As Brad Cox ponders his Preakness plans with Kentucky Derby runner-up Mandaloun and fourth-place finisher Essential Quality, the Preakness field is taking shape around him.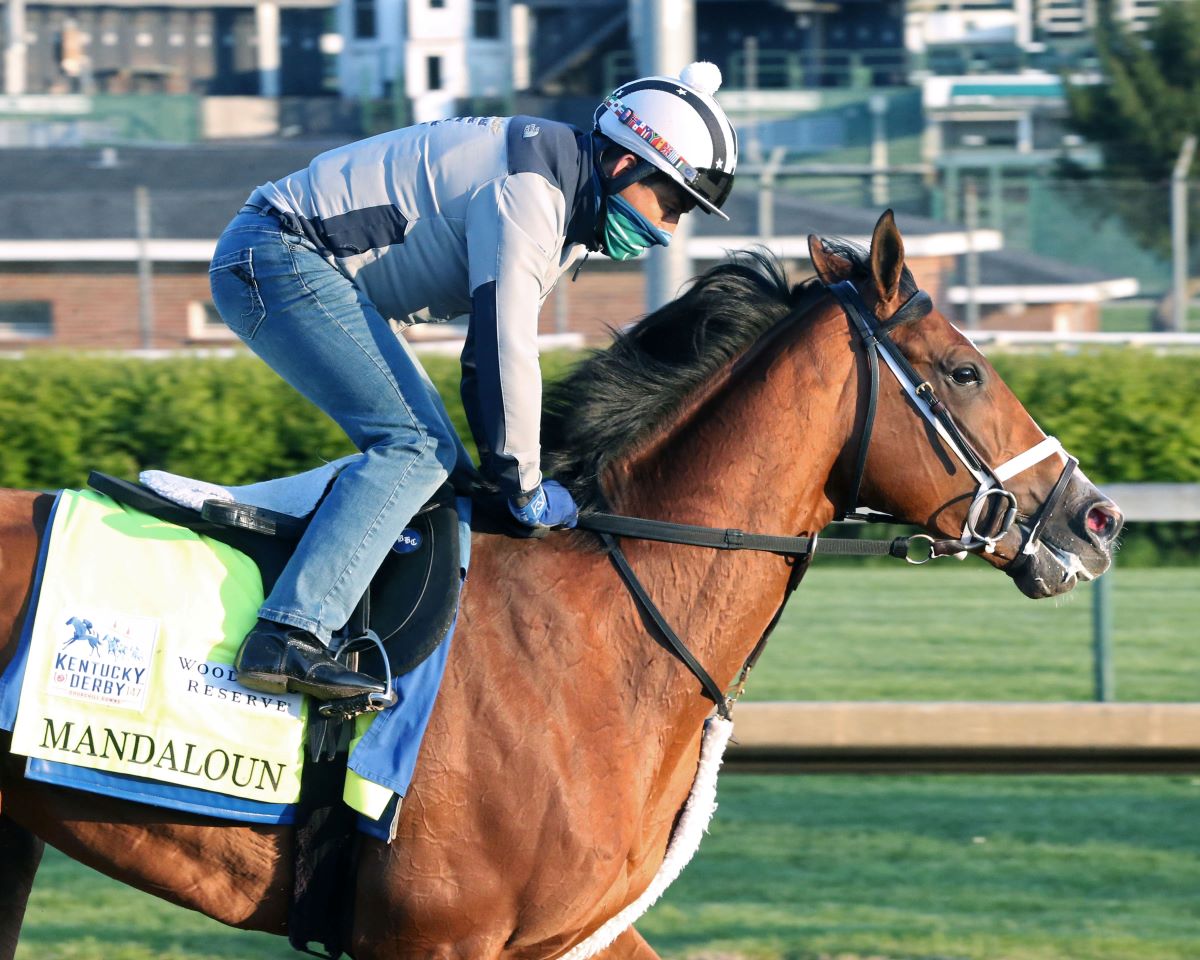 Maryland Jockey Club stakes coordinator Trish Bowman put out a preliminary list of prospects for the May 15 second leg of the Triple Crown. That includes Midnight Bourbon (sixth in the Derby), King Fury (who scratched from the Derby with a fever), and newcomers Rombauer, Unbridled Honor, Crowded Trade, and Japanese horse France Go de Ina.
Rombauer has a spot courtesy of his victory in the Preakness' "Win and You're In" El Camino Real Derby. Crowded Trade, who finished third in the Wood Memorial, was shelved from the Derby. Trainer Chad Brown pointed him toward the Preakness. Trainer Todd Pletcher said Sunday he's eyeing the Preakness as Unbridled Honor's next start.
"I'll talk to the connections," Pletcher told the Maryland Jockey Club. "He was second in the Lexington last time. He ran pretty well. He was a good closing fourth in the Tampa Bay Derby. He's a horse who has always trained pretty well, still trying to figure things out in race situations."
History tapping Baffert on the shoulder again
France Go de Ina, winner of two of his three starts in Japan, finished second in the UAE Derby. He's in quarantine in Japan and is scheduled to fly to the US on Wednesday.
Waiting for him, in all likelihood, is Bob Baffert's tandem of Derby winner Medina Spirit and Concert Tour. Baffert said late Monday Concert Tour will run the Preakness. Both horses remain in Louisville and will van over to Pimlico.
And waiting for Baffert in Baltimore is more history. He can break his second Triple Crown trainer record in as many races with a Preakness victory. He comes in tied with 19th-century trainer Robert Walden at seven Preakness victories apiece. Baffert broke his Derby tie with Ben Jones, courtesy of 12/1 Medina Spirit's upset victory. That gave the Hall of Fame trainer his seventh Derby victory.
Preakness plans leave Cox as a 'maybe'
Cox, meanwhile, discussed his Preakness plans with reporters and Churchill Downs on Sunday morning at Churchill Downs. He left a wide-open Preakness door for both of his Derby colts, but refused to walk through it.
"(I'm) just unsure. We'll watch both colts – kind of typical trainer talk," Cox said Sunday morning. "We'll get the back to the track in three or four days and see how they're moving. No commitments at all. I mean, I love the Preakness. It's a great weekend, probably one of the best weekends of the year and we'll definitely have horses for the undercard."
Cox also left the door open for Caddo River, who the trainer scratched from the Derby early last week when he spiked a fever. The Eclipse Award-winning trainer made his Triple Crown debut in the 2019 Preakness with Owendale and Warrior's Charge, who finished 3-4, respectively.
Can a champion trainer make a champion 3-year-old?
Looking at the scheduling chessboard, Cox knows his goals for his 3-year-olds. He's just unclear on what steps he'll take in getting them there.
"We want to also map out the rest of the year. It's very important these horses get Grade 1 opportunities and Grade 1 (wins) under their belt at 3," he said. "We'll try to map out some type of campaign toward making them champion 3-year-olds."