Free NFL Picks and Predictions
Want some help picking the NFL games this weekend? Get free expert picks right here as we bring you predictions for all the games, including picks against the spread, totals, and outright.
Read more
Our Top NFL Betting Guides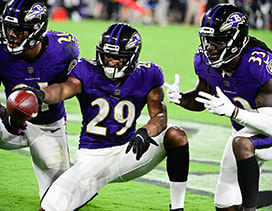 NFL Hub
Your destination for all things NFL betting. Find all our guides from this page, including how to bet on NFL.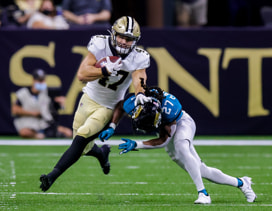 NFL Odds
Want the latest NFL betting lines and odds from the leading sportsbooks? Head to our NFL Odds guide for point spreads, totals, and moneylines.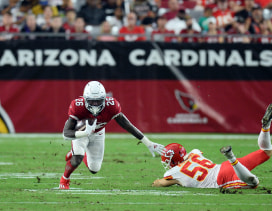 NFL Schedule
See our full schedule for the 2021 NFL regular season and find today's matchups, live scores, and results.
Finding an edge with NFL picks
We understand that sometimes you just want to trust your judgment when betting on the NFL. However, if you haven't taken the right steps before wagering, you'll be betting blind and can make some costly mistakes. Here are four tips for making your own successful NFL picks:
Don't bet on every game
Over betting is one of the most common mistakes that beginner bettors make, especially when there are 16 games every week. While it might be tempting to wager on several games across both conferences, realistically not all of them are going to come in and you could just be eating into profits — this goes for multiple single-game bets as well as parlays. Stick to one or two games over the weekend so you can really hone in your research.
Analysis is everything
NFL handicappers aren't successful because they make lucky picks each weekend; they're spending hours on end researching stats on teams, players, coaches, and everything in between. While we're not telling you to block out an entire day to research your bets, it's wise to spend a bit of time looking at the key stats for each team, a form guide, and maybe watch some tape. Educated bets are always more likely to come in than blind guesses.
Bet early if you can
Most NFL bettors won't think about their wagers on the football until a couple of days before, but the earlier you make your bet, the more profitable it can be. When a betting line opens for upcoming NFL games, point spreads can be more generous, totals can be lower, and the line is generally rawer. As the week goes on, the line sharpens as information is released on team news, injuries, weather reports, or anything which can affect the outcome of the game. Getting your wagers in early means you can beat the movement and lock in more favorable odds.
Spot patterns and trends
Spotting NFL betting trends isn't the easiest thing to do, but can be integral to gaining an edge when wagering on football. Rather than trying to spot scoring patterns over the past 10 seasons, why not just look at the last six games each team has played and the last six times they have played each other. With a bit of practice, you'll be able to pull some patterns from the data, whether it's performance against different styles, home advantage, scoring totals, or player performances.