California Legal Sports Betting Overview
| CA Sports Betting Law Details | Status |
| --- | --- |
| 📆 Retail Sports Betting Launch Date: | N/A |
| 📆 Online Sports Betting Launch Date: | N/A |
| ✅ Licensed Sportsbooks: | N/A |
| 💵 Legal Wagering Options: | N/A |
| 🔞 Legal Gambling Age in CA: | 21+ |
| 🏈 Sports to Bet On: | N/A |
| 🏦 Permitted Banking Options: | N/A |
| ⚖️ California Gambling Regulator: | California Gambling Control Commission |
California Sports Betting Summary
Sports betting is currently illegal in California, according to the state's constitution. This situation has solidified following the failure of two ballot measures – propositions 26 and 27 – during a public vote in November 2022. Around 4.6million residents turned out to vote, and the propositions received just 30% and 16% support respectively.
Proposition 26 was backed by California's tribes, who operate 66 casinos throughout the state, and set out planns to legalize retail sports betting. The proposition would have allowed each of the state's tribal casinos and its five racetracks to launch a retail sportsbook. However, this proposition faced opposition from operators of CA's card rooms.
Proposition 27 looked to legalize online sports betting and was backed by seven of the biggest US sports betting companies, including BetMGM, DraftKings, and FanDuel. Proposition 27 had language that could coexist with Proposition 26 if both initiatives passed. However, Proposition 26 contained wording that excluded online gambling from California for five years. If both bills passed, legal action would have determined the final outcome and the extent to which CA's state gambling laws would change.
The failure of both propositions means 2024 is the earliest sports betting could now potentially launch in CA. It is likely that a constitutional amendment is required for this to happen, so another public vote will be required.
Read our complete guide to sports betting in California, which outlines the current legal status of sports betting legislation, the future of CA sports betting, and the best Golden State teams for wagering.
The Golden State Warriors won their seventh NBA title in 2022 [Kyle Terada – USA TODAY Sports]
California Online Sportsbooks Summary
All sports betting, including online wagering, is currently illegal in California. For sports betting to be legalized, a constitutional agreement will almost certainly need to be voted on in a public ballot. Proposition 27, which intended to legalize online sports betting in the Golden State with a 10% tax on sports betting revenue, was on the November 2022 ballot but failed. It had been backed by Bally Interactive, BetMGM, DraftKings, Fanatics Betting & Gaming, FanDuel, Penn National Gaming, and WynnBET.
While the status of online sports betting is unlikely to be reopened in the near future, you can play Daily Fantasy Sports (DFS) games or bet on horse races online. Pari-mutuel horse racing wager is also available across the state.
California has three neighboring states where you can legally bet on sports. There are 18 sportsbooks in Arizona, including brands like BetRivers, Hard Rock Sportsbook, and Unibet. If you visit Nevada, you can use 15 online sportsbooks statewide, with local betting sites like Atlantis Sports, STN Sports, and SuperBook. Meanwhile, there are three retail sportsbooks in Oregon, or you can use the BetMGM app on the grounds of Spirit Mountain Casino.
Read More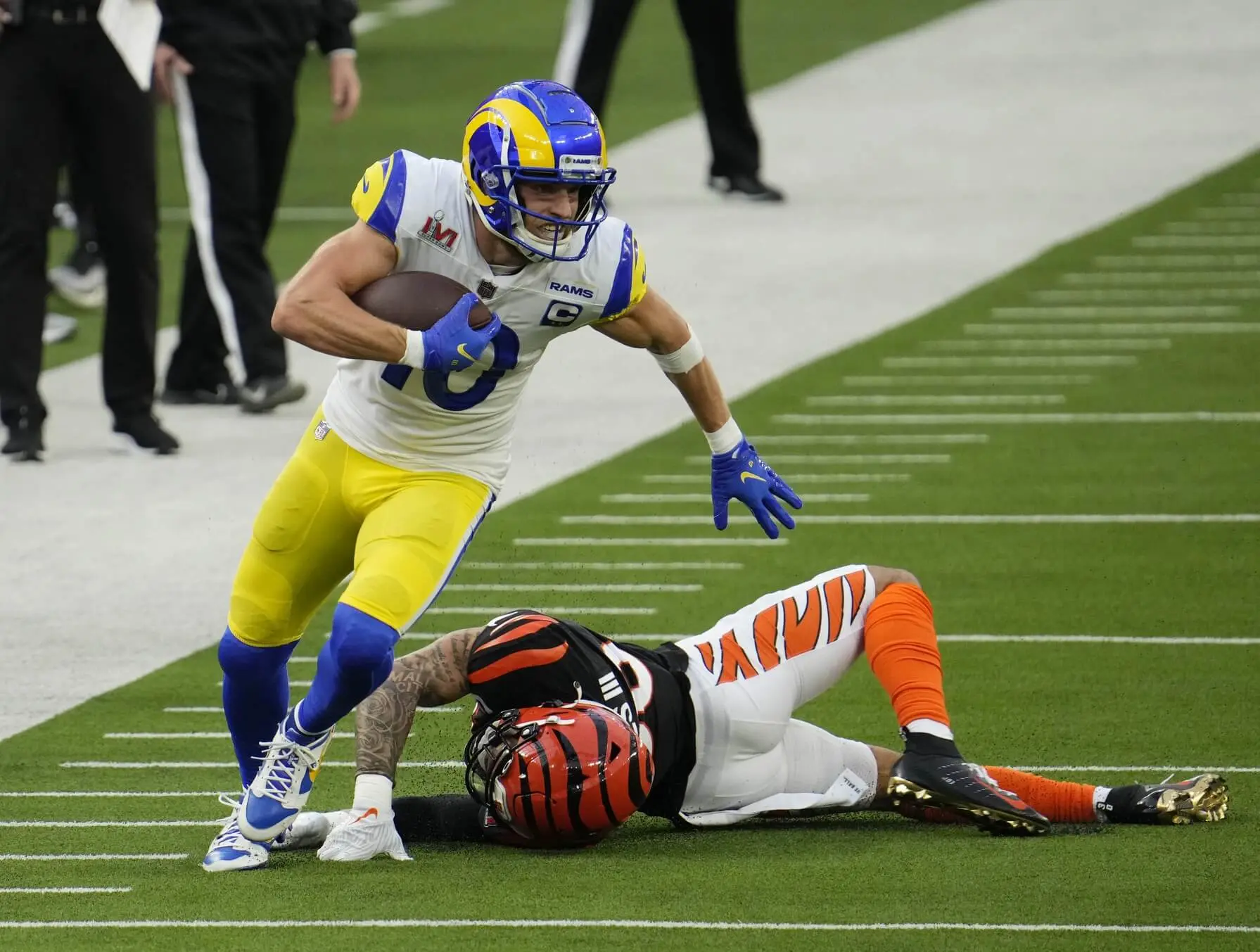 NFL Betting Guide
Access all our NFL content in one place, including live markets, schedules, tips, and scores.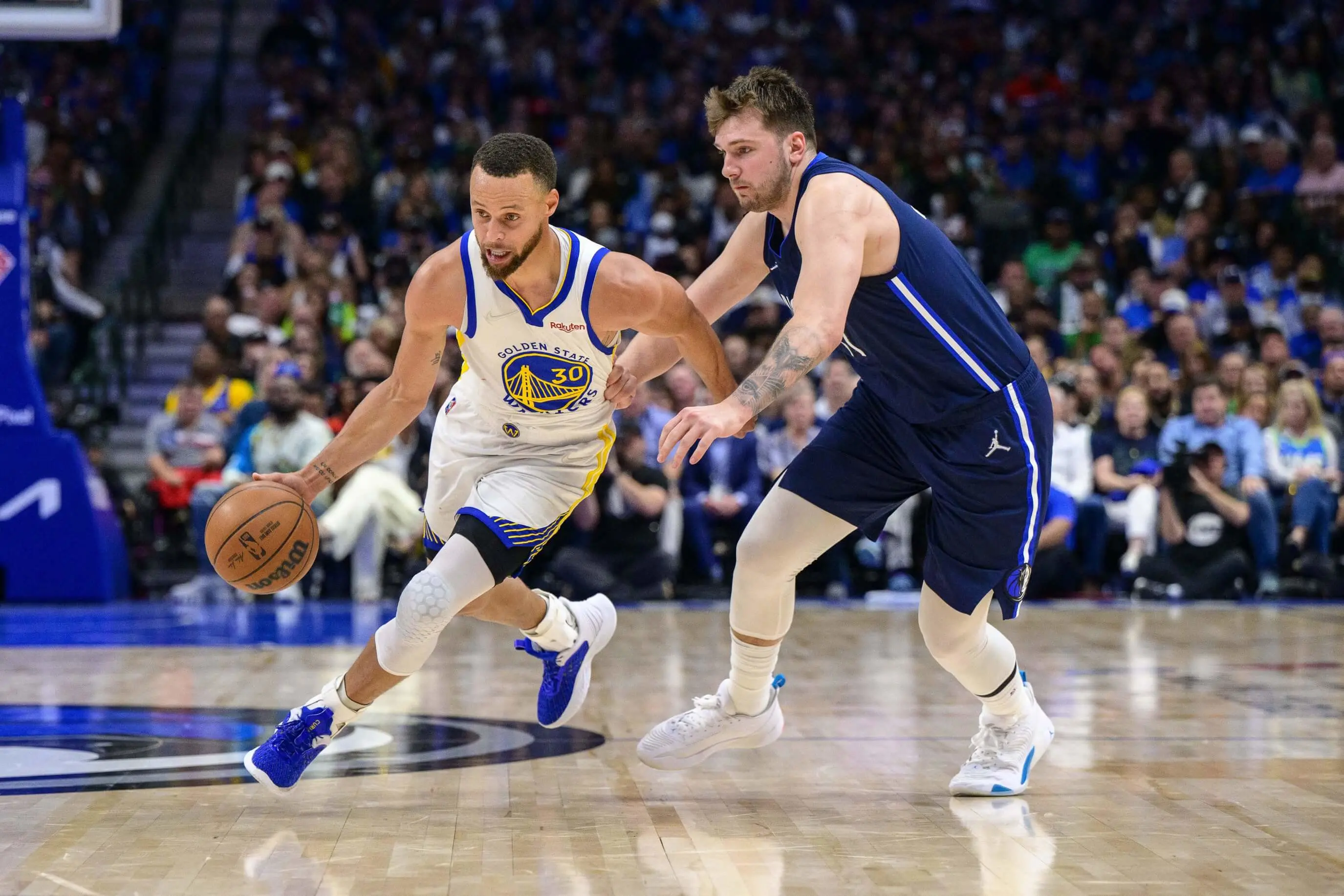 NBA Betting Guide
Find our favorite sportsbooks and pick up top NBA betting tips with our complete guide.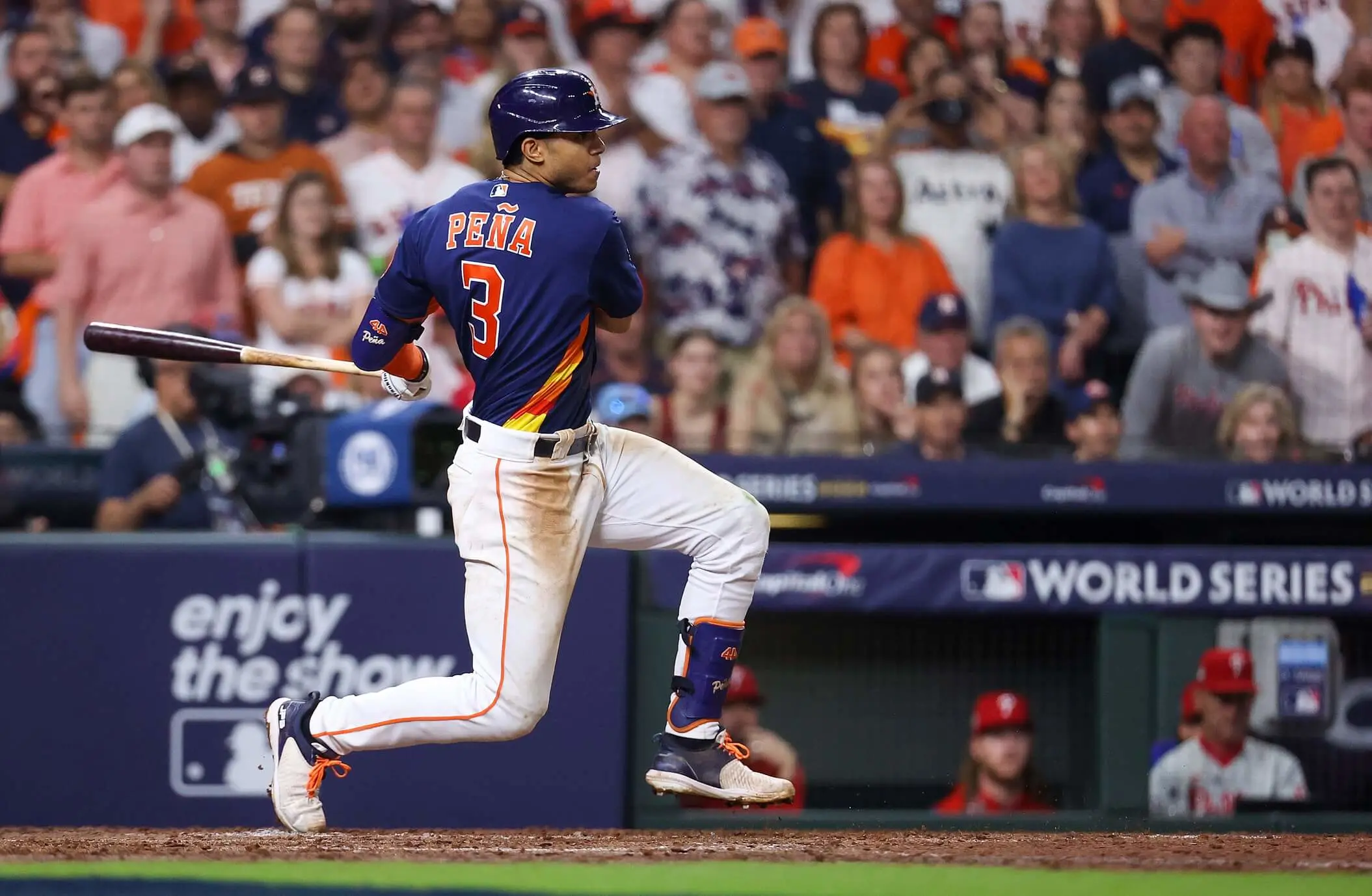 MLB Betting Guide
Everything you need to help you wager on the MLB, from odds and lines to prop bets and futures.
How Does California Compare to Other States?
California boasts an extensive sporting pedigree, but CA bettors are denied the opportunity to wager on their favourite teams because retail and online sports betting is yet to be legalised. A look at CA's neighbors shows what Golden State players are missing out on, with brands such as BetMGM, DraftKings, FanDuel, and more available in Arizona, Nevada, and Oregon. You can bet on the NFL, NBA, MLB, and NHL in these states, with excellent coverage pre-game and in-play. There are also markets for niche sports like NASCAR, golf, soccer, and tennis.
Competitive Odds & Prices
Some of the top sportsbooks in the US were backing Proposition 27 and looked set to launch in California if it had passed. These brands, like WynnBET and Barstool Sportsbook, operate in dozens of states across the US and offer the same betting lines everywhere. Competing in so many markets means these odds are some of the most generous you can find in the US.
California is the largest state in the US, with a population of almost 40 million – almost double the nearest state with legalized sports betting (New York). Undoubtedly, California would be one of the biggest wagering markets in the US.
Proposed online sports betting laws included a 10% tax on sports betting revenue, and 85% of this would have been directed to help homelessness in California. The other 15% of tax, once administrative costs have been accounted for, would have gone towards tribes not involved in online sports betting.
Other states and regions with a 10% tax include Colorado, West Virginia, Wyoming, and the District of Columbia. As of July 2022, New York handled $9,756,993,985 with sportsbook revenue of $722,660,129. Applying CA's tax rate to this figure would give the state around $72 million in taxes. California is expected to bring a lot more than these betting handles, considering its population and how many sports teams it has. Even though its tax rate would be much lower than New York's (51%), the benefits of online sports betting for the state are obvious.
However, if only retail sports betting is legalized, this number would be much lower. New York demonstrates the impact of online sports betting, as originally only retail wagering launched in the Empire State. In the most successful month of retail sports betting (October 2021), the state handled $25,567,296, and sportsbooks took revenue of $1,718,614. In the worst month since online sports betting was legalized (July 2022), the state handled $804,966,381, and sportsbooks took revenue of $73,880,416.
If California sports betting is legalized, then sports bettors will have to pay taxes on their betting winnings. You must declare all your betting winnings to the IRS, and if you win more than $600, you need to complete a W-2G form. Sportsbooks can withhold up to 25% of your winnings as tax. You also need to include your sports betting winnings in your state income tax returns. State income tax in CA varies from 1% to 12.3%, depending on your earnings.
In addition, sportsbooks must pay an excise tax of 0.25% of every monthly betting handle according to the Internal Revenue Code. The Code also states that operators need to pay $50 for every employee involved in taking wagers.
The San Francisco 49ers moved to Levi's Stadium in 2004 [Stan Szeto – USA TODAY Sports]
How to Place a Bet in California
Although you can't bet on sports yet in California, you can use regulated sites to place online horse racing wagers. Read our step-by-step guide below to place your first horse racing bets:
Research your horse race, including form, jockeys, and weather, to place an informed wager.

Choose an online horse racing betting site available in California like TwinSpires and TVG.

Register by providing your full name, address, phone number, date of birth, and the last four digits of your Social Security number. Betting sites need this information to protect your account from fraud and underage gambling.

Visit the site's cashier section to make your first deposit. Choose a payment method and decide how much money to add to your account. If there is a welcome bonus, ensure you meet the minimum deposit requirements.

Look through the site's horse racing betting markets and choose one for your bet. Add it to your bet slip, choose your stake, and place the wager.

Return to the cashier and follow the site's instructions to withdraw any winnings.
Banking Methods Available in California
Horse racing betting sites in California offer a range of payment methods, including popular bank cards such as Visa and Mastercard. Some betting sites also let you use e-wallets like PayPal and Skrill to add money to your account. PayNearMe is a popular prepaid card many betting sites accept, and you can top up your balance at retail locations like 7-Eleven and Walmart. Online banking may also be available.
If online sports betting is legalized, many online sportsbooks will accept these payment methods. Most top US sports betting brands are partnered with the Play+ prepaid card, and this payment option will likely go live when sports betting does.
Who is Not Eligible to Bet in CA?
Sports betting is not legal in California, but the state will likely follow nearby states' gambling laws if a legislation change is made. Both Proposition 26 and 27 included a legal betting age of 21, and any future proposal is likely to replicate this. Similarly, online sports betting regulations in other states stipulate that bettors have to stay within that state's borders and allow geolocation services on your sportsbook to place a wager.
Meanwhile, it is likely that you won't be able to bet if you fall into one or more of the following categories:
Athletes, coaches, or members of any professional sports team.

Referees for professional and college sports leagues.

Individuals with the professional authority to influence players.

Individuals with a stake in a sports team.

Individuals employed by organizations with licensing from the California Gambling Control Commission, including key staff, owners, directors, and officers.

Individuals with non-public information about a sports team (e.g., player medical records).

Individuals prohibited from betting on a state or federal level (e.g., due to criminal history).

Individuals that have voluntarily excluded themselves from gambling activities via a self-exclusion program.
The Los Angeles Dodgers are one of the most successful franchises in MLB history [Gary A. Vasquez – USA TODAY Sports]
Latest California Sports Betting Updates
Current Sports Betting Status in California
Online and retail sports betting are illegal in California. For lawmakers to introduce sports wagering laws, the public needs to vote on whether it accepts sports betting, and two propositions on the November 2022 ballot failed. Until sports betting is legalized, you can play Daily Fantasy Sports (DFS) games, bet on horses online, or visit a neighboring state which offers legal sports betting in order to place wagers.
Timeline for Sports Betting in California
November 10, 2022: California voters reject both Proposition 26 and Proposition 27, cutting down hopes of sports betting launching in CA in 2022. Only 30% and 16% of the 4.6million voters supported each proposition respectively.

October 31, 2022: Governor Gavin Newsom urges voters to select 'No' on Prop 27 as he believes it would hurt the state's Indian tribes.

August 12, 2022: The MLB officially announces its support of Proposition 27, saying the online sports betting proposition "includes strong integrity provisions".

July 11, 2022: The California Democratic Party votes to oppose Proposition 27 and to stay neutral on Proposition 26.

July 1, 2022: The California Secretary of State, Dr. Shirely Weber, announces her support of Proposition 27.

June 29, 2022: Civil rights activist Dolores Huerta announces her support for Proposition 26. She also declares Proposition 27 "a direct attack on Indian self-sufficiency".

May 18, 2022: The tribes withdraw Initiative 21-0039A1 as it does not receive enough votes to reach the ballot.

May 13, 2022: Initiative 21-0017 gains enough signatures to go to the ballot in November 2022. This is given the name Proposition 27.

April 29, 2022: Initiative 21-0009A1 is withdrawn after not receiving the required signatures to proceed.

December 13, 2021: The tribes propose Initiative 21-0039A1, which will also legalize sports betting on tribal land and at horse racetracks. This proposal includes 10% of wagering revenue going towards the California Gambling Control Commission.

October 5, 2021: Initiative 21-0017 is filed, which proposes online sports betting in California. This proposal is supported by BetMGM, DraftKings, FanDuel, WynnBET, Bally Interactive, Fanatics Betting & Gaming, and Penn National Gaming.

August 12, 2021: Helen Fisicaro, Raul Peralez, and Tasha Cerda file Initiative 21-0009A1 to allow sports betting in legal card rooms across the state. This includes a 15% tax on sports betting revenue.

May 2021: Initiative 19-029 gained more than the 997,000 signatures required to take it to the ballot. The initiative is added to the November 2022 ballot as Proposition 26.

March 31, 2020: The COVID-19 pandemic derails Initiative 19-0029, which fails to get enough signatures to make the 2020 ballot.

December 23, 2019: The Pechanga Indian Reservation file Initiative 19-0029 titled the California Sports Wagering Regulation and Unlawful Gambling Enforcement Act. This initiative intends to launch sports betting at the state's tribal casinos and racetracks.

June 27, 2019: Senator Bill Dodd and Assemblyman Adam Gray propose ACA–16 and SCA–6 to amend the constitution and allow sports betting. Neither proposal is supported, and both are abandoned.

November 30, 2018: The Committee on Appropriations decides to move no further with ACA–18.

May 31, 2018: Assemblyman Gray reintroduces ACA–18. This is referred to the Committee on Appropriations.

May 14, 2018: The US Supreme Court strikes down the Professional and Amateur Sports Protection Act of 1992 (PASPA). This gives each state the right to legalize sports betting.

July 20, 2017: As the US Supreme Court takes the Professional and Amateur Sports Protection Act of 1992 (PASPA) case, Assemblyman Gray proposes ACA–18, a constitutional amendment allowing sports betting. The tribes refuse to discuss the proposal until the PASPA case is resolved.
California Sports Betting Background
Lawmakers in California have been interested in legalizing sports betting since before the PASPA annulment, with Assemblyman Gray introducing the ACA­–18 proposal in 2017. However, Gray always intended for this proposal to be resolved after the PASPA decision and it was reintroduced in 2018. The proposal did not find enough support, and Gray filed ACA–16 in 2019, supported by Sen. Dodd's SCA–6. Again, neither proposal gained much traction.
The California tribes initially tried to legalize sports betting on the 2020 ballot, but Initiative 19-0029 didn't make it to the ballot due to the impact of COVID-19. The initiative passed in 2021 and was added to the November 2022 ballot as Proposition 26.
There have been a lot of debates around the provisions for making sports betting legal in CA. Major sportsbooks and the MLB, for example, are supporting statewide online sports betting. In contrast, the Californian tribes want to legalize just retail sports betting – and only then at tribal casinos. They also want to regulate and restrict any future online sports betting.
The tribes are unlikely to recognize the state's pro-online viewpoint due to ongoing conflict over the state's cardrooms. Tribes believe cardrooms break the gambling exclusivity promised in tribal compacts with California, but these compacts only include games banked by the house. Cardrooms offer games banked by players.
Los Angeles Kings captain Anze Kopitar has been with the franchise since 2005 [Gaelen Morse – USA TODAY Sports]
Future of California Sports Betting
The future of California sports betting is unclear following the failure of both Proposition 26 and Proposition 27 in the November 2022 ballot. Voters overwhelmingly rejected both propositions, with just 30% and 16% of the 4.6million turnout in support of the respective proposals. That means it's back to the drawing board to sports betting advocates, and it is unlikely that there will be another public vote on the matter until at least 2024.

Even if sports betting legislation does pass in the future, there will likely be a long lead time before market launch as lawmakers have to agree to the licensing process and the gaming compacts with the tribes. In addition, lawsuits would likely follow as some California cardrooms are against retail sports betting (Hollywood Park and Cal-Pac Rancho Cordova cardrooms already protested against the legality of retail sports betting by filing a lawsuit on March 8, 2022) while the Indian tribes are against online sports betting.
Read More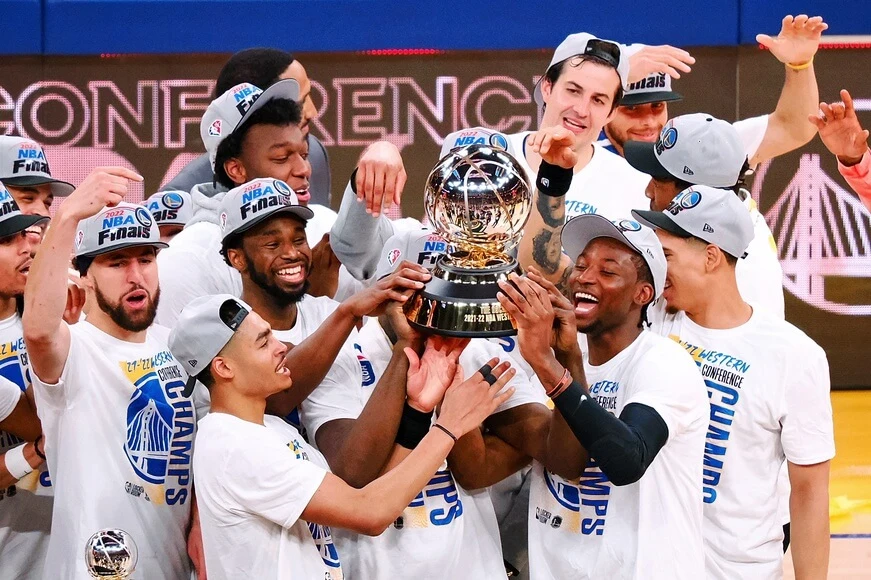 Online Sportsbooks
Check out our top-rated online sportsbooks, with the best promotions and biggest bonuses.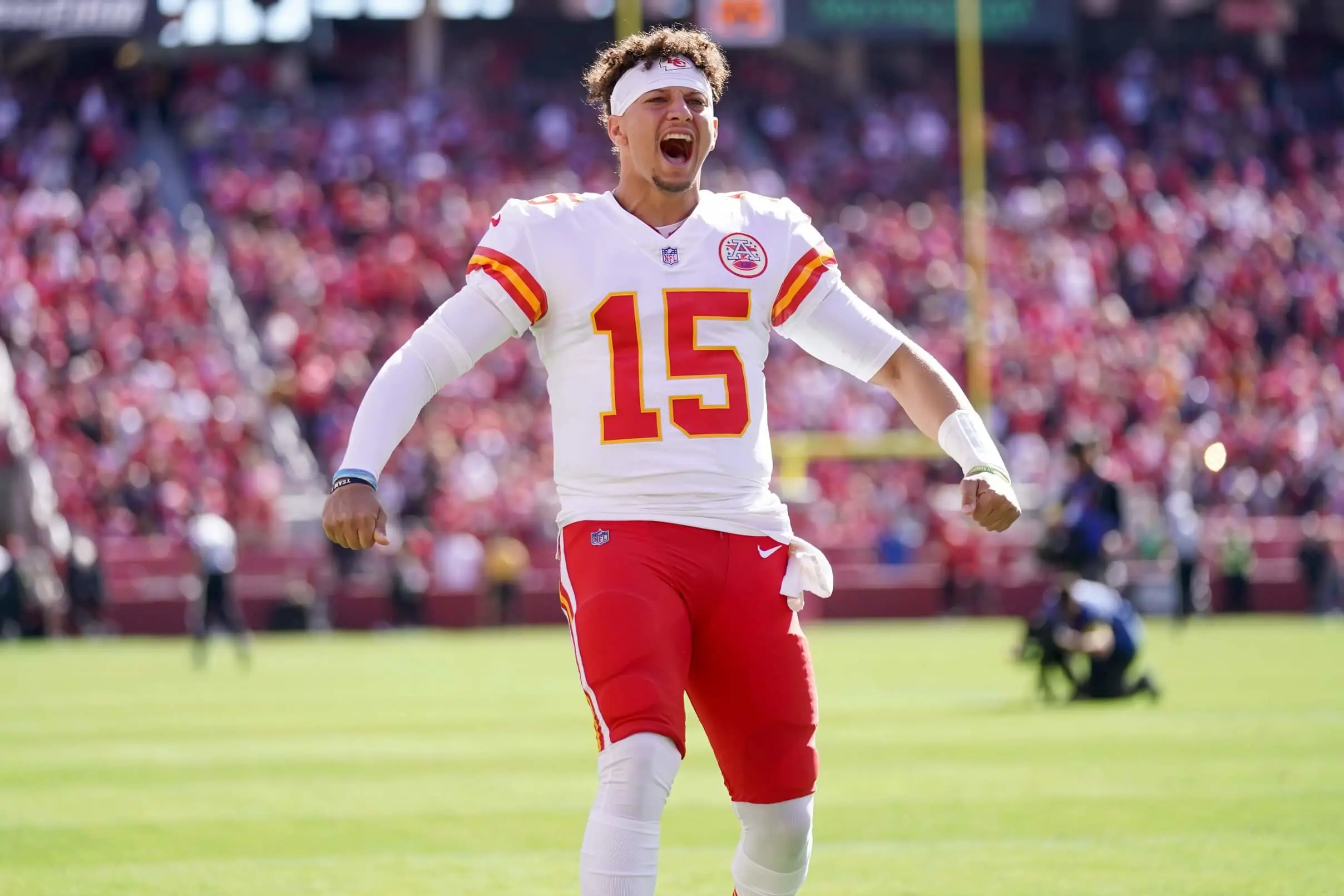 Odds Calculator
Simply enter your stakes and odds, and our tool will calculate your potential profit for you.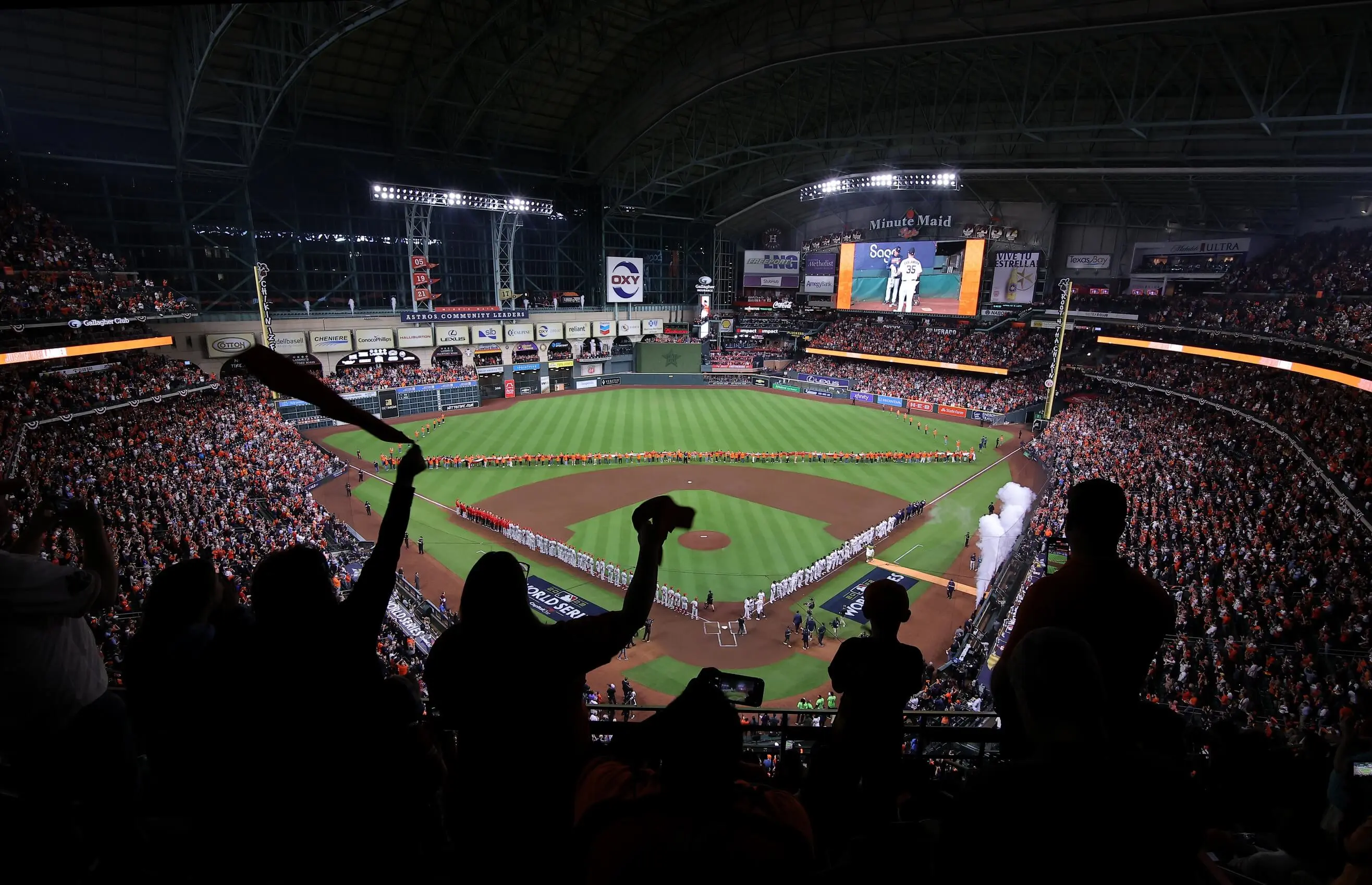 Betting Lines
Get up to speed with our guide on how to use betting lines across all major league sports.
California Sports Betting Locations
There are 66 tribal casinos in California, but none of these locations can operate sports betting. If Proposition 26 passes, casinos and racetracks across the Golden State will be permitted to open retail sportsbooks, with a potential of 71 betting locations.
Until retail sports betting is available in CA, you can visit neighboring states like Nevada, which has 187 retail sportsbooks across the state. Arizona also permits retail sports betting, with 10 betting locations at tribal casinos. There is also a Caesars at Chase Field and a FanDuel at the Footprint Center. In Oregon, there are three retail sportsbooks at tribal casinos. All three states offer statewide online sports betting.
California Lottery Locations
The California State Lottery was legalized in 1984 after the passing of Proposition 37. Lottery tickets are available to purchase from over 23,000 retail locations across the state. However, there is no online lottery in CA.
Neither Proposition 26 nor 27 proposes a link between the California State Lottery and sports betting. It's highly unlikely that sports betting will be available in lottery locations around the state any time soon.
Off-Track and Stadium Betting Locations
Neither sports betting proposition includes measures for sports betting to launch at sports venues and stadiums. However, Proposition 26 may allow retail sportsbooks to open at horse racetracks.
Horse racing betting is legal in California, and bettors can place wagers in person at racetracks, online, or at one of 23 off-track betting facilities in the state. Horse racing betting has been legal in California since 1933. There are currently five active racetracks in operation across the state, with county fairs also hosting racing sporadically throughout the year.
| Location | Address | Phone Number |
| --- | --- | --- |
| Alameda County Fairgrounds | 4501 Pleasanton Avenue, Pleasanton, CA 94566 | (925) 426-7600 |
| Big Fresno Fair Racing | 1121 S. Chance Avenue, Fresno, CA 93702 | (559) 650-3247 |
| California Exposition and State Fair (CalExpo) | 1600 Exposition Boulevard, Sacramento, CA 95815 | (916) 263-3000 |
| Del Mar Racing | 2260 Jummy Durante Boulevard, Del Mar, CA 92014 | (858) 755-1141 |
| Golden Gate Fields | 1100 Eastshore Highway, Berkeley, CA 94710 | (510) 559-7300 |
| Humboldt County Fairgrounds | 1250 5th Street, Ferndale, CA 95536 | (707) 786-9511 |
| Los Alamitos Race Course | 4961 Katella Avenue, Cypress, CA 90720 | (714) 820-2800 |
| Santa Anita Race Track | 285 W. Huntington Drive, Arcadi, CA 91007 | (626) 574-7223 |
| Sonoma County Event Center at the Fairgrounds | 1350 Bennett Valley Road, Santa Rosa, CA 95404 | (707) 545-4200 |
| AV Fair and Event Center (OTB) | 2551 W. Avenue Highway, Lancaster, CA 95356 | (661) 948-6060 |
| Fairplex (OTB) | 1101 W. McKinley Avenue, Pomona, CA 91768 | (909) 623-3111 |
| Fantasy Springs Resort Casino (OTB) | 84-245 Indio Springs Parkway, Indio, CA 92203 | (760) 342-5000 |
| Firehouse Restaurant (OTB) | 2905 Calloway Drive, Bakersfield, CA 93312 | (661) 836-7665 |
| Glen Arden Club (OTB) | 357 Arden Avenue, Glendale, CA 91203 | (818) 844-4010 |
| Hollywood Park Casino (OTB) | 3883 W. Century Boulevard, Inglewood, CA 90303 | (310) 330-2800 |
| Lake Elsinore Casino (OTB) | 20930 Malaga Road, Lake Elsinore, CA 92530 | (951) 674-3101 |
| Lake Perris Sports Pavilion (OTB) | 18700 Lake Perris Drive, Perris, CA 92571 | (951) 679-7223 |
| Monterey County Fairgrounds (OTB) | 2004 Fairground Road, Monterey, CA 93940 | (831) 372-5863 |
| National Orange Show Event Center (OTB) | 689 S. E. Street, San Bernardino, CA 92480 | (909) 888-6788 |
| OC Tavern (OTB) | 2369 S. El Camino Real, San Clemente, Ca 92672 | (949) 543-8877 |
| Sammy's Original (OTB) | 23221 Lake Center Drive, Lake Forest, CA 92630 | (949) 716-2367 |
| San Joaquin County Fairgrounds (OTB) | 1658 S. Airport Way, Stockton, CA 95206 | (209) 466-5041 |
| San Mateo County Event Center (OTB) | 1346 Saratoga Drive, San Mateo, CA 94403 | (650) 574-3247 |
| Santa Clara County Fairgrounds (OTB) | 344 Tully Road, San Jose, CA 95111 | (408) 494-3100 |
| Santa Clarita Lanes (OTB) | 21615 Soledad Canyon Road, Saugus, CA 91350 | (661) 254-0540 |
| SBC Fair (OTB) | 14800 7th Street, Victorville, CA 92395 | (760) 951-2200 |
| Solano County Fairgrounds (OTB) | 900 Fairgrounds Drive, Vallejo, CA 94589 | (707) 551-2000 |
| The Commerce Casino and Hotel (OTB) | 6131 Telegraph Road, Commerce, CA 90040 | (323) 721-2100 |
| The Derby Room Norco (OTB) | 3230 Hamner Avenue Suite 401, Norco, CA 92860 | (951) 692-3572 |
| Tilted Kilt Pub & Eatery (OTB) | 1345 Thousand Oaks Boulevard, Thousand Oaks, CA 91362 | (805) 777-7418 |
| Ventura County Fairgrounds (OTB) | 10 W. Harbor Boulevard, Ventura, CA 93001 | (805) 648-3376 |
| Viejas Casino & Resort (OTB) | 5000 Willows Road, Alpine, CA 91901 | (619) 445-5400 |
Teams to Bet on in California
Los Angeles Chargers: Los Angeles has been the home of the NFL's Chargers since 2016 after the team's relocation from San Diego. They compete in the AFC West Division and play their home game in the SoFi Stadium, which they share with crosstown rivals, the Los Angeles Rams. Hopes are high that the exciting Justin Herbert can do what no quarterback before him has done and bring a Super Bowl to the franchise. Their only Super Bowl appearance was in 1994, losing 49-26 to the San Francisco 49ers.
Los Angeles Rams: The NFL's Los Angeles Rams have played in LA since 2015 after moving from St. Louis. Under the veteran guidance of QB Matthew Stafford and defensive talisman Aaron Donald, the Rams defeated the Cincinnati Bengals to win Super Bowl LVI in February 2022. The Rams are the only franchise to win NFL Championships in three cities – Cleveland, Los Angeles, and St. Louis.
San Francisco 49ers: Famed for their dominance of the NFL in the 1980s and early 1990s with a team featuring Joe Montana, Charles Haley, Ronnie Lott, and Jerry Rice, they collected five Super Bowls between 1981 and 1994. The 49ers moved from San Francisco to their new stadium in Santa Clara in 2014. Levi's Stadium attracts 70,000 fans each home game to watch the 49ers play in the NFC West.
Golden State Warriors: Known as "the Dubs", the Warriors have been the dominant team in the NBA since the start of the 2010s. Golden State won the NBA Championship in 2015, 2017, 2018, and 2022. The Warriors dynasty started with the drafting of Steph Curry in 2009, Klay Thompson in 2011, and Draymond Green in 2012, who would all help to shape the franchise for the next decade. Under Head Coach Steve Kerr, the "Splash Bros" of Curry and Thompson would revolutionize NBA basketball, breaking numerous backcourt records.
LA Clippers: Since arriving in Los Angeles in 1984, the Clippers have had more NBA lows than highs. They were founded in Buffalo in 1970 and are the oldest club in the NBA that has never made the NBA Finals. Their first division win came in 2013, followed by another in 2014. Clippers fans will hope that perennial all-stars Kawhi Leonard and Paul George can bring them success in the near future.
La Clippers ace Kawhi Leonard is a five-time NBA all-star [Trevor Ruszkowski – USA TODAY Sports]
LA Lakers: The Lakers are the joint-most successful NBA team with 17 NBA Championships and can claim three separate dynasties in their history. From 1949-1954 they won 5 Championships while based in Minnesota, led by George Mikan. Five further Championships came in the 1980s with the team driven by Magic Johnson and Kareem Abdul-Jabbar. Finally, the team of the 2000s also won five Championships, led by Kobe Bryant and supported by Shaquille O'Neal. The latest championship win came in 2020 with LeBron James driving the Lakers.
Sacramento Kings: Playing home games in the Golden 1 Center and competing in the NBA's Western Conference Pacific Division, the Kings won the division title in 2002 and 2003. Fortunes have turned, and as of 2022, the team has posted an NBA record 16 consecutive losing seasons in a row.
Los Angeles Angels: Playing in the MLB, the Los Angeles Angels of Anaheim have won nine American League Division Titles and one World Series Championship in 2002. The team has played at Angel Stadium since 1966, averaging around 38,000 spectators. Current Angels fans have been wowed in recent years by Shohei Ohtani. Ohtani joined the Angels in 2018 and, in 2021, won the American League MVP unanimously for his two-way play, finishing the season with 46 home runs as a designated hitter while achieving over 100 strikeouts.
Los Angeles Dodgers: In 1958, the MLB's Dodgers relocated from Brooklyn to Los Angeles and found their permanent home in 1962 at the fabled Dodger Stadium. The Dodgers have earned a record 24 National League pennants and won seven World Series. The most recent title was claimed in 2020 when the Dodgers beat the Tampa Bay Rays 4-2. All games in this World Series were played at Globe Life Field in Texas due to the worldwide COVID-19 pandemic.
Oakland Athletics: The A's moved to Oakland in 1968 and won the 1972, 1973, and 1974 World Series led by Reggie Jackson. The team won another World Series in 1989 with Mark McGwire, Jose Canseco, Rickey Henderson, and Dennis Eckersley.
The Oakland Athletics's 2002 season was the focus of the film 'Moneyball' [Stan Szeto – USA TODAY Sports]
San Diego Padres: Founded in 1969, the San Diego Padres won the National League pennant in 1984 and 1988 but lost the World Series both times. The Padres have only had 13 other winning seasons up to 2021. They play games at Petco Park, a stadium in the heart of San Diego, holding up to 42,000 Padres fans.
San Francisco Giants: Founded in 1883 in New York, the New York Giants moved to San Francisco in 1958. While earning a reputation as an MLB powerhouse in the Big Apple by winning four World Series, the Giants took 56 years to win a Championship after its relocation, which they did in 2010. Another two World Series would come in the four years after this landmark victory.
Anaheim Ducks: The Ducks were founded in 1993 by the Walt Disney Company and were originally named the Mighty Ducks of Anaheim after the classic Disney movie, The Mighty Ducks. The NHL team rebranded as the Anaheim Ducks in 2006, winning their only Stanley Cup in the 2006/07 season. The Ducks won four more division championships in the 2010s but haven't made it back to another Stanley Cup series.
Los Angeles Kings: The Kings joined the NHL as an expansion franchise in 1967. After decades of promising regular seasons but postseason failure, the Kings signed 'the Great One' Wayne Gretzky in 1988. Gretzky would lead the Kings to their only ever division title in 1991 and their first World Series appearance in 1993. The Kings would go on to win Stanley Cups in 2012 and 2014.
San Jose Sharks: Joining the NHL's Western Conference Pacific Division as an expansion franchise in 1991, the San Jose Sharks play games at the SAP Center, known as the Shark Tank. The Sharks have made one Stanley Cup appearance, defeated by the Pittsburgh Penguins in 2016. The Sharks will retire their first number in franchise history in 2023 to honor Patrick Marleau, the player with more NHL appearances (1,779) than any other.
The San Jose Sharks are one of three NHL teams in California [Daniel Bartel – USA TODAY Sports]
California Baptist Lancers: The Lancers represent California Baptist University in the Western Athletic Conference. Cal Baptist is completing its transition to Division I, starting in 2018/19, and becoming eligible for NCAA Division I postseason competitions from 2022/23. The women's basketball team has shown its strength since moving up to D1, winning the WAC Conference with a perfect 14-0.
Cal Poly Mustangs: The Big West Conference is home to the Mustangs of California Polytechnic State University. The Mustangs have been a D1 school since 1995 but were a highly decorated D2 school before this, winning 35 National Championships. Since 1995 they have made 19 postseason appearances at Division I level but have yet to secure a championship. They have a long list of alumni, including NFL Hall of Famers John Madden and Bobby Beathard, and MLB Hall of Famer Ozzie Smith.
Cal State Bakersfield Roadrunners: California State University, Bakersfield competes in the Big West Conference and is represented by the Roadrunners. The Roadrunners have 16 varsity teams playing in Blue and Gold and are cheered on by their mascot Rowdy the Roadrunner.
Cal State Fullerton Titans: Baseball and softball are the standout sports played by the Titans of California State University, Fullerton. Playing in the Big West Conferences, the Titans won four National Baseball Championships between 1979 and 2004. The Titans softball team is the only other team to win a National Championship for the school, claiming the big prize in 1986.
Cal State Northridge Matadors: The Matadors compete in the Big West Conference representing California State University, Northridge. The school has never won a National Championship but came close in 1994 when the softball team lost in the final of the College World Series.
California Golden Bears: With a huge roster of 30 varsity teams, the University of California, Berkeley Golden Bears play in the Pac-12 Conference. The Golden Bears have a long-standing rivalry with Stanford and have played football in the 'Big Game' with their Bay Area opponent 124 times. Stanford edges the all-time record. The Golden Bears football team plays at the 62,500-capacity Memorial Stadium, one of the largest stadiums in North California. Outside of football, the Golden Bears are one of the most successful schools in the US, winning 31 National Championships.
Fresno State Bulldogs: California State University, Fresno is represented by the Bulldogs in the Mountain West Conference. The Bulldogs have won two Division I National Championships, including one of the 'Big Four' titles. In 2008, the baseball team upset favorites, the Georgia Bulldogs, to claim the College World Series after a dramatic run that saw them playing as underdogs in every postseason game.
Long Beach State: California State University, Long Beach is home to the Long Beach State of the Big West Conference. 'The Beach' has one of the top volleyball programs in the country, with both the men's and women's teams winning three National Championships. The Long Beach State baseball team has also had success, winning the conference championship 12 times and making the College World Series four times. The baseball team is known as the Long Beach Dirtbags.
Loyola Marymount Lions: The Lions represent Loyola Marymount University in the West Coast Conference and are best known for their basketball team of the late 1980s. The five highest NCAA Tournament combined basketball scores all belong to the Lions. With an explosive offense and far below-par defense, the Lions were involved in many high-scoring games, like their 149-115 win against third-seed Michigan in 1990, which still holds the record for the highest combined score in Division I postseason history.
Pacific Tigers: The University of the Pacific has 17 varsity teams competing in the West Coast Conference. The Tigers won the National Championship in women's volleyball in 1985 and 1986. The men's basketball team has also made the postseason five times since 1997. Unsurprisingly, the Tigers' team colors are black and orange.
Pepperdine Waves: Competing in the West Coast Conference, the Pepperdine University Waves can boast a major National Championship, winning the College World Series in baseball in 1992. Dennis Johnson, a member of the Basketball Hall of Fame, played for the Waves from 1975-1976 before featuring for a trio of NBA teams – the Seattle SuperSonics, the Phoenix Suns, and the Boston Celtics.
Sacramento Stars Hornets: 21 varsity teams are supported by California State University, Sacramento, under the Hornets name. Competing in the Big Sky Conference, the Hornets share the Causeway Classic football rivalry with the University of California, Davis. The Causeway Classic hasn't always been kind to the Hornets, and they are behind in the all-time series by 46-22. The Hornets have won a grand total of 55 conference championships but are yet to win a national championship.
Saint Mary's Gaels: The Gaels represent Saint Mary's College of California in the West Coast Conference. The Gaels men's basketball team consistently punched above their weight in the 2000s and have now earned recognition as one of the top basketball programs not playing in a Power Five conference. The Gaels basketball team has some famous alumni, such as Patty Mills and Matthew Dellavedova, who currently play in the NBA. Arguably their most famous alum, Mahershala Ali, made the switch from college basketball to the silver screen, winning two Academy Awards on the way.
San Diego Toreros: The University of San Diego has 17 varsity teams competing primarily in the West Coast Conference. The Toreros' football team plays in the Pioneer League in the FCS. Hiring Jam Harbaugh as Head Coach in 2004, the team won 12 conference titles. Harbaugh would go on to coach the San Francisco 49ers to the NFC Conference Championship in 2012.
San Diego State Aztecs: Playing 191 games in NCAA Division Tournaments across all sports, the San Diego State Aztecs won a National Championship in men's volleyball in 1973. The team's main rival is the San Diego Toreros, with the schools only separated by nine miles. The basketball teams compete in the City Championship, which the Aztecs lead 32-19 all-time.
San Francisco Dons: The Dons compete in the West Coast Conference and represent the University of San Francisco. They are one of the most successful schools in college soccer history, winning the National Championship five times between 1966 and 1980 and appearing in 30 postseason tournaments. Soccer games are played at the 3,000-capacity Negoesco Stadium.
San Jose State Spartans: Playing in 20 varsity sports, the San Diego State University Spartans have won 10 National Championships across boxing, cross country, golf, fencing, and tennis. The last championship came in 1980. The COVID-shortened 2020 football season saw the Spartans win the Mountain West Conference Championship.
Santa Clara Broncos: Santa Clara University has 20 varsity teams competing in the West Coast Conference. The Broncos are known for their very strong men's and women's soccer teams which have both produced a long line of players who went on to play soccer professionally. This is especially true of the women's team, with alums such as Olympic gold medallist Brandi Chastain and World Cup winner Julie Ertz. The Broncos' most famous alum may be Steve Nash, the two-time NBA champion and Naismith Memorial Basketball Hall of Fame member.
Stanford Cardinal: Pac-12 is the home of the Stanford University Cardinal, the most successful college in NCAA history by National Championships. They have won 131 National Championships, including one every year from 1976 to 2022. Stanford alums have won a staggering 296 medals at the Summer Olympic games. Cardinal alums include NFL Hall of Famers John Elway, John Lynch, former NFL QBs Andrew Luck and Jim Plunkett, 2016 WNBA MVP Nneka Ogwumike, and 15-time Major winning golfer Tiger Woods.
UC Davis Aggies: The University of California, Davis is represented by the Aggies in the Big West Conference. The Aggies moved up to Division I in 2005 and defeated the Stanford Cardinal in football, basketball, baseball, soccer, and wrestling in the same season. The Aggies play in blue and gold, and teams are cheered on by their mascot Gunrock the Mustang.
UC Irvine Anteaters: The Anteaters compete in the Big West Conference for the University of California, Irvine. Winning the Volleyball National Championship four times from 2007 to 2022, the Anteaters compete with Long Beach State in the Black and Blue volleyball series. The team's stadium for volleyball and men's and women's basketball is the 5,000-capacity Bren Events Center.
UCLA Bruins: The Bruins compete in the Pac-12 Conference representing the University of California, Los Angeles. UCLA follows their state rivals Stanford Cardinal in having the second most all-time NCAA Division I National Championship wins with 119. These National Championships have been won across 20 different sports. The UCLA alum list reads like a who's who of all-time sporting greats, including Arthur Ashe, Jackie Robinson, Kareem Abdul-Jabbar, Reggie Miller, and Russell Westbrook. UCLA alums have won 126 Olympic Games gold medals combined.
UC Riverside Highlanders: As with all schools in the University of California system, the Highlanders play in blue and gold. The women's basketball team has performed strongly in the 2000s, winning the Big West Conference three times and moving on to the postseason. The worldwide COVID-19 pandemic threatened all Highlander sports with extinction. However, the decision to suspend all sporting activities was reversed in May 2021.
UC San Diego Tritons: 2020 saw the start of the transition from Division II to Division I for the Tritons. The University of California San Diego now has 20 varsity teams competing at the top level of US college sports as a Big West Conference member, with full membership coming in July 2024.
UC Santa Barbara Gauchos: The Big West Conference hosts the Gauchos of the University of California, Santa Barbara. While not achieving much national success, the school has helped found the Mountain Pacific Sports Federation, the Big West Conference, and the California Collegiate Athletic Association.
USC Trojans: The University of Southern California Trojans are the third most successful US college by National Championships won, with 108. The Trojans play football at the Los Angeles Memorial Coliseum, with a capacity of 77,500. USC counts Notre Dame as their oldest football rivalry, competing for the Jeweled Shillelagh. The team has a fierce rivalry with the crosstown UCLA Bruins.
The Los Angeles Sparks are among the most successful WNBA franchises [Reinhold Matay – USA TODAY Sports]
Los Angeles Sparks: The Los Angeles Sparks have played in the WNBA since the league's inception in 1997. Playing their games in the 19,000-capacity Crypto.com Arena (formerly known as the Staples Center), the Sparks have won three WNBA Championships and made two further finals. The Sparks have made the postseason in 20 of the 24 WNBA seasons up to 2022, more than any other team.
Angel City FC: Angel City FC is a 2022 expansion franchise in the National Women's Soccer League (NWSL), the highest league of competition in the US soccer pyramid. They share the 22,000-Banc of California Stadium with MLS team LAFC and boast a host of celebrity owners, including Natalie Portman, Serena Williams, Eva Longoria, and Mia Hamm.
San Diego Wave FC: Another 2022 expansion franchise in the NWSL, the Wave will move into the 35,000-Snapdragon Stadium, sharing with the San Diego State Aztecs. The Wave play in blue and are coached by former soccer player Casey Stoney, who appeared for England 130 times.
California Responsible Gambling Resources
California National Council for Problem Gambling – Provides links to California problem gambling resources and organizations, a 24/7 live chat, and a helpline. (800) 522-4700

California Council on Problem Gambling – Offers statewide support for individuals and families affected by problem gambling. Support ranges from helplines to counseling and inpatient and outpatient treatment facilities. (714) 765-5804.

Gamblers Anonymous – Operates meetings for problem gamblers to share their experiences and runs a treatment program. (855) 222-5542
The California Gambling Commission currently operates a self-exclusion program for card rooms in the state. Tribal casinos are not included, as these gambling operations do not have to follow state laws. If Proposition 27 passes and online sports betting is legalized, a statewide self-exclusion program is mandatory. Sportsbooks will also be expected to introduce measures like bankroll management and time-outs.
Who Oversees Sports Betting in California?
The California Gambling Control Commission oversees all gambling in the Golden State, and this will expand to include sports betting if it is legalized. The Commission will have full oversight over online sports betting, including deciding the licensing process, checking every site for safety, and choosing which sportsbooks can launch.
If retail sportsbooks launch at tribal casinos, the Control Commission will be crucial in agreeing to gaming compacts with the tribes so these locations can launch legally. While it will continue to oversee retail operations, the authority to ensure these locations are safe will fall to tribal authorities.
FAQs
Is betting legal in California?
No, sports betting is illegal in California as a part of the state's constitution. For this to change, California voters will need to approve sports wagering on a ballot before lawmakers can draft legislation.
Who would govern sports betting in California?
The California Gambling Control Commission will oversee sports betting if either retail or online sports betting is legalized. The Commission would have limited control over the retail betting market, as tribal authorities would oversee most sportsbooks. However, the regulatory body would have final say over all online sports betting issues.
How old would you have to be to bet in California?
The suggested legal betting age on the most recent sports betting initiatives seen in California is 21. This matches neighboring states Nevada, Oregon, and Arizona which have the same regulations. Some tribal casinos in CA allow players who are 18, and this may extend to retail sportsbooks.
When will sports betting launch in California?
The November 2022 ballot on sports betting in California saw both Proposition 26 and Proposition 27 fail. Even if either proposition had passed, it was expected that there would have been various lawsuits filed against the decision. This will likely be the case in the future, making it incredibly difficult to estimate when sports betting will launch, but it will almost certainly not be until 2024 at the earliest.
Where will I be able to bet on sports in California?
If online sports betting is legalized in California, you will be able to wager anywhere in the state as long as you allow your sportsbook to access your geolocation technology. If retail sports betting launches, you will be able to visit tribal casinos or CA's racetracks to bet.
Will sportsbooks in California be safe?
No matter what type of sports betting is legalized in California, sports betting will be safe. Sportsbooks will be regulated and licensed by relevant authorities, which will include rigorous security tests and checks on financial safety.
Would I have to pay taxes on betting winnings in California?
Yes, you must declare all sports betting winnings in the US to the IRS. If you win over $600, you must declare this by completing a W-2G form. You also need to include your gambling winnings in your state income tax.
Can you play DraftKings in California?
No, you can't use DraftKings Sportsbook in California because sports betting is illegal. You can play DraftKings' Daily Fantasy Sports (DFS) games or visit Arizona or Nevada, where the sportsbook is available.
Can you play FanDuel in California?
FanDuel is not available in California as online sports betting is prohibited. FanDuel is licensed in California's neighboring states, Nevada and Arizona. Or, you can play its Daily Fantasy Sports (DFS) games legally in CA.
Can you play BetMGM in California?
Sports betting is not legal in California, so BetMGM is unavailable. However, you can travel to Oregon, Arizona, or Nevada to use the BetMGM betting app.
Can you play Caesars in California?
You can't use Caesars to bet in California, but you can travel across the border to Nevada or Arizona to wager.
Can you play TwinSpires in California?
No, TwinSpires is not legal because online sports betting is not available in California. TwinSpires is in the process of shutting down its sportsbook.
Which sportsbooks will be available in California in the future?
BetMGM, Bally Bet, Barstool Sportsbook, DraftKings, FanDuel, Fanatics, and WynnBET all supported Proposition 27, meaning they are also likely to back any future attempts to legalise online sports betting.