Florida Legal Sports Betting Overview
| FL Sports Betting Law Details | Status |
| --- | --- |
| 📆 Retail Sports Betting Launch Date: | N/A |
| 📆 Online Sports Betting Launch Date: | November 1, 2021 (suspended December 4, 2021) |
| ✅ Licensed Sportsbooks: | Hard Rock Sportsbook (until December 4, 2021) |
| 💵 Legal Wagering Options: | N/A |
| 🔞 Legal Gambling Age in FL: | 21+ |
| 🏈 Sports to Bet On: | N/A |
| 🏦 Permitted Banking Options: | N/A |
| ⚖️ Florida Gambling Regulator: | Florida Gaming Control Commission |
Florida Sports Betting Summary
Florida's legal sports betting market was short lived after a federal lawsuit stopped Hard Rock Sportsbook operating in the Sunshine State on December 4, 2021. The Seminole Tribe of Florida had originally agreed to a gaming compact with the state on April 23, 2021, allowing the tribe exclusive rights to sports betting in FL. Governor Ron DeSantis signed the deal and it was then approved by state legislators on May 23, 2021. The US Department of Justice published the compact on the Federal Register on August 11, 2021, pushing forward the launch of sports betting.
Online sports betting went live when the Seminole-owned Hard Rock Sportsbook launched on November 1, 2021. There were plans to follow this with retail sportsbooks in the six Seminole casinos in the state. However, shortly after launching, the compact was challenged by a lawsuit at the federal level, which stopped Hard Rock Sportsbook's operations. It also halted the launch of retail sports betting.
Read our complete guide to learn about sports betting in Florida, including the current legal status, legal gambling age, and news about potential sportsbook launches.
The Miami Dolphins play at the Hard Rock Stadium in Miami Gardens [Jasen Vinlove - USA TODAY Sports]
Florida Online Sportsbooks Summary
Online sportsbooks are currently unavailable to Florida bettors due to a federal lawsuit. On November 1, 2021, the Seminole Tribe launched the Hard Rock Sportsbook app in FL. However, the compact was deemed invalid three weeks later by federal judge Dabney Friedrich. Hard Rock Sportsbook remained open until December 4, 2021, before shutting down in compliance with the ruling.
The lawsuit challenges whether the Seminole can offer state-wide sports betting under the compact. The compact states all bets must be made on Seminole land. The Seminole argue that because all servers which facilitate sports betting are on Seminole land, all bets are made on Seminole land by default. This rationale was accepted for sports betting in New Jersey.
The US District Court will determine the future of sports betting in Florida. Recent estimates show the issue won't be tackled until August 2023. If the court dismisses the lawsuit, Hard Rock Sportsbook would be able to relaunch and third-party operators like BetMGM, Caesars, and DraftKings, and FanDuel would be allowed to partner with the Seminole tribe.
Until sports betting returns to Florida, your only option for wagering online is horse racing. BetAmerica, Caesars, TVG, and TwinSpires are available to FL residents looking to bet on races across the US. Alternatively, sports fans can access ESPN, Boom, FantasyDraft, DraftKings, and FanDuel's Daily Fantasy Sports (DFS) platforms.
None of Florida's neighboring states offer legal online sports betting. However, you can travel to Louisiana to wager with betting sites. BetMGM, Caesars, DraftKings, and FanDuel are among the major sportsbooks operating in LA.
Read More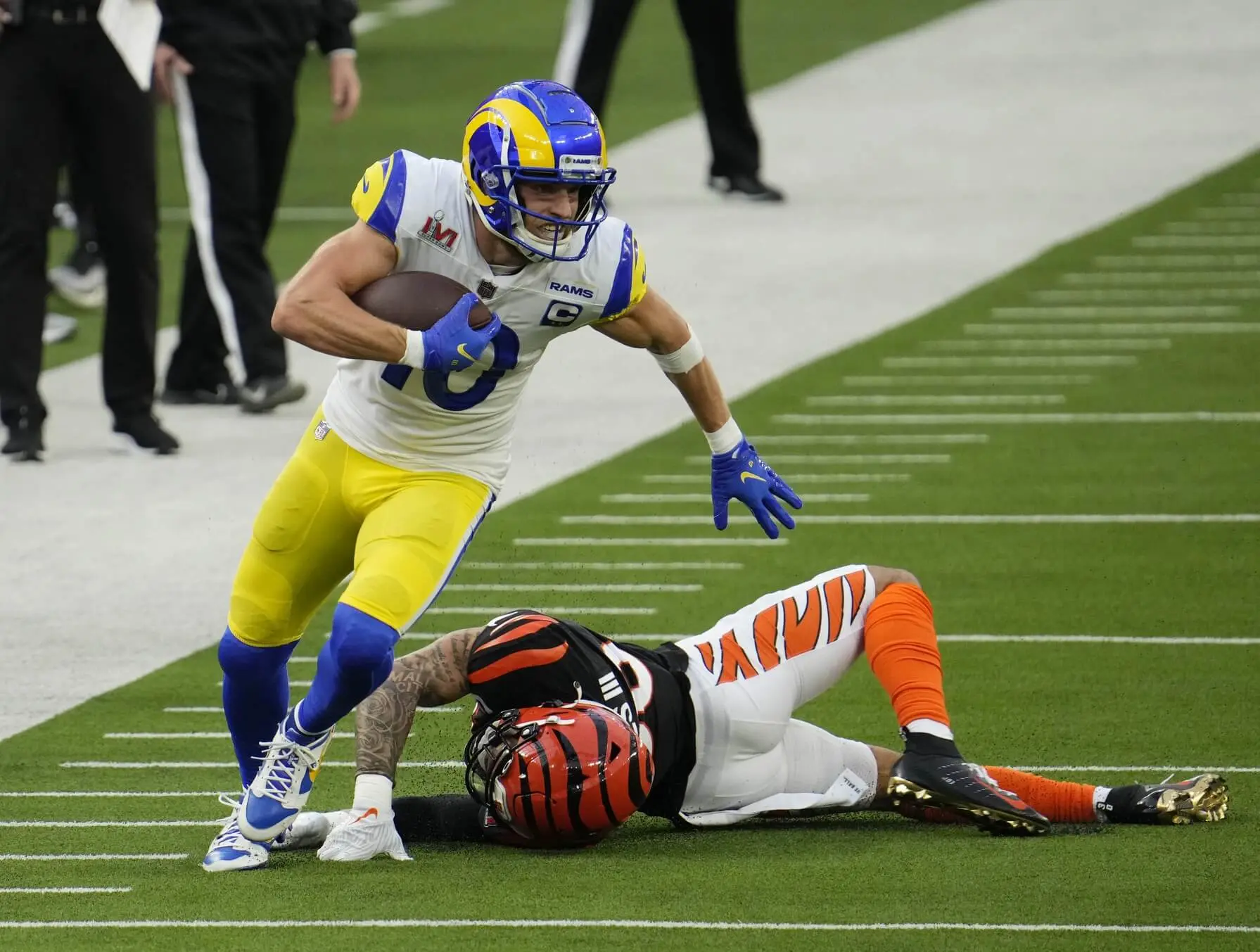 NFL Betting Guide
Access all our NFL content in one place, including live markets, schedules, tips, and scores.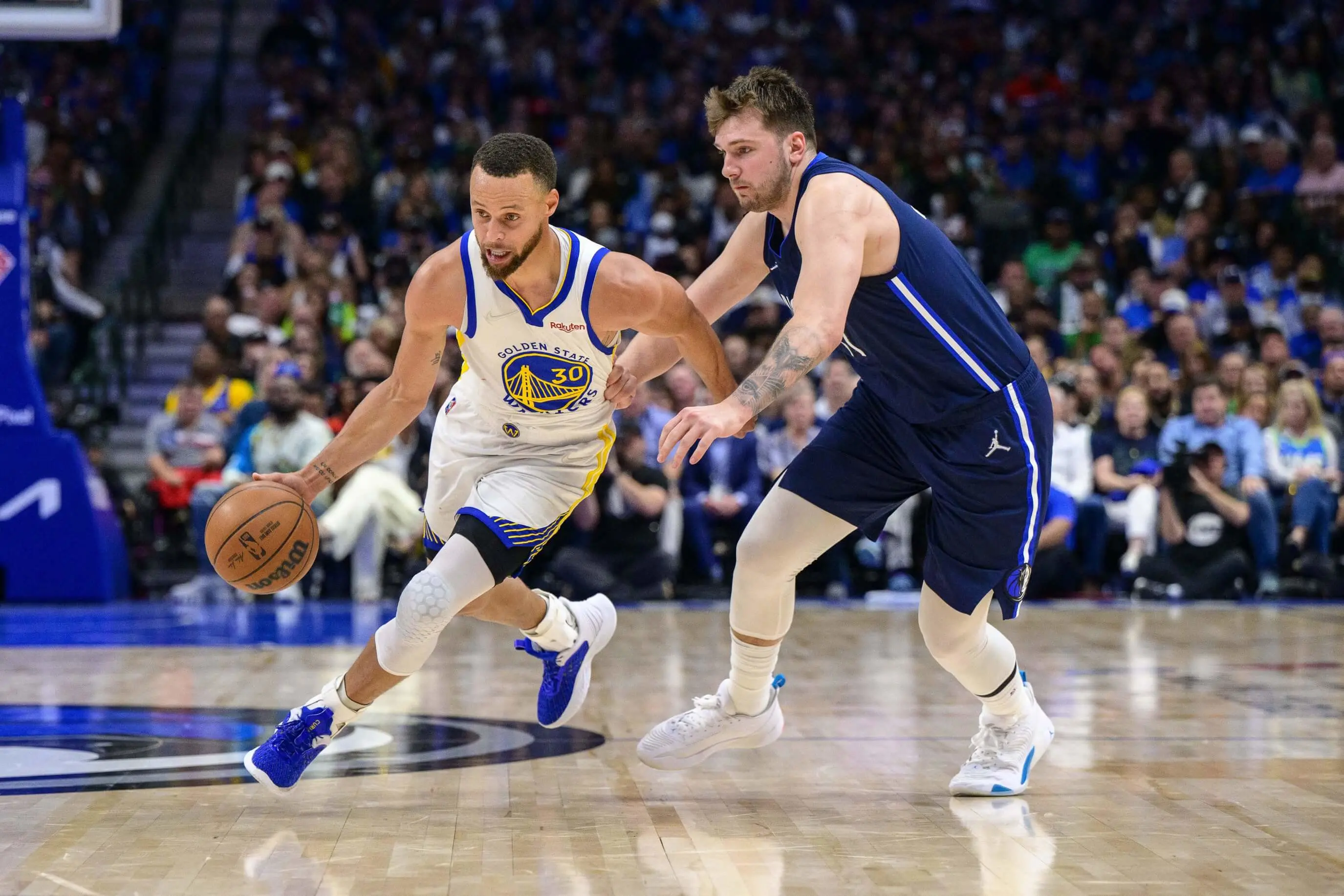 NBA Betting Guide
Find our favorite sportsbooks and pick up top NBA betting tips with our complete guide.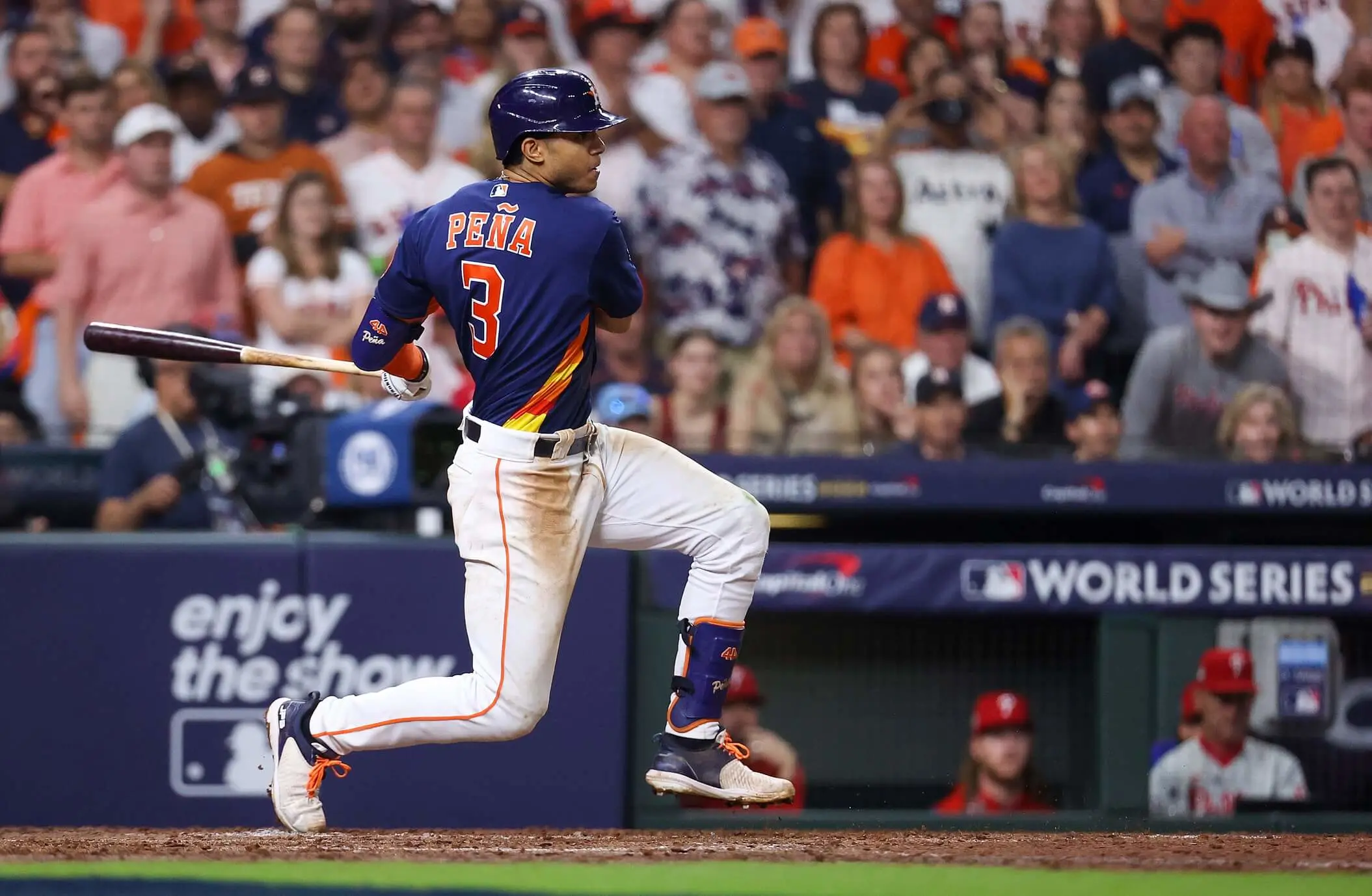 MLB Betting Guide
Everything you need to help you wager on the MLB, from odds and lines to prop bets and futures.
How Does Florida Compare to Other States?
There are no sportsbooks in Florida at the moment, but operators that are expected to launch will bring a wide variety of markets. Hard Rock Sportsbook, which the Seminole owns, provides coverage of all major league sports. However, there are also markets for niche sports like MMA and Aussie Rules. Sportsbooks such as DraftKings and FanDuel, which offer exclusive betting lines on partnered sports league markets like the NFL and NBA, are also expected to launch in FL.
Competitive Odds & Prices
Hard Rock Sportsbook will be the first operator available when sports betting returns to Florida. The sportsbook is available in Arizona, Iowa, New Jersey, and Virginia and offers the same betting lines in all these states. These competitive betting odds are expected to come to Florida. Hard Rock Sportsbook has made a name by offering particularly good odds on MLB point spreads.
Per the tribal compact executed on April 23, 2021, 13.75% of all tribal-generated sports betting revenue will be paid in tax. Of this 13.75%, 3% is payable to local counties and 10.75% is payable to the State of Florida.
Florida is the largest state in the US that has, albeit briefly, launched sports betting. With a population of more than 20 million people and nine pro sports teams, the sports betting market will generate significant tax revenue for the state.
To compare, New Jersey is currently one of the biggest US sports betting markets by betting volume, and they have a similar tax rate of 13% for online operators, with a reduced 8.5% tax rate for retail sportsbooks. New Jersey is home to less than half the population of Florida and has six pro sports teams compared to Florida's nine. In 2021, New Jersey took over $10 billion of sports bets, resulting in state tax payable of $100 million.
Sports bettors in Florida will have to pay taxes on gambling winnings when betting comes back to the Sunshine State. Sports betting winnings must be declared to the IRS. For gambling winnings over $600 you must complete a W-2G form. Sportsbooks can withhold up to 25% of winnings as withholding tax. There is no state income tax on gambling winnings in Florida.
The Internal Revenue Code states sportsbook operators need to pay a 0.25% excise tax on every monthly betting handle. There is also a $50 fee for each employee involved in taking wagers.
Kyle Lowry joined the Miami heat from the Toronto Raptors in 2021 [Bob DeChiara – USA TODAY Sports]
How to Place a Bet in Florida
Horse race betting is the only kind of online wagering available in Florida. Follow our simple guide to place legal horse racing bets in FL today:
Do your homework. Knowing horses' form, the conditions, and taking on tips from experts will help you place smart bets.

Visit a legal horse racing betting site like BetAmerica, Caesars, TVG, or TwinSpires.

Register your account by providing your email, full name, address, phone number, and the last four digits of your Social Security number. Horse racing betting sites require this information to verify your account and protect you from underage gambling and fraud.

Confirm you are at least 21 years old and agree to the site's terms and conditions.

Visit the site's cashier section and choose a payment method to deposit your funds. You can select how much to add, but ensure you deposit enough to claim any welcome bonuses that are available.

Select a horse race and choose a bet based on your research. Add it to your bet slip, select your stake, and place your bet.

If your bet is a winner, return to the cashier section and follow the instructions to withdraw your winnings.
Banking Methods Available in Florida
There are a range of payment methods available for online horse racing betting sites operating in Florida. You can use bank cards like Mastercard and Visa or commonly-used e-wallets like PayPal. These payment methods will probably be available if online sportsbooks are allowed to go live again in FL in the future. Many horse racing betting sites accept deposits via Apple Pay, but there may be a fee involved. You can also use EZ-Bank to make deposits, but not withdrawals.
Who is Not Eligible to Bet in FL?
When sports betting returns to Florida, you will need to be at least 21 years old to bet. Depending on the US District Court ruling, you may be able to wager anywhere in the state. Alternatively, you will have to be on Seminole Reservation land. The following individuals will be prohibited from placing sports bets in line with regulations from the Seminole Tribe and the Florida Gaming Control Commission (FGCC):
Athletes, coaches, or members of any professional sports and college teams.

Individuals with a stake in a sports team.

Individuals employed by organizations with licensing from the Florida Gaming Control

Commission, including key staff, owners, directors, and officers.

Individuals with the professional authority to influence players.

Referees for professional and college sports leagues.

Individuals with access to non-public information about a sports team (e.g., player medical records).

Individuals that have voluntarily excluded themselves from gambling activities.

Individuals prohibited from betting on a state or federal level (e.g., due to criminal history).
The Tampa Bay Rays play Florida rivals the Miami Marlins in the interleague Citrus Series every year [Nathan Ray Seebeck – USA TODAY Sports]
Latest Florida Sports Betting Updates
Current Sports Betting Status in Florida
There are currently no online sportsbooks in Florida, despite it previously being on the list of legal betting states. The Seminole Tribe launched Hard Rock Sportsbook online in November 2021 but was forced to halt operations a month later following a challenge from a federal judge. The US District Court is not expected to address the case until August 2023. No retail sports betting has been launched in Florida.
Timeline for Sports Betting in Florida
July 13, 2022: The US District Court, District of Columbia, release a timetable showing discussions of Florida's compact with the Seminole tribe will take place in August 2023.

January 30, 2022: DraftKings and FanDuel admit defeat in the push to get Sports Betting Initiative #21-13 on the November 2022 ballot.

December 4, 2021: Hard Rock Sportsbook suspends activities in Florida.

November 22, 2021: Federal judge Friedrich deems the gaming compact violates the Indian Gaming Regulation Act and orders the halting of Florida online sports betting.

November 1, 2021: Seminole Tribe-owned Hard Rock Sportsbook launches and accepts bets from players across Florida.

August 6, 2021: The gaming compact is deemed approved by the United States Department of the Interior. While explicit approval is not received, the absence of a challenge means the compact can progress.

July 2, 2021: A lawsuit is filed by the owners of pari-mutuel facilities Magic City Casino and Bonita Springs Poker Room challenging whether accepting state-wide online sports bets violates the compact. The legality of whether bets processed via servers on Seminole land constitute the bet being made on Seminole land is questioned.

June 2021: DraftKings and FanDuel both give $10 million to the Florida Education Champions political committee. The committee starts to find support for Sports Betting Initiative #21-13, which intends to add the legalization of online sports betting to the ballot.

May 23, 2021: The gaming compact is confirmed with approval from the legislative body, Florida House, and Florida Senate approval. As a part of the agreement, the Florida Gaming Control Commission is established with five board members to enforce safer sports betting and gambling practices in the state.

April 23, 2021: A gaming compact agreement is reached between the State and the Seminole. Gov. DeSantis signs off on the deal, which restarts the Seminole's annual $350 million payments to the state. The gaming compact gives the Seminole tribe exclusive coverage of sports betting in FL. In return, the Seminole commits to pay a share of 13.75% of sports betting revenue for the next 30 years. This compact included a guarantee of $2.5 billion to be paid in the first five years.

March 13, 2020: The Seminole and state legislators meet to discuss a new gaming compact. The meeting is held at the end of the 2020 legislative session, and there is no time to complete an agreement.

January 2020: With the Seminole no longer making payments to the state, there are attempts to cut the tribe out of future Florida sports betting negotiations. These attempts fail due to clauses in Amendment 3 that would require a voter referendum.

October 20, 2019: Senator Wilton Simpson and the Seminole tribe agree to a new gaming compact. However, Gov. DeSantis refuses to sign it. The Seminole declare they will no longer pay Florida state $350m a year in fees as per the previous gaming compact.

November 2018: Amendment 3 passes in the November election. This amendment states all future changes to Florida sports betting legislation must be agreed with voter approval.

May 14, 2018: The US Supreme Court overturns the Professional and Amateur Sports Protection Act of 1992 (PASPA). This paves the way for discussions on sports betting to return to Florida.
Florida Sports Betting Background
Florida does not have a significant history with sports betting, with the topic only becoming important to state lawmakers following the reversal of PASPA in 2018. Pari-mutuel horse racing betting has been legal in FL since 1931.
Still, there were no attempts to legalize sports betting until Sen. Simpson started negotiations to extend payments from the previous gaming compact with the Seminole tribe. The previous gaming compact was signed by former Gov. Rick Scott in 2015 and allowed the Seminole to introduce blackjack at casinos. A stalling in the 2020 negotiations allowed sports betting to be added to the gaming compact and led to the launch of the Hard Rock Sportsbook in November 2021.
As of 2022, the Jacksonville Jaguars are yet to play in the Super Bowl [Lon Horwedel – USA TODAY Sports]
Future of Florida Sports Betting
Until the US District Court discusses the ongoing legal case in August 2023, there will be no sports betting available in Florida. If the case is ruled in favor of the Seminole, we could see sports betting back in Florida, and Hard Rock Sportsbook relaunching. This ruling would allow the tribe to partner with operators like BetMGM, Caesars, DraftKings, and FanDuel. Three pari-mutuel facilities would also be permitted to partner with online sportsbooks, or the Seminole would have to pay an extra 2% tax.
However, if the case does not rule favorably for the Seminole, sports betting may return but be limited to tribal reservations.
In addition, while DraftKings' and FanDuel's bid to get sports betting on the 2022 November ballot failed, DraftKings CEO Jason Robins is confident about another push in 2024. The 2022 initiative tried to legalize sports betting at pari-mutuel facilities and professional sports venues.
Read More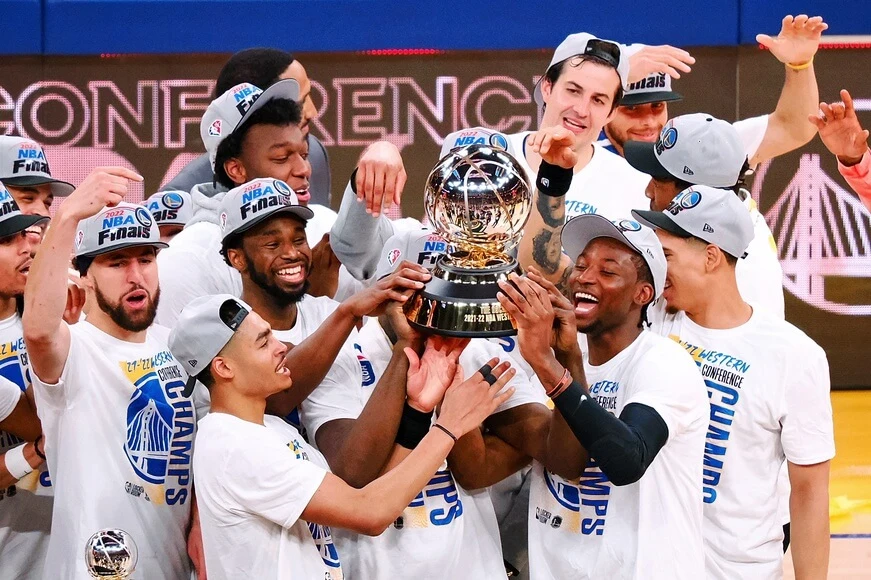 Online Sportsbooks
Check out our top-rated online sportsbooks, with the best promotions and biggest bonuses.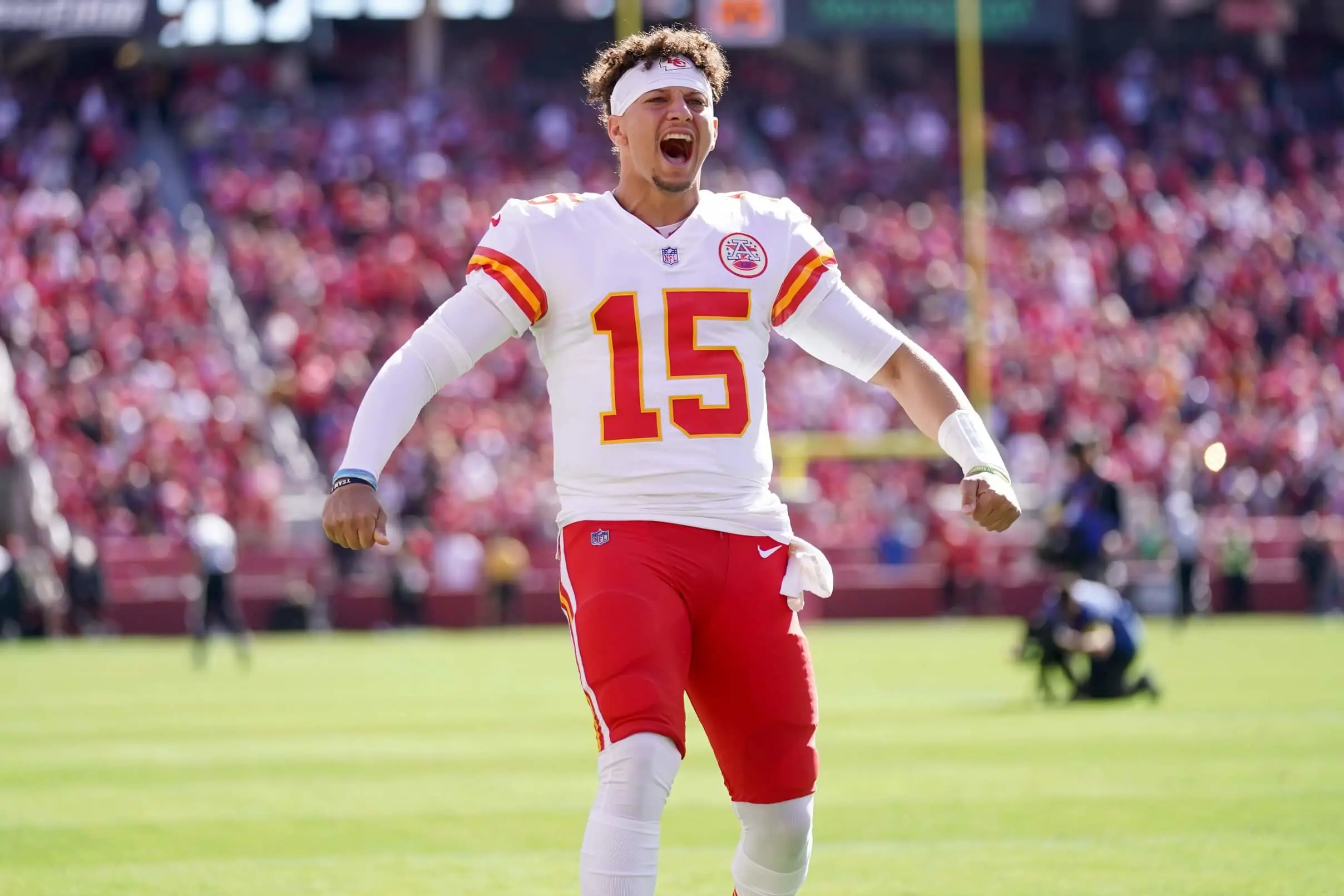 Odds Calculator
Simply enter your stakes and odds, and our tool will calculate your potential profit for you.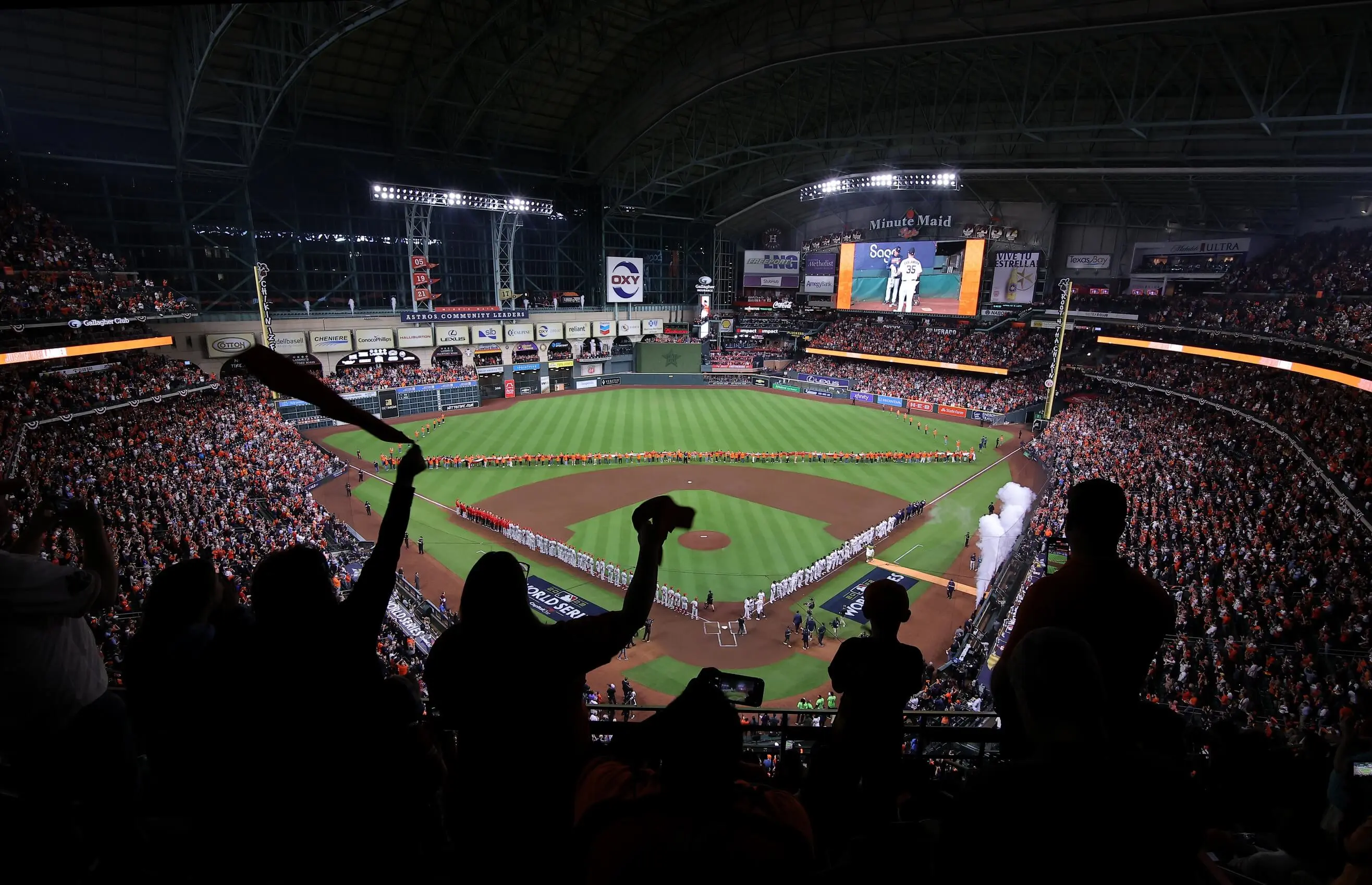 Betting Lines
Get up to speed with our guide on how to use betting lines across all major league sports.
Florida Sports Betting Locations
With sports betting currently unavailable in Florida, there are no retail sportsbooks in the Sunshine State. There are, however, six Seminole-owned casinos in Florida where sports betting could launch if the gaming compact agreed in 2021 is reinstated. Two of the casinos are in Hollywood, with one each in Coconut Creek, Immokalee, Okeechobee, and Tampa respectively.
If you want to bet on sports in person, you can travel to Mississippi or Louisiana. The closest sportsbook to Florida is at the Palace Casino Resort in Biloxi, Mississippi. There, you can use a CONTACT Sportsbook to place bets on major league sports.
Florida Lottery Locations
The Florida Lottery was launched in 1988 and currently operates all lottery games in the state. However, the Florida Lottery has no connection to the gaming compact, the Florida Gaming Control Commission, or the Seminole tribe. There is no legislation for sports betting to launch at FL lottery retailers.
Off-Track and Stadium Betting Locations
Under the rules of the current gaming compact, all sports betting has to be operated by the Seminole tribe on tribal reservations. That means no retail sportsbooks can launch at stadiums.
Florida has been home to pari-mutuel horse racing wagering since 1931. The Florida Gaming Control Commission oversees all racing in the state. Pari-mutuel betting is also available on harness racing, quarter horse racing, greyhound racing, and jai alai.
The state has 22 pari-mutuel wagering locations, including casinos, racetracks, and other licensed locations.
| Location | Address | Phone Number |
| --- | --- | --- |
| Big Easy Casino | 831 N. Federal Highway, Hallandale Beach, FL 33009 | (954) 924-3200 |
| Bonita Springs Poker Room | 28010 Race Track Road, Bonita Springs, FL 34135 | (239) 992-2411 |
| Calder Casino & Race Course | 21001 N.W. 27th Avenue, Miami Gardens, FL 33056 | (305) 625-1311 |
| Casino Fort Pierce | 1750 S. Kings Highway, Fort Pierce, FL 34945 | (772) 464-7500 |
| Casino Miami Jai-Alai | 3500 N.W. 37th Avenue, Miami, FL 33412 | (305) 633-6400 |
| Creek Entertainment Gretna | 501 Racetrack Drive, Gretna, FL 32332 | (850) 875-6930 |
| Daytona Beach Racing and Card Club | 960 S. Williamson Boulevard, Daytona Beach, FL 32114 | (386) 252-6484 |
| Derby Lane | 10490 Gandy Boulevard N., St. Petersburg, FL 33702 | (727) 812-3339 |
| Ebro Greyhound Track | 6558 Dog Track Road, Ebro, FL 32437 | (850) 234-3943 |
| Gulfstream Park Racing and Casino | 901 S. Federal Highway, Hallandale Beach, FL 33009 | (954) 454-7000 |
| Hialeah Park Race Track | 100 E. 32nd Street, Hialeah, FL 33013 | (305) 885-8000 |
| Kennel Club (Orange Park) | 455 Park Avenue, Orange Park, FL 32073 | (904) 646-0001 |
| Kennel Club (Palm Beach) | 1111 N. Congress Avenue, West Palm Beach, FL 33409 | (561) 683-2222 |
| Magic City Casino | 450 N.W. 37th Avenue, Miami, FL 33125 | (305) 649-3000 |
| Melbourne Greyhound Park | 1100 N. Wickham Road, Melbourne, FL 32935 | (321) 259-9800 |
| Ocala Poker & Jai-Alai | 4601 W. Highway 318, Orange Lake, FL 32681 | (352) 591-2345 |
| Orange City Racing and Card Club | 822-4 Saxon Boulevard, Orange City, FL 32763 | (386) 252-6484 |
| Pensacola Greyhound Track | 951 Dog Track Road, Pensacola, FL 32506 | (850) 456-9800 |
| Pompano Park | 777 Isle Of Capri, Pompano Beach, FL 33069 | (954) 972-2000 |
| Tampa Bay Downs | 11225 Race Track Road, Tampa, FL 33626 | (813) 855-4401 |
| Tampa Greyhound Track | 755 E. Waters Avenue, Tampa, FL 33604 | (813) 932-4313 |
| The Casino @ Dania Beach | 301 E. Dania Beach Boulevard, Dania Beach, FL 33004 | (954) 920-1511 |
Nearby Betting States
Mississippi
Tennessee
Teams to Bet on in Florida
Jacksonville Jaguars: The Jaguars joined the NFL as an expansion franchise in 1995 and have been playing in the AFC South since 2002. After a successful first five years with two AFC Championship appearances, the Jags have faced their share of struggles. One of only four NFL teams to never make a Super Bowl, they will be relying on their number one draft pick Trevor Lawrence to lead them into a new era.
Miami Dolphins: The Dolphins were the first professional sports team in Florida and have been playing in the AFC East since 1970. Since 1987 home games have been played at the 65,000-seat Hard Rock Stadium. Under the great Don Shula, the Dolphins won Super Bowls VII and VIII. They would remain perennial challengers in the 1980s and 1990s with Hall of Fame quarterback Dan Marino under center. Recent years have been leaner, with one playoff appearance since 2008.
Tampa Bay Buccaneers: The Bucs are a two-time Super Bowl winner and play their home games at Raymond James Stadium, famous for its pirate ship. Their 2002 Super Bowl winning team was based on a dominant defense led by Derrick Brooks and Warren Sapp. Conversely, the 2020 winning team was led by Tom Brady, who many consider the greatest offensive player of all time.
Tom Brady was key to Tampa Bay Buccaneers' Super Bowl LV victory [Nathan Ray Seebeck – USA TODAY Sports]
Miami Heat: The Heat joined the NBA in 1988 and play in the Eastern Conference Southeast Division. After drafting Dwyane Wade in 2003, the Heat would go from strength to strength. The acquisition of Shaquille O'Neal in 2004 helped propel the Heat to their first NBA title. Six years later, they signed LeBron James and Chris Bosh to create the 'Big Three', who would lead the Heat to two further NBA championships.
Orlando Magic: Following the footsteps of Florida rivals the Heat, the Orlando Magic joined the NBA Eastern Conference Southeast Division in 1989 as an expansion franchise. Playing their games at the 19,000-capacity Amway Center in downtown Orlando, the Magic have won two conference titles but not yet captured the NBA championship.
Miami Marlins: The Miami Marlins were formed in 1993 and play in MLB's National League East Division. The Marlins possess one of the strangest postseason records, having never won a division title and, as of 2021, only making the postseason three times in 28 years as a wildcard. However, they have twice won the World Series, being the first ever wildcard team to do so in 1997.
Jesus Luzardo is a pitcher for MLB outfit the Miami Marlins [Jim Rassol – USA TODAY Sports]
Tampa Bay Rays: The Rays joined the MLB's American League East as an expansion franchise in 1998 and were initially named the Tampa Bay Devil Rays. After a decade of poor results, the franchise was renamed the Tampa Bay Rays, and success immediately followed. The Rays won the American League Pennant in 2008, and again in 2020. Playing their home games at the iconic Tropicana Field, the Rays will be hoping for a first World Series title soon.
Florida Panthers: The Florida Panthers play their home games at the FLA Live Arena in Miami, making them the southernmost NHL team. The Panthers made their sole Stanley Cup appearance in 1996, being swept by the Colorado Rockies in four. Since then, there was limited success until the 2019-20 season, after which the Panthers have made the playoffs three years in a row.
Tampa Bay Lightning: The Lightning have been the best team in the NHL in recent years, winning the Stanley Cup in 2020 and 2021, and losing in the finals in 2022. Nicknamed the Bolts, the Lightning play in blue, white, or black uniforms, each with a lightning strike down the middle.
Tampa Bay Lightning won the Stanley Cup in 2020 and 2021 [Douglas DeFelice – USA TODAY Sports]
Bethune-Cookman Wildcats: The pride of Bethune-Cookman University, the Wildcats compete in the Southwestern Atlantic Conference. Known for their baseball prowess, the Wildcats won 13 Mid-Eastern Atlantic Conference Championships in 14 years from 1999.
FIU Panthers: The Florida International University's Panthers hail from University Park and boast 2007 World Series MVP Mike Lowell among their alumni. The Panthers have made the baseball postseason nine times. In recent years the football team has also performed well, making five bowl games since 2010.
Florida A&M Rattlers and Lady Rattlers: Representing Florida A&M University and competing in the Southwestern Atlantic Conference, the Rattlers are best known for their football team. Playing their home games in the 25,500-capacity Bragg Memorial Stadium, the Green and Orange Rattlers have won 16 historically black colleges and universities championships.
Florida Atlantic Owls: A member of Conference USA, Florida Atlantic University is led on by their mascots Owlsley and Hoot the burrowing owls. They enjoy a fierce rivalry with FIU Panthers, competing in the Shula Bowl each year, named after legendary Miami Dolphins head coach Don Shula.
Florida Gators: One of the premier sporting programs in the US, the Gators represent the University of Florida. The Gators have 21 varsity teams and compete in the SEC. They have won a staggering 45 National Championships and, in 2006, became the first Division I school to win the NCAA basketball and football championships in the same year.
Florida Gulf Coast Eagles: Florida Gulf Coast University's Eagles compete in the ASUN Conference and joined the NCAA Division I on August 11, 2011. They have made their mark by reaching the postseason in men's and women's basketball, baseball, and men's and women's soccer.
Florida State Seminole: Competing on behalf of Florida State University in the Atlantic Coast Conference, the Seminole are a powerhouse of US college sport. They have won 20 National Championships, including three football championships and three women's soccer championships.
Jacksonville Dolphins: Jacksonville University's Dolphins compete in the River City Rumble with the North Florida Ospreys each year. The colleges compete at all sports and the college that wins the most events lifts the SunTrust Old Wooden Barrel. The Dolphins have competed in the ASUN conference since 1998.
Miami Hurricanes: The University of Miami Hurricanes, commonly known as The U, compete in the Atlantic Coast Conference. Playing in the famous orange, green and white, the U are best known for their dominating football teams of the 1980s and 1990s. The Hurricanes have won five NCAA Team Championships and 16 non- NCAA National Titles.
North Florida Ospreys: The Ospreys represent the University of North Florida in Jacksonville. Their 15 varsity teams compete in the ASUN Conference and the Osprey's fans are known for their 'swoop' motion with their arms, mimicking the movement of an osprey.
South Florida Bulls: The Bulls compete for the University of South Florida in the American Athletic Conference. A winner of one team NCAA National Championship in women's swimming, the Bulls compete in green and gold colours. A Bulls win is easily known on campus as the USF water tower is lit green to signify victory.
Stetson Hatters: With 18 varsity teams Stetson University are well represented by the Hatters in ASUN Conference competition. They have several alumni playing professional sports, headlined by New York Mets pitcher Jacob deGrom. The 2018 and 2019 NL Cy Young winner and four-time All-Star made 12 starts for the Hatters, where he posted a 4-5 record and a 4.48 ERA.
UCF Knights: University of Central Florida Knights will be changing conferences in the 2023-24 year, moving from the American Athletic Conference to the Big-12 Conference. Perennial winners, the Black and Gold have won 89 Conference titles and one NCAA Individual Championship in track and field. Their main rivalry is with the University of South Florida Bulls, with whom they compete in the 'War on I-4'.
Orlando Pride: Playing in the National Women's Soccer League, Orlando Pride became the 10th team added to the league in 2016. Its stadium, the Exploria Stadium, has a capacity of 25,500. Notable players include Marta, the six-time winner of The Best FIFA Women's Player, widely regarded as one of the best female soccer players of all time.
Orlando Pride star Marta is a former FIFA World Player of the Year [Nathan Ray Seebeck – USA TODAY Sports]
Florida Responsible Gambling Resources
Florida National Council on Problem Gambling – Provides an overview of the help available in Florida as well as a national 24/7 helpline and live chat. (800) 522-4700.

Florida Council on Compulsive Gambling – Offers toolkits, research material, and support for problem gamblers. It also extends this help to the family of those affected. (888) 236-4848

Gamblers Anonymous – Organizes anonymous meetings where gamblers can go and discuss their issues. These services are also operated online via Zoom. The organization has its own treatment program too. (855) 222-5542
There is presently no state-wide gambling exclusion program. However, each casino has an individual self-exclusion that protects retail sports bettors. The Florida Gaming Control Commission has not announced any plans to change the state's responsible gambling requirements.
Many sportsbooks expected to launch in the state, including Hard Rock Sportsbook, have additional responsible gambling measures. These include account tools like betting limits, time-outs, and reality checks.
Who Oversees Sports Betting in Florida?
Sports betting in Florida is governed by the Florida Gaming Control Commission (FGCC). The FGCC is responsible for all gambling-related matters in the state. This includes card rooms, gaming compacts, pari-mutuel wagering, slot machines, and the state lottery. The commission directly deals with and enforces Seminole rules to ensure sports betting is operated safely. The FGCC is a newly formed, five-member regulatory body that came into power on July 1, 2022. It assumed all responsibilities from the previous regulatory body, the Division of Pari-Mutuel Wagering
FAQs
Is betting legal in Florida?
There are currently no legal sportsbooks in Florida. Sports betting was legalized on November 1, 2021, but federal judge Dabney Friedrich challenged this decision. Sports betting halted on December 1, 2021.
Who governs sports betting in Florida?
The Florida Gaming Control Commission oversees all sports betting in Florida, including pari-mutuel wagering. The Commission took over these responsibilities from the Division of Pari-Mutuel Wagering on July 1, 2022.
How old do you have to be to bet in Florida?
You must be at least 21 years old to place legal bets in Florida. When sports betting returns, you will need to verify your age with a photo ID at online and retail sportsbooks.
When will sports betting launch in Florida?
Online sports betting launched in Florida on November 1, 2021. However, sports betting was then suspended on December 4, 2021. Sports betting could return to Florida after the ongoing court case has been addressed. This will not be until August 2023 at the earliest.
Where can I bet on sports in Florida?
Currently, you can't legally bet on sports anywhere in Florida. However, you can place bets on horse racing online using operators like BetAmerica, Caesars, TVG, and TwinSpires. You can also visit off-track betting locations and place pari-mutuel bets on horse racing, greyhound racing, and jai alai.
Are sportsbooks in Florida safe?
There are no legal sportsbooks in Florida. Any site offering sports betting in FL is unsafe. If you want to wager legally and safely, travel to a state where sports betting is legal.
Would I have to pay taxes on betting winnings in Florida?
Yes, taxes are payable on sports betting winnings. For winnings over $600, you will be given a W-2G form to complete. You can deduct your gambling losses from your gambling winnings. There is no state tax on gambling winnings in Florida.
Can you play DraftKings in Florida?
DraftKings online sportsbook is not available in Florida. DraftKings will push for new sports betting legislation by backing an initiative to be added to the 2024 November ballot. However, you can play DraftKings' Daily Fantasy Sports (DFS) games in FL.
Can you play FanDuel in Florida?
Sports betting is unavailable in Florida, so you can't use FanDuel. However, the sportsbook may launch in FL in the future and FanDuel's Daily Fantasy Sports (DFS) product is available in the Sunshine State.
Can you play BetMGM in Florida?
No, as sports betting is not available in Florida. BetMGM will likely launch in the state if a new compact agreement is reached or the US District Court rules in favor of the Seminole.
Can you play Caesars in Florida?
No, Caesars Sportsbook is not available in Florida. However, the operator launched a racebook in the state on June 24, 2022.
Can you play TwinSpires in Florida?
No, TwinSpires is not available in Florida. TwinSpires plans to shut down its sports betting operations soon, so bettors aren't missing out. You will, though, continue to be able to bet on horse racing via TwinSpires' site.
Which sportsbooks will be available in Florida in the future?
When the Florida sports betting market reopens, Hard Rock Sportsbook will be the first sportsbook available because the Seminole Tribe of Florida owns it. Top operators like Caesars, BetMGM, FanDuel, and DraftKings are expected to partner with the Seminole to launch in FL.