Responsible Gambling Guide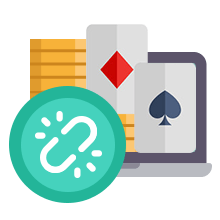 According to research by the National Council on Problem Gaming in the US, approximately 1 percent of American adults are defined at "pathological gamblers." On top of this, a further 2-3 percent of people have "less serious but still significant problems" according to a paper published by Harvard Medical School.
Across the US, this means around 15 million either suffer from or are at risk of developing gambling addiction problems during their lifetime. Compared to the 322 million people estimated to be living in the US, that figure doesn't seem that high. However, like any social vice, gambling addiction is a problem regardless of how small it may be.