Page
created
13 Apr, 2022

Authorized by
Keith Miller

Who is Keith Miller?
Keith C. Miller is the Ellis and Nelle Levitt Distinguished Professor of Law at Drake University in Des Moines, Iowa. Professor Miller teaches the course on Gaming Law, is co-author of two published books on gaming law (The Law of Gambling and Regulated Gambling & Sports Wagering in America: Policies, Economics, and Regulation), and is the Vice-Chair of the Gaming Law Committee for the Business Law Section of the ABA.
Connecticut Legal Sports Betting Overview
| CT Sports Betting Law Details | Status |
| --- | --- |
| 📆 Retail Sports Betting Launch Date: | September 30, 2021 |
| 📆 Online Sports Betting Launch Date: | October 19, 2021 |
| ✅ Licensed Sportsbooks: | DraftKings Sportsbook (Foxwoods), FanDuel Sportsbook Connecticut (Mohegan Sun), Sugarhouse Sportsbook (Connecticut Lottery) |
| 💵 Legal Wagering Options: | In-game betting, moneylines, parlays, point spreads, props, same game parlays, teasers, totals |
| 🔞 Legal Gambling Age in CT: | 21+ |
| 🏈 Sports to Bet On: | NFL, NBA, MLB, NHL, WNBA, MLS, eSports, minor league baseball, motorsports, golf, mixed martial arts, boxing, UK and European soccer, Olympics, and other international contests |
| 🏦 Permitted Banking Options: | Mastercard, Play+, Visa |
| ⚖️ Connecticut Gambling Regulator: | The Department of Consumer Protection (DCP) – Connecticut Gaming Division |
Connecticut Sports Betting Summary
Sports betting in Connecticut is now legal. Governor Ned Lamont signed compacts with two tribes - the Mashantucket Pequot Tribe and the Mohegan Tribe - under the Indian Gaming Regulatory Act on October 19, 2021. These allow the tribes to offer:
Retail sports betting on tribal lands

Online sports betting off tribal lands

Fantasy sports contests

Online casino gambling
While commercial casinos are still not allowed in the state, each of the compacted tribes have obtained a master wagering license to offer the above forms of betting. Each tribe can sign a deal with a single licensed operator. The Mashantucket Pequot Tribe will run Foxwoods Resort Casino in partnership with DraftKings Sportsbook, while the Mohegan Tribe will operate the Mohegan Sun Casino with FanDuel Sportsbook.
In addition to the tribes, the Connecticut Lottery may offer sports betting, including online sports betting with the partnering SugarHouse Sportsbook. Sports bets at designated lottery retail locations are also allowed.
Connecticut Online Sportsbooks Compared
The available Connecticut sportsbooks are widely considered three of the best across the entire country. DraftKings and FanDuel account for more than 60% of the market share for all US sports betting, while PlaySugarHouse is a renowned sportsbook under Rush Street Interactive gaming. Below we share the online betting experiences across each, highlighting which is best for different bettors.
Best Mobile App – DraftKings
DraftKings have the best mobile betting app in Connecticut, if not the world. Once you open the app, you're met with an incredible range of promotional offers, popular bets, and clean navigation to different sports and events. The interface is incredibly intuitive and given they don't offer a mobile site, all their focus goes into making the app as easy-to-use as possible. Live streaming is only available through the app, but only for selected events. The in-play betting feature named 'Flash Bet' allows for instant wagers that are paid throughout the game. This is now offered across most of the top sports, including basketball and soccer.
Claim your DraftKings Sportsbook promo code for Dec 2023.
Best Welcome Bonus – FanDuel
FanDuel offers the best welcome bonus for sports bettors in Connecticut with a risk-free bet up to $1,000. Winning bets are paid as cash, but if you lose your bet, your stake will be refunded as site credit. This beats SugarHouse's offer of 100% match on your first deposit up to $250 with one playthrough and DraftKing's 100% up to $2,000 with a 15x playthrough requirement.
Get your FanDuel Sportsbook promo code for Dec 2023.
Best for Competitive Odds – FanDuel
Despite all sportsbooks offering highly competitive odds, FanDuel just about leads the way for the best value across popular markets like moneyline, props, and futures. FanDuel also excels with brilliant daily boosts and parlay promotions, which set them ahead of DraftKings and SugarHouse.
Best for Market Coverage – FanDuel
The only real discrepancy between the best sportsbooks in Connecticut for market coverage falls with DraftKings. The popular sportsbook still doesn't offer horse racing, leaving FanDuel as the most comprehensive sportsbook for their range of betting options across different sports.
Best for Beginner Bettors – DraftKings
While SugarHouse has great information for researching games, including an excellent stats section, DraftKings is the best sportsbook for beginner bettors in Connecticut. With their excellent mobile app, DraftKings have really tailored their betting app for usability and new bettors with easy navigation and regular promotions. That said, if you are a new bettor who only cares about the best welcome bonus, check out FanDuel.
Best for Payout Speed – SugarHouse
Payout speeds for sportsbooks throughout the US are very similar, as it's often a key consideration for bettors. In Connecticut, all three sportsbooks highlight any online banking withdrawals will take between 3-5 days to land in your account. For Play+ withdrawals, FanDuel gives an estimate of up to 48 hours, DraftKings between 2-5 days, but SugarHouse commits to instant payments for paying out to a Play+ funding account.
Read More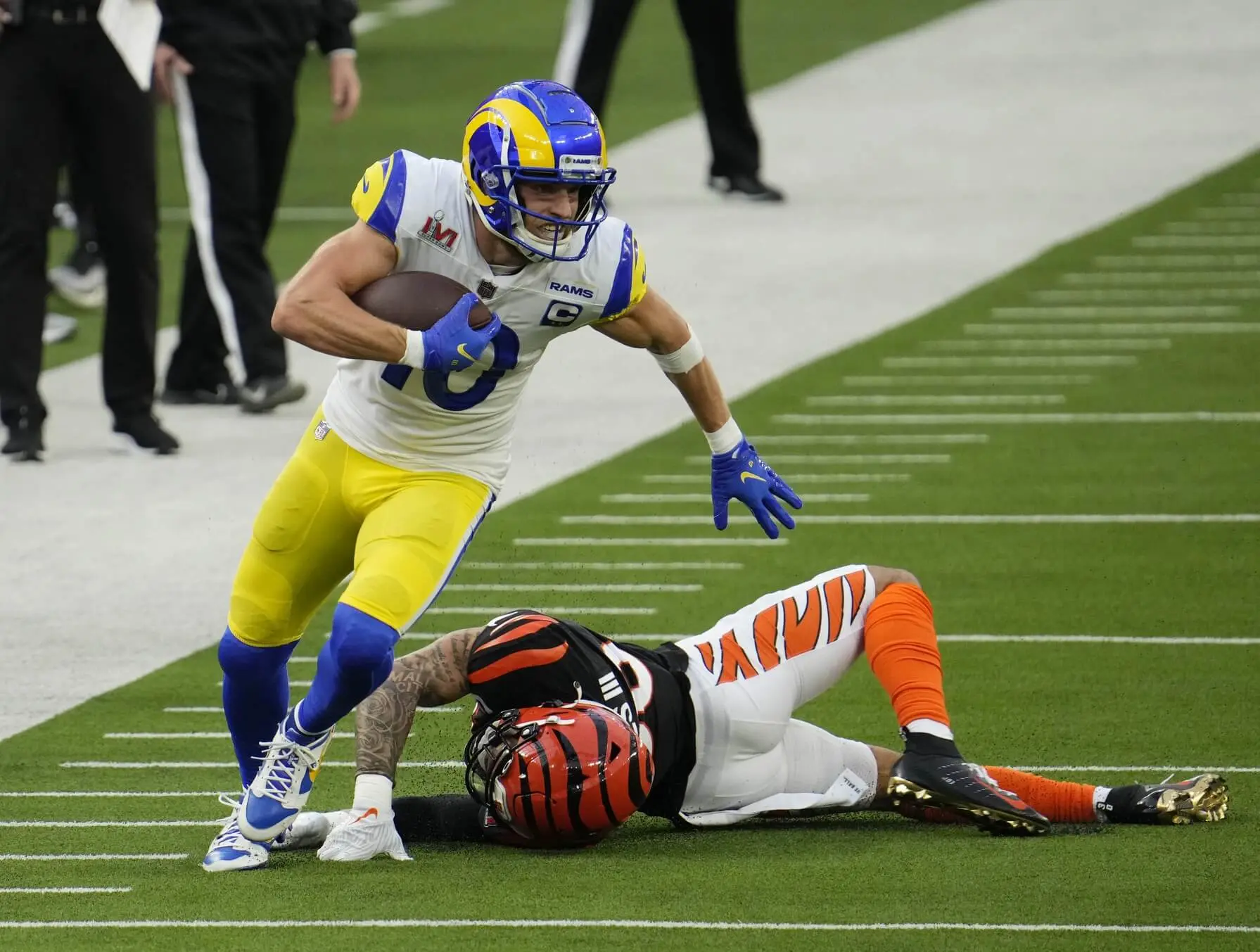 NFL Betting Guide
Access all our NFL content in one place, including live markets, schedules, tips, and scores.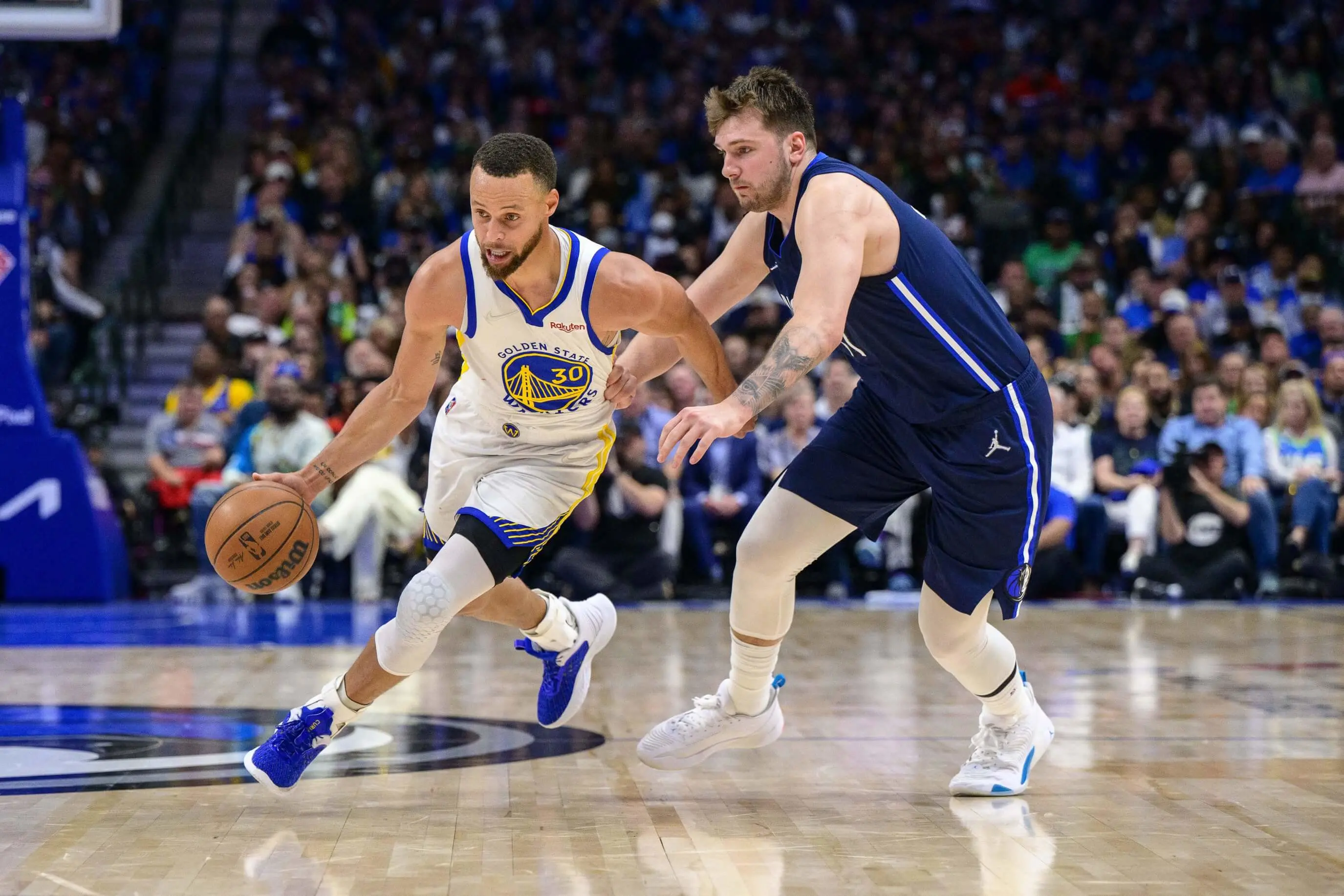 NBA Betting Guide
Find our favorite sportsbooks and pick up top NBA betting tips with our complete guide.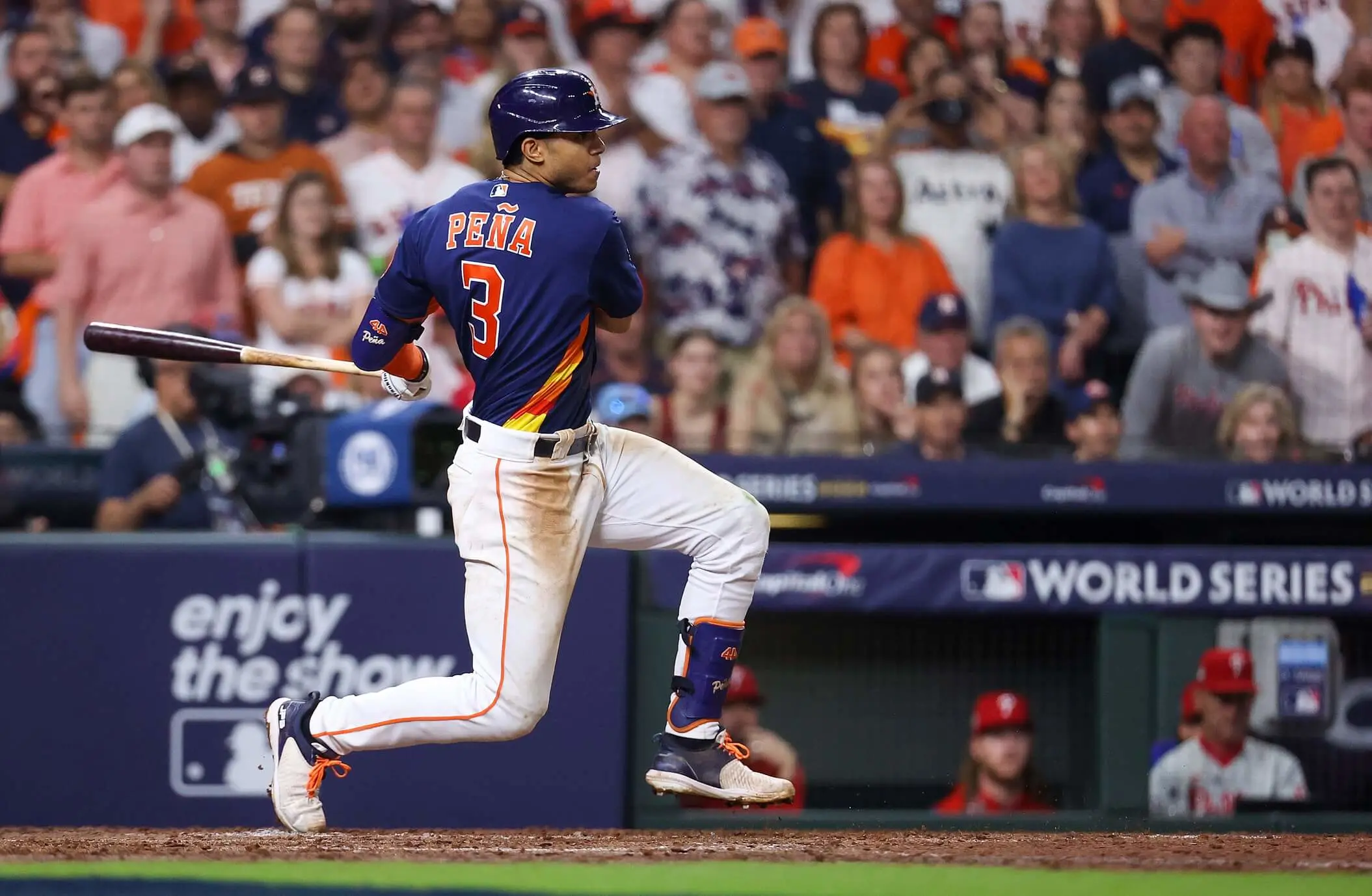 MLB Betting Guide
Everything you need to help you wager on the MLB, from odds and lines to prop bets and futures.
How Does Connecticut Compare to Other States?
Despite only three sportsbooks operating in the state, including FanDuel and DraftKings, the market coverage is still as strong as any other state. The state does have severe limitations regarding wagering on in-state college games. However, New Jersey has similar limitations for wagering on its state institutions, as does New York.
Competitive Odds & Prices
Across all the markets covered, we don't see any notable discrepancies in the odds listed, nor with the bonuses offered. Although there are only three sportsbooks for bettors to choose from, they all remain extremely competitive and betting lines tend to be industry-standard.
From late October 2021 to March 2022, sportsbooks in CT have realized $41,625,271 in gross gaming revenue, with a handle of nearly $495 million. However, sports wagering gross revenue in February 2022 declined 50% from January. Whether this is a blip or a product of New York state's sports wagering market taking a toll may be known later in 2022. The state of Connecticut received approximately $3,653,084 in taxes from sports betting as of March 2022.
Sportsbooks in all states are required to pay a federal excise tax of $0.25 on betting handle. The tax rate in Connecticut on sports betting (and fantasy sports) is 13.75% of gross gaming revenue (money bet, minus money paid out.) As a state entity, the Connecticut Lottery does not pay taxes on its sports betting revenue. The 13.75% tax rate on gross gaming revenue in Connecticut is quite favorable for the region, as New York's tax rate is 51%, Pennsylvania's is 36%, and New Jersey's is 14.25%
State law requires sportsbooks to withhold 6.99% on gambling winnings that could be reported for tax purposes; this applies regardless of residency. For bettors who are Connecticut residents, any gambling winnings are subject to Connecticut income tax, if their annual gross income exceeds the following:
$12,000 and the winner is filing separately

$13,000 and the winner is filing as single

$19,000 and the winner is filing as head of household

$24,000 and the winner is filing jointly or qualifying widow(er) with a dependent child
How to Place a Bet in Connecticut
Legal sports betting is still relatively new in Connecticut, so many CT residents are placing wagers for the first time. Read our step-by-step guide to discover how to bet in the Constitution State:
Choose from one of the three available sportsbooks in Connecticut – DraftKings Sportsbook (Foxwoods), FanDuel Sportsbook Connecticut (Mohegan Sun), and Sugarhouse Sportsbook (Connecticut Lottery).

Register an account by providing personal information, allowing the sportsbook to identify you as a real person. This typically includes supplying the last four digits of your Social Security number. In addition, you will create a username and a password for your account. You can also register on the sportsbook website sportsbook before downloading the app.

Once you are registered, your next step is to deposit wagering funds into your new account. Be sure to note the details of your welcome or sign-up bonus. You may be required to enter a code supplied by the sportsbook to receive your bonus. Also, in evaluating the bonus and promotion offers, carefully note what the wagering requirements are. For example, to receive a $100 bonus you may need to wager two times that amount. This means you are risking your own money.

Once you have selected your sportsbook, registered, funded your account, and determined how you can use your bonuses, you are ready to bet.
Banking Methods Available in Connecticut
In Connecticut, credit and debit cards are accepted by all sportsbooks. Much like with any region, bettors may attach one card to each account. PayPal and other eWallets are not permitted, but these are common initial restrictions when US states legalise gambling and sports betting and are subject to change. For specific queries on your deposit options, consult the information on the sportsbook's website or app.
Who is Not Eligible to Bet in CT?
Connecticut's eligibility requirements for sports betting are straightforward, but beyond the legal gambling age, many people aren't aware of many of the restrictions.
To bet on sports in Connecticut, you need to be at least 21 years old and be in the state when wagering; you do not need to be a resident of the state. Also, you're not permitted to place a bet for any other person, nor may a person wager if they are a participant in the state's self-exclusion program.
Other parts of Connecticut law specify situations where persons are limited or prohibited in placing sports wagers:
Athletes, coaches, and referees may not wager on any sporting event in which they are participants; this restriction also applies to e-Sports participants.

There are several restrictions relating to sports governing bodies. These are entities that establish the rules regarding sporting events and enforce codes of conduct. Professional sports leagues such as the NFL, and amateur sports organizations like the NCAA, are sports governing bodies. The following people are prohibited from betting on any sporting event overseen by the relevant governing body:


Athletes, coaches, and referees participating in a governing body's sporting event.

Sports governing body employees who have a position of authority sufficient to exert influence over event participants.

Employees of a member team of a sport's governing body who have authority sufficient to exert influence over participants.


Someone who owns, directly or indirectly, 5% or more of a member team of a sports governing body is prohibited from wagering on a sporting event in which that member team participates. Sportsbooks are required to make reasonable efforts to obtain information on ownership and those with positions of influence, including reference to reasonably available public information.

Officers, directors, owners, key employees or occupational employees of a master wagering licensee, a licensed online gaming operator, sports wagering retailer, online gaming service provider, or a family member residing in the same household as those listed above, are prohibited from betting on sporting events with that licensee, retailer, or operator.

Individuals that have voluntarily excluded themselves from gambling activities.
Latest Connecticut Sports Betting Updates
Current Sports Betting Status in Connecticut
Since launching online sports betting back in October 2021, Connecticut has had a strong start. Bettors can choose from three Connecticut sportsbooks: DraftKings (Foxwoods), FanDuel (Mohegan Sun), and PlaySugarHouse (Connecticut Lottery). With New York having legalized online sports wagering in January 2022, Connecticut handles may suffer in time, as New Yorkers no longer need to travel to Connecticut to wager on sports.
Timeline for Sports Betting in Connecticut
February 2022: Betting handle continued to grow in Connecticut despite the entry of New York into the online sports betting market. Total handle exceeded $158 million.

January 2022: The figures from December 2021 indicate a sports betting handle of $150 million in the state.

December 2021: The state announces that in November, the first full month where sports betting was offered in Connecticut, bettors wagered $128 million, and sportsbooks garnered $15.8 million in gross gaming revenue.

October 19, 2021: The soft launch has expired and the three online sportsbooks in Connecticut are fully operational.

October 12, 2021: Online sportsbooks in the state enter their "soft launch" period.

October 5, 2021: The October 7 launch date is postponed due to delays by the federal government in publishing documents in the Federal Register relating to the amended tribal compacts.

September 30, 2021: Retail sports wagering launches in Connecticut.

September 2021: The state Department of Consumer Protection announces a launch date of October 7 for retail and online sports betting.

September 2021: The Secretary of the Interior approves the amended gaming compacts entered by the state and the two tribes. This includes allowing the tribes to offer sports betting. The Connecticut Lottery announces its association with Rush Street Interactive (RSI), operating as PlaySugarHouse, and the Mohegan Tribe confirms its partnership with FanDuel Sportsbook. The Mashantucket Pequot Tribe had previously indicated its association with DraftKings Sportsbook.

May 2021: Gov. Lamont signs a bill, HB 6451 (Public Act 21-23), that expands gambling in the state, including allowing sports betting to be offered by the two Indian Tribes and the Connecticut Lottery. The new law also allows the tribes to offer online casino gambling in Connecticut. As it relates to the tribes, the law allows the Governor to submit amended compacts with the tribes to the Department of Interior. The Secretary of Interior must approve the amended compacts, or they are not valid.

March 2021: Sports betting in the state was "one-tenth of [the] one-inch line" away according to Gov. Lamont. The state entered an agreement with the Mohegan Tribe that would include sports betting and was in the final stage of negotiations with the Mashantucket Pequot Tribe.

2020: Two legislative proposals to allow sports betting faltered. One bill, HB 5168, would have allowed off-track betting parlors to offer sports wagering. The other, SB 212, created "entertainment zones" where sports betting could be offered. Tribes opposed the bills and warned they would sue the state if any other entity were allowed to offer sports wagering, as that would violate the compacts giving the tribes exclusivity over casino gambling.

2019: An initial proposal (HB 7311) to authorize sports betting in Connecticut is unsuccessful. The legislation gets bogged down by disputes regarding who could offer sports betting and whether Indian tribes should retain their exclusivity over casino gambling.

2018: The door is open for states to allow regulated sports betting as the Supreme Court invalidates PASPA. 138 S. Ct. 1461 (2018). This prompted legislators, with the encouragement of Gov. Lamont, to pass a law readying Connecticut to authorize sports betting.

2017: Like several other states, Connecticut passed a law putting it in position to establish sports betting in the state if the Supreme Court strikes down the federal law (PASPA) that restricts sports betting to Nevada (Public Act 17-209). The law directed the Commissioner of Consumer Protection to adopt regulations to regulate sports betting "to the extent permitted by state and federal law."
Future of Connecticut Sports Betting
One constant in the Connecticut gambling arena has been the role of the Mohegan Tribe and Mashantucket Pequot Tribe. They first entered compacts with the state in the 1990s under the Indian Gaming Regulatory Act. In exchange for the tribes having exclusivity over casino-style gaming (now including sports betting), they pay the state a portion of their gaming revenue. The tribal monopoly complicated the adoption of sports betting as well as other forms of online gambling.
Commercial gaming companies will likely continue efforts to enter the Connecticut online gambling markets, including sports betting. This would require Connecticut law to be changed, and the tribes would strongly oppose any proposal that would dilute their exclusivity. The tribes did agree to the Connecticut Lottery's involvement with sports betting, but this agreement would not extend to any commercial gaming company. For the foreseeable future, sports betting will likely remain, apart from the state lottery, the exclusive province of the tribes.
Read More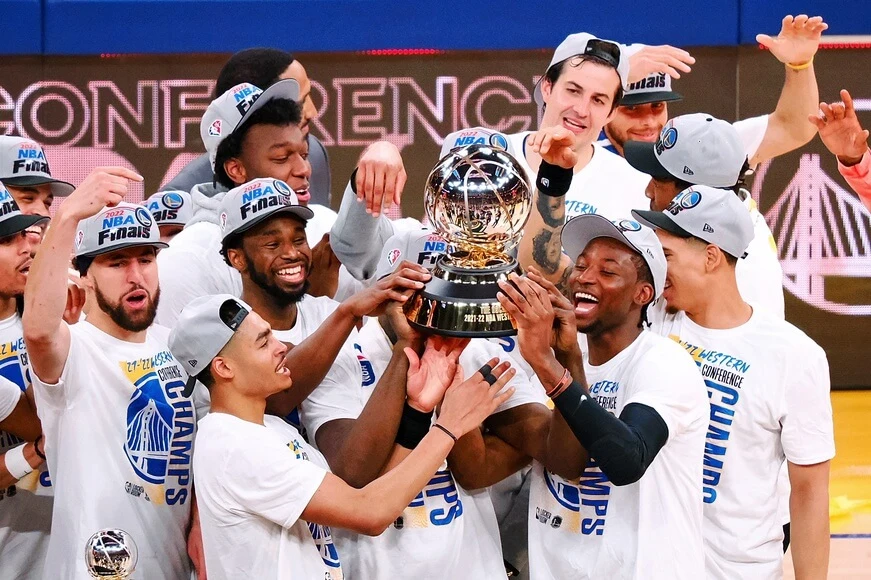 Online Sportsbooks
Check out our top-rated online sportsbooks, with the best promotions and biggest bonuses.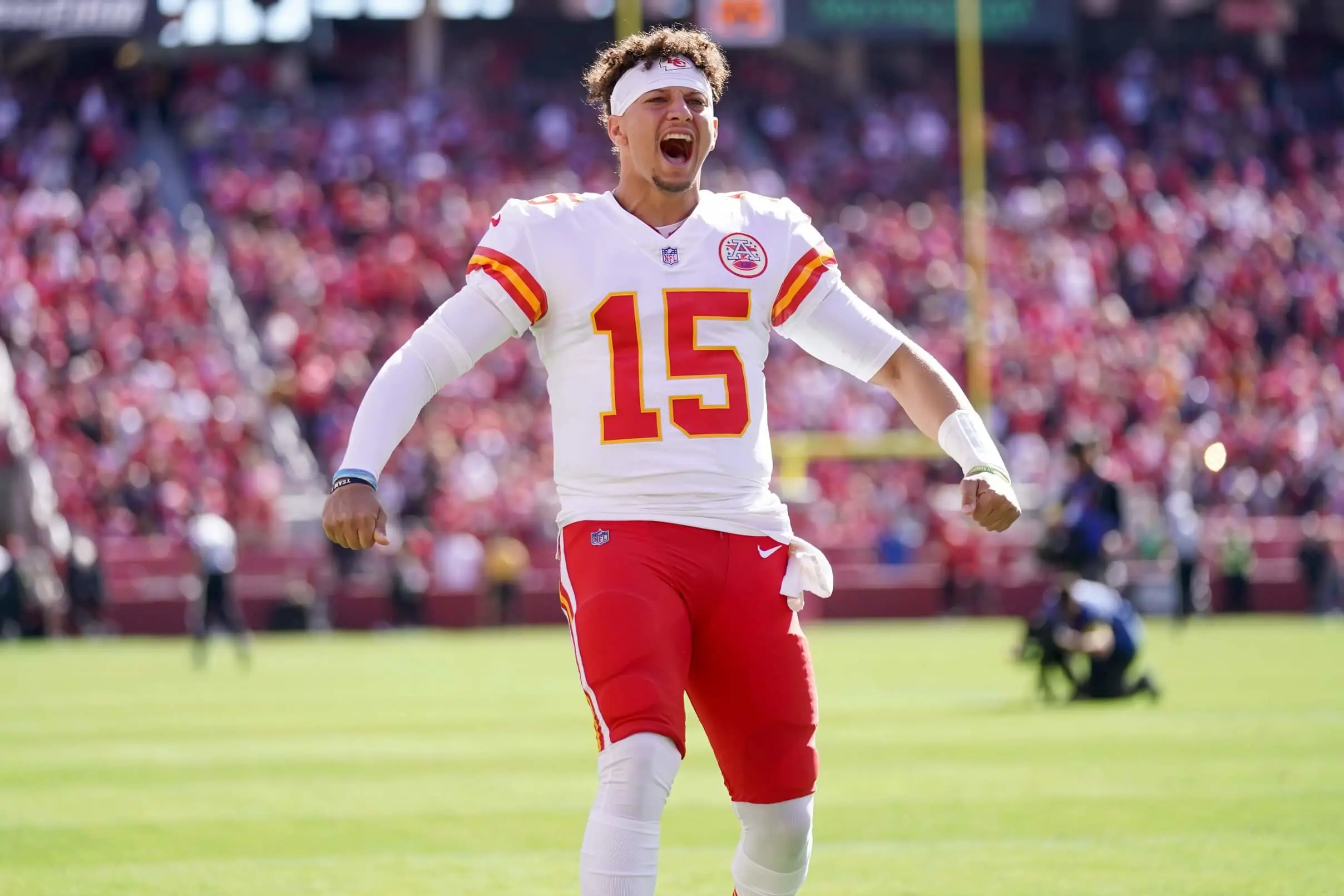 Odds Calculator
Simply enter your stakes and odds, and our tool will calculate your potential profit for you.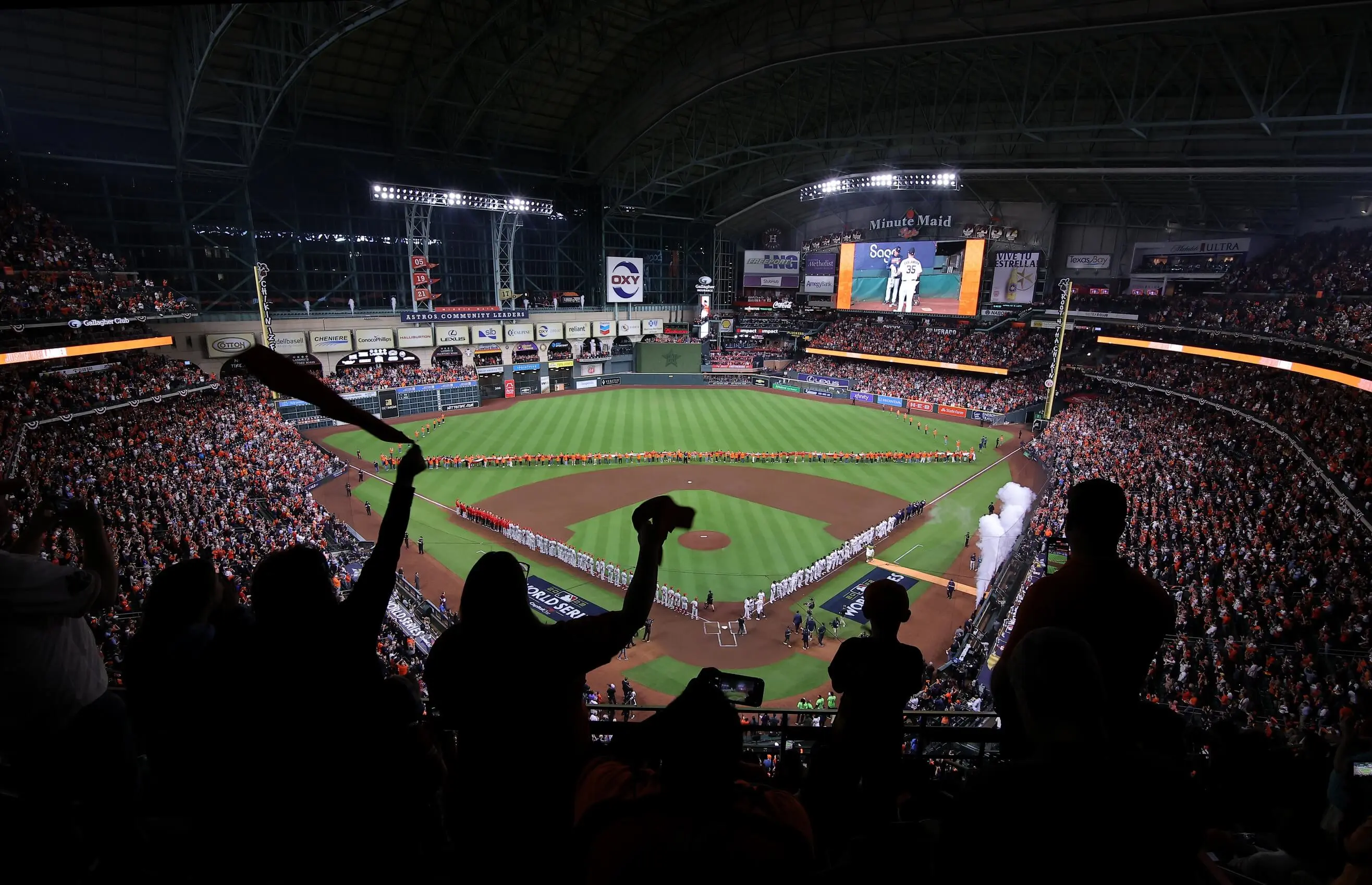 Betting Lines
Get up to speed with our guide on how to use betting lines across all major league sports.
Connecticut Sports Betting Locations
Sports betting is available at two land-based casinos in Connecticut.
Mohegan Sun Casino
Address: 1 Mohegan Sun Boulevard, Uncasville, CT 06382

Website: https://mohegansun.com/

Phone Number: (888) 226-7711

Operator: Mohegan Tribe
Mohegan Sun is a partner with FanDuel Sportsbook. In 2019 Mohegan Sun entered an agreement with Kambi to operate its retail and online sports betting operations. This agreement was amended in 2021 to allow Mohegan Sun to partner with FanDuel Sportsbook to take over those functions. The casino's state-of-the-art sportsbooks features 39 kiosks to bet at, as well as a 140-foot video wall playing live sports daily. Aside from the betting, bettors can dine at the Bow & Arrow Sports Bar, which includes six betting kiosks and additional screens behind the bar.
Foxwoods Resort & Casino
Address: 350 Trolley Line Boulevard, Mashantucket, CT 06338

Website: https://www.foxwoods.com/

Phone Number: (860) 312-3000

Operator: Mashantucket Pequot Tribal Nation
Foxwoods is a partner with DraftKings Sportsbook. This partnership was announced in 2020 before the state legalized sports betting. Sports betting at Foxwoods & DraftKings Sportsbook is spread over two stories, totaling at 12,000 square feet. The big screens and 16 betting stations make it a fantastic spot for watching and betting on sport's biggest events. Several VIP lounges are available, with 225 seats available in the main hall.
Connecticut Lottery Locations
Under the latest legislation, the Connecticut Lottery can operate retail sports wagering at no more than fifteen facilities within the state; no facility is allowed within twenty-five miles of either tribe's reservation.
The state lottery could also sign a deal with one sportsbook to offer online sports wagering, but that operator could not carry the name of a brand which operated a physical casino in any jurisdiction. This would rule out a brand like Caesars.
The state lottery sought bids for the skin (online gaming operator) it could issue. Five companies submitted bids, and in August 2021, the state lottery announced it had accepted the bid of Rush Street Interactive (RSI), using the skin of PlaySugarHouse Sportsbook. In the future, the Connecticut Lottery Corporation may operate up to fifteen retail sports wagering locations and has partnered with Sportech to offer sports betting at 10 of their existing off-track betting sites.
| Location | Address | Phone Number | Operator |
| --- | --- | --- | --- |
| Bobby V's (Stamford) | 268 Atlantic Street, Stamford, CT 06901 | (203) 883-4320 | Sportech PLC |
| Bobby V's (Windsor Locks) | 11 Schoephoester Roadd, Windsor Locks, CT 06096 | (860) 627-5808 | Sportech PLC |
| Winners (Hartford) | 121 Brainard Road, Hartford, CT 06114 | (860) 293-1419 | Sportech PLC |
| Winners (Manchester) | 103 Tolland Turnpike, Manchester, CT 06042 | (860) 533-1995 | Sportech PLC |
| Winners (Milford) | 89 Roses Mill Road, Milford, CT 06460 | (203) 283-4565 | Sportech PLC |
| Winners (New Britain) | 160 E. Main Street, New Britain, CT 06051 | (860) 229-5206 | Sportech PLC |
| Winners (Norwalk) | 24 Burnell Boulevard, Norwalk, CT 06800 | (203) 846-3123 | Sportech PLC |
| Winners (Sports Haven) | 600 Long Wharf Drive, New Haven, CT 06511 | (203) 946-3201 | Sportech PLC |
| Winners (Torrington) | 141 Water Street, Torrington, CT 06790 | (860) 482-7891 | Sportech PLC |
| Winners (Waterbury) | 155 Thomaston Avenue, Waterbury, CT 06710 | (203) 753-7334 | Sportech PLC |
Off-Track Betting Locations
| Location | Address | Phone Number |
| --- | --- | --- |
| Winners (Bradley) | 11 Schoephoester Road, Windsor Locks, CT 06096 | (860) 627-5808 |
| Winners (Hartford) | 121 Brainard Road, Hartford, CT 06114 | (860) 293-1419 |
| Winners (Manchester) | 103 Tolland Turnpike, Manchester, CT 06042 | (860) 533-1995 |
| Winners (Milford) | 89 Roses Mill Road, Milford, CT 06460 | (203) 283-4565 |
| Winners (New Britain) | 160 E. Main Street, New Britain, CT 06051 | (860) 229-5206 |
| Winners (Norwalk) | 24 Burnell Boulevard, Norwalk, CT 06800 | (203) 846-3123 |
| Winners (Sports Haven) | 600 Long Wharf Drive, New Haven, CT 06511 | (203) 946-3201 |
| Winners (Stamford) | 268 Atlantic Street, Stamford, CT 06901 | (203) 883-4320 |
| Winners (Torrington) | 141 Water Street, Torrington, CT 06790 | (860) 482-7891 |
| Winners (Waterbury) | 155 Thomaston Avenue, Waterbury, CT 06710 | (203) 753-7334 |
Teams to Bet on in Connecticut
The only major league sports team in Connecticut is The Connecticut Sun, a member of the WNBA. The Hartford Wolf Pack and Bridgeport Islanders both play in the American Hockey League (AHL), the primary developmental league for the NHL. In soccer, The Hartford Athletic play in the United Soccer League, a minor soccer league in the US.
Several professional teams in the region are popular with Connecticut bettors. These include New England teams such as the Boston Red Sox, Boston Bruins, Boston Celtics, and New England Patriots. Also, Connecticut's proximity to New York creates betting interest in teams such as the New York Giants, New York Jets, Buffalo Bills, New York Knicks, Brooklyn Nets, New York Rangers, and New York Islanders.
| Massachusetts | New York |
| --- | --- |
| New England Patriots (NFL) | Buffalo Bills (NFL) |
| Boston Celtics (NBA) | New York Giants (NFL) |
| Boston Red Sox (MLB) | New York Jets (NFL) |
| Boston Bruins (NHL) | Brooklyn Nets (NBA) |
| | New York Knicks (NBA) |
| | New York Mets (MLB) |
| | New York Yankees (MLB) |
| | Buffalo Sabres (NHL) |
| | New York Islanders (NHL) |
| | New York Rangers (NHL) |
Connecticut bettors may wager on college contests, except for those where one of the participants is a Connecticut intercollegiate team. If the Connecticut team is participating in a tournament where four or more intercollegiate teams are involved, wagers are permitted. However, these bets are limited to those based on the outcome of all the tournament games. Naturally, these limitations reduce the market for betting on college sports in Connecticut.

The WNBA Connecticut Sun are the only professional sports team in CT [Wendell Cruz – USA TODAY Sport]
The Connecticut Sun have competed in the WNBA since the 2003 season. Before that, the team was in Orlando Florida, and called the Orlando Miracle. Financial problems led to the move to Connecticut. The Mohegan Indian Tribe purchased the team, and the team plays in the Mohegan Sun Arena.
Connecticut Responsible Gaming Resources
Connecticut sports betting laws also demand the inclusion of a voluntary self-exclusion process to allow people to exclude themselves from opening an account, placing wagers through an account, or limiting the amount they may spend.
Also, sportsbook operators must include information, telephone numbers, and links regarding problem gambling resources on their mobile applications. This includes information on the self-exclusion program, as well as:
A clear display of the amount of time an individual has spent on the operator's website or mobile application.

A means to initiate a break in play to discourage excessive play.

A clear display of the amount of money available in the individual's account.
A related form of consumer protection forbids advertisements of online and retail sports wagering and online casino gaming from depicting someone younger than 21 years old. This is unless they are a professional or collegiate athlete who, if permitted by law, can profit from the use of their name. More obviously, adverts are not allowed to exclusively target people younger than 21 years old.
Who Oversees Sports Betting in Connecticut?
There are several layers of regulation of sports betting in Connecticut. Both the Mohegan Tribe and the Mashantucket Pequot have established tribal gaming councils to oversee all gaming operations on their reservations and to ensure regulatory integrity. Tribal officials have the responsibility of ensuring that all regulations are strictly followed and enforced. The tribal gaming councils also interact with the Connecticut Division of Special Revenue to ensure the proper licensing of all employees and to approve new games and policy changes. Tribes must receive the approval of the Chair of the National Indian Gaming Commission for any management contract it enters, as per the Indian Gaming Regulatory Act.
The Connecticut Department of Consumer Protection's Gaming Division regulates sports betting in the state. Also, as it has its own sports betting products, the Connecticut Lottery oversees some parts of sports betting in the state.
FAQs
Is betting legal in Connecticut?
Yes. Casino gambling is available only at properties owned by the Mohegan Sun and Foxwoods Casinos. Those tribes, along with the state lottery, control sports betting in the state. The Connecticut Lottery offers a full array of lottery games at retail locations and online.
How old do you have to be to bet in Connecticut?
You must be 21 to wager on sports or casino games, and 18 to play fantasy sports, purchase lottery products, and play keno.
When did sports betting launch in Connecticut?
Connecticut launched its online sports betting products on October 19, 2021, after a week-long successful soft launch. Retail launch was on September 30, 2021.
What sportsbooks are legal in Connecticut?
There are three legal sports betting operations in Connecticut, two of which are affiliated with Indian tribes. DraftKings Sportsbook is affiliated with Foxwoods Casino Resort, and FanDuel is partnered with Mohegan Sun. The Connecticut Lottery's online sportsbook is operated by SugarHouse, part of Rush Street Interactive.
Are sportsbooks in Connecticut safe?
Yes. It's in the interests of the gaming operators to make retail sports betting locations safe. Online sports betting is so extensively regulated that operators would not be able, even if they were inclined, to defraud a player.
Do I have to pay taxes on betting winnings in Connecticut?
Yes. Gambling winnings are taxable as income by the federal government and the state. Gambling losses may be deductible dependent on a bettor's winnings.
Can you play DraftKings in Connecticut?
Yes, you can play DraftKings in Connecticut. They are partnered with Foxwoods Casino. See our DraftKings promo code for Dec 2023.
Which sportsbooks will be available in the future?
Any expansion of the sports betting industry in Connecticut will be the result of intense political dealings. The Indian tribes in Connecticut do not want to lose their monopoly over casino gambling or sports betting and they have stated they will discontinue payments to the state if the law is changed. Any commercial gambling company will have significant challenges entering the Connecticut market without approval from the tribes.