Page
created
08 Jun, 2023
Reviewed by
Chris Cochran
Who is Chris Cochran?
Chris Cochran is a sports betting expert who has spent years learning how sportsbooks work and how to beat the markets. In addition to his own personal success with betting, Chris now also spends his time producing educational content for his followers across YouTube and Twitter. As a huge NBA, NFL and MLB fan, Chris enjoys the entertainment sports betting can bring, but also understands the hard work required to develop his knowledge and keep up with the markets in order to turn a consistent profit.
FanDuel Sportsbook Massachusetts: Our Verdict
Overall Rating: 9.3
FanDuel Sportsbook is an excellent platform for new and experienced sports bettors. The company even advertises itself as the self-proclaimed "No. 1 Sportsbook in the United States" because of the enhanced experience of its customer base.
Users all throughout the U.S. enjoy the sportsbook for a variety of reasons. First, there's the amazingly simple yet highly innovative layout that it one of the most easy to use sports betting apps available in Massachusetts. Next, users can always find access to all sports betting markets available whether looking for a major sports betting league such as the NBA or a niche league like the Chinese Basketball Association (CBA).
The variety of available bet types also elevates FanDuel Sportsbook from other MA sports betting sites. Users in Massachusetts will find FanDuel Sportsbook offers live betting, same game parlays, future markets, and many more that other competitors are still working to include.
Pros ✅
Exponential variety of betting markets

Rapid payout returns

Intuitive and easily navigated layout
Cons ❌
Juiced odds

Lack of loyalty rewards program
Read More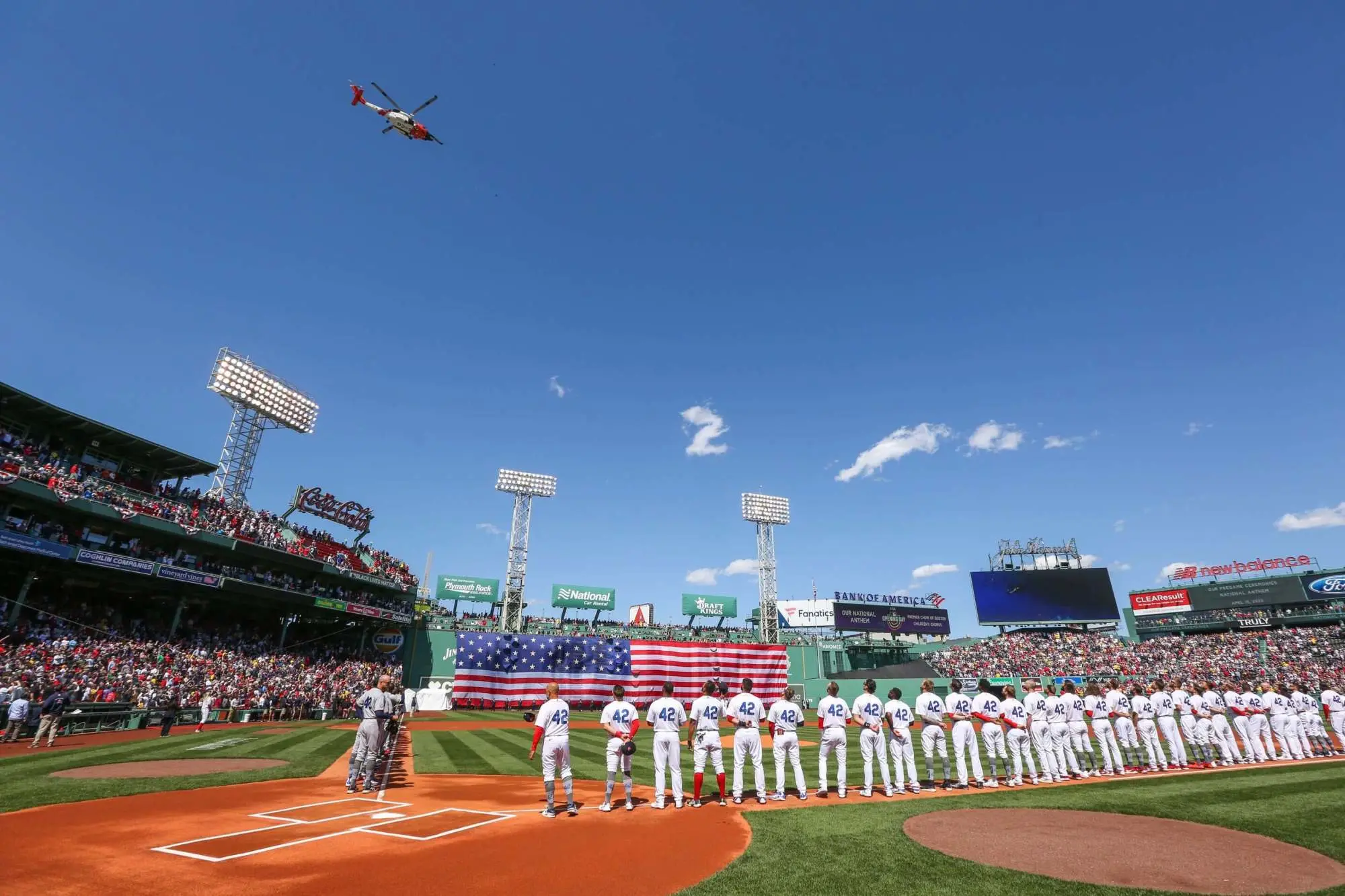 MA Sports Betting
Learn everything you need to know about sports betting in Massachusetts.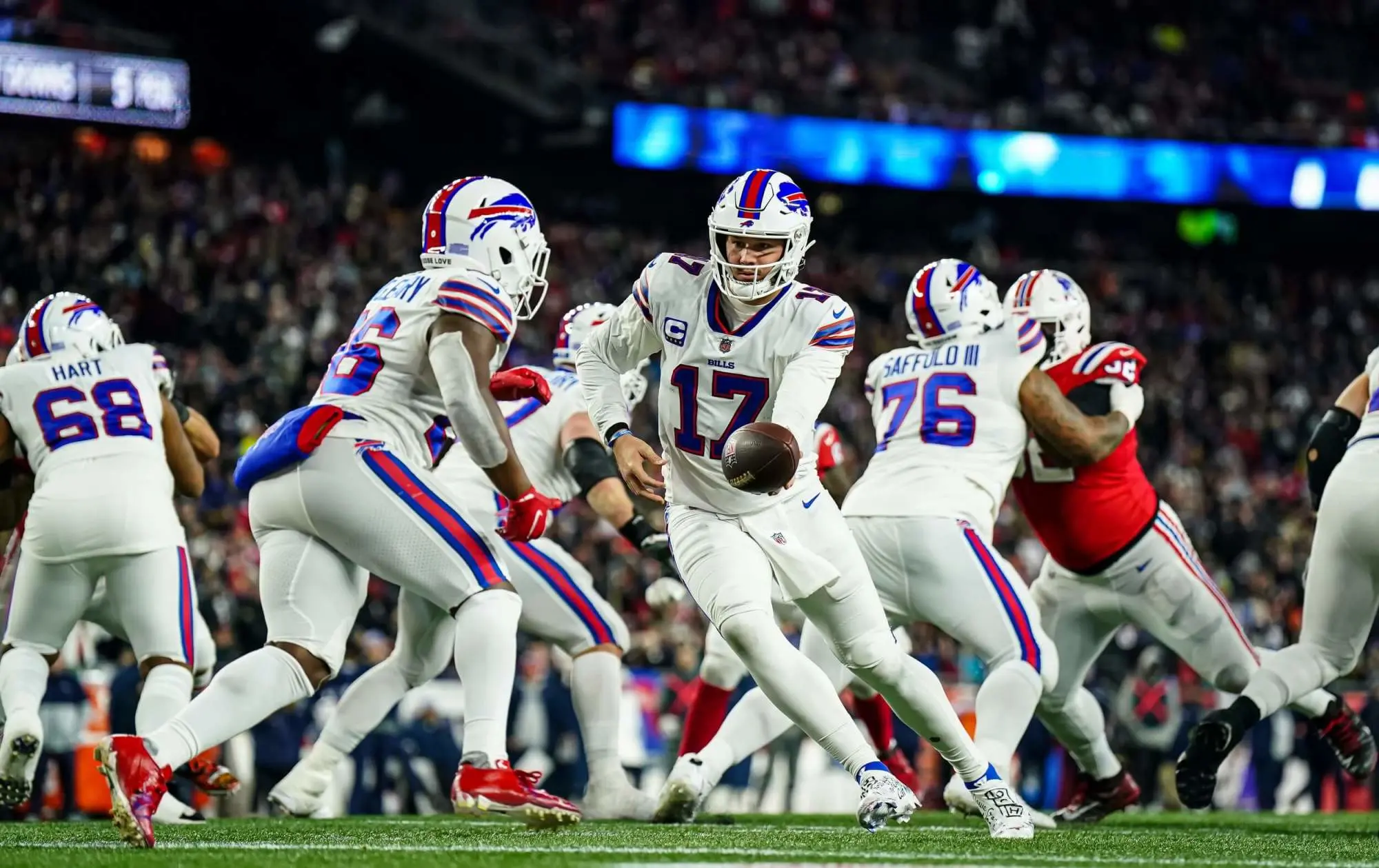 MA Promo Codes
Check out all the latest promotions and bonuses available in Massachusetts.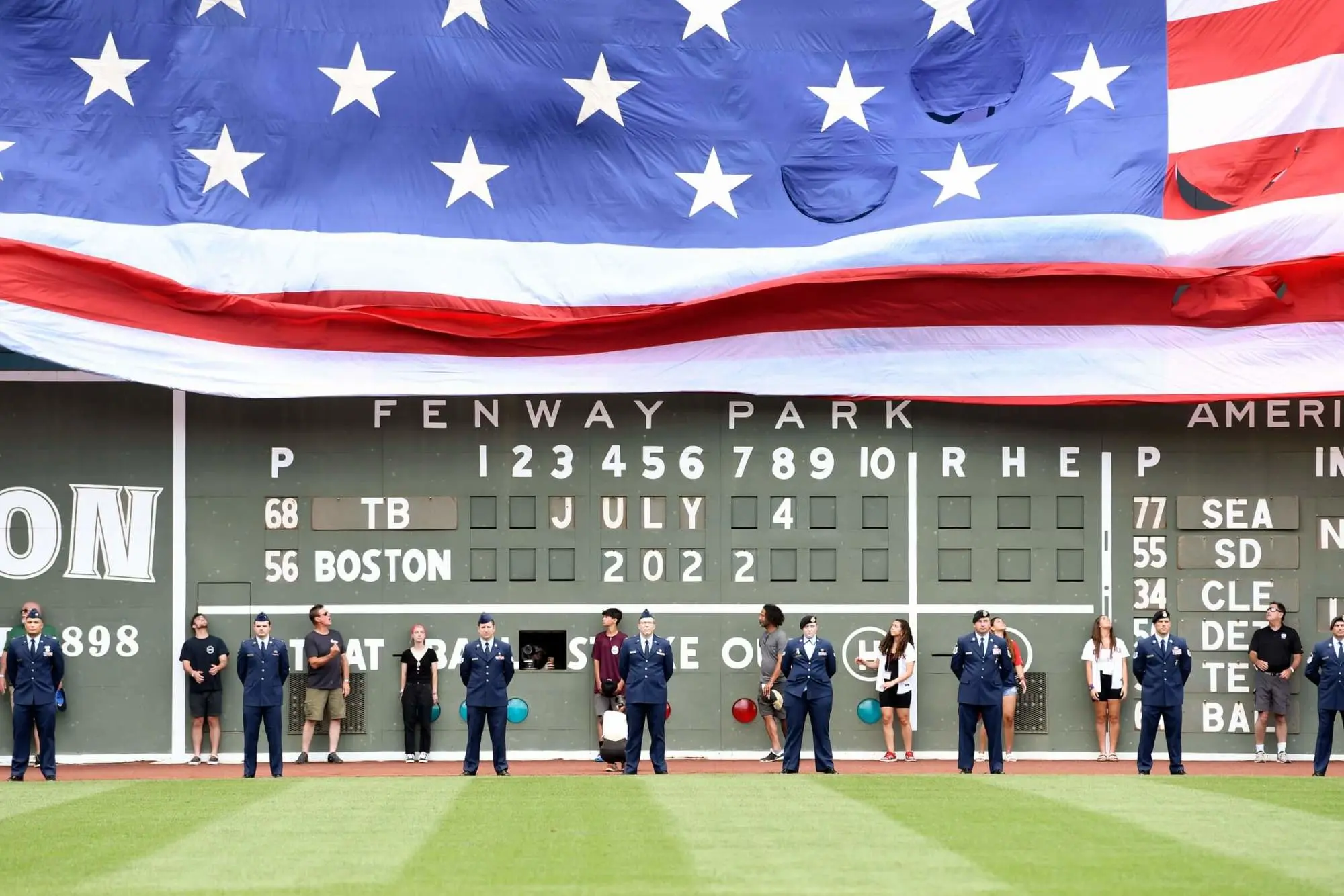 MA Gambling Taxes
Get up to speed on which gambling taxes apply in Massachusetts.
FanDuel Sportsbook Massachusetts Key Features
FanDuel Sportsbook offers a variety of really nice key features that help it to stand out among its competitors in the sports betting market. In comparison with other industry leading sportsbooks, new users will quickly find key aspects that allow FanDuel Sportsbook to separate itself from the rest of the pack, including:
FanDuel Same Game Parlay +
The FanDuel Same Game Parlay + feature is one of the more innovative ways to bet on sports. It allows users to combine multiple bets from different games and sporting events. For example, during the overlap of NBA and NFL season, users in Massachusetts can combine their favorite pick from their beloved Patriots game with their top look from the Boston Celtics game. This relatively new way of betting has undoubtedly enhanced the user's overall experience, and some of the top sportsbooks in the world are still working to add this feature that FanDuel has optimized.
Sleek Interface & Accessibility
Besides its popularity for live betting, the Same Game Parlay + feature and the ton of markets across all major and niche sports, FanDuel Sportsbook has won praise for the amazing sports betting experience it provides to users. The sportsbook advertises and prides itself on making your sports betting experience the best of any on the market. To do so, FanDuel Sportsbook offers an extremely clean interface that's easy to navigate and find all your favorite leagues, teams and markets to wager on. FanDuel's layout is arguably the best of any on the market and provides a clutter-free interface that keeps users coming back.
| FanDuel Sportsbook Info | FanDuel Sportsbook Details |
| --- | --- |
| 🔟 Sportsbook Rating: | 9.3 |
| 💵 Minimum Deposit: | $10 |
| 🗓 Payout Speed: | Within 2hrs (debit card) or within 2-5 working days |
| 📱 Mobile App: | Yes |
| 🏈 In-Play Betting: | Yes |
| 💻 Live Streaming: | Yes |
Registration & How to Sign Up to FanDuel Sportsbook in Massachusetts
Rating: 10
New users can expect a straight-forward process when signing up for FanDuel Sportsbook in Massachusetts. Sign-up can be done via the FanDuel website or through the online app on your mobile phone. Registration can typically be completed within 5 minutes or less and requires personal information to confirm your identity before choosing your username and password.
If you're new to FanDuel, follow the simple instructions for creating an account and claiming the offer below:
The FanDuel Sportsbook mobile app is available for both Apple and Android devices. Download the app from the Apple App Store or the Google Play Store respectively.

Once you've download the app (or visited the desktop site), find the 'Promotion' page, and click 'Join Now' on any suitable promotional offer.

After you confirm the US state you're in (mobile users are required to turn on geolocation services) you'll need to complete the multi-step registration process. This involves submitting a username, email, password, FanDuel promo code (if you have one), and the last four digits of your Social Security number. You may also need to complete a few more security questions to get you set up.
FanDuel Sportsbook Massachusetts Bonuses & Promos
Rating: 6
FanDuel Sportsbook is well known for offering bonuses and promotions to its customers across the US, and Massachusetts bettors are no different now the operator has launched in the Bay State.
FanDuel Sportsbook Welcome Bonus
Like any online sportsbook, FanDuel will reward new customers who register an account, deposit and place a wager. These welcome promotions are usually in the form of a deposit match, money back as site credit if your first bet is unsuccessful or simply bonus bets on sign-up. Remember to read the terms and conditions of each promotion, as these will outline wagering requirements and any expiry date attached to the funds. A minimum deposit amount is sometimes required to trigger these welcome bonuses and typically these bonus funds are neither redeemable nor withdrawable for cash. They will likely expire after a certain time period.
Keep up to date with the latest FanDuel Sportsbook promo code for Massachusetts.
Read More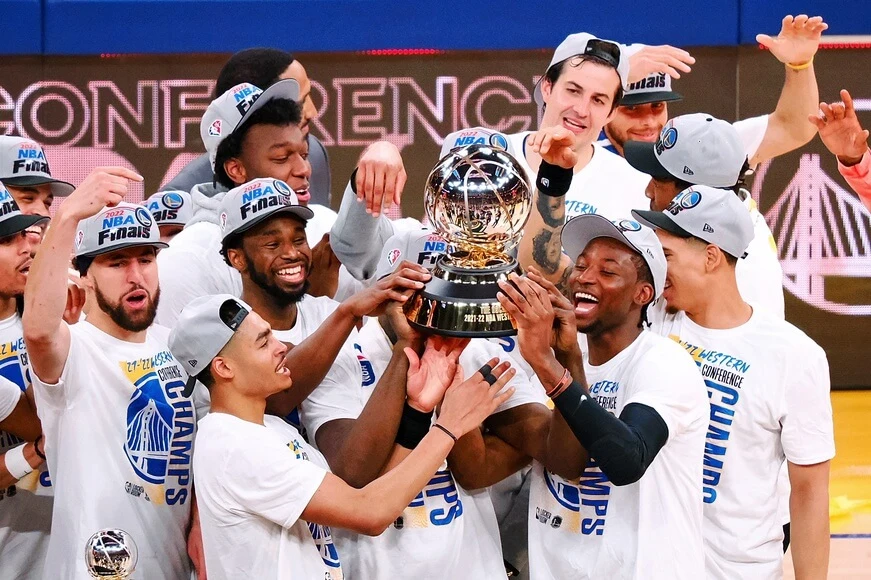 Online Sportsbooks
Check out our top-rated online sportsbooks, with the best promotions and biggest bonuses.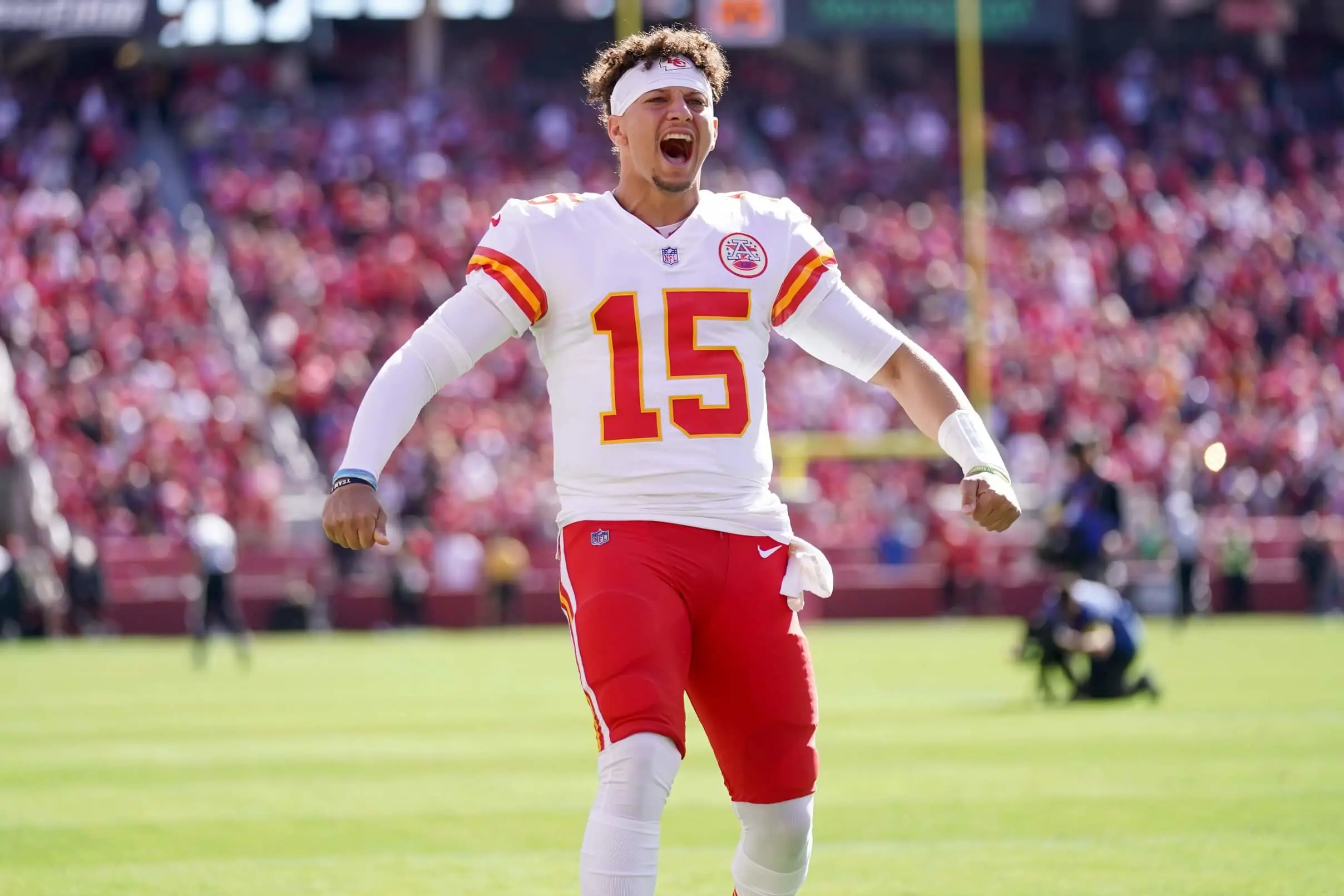 Odds Calculator
Simply enter your stakes and odds, and our tool will calculate your potential profit for you.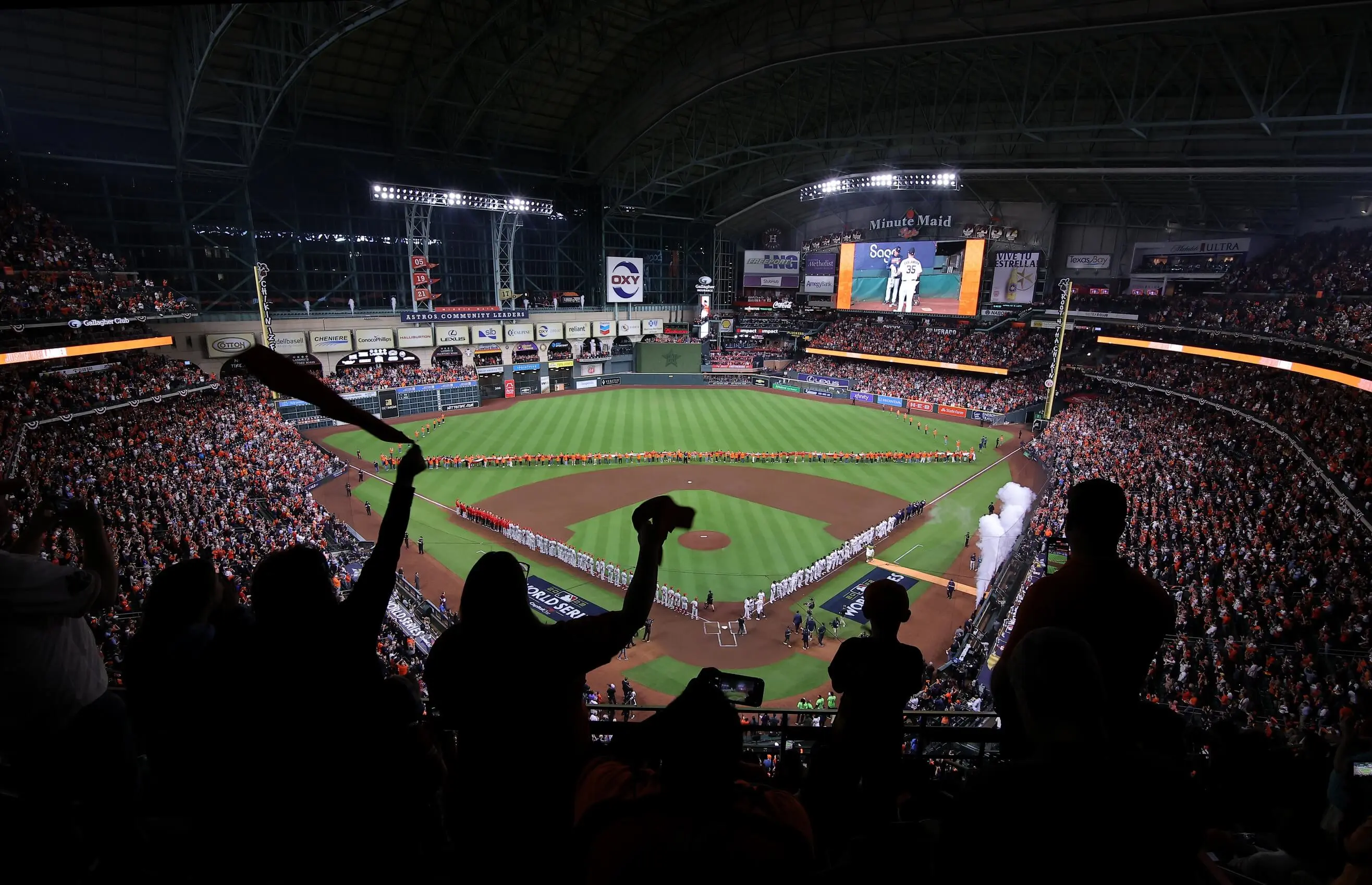 Betting Lines
Get up to speed with our guide on how to use betting lines across all major league sports.
Deposits & Withdrawals in Massachusetts
Rating: 10
FanDuel Massachusetts Payout Speed
FanDuel Sportsbook offers a large variety of deposit options. Using a credit/debit card, online banking by Trustify, Venmo, PayPal, wire transfer and PayNearMe are just a few of the ways to upload funds to your bankroll. Payout speeds vary depending on preferred methods. However, there are a few withdrawal methods that make getting your money a simple and rapid process.
| Option | Minimum Deposit | Maximum Deposit | Process Time |
| --- | --- | --- | --- |
| Bank Transfer: | $5 | $25,000 | As little as 2 hours |
| Credit Card: | $5 | $25,000 | As little as 2 hours |
| PayPal: | $5 | $25,000 | As little as 2 hours |
| eCheck | $5 | $25,000 | Typically within 14 business days |
FanDuel Sportsbook Massachusetts Withdrawal Methods
One thing users always want to know is how fast they can withdraw their winnings. FanDuel makes it a seamless process to transfer earnings from your bankroll to your bank account or any preferred alternative withdrawal method of your choice. Withdrawals via debit card are by far my favorite and for very good reason. Typical payout is advertised as less 48 hours but I've had funds received within 2 hours after request. This is ideal for all sports bettors and one the top reasons FanDuel Sportsbook customers continue to utilize their platform to wager on sports.


| Option | Minimum Deposit | Maximum Deposit | Process Time |
| --- | --- | --- | --- |
| Bank Transfer: | $25.00 | $100,000 | Up to 48 hours |
| Credit Card: | $25.00 | $10,000 | Within 3-5 business days |
| eCheck: | $25.00 | $60,000 | Up to 48 hours |
| PayPal: | $25.00 | $10,000 | Within 7-10 business days |
FanDuel Sportsbook Massachusetts App Review
Rating: 10
There's a lot to like for those who plan to use FanDuel Sportsbook in Massachusetts – particularly when it comes to the operator's app. MA customers have access to all of the perks that users in other states have when betting via the app on mobile, although they are restricted from betting on in-state college sports – which is typical practice in the majority of states within the US.
Significantly, bettors who decide to use the impressive FanDuel Sportsbook app will enjoy a streamlined, user-friendly interface for you to manage your wagers. The app allows you to access markets on top sports leagues – from basketball leagues such as the NBA and NCAAB to more niche competitions like Euroleague, The Liga ACB league as well as the Chinese Basketball Association (CBA) – all on the go and with ease.
Downloading the FanDuel Sportsbook app via the Apple Store for iOS users or the Android Marketplace for Android users allows customers access to FanDuel Sportsbook instantly from their mobile device, with minimal loading times and optimized displays. The app will also remember your login details, suggest favorite markets and customize your promotions based on past wagers. Using it is a no-brainer.
FanDuel Sportsbook Massachusetts Betting Coverage
Rating: 10
FanDuel Sportsbook has been an industry leader when comparing available betting markets and bet types for quite some time, and users in Massachusetts can expect the same.
FanDuel Sportsbook has a wide variety of sports betting leagues and markets available to its users. All major leagues will always be available to wager such as the NBA, NFL, MLB, NHL, but one of the separating factors that puts FanDuel Sportsbooks among the other elite sportsbooks in the industry is their ability to provide markets for niche sports not accommodated elsewhere. Secondary professional leagues are easily identifiable via the FanDuel Sportsbook app for your betting pleasures.
Bet Types (Props, Futures)
Another key component helping FanDuel Sportsbook differentiate itself from its competitors is how many different ways users are able to bet on their chosen players and teams. FanDuel Sportsbook offers users the ability to bet on player props such as points, rebounds, and assists. In addition to those, FanDuel also provides future markets so that users who feel they can predict which team will win the Superbowl in the NFL for example, or make the playoffs in the NBA, can wager in advance.
Live betting has taken the gambling industry to another level. Sportsbooks which offer in-play betting provide users with a wagering experience like no other, and FanDuel Sportsbook is one of the top sports betting platforms that allow users to wager after the games have started. This feature enhances sports bettors' wagering experience with the ability to hedge a pre-wager or place an initial stake after already viewing some of the live game.
Read More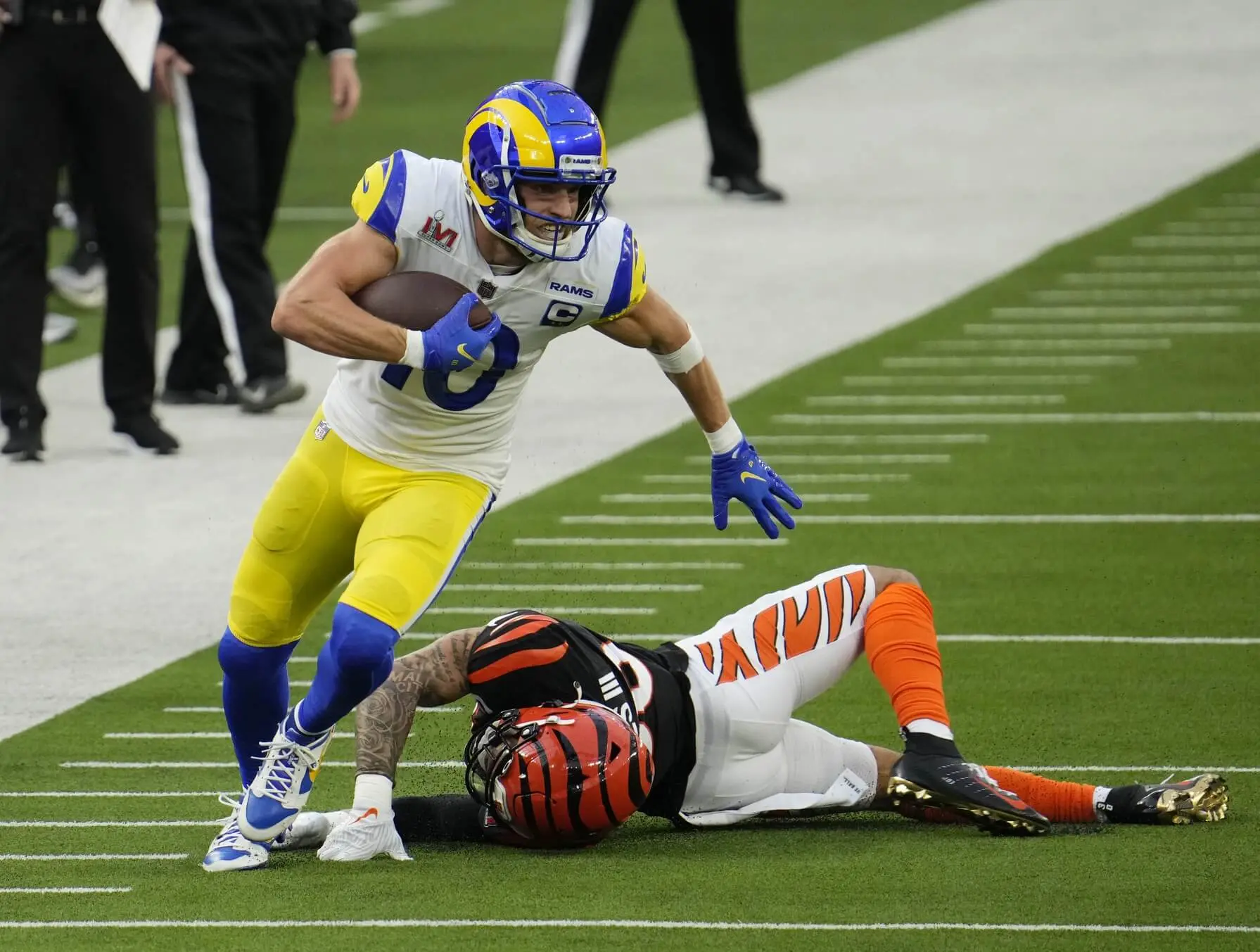 NFL Betting Guide
Access all our NFL content in one place, including live markets, schedules, tips, and scores.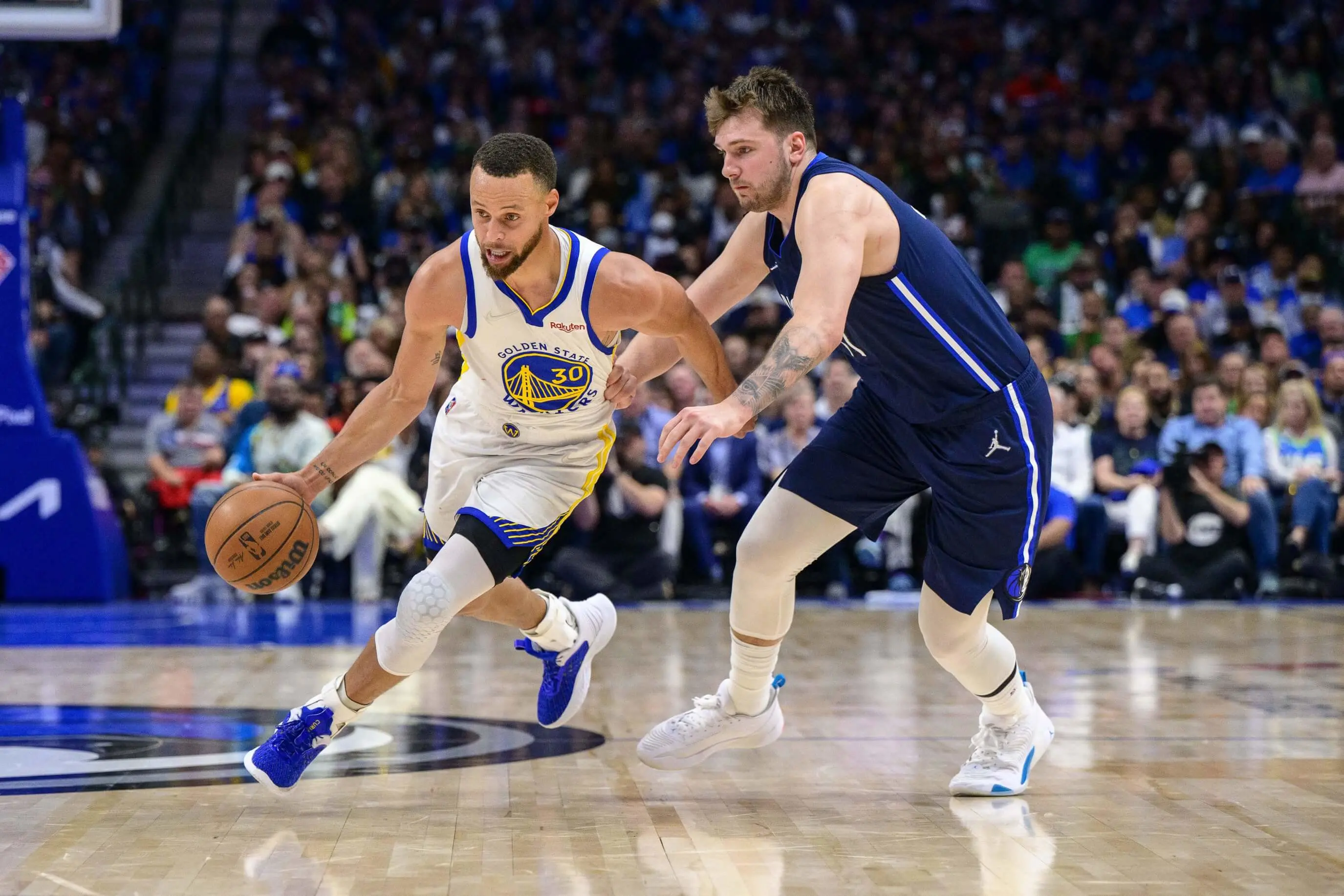 NBA Betting Guide
Find our favorite sportsbooks and pick up top NBA betting tips with our complete guide.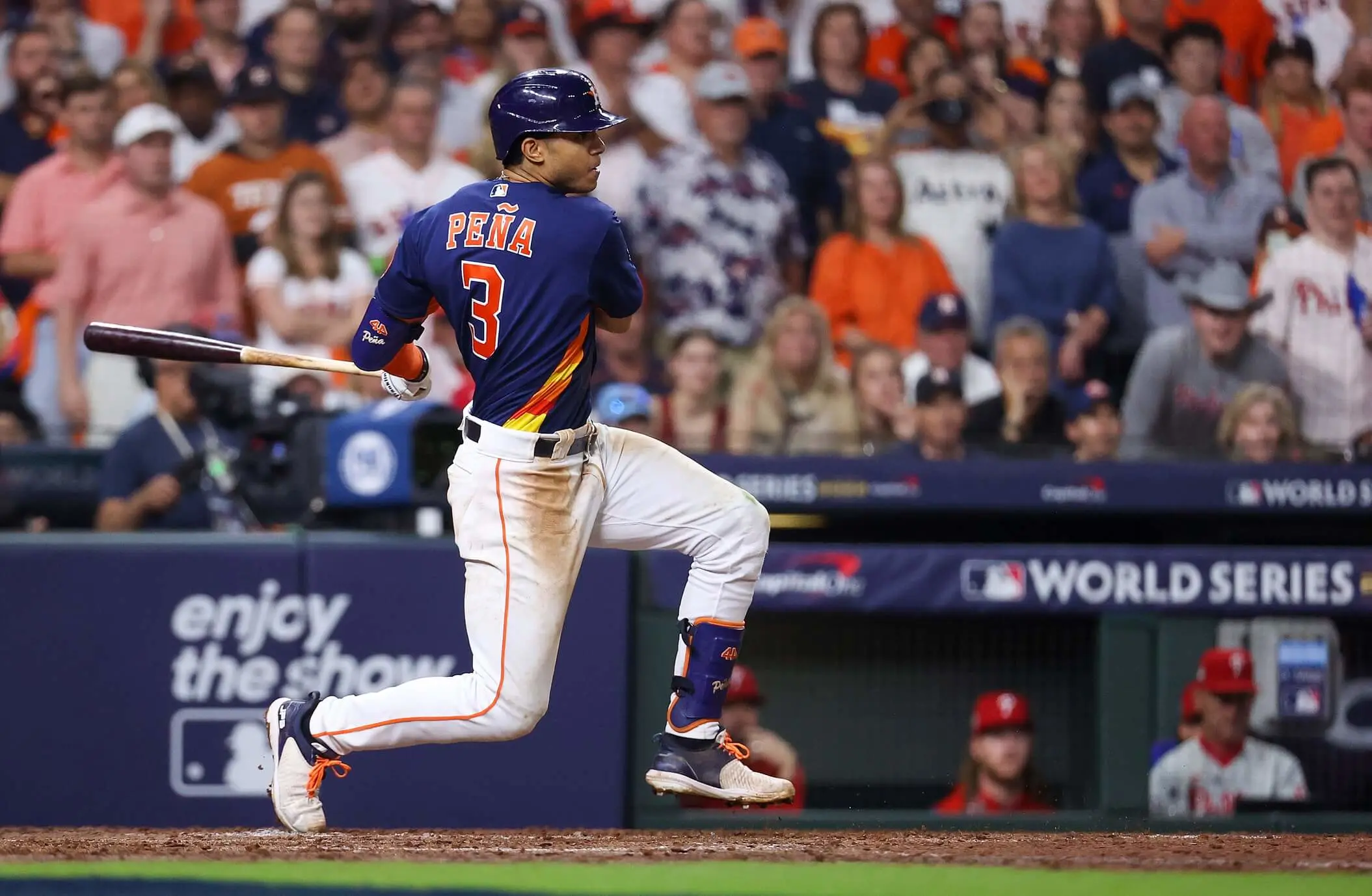 MLB Betting Guide
Everything you need to help you wager on the MLB, from odds and lines to prop bets and futures.
FanDuel Sportsbook Massachusetts Player Protection, Security & Licensing
Rating: 9
FanDuel Sportsbook is committed to protecting its users' money and personal information to the furthest extent by ensuring the cyber safety of its customers. FanDuel utilizes SSL encryption to safeguard passwords and other personal and sensitive data when you access their app or website. This step ensures data cannot be gathered by third parties attempting to gain access illegally. The sportsbook is regulated and licensed in multiple states across the US and looking to expand to even more regions as states continue to legalize sports betting further.
FanDuel Sportsbook Massachusetts Customer Support
Rating: 10
FanDuel Sportsbook is now active in more than 15 different legal betting states and has developed a customer-focused betting platform. Within that, the sportsbooks takes care of its customer's needs. If users have a similar experience to my own, you will find the customer support team for FanDuel Sportsbook to be rapidly responsive via their live chat option both through their website or through their online mobile app. Additionally, I found the customer support team to be knowledgeable and polite while helping me resolve my concern.
How to Contact FanDuel Sportsbook in Massachusetts
| Contact Method | Contact Details |
| --- | --- |
| Live Chat: | Yes, via support.FanDuel.com – this is the quickest and easiest way to access a representative around the clock 24 hours a day. |
| Email: | Yes, you can email FanDuel and they'll respond as quickly as possible with an approximate wait time shared at the time of your email being sent. |
| Phone Number: | 609-224-1019 – not recommended for the fastest response time but an option listed for users to leave a voicemail. |
| Twitter: | Yes, @FanDuel_Support |
Where Else is FanDuel Sportsbook Legal in the US?
Fanduel Sportsbook is legal and available in the following states: AZ, CO, CT, IL, IN, IA, KS, LA, MA, MD, MI, NJ, NY, OH, PA, TN, VA, WV and WY.
Is FanDuel Sportsbook Regulated in the US?
FanDuel Sportsbook is regulated within the US, and abides by the legislation and regulations appropriate in each of its operating states. Users new to sports betting should be encouraged by this since not all sportsbooks are regulated. Registering with a regulated sportsbook increases the likelihood of being paid out winnings and guarantees that personal information is kept confidential.
FanDuel Sportsbook Reputation
FanDuel Sportsbook has expanded rapidly in recent years. Capitalizing on the relaxing of state gambling laws has landed the continuously growing sportsbook partnerships with some of the biggest sporting organizations in the world. This exemplifies the level of trust and respect associated with the Sportsbook's reputation. FanDuel currently has partnerships with the NFL, MLB, NBA, WNGA, NHL, PGA Tour and many more team specific partners across the major sporting leagues.
Online Gambling uses an extensive framework for reviewing sportsbooks to ensure we give you the most accurate assessment possible when choosing your next sports betting experience. Our expert reviewers follow the same process no matter who performs the review and assesses each sportsbook on the following criteria:
Registration Process & Usability

Betting Coverage

Bonuses & Promotions

Value

Deposits & Withdrawals

App & Mobile Experience

Player Protection, Security & Licensing

Customer Support
FanDuel Sportsbook Massachusetts Review Summary
Overall Rating: 9.3
If you've never used FanDuel Sportsbook to bet on sports, you're missing out. FanDuel Sportsbook offers an easy-to-access and innovative experience for its customers while providing a plethora of different betting options rarely seen at other industry-leading platforms. The sportsbook amplifies the bettor's experience by providing a wide range of sports and leagues as well as major and niche markets to wager on.
What's more, FanDuel Sportsbook is a trusted brand – not just by its customers, but also its official partners. The NBA, MLB, NFL, NHL are just a few of the top leagues the operator has teamed up with to expand its presence in the sports betting world, and these relationships speak for themselves.
Disclaimer: Massachusetts bettors must be 21+ and physically located within MA to place wagers in the state. If you or someone you know has a gambling problem, call 1-800-327-5050 to speak confidentially with a trained specialist 24/7 or visit Massachusetts Substance Use Helpline. Bet $5, Get $150 in Bonus Bets if Your Team Wins
Massachusetts Responsible Gambling
If you or someone you know is struggling with a gambling problem and needs additional support, call 1-800-327-5050 to speak with a trained specialist free and confidentially (24/7) or visit https://helplinema.org.
Learn more about the Massachusetts Voluntary Self-Exclusion Programme.
Remember, Massachusetts bettors must be aged 21+ and physically located within MA in order to place a wager.
FAQs
Can FanDuel Sportsbook be trusted?
FanDuel Sportsbook can be trusted with your personal information since they are licensed, regulated and use SSL encryption to protect your data. The operator pays out winning bets in a timely manner, and remains one of the highest respected sports betting platforms amongst the industry-leaders.
Is FanDuel Sportsbook legit?
FanDuel is regulated and licensed in multiple states across the US and is looking to expand into even more regions as more states start to legalize sports betting. It's safe to say that FanDuel Sportsbook is absolutely legit and safe.
Can you win money at FanDuel Sportsbook Massachusetts?
There's undoubtedly many different options to make money using FanDuel Sportsbook. Users who create an account and deposit funds then have access to a huge range of bet types on varied markets with competitive odds. Withdrawals are relatively rapid and considered a smooth and hassle-free transaction.
Does FanDuel Sportsbook Massachusetts pay out?
FanDuel Sportsbook absolutely pays out to all of its winning customers. Moreover, FanDuel Sportsbook is one of the fastest sportsbooks to complete payout.
How fast does FanDuel Sportsbook pay out in Massachusetts?
FanDuel Sportsbook has been known to be one of the quickest sportsbooks to payout to its users after wagers have cleared. While quicker than most sportsbooks to settle up, users can also typically find their winnings in their account within 48hrs (depending on withdrawal method) after notice to withdraw, while funds could take as little as two hours to transfer via debit card.
Do you have to pay taxes when you win at FanDuel Sportsbook in Massachusetts?
Yes, taxes should be paid on winnings with all sportsbooks, including FanDuel. FanDuel Sportsbook also tracks each bet placed by each user for tax purposes. Check out our Massachusetts Gambling Taxes guide for more information.