Texas Legal Sports Betting Overview
| TX Sports Betting Law Details | Status |
| --- | --- |
| 📆 Retail Sports Betting Launch Date: | N/A |
| 📆 Online Sports Betting Launch Date: | N/A |
| ✅ Licensed Sportsbooks: | N/A |
| 💵 Legal Wagering Options: | N/A |
| 🔞 Legal Gambling Age in TX: | 21+ |
| 🏈 Sports to Bet On: | N/A |
| 🏦 Permitted Banking Options: | N/A |
| ⚖️ Texas Gambling Regulator: | N/A |
Texas Sports Betting Summary
Online sports betting is not legal in Texas, as the Lone Star State holds conservative views towards gambling. There are two tribal casinos in Texas, but neither offers retail sports betting.
State lawmakers have attempted to legalize sports betting, including putting forward HB 1275 in 2019 and HB 2070 in 2021, but no bill has passed either the House or Senate. As gambling is illegal according to the Texas constitution, any legislation would need to pass the House and Senate and then a public referendum.
Texas legislators meet every other year to discuss proposed legal bills, so the next attempt to legalize sports betting can come in 2023. Professional sports teams in Texas are working together to support sports betting in the state, including the NFL's Dallas Cowboys and its owner Jerry Jones. In addition, the Houston Astros, Houston Dynamo, and Austin FC have all partnered with sportsbook operators.
Read our full guide to sports betting in Texas, where you'll find a summary of previous and current legislation, guidance on legal wagering, and the best sports teams for TX betting.
The Dallas Cowboys are one of the most valuable sports teams in the world [Jerome Miron – USA TODAY Sports]
Texas Online Sportsbook Summary
Due to the huge geographical size of Texas, online sportsbooks will be crucial for any successful sports betting launch. Several bills have been proposed and, while none have been successful so far, state lawmakers are expected to make further attempts in 2023 to add Texas to the list of legal betting states.
Texas legislators have historically avoided regulating all forms of gambling due to the state's traditional views. While pari-mutuel horse racing betting is legal, online horse racing wagering is not permitted.
You can play Daily Fantasy Sports (DFS) games in Texas. However, Texas Attorney General Ken Paxton stated in 2016 that DFS constituted illegal gambling under Section 47.02 of the Penal Code. This caused FanDuel to exit the market in 2016. However, the operator returned in 2018.
Neighboring Louisiana is the only state bordering Texas that offers online sports betting. It is home to seven online sportsbooks, including Betfred, BetMGM, BetRivers, Caesars, DraftKings, FanDuel, and WynnBET. Texas residents can travel to the Pelican State and bet online within LA borders, as long as they are in one of the 55 parishes which allow sports wagering.
Read More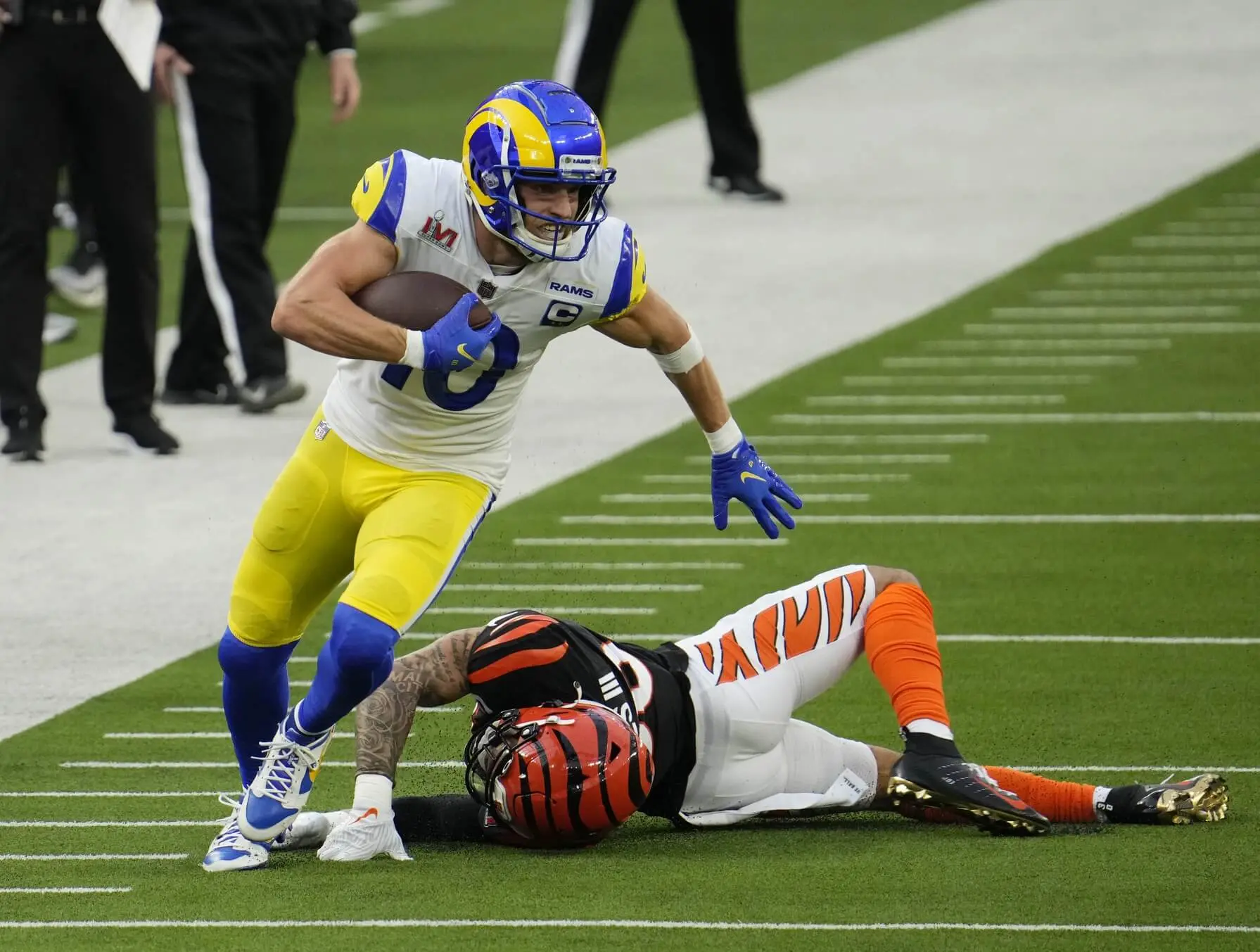 NFL Betting Guide
Access all our NFL content in one place, including live markets, schedules, tips, and scores.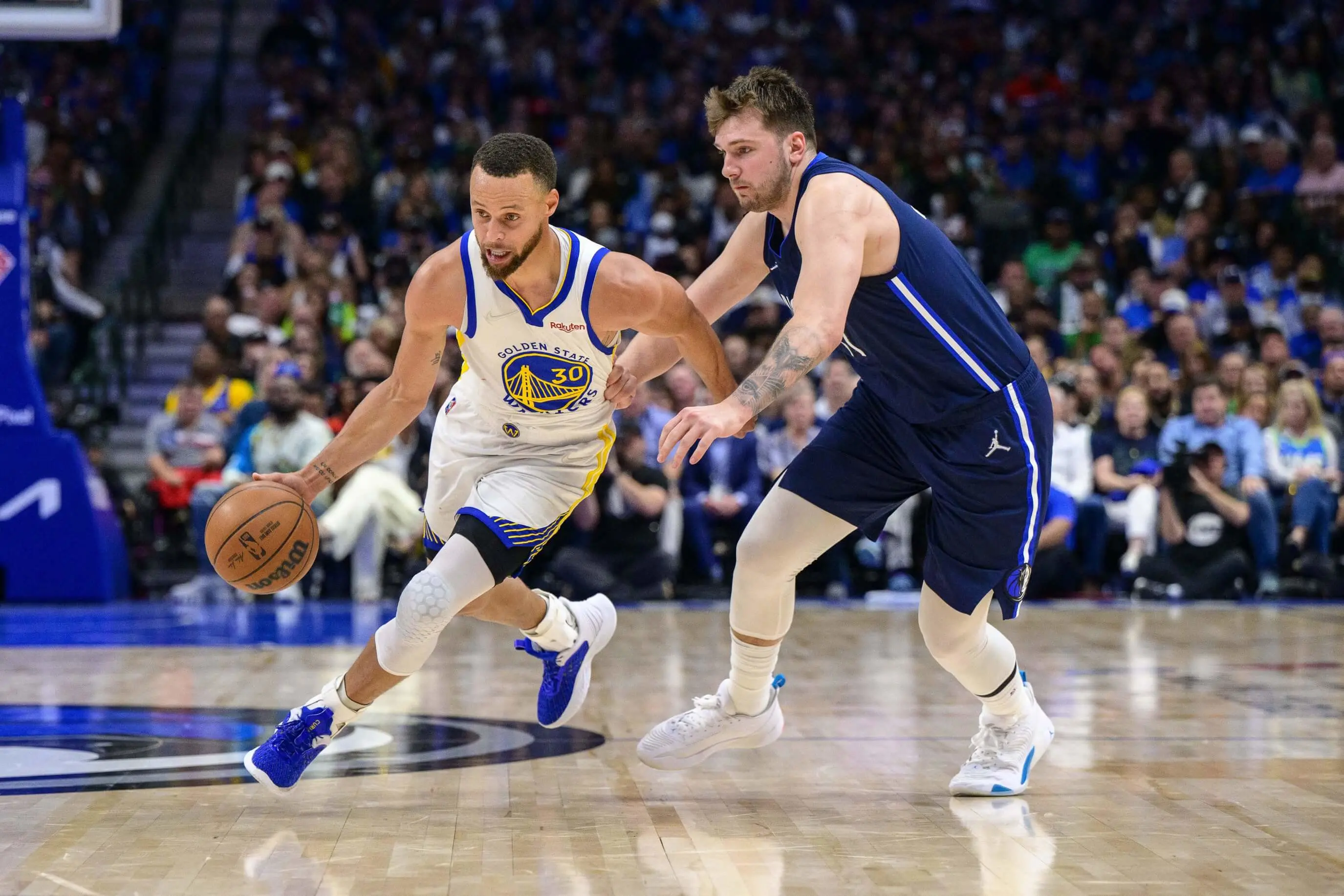 NBA Betting Guide
Find our favorite sportsbooks and pick up top NBA betting tips with our complete guide.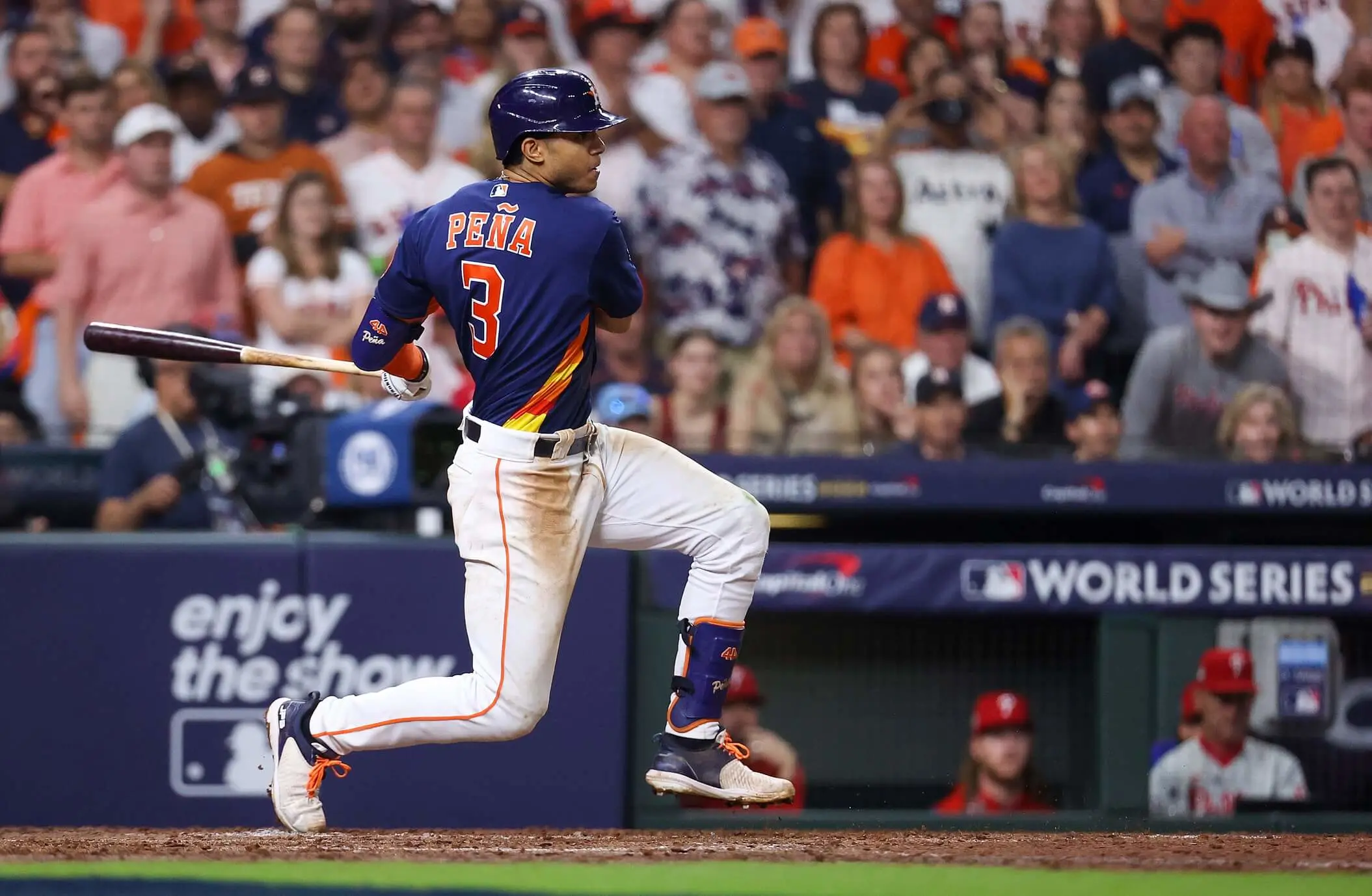 MLB Betting Guide
Everything you need to help you wager on the MLB, from odds and lines to prop bets and futures.
How Does Texas Compare to Other States?
Sports betting isn't legal in Texas, but neighboring Louisiana launched sports betting in 2022. Sportsbooks in LA include BetMGM, FanDuel, and DraftKings. These betting sites provide markets for the biggest US sports like the NHL, MLB, NBA, and NFL. However, there are also many betting lines for niche sports like NASCAR, golf, tennis, MMA, and college sports.
Competitive Odds & Prices
Sportsbooks like BetMGM, PointsBet, and Fubo Sportsbook have already registered an interest in launching in Texas. These betting sites operate across the US, providing the same competitive odds in every state. That means bettors in Texas would get the same betting lines as players in New York. BetMGM is particularly famous for its generous parlay odds, which are made better by frequent odds boosts.
Texas is the second most populated state in the US, with around 30 million residents. The only state with a comparable population is New York, with roughly 20 million people. As of July 2022, NY has handled $9,756,993,985 in wagers, with sportsbooks taking a revenue of $722,660,129. New York has one of the highest tax rates at 51%, so it has collected $348,790,073 in taxes. Previously suggested tax rates in Texas range from 6.25% to 10%, so potential tax revenue may be smaller than NY's.
However, considering the size of the Lone Star State, the betting handle and revenue could be greater; Texas is one of the few states with a budget surplus and is, therefore, less incentivized than most states to legalize sports betting to generate extra tax dollars.
If sports betting is legalized in Texas, bettors must pay taxes on their winnings like in all other states in the US. You must declare all winnings to the IRS, and any winnings greater than $600 require a W-2G form.
Sportsbooks have the right to withhold up to 25% of your winnings as tax. In other US states, you must include betting winnings in your state income tax. However, there is no individual state income tax in TX.
Sportsbooks must also pay an excise tax of 0.25% for every monthly betting handle per the Internal Revenue Code. The Code also states that operators need to pay $50 for every employee involved in taking wagers.
Houston Rockets are one of three NBA teams based in Texas [Troy Taormina-USA TODAY Sports]
Latest Texas Sports Betting Updates
Current Sports Betting Status in Texas
Following failed attempts to legalize sports betting in Texas in 2019 and 2021, further efforts are expected in 2023. Despite significant issues to overcome, there is hope for legal sports betting in Texas.
In December 2021, State Representative Dan Huberty said, "I really believe there's an opportunity to pass sports betting in 2023. If you present it to the voters in the right way, it will pass."
Until Texas regulates sports betting, you can place pari-mutuel wagers on horse racing and play DFS games.
Timeline for Sports Betting in Texas
May 11, 2022: The Houston Astros become the first major league sports team in Texas to announce a sponsorship deal with a sportsbook. The agreement with BetMGM gives the sportsbook rights to be the Astros exclusive betting partner. However, the partnership still doesn't change the legal stance toward gambling in the state.

March 11, 2021: Senator Juan Hinojosa proposes SB 736 in conjunction with Rep. Huberty's proposal of HB 2070. Both bills aim to legalize sports betting, with operators paying a fee to obtain a license. SB 736 dies after its reading. HB 2070 is referred to the State Affairs Committee, where it receives further reading. The bill is left pending, and no further action is taken.

March 4, 2021: Rep. Harold Dutton introduces HB 1121 to the House to legalize sports betting, create the tax rules, and change Texas laws to incorporate sports betting crimes. The bill is referred to the State Affairs Committee and isn't revisited.

February 25, 2021: Rep. Joe Deshotel introduces HB 477 to the House. This is primarily a casino bill to allow Class III gaming to take place at nine different locations in Texas. However, Class II gaming also covers sports betting. The bill is referred to the State Affairs Committee and is abandoned.

February 9, 2021: Governor Dan Patrick dampens hope of legal sports betting in Texas by saying, "I've never been in favor of it" and "we are nowhere near having the votes for it."

January 27, 2019: Rep. Eddie Lucio introduces HB 1275 and HJR 61 to the House. HB 1275 proposes sports betting regulations, including a 6.25% tax rate and giving regulatory power to the Texas Commission of Licensing and Regulations. HJR 61 proposes a constitutional amendment to legalize sports betting. The bills are read and die on the floor with no further action taken.

May 14, 2018: The US Supreme Court overturns the Professional and Amateur Sports Protection Act of 1992 (PASPA), allowing individual states to decide the legality of sports betting.
Texas Sports Betting Background
Texas is a state that maintains conservative views on a wide range of social matters, including gambling. As a result, there is almost no gambling in the state. There is one full-service casino on tribal land – the Kickapoo Lucky Eagle Casino in rural West Texas. Pari-mutuel wagering is legal in Texas, but you can only do this at racetracks in the state. Online horse racing betting is illegal.
There have been several attempts to legalize sports betting, but the House or Senate has passed no bills. The Texas Constitution forbids gambling, and any attempts to legalize gambling would require a public referendum regarding a constitutional amendment.
The Houston Astros won the World Series in 2022 [Jerome Miron – USA TODAY Sports]
Future of Texas Sports Betting
Rep. Huberty has stated that he believes a sports betting bill can pass in 2023 while Gubernatorial candidate Beto O'Rourke said, "I think [it] warrants a very close look, and it's something I'm inclined to support" when discussing sports betting in April 2022.
There have also been significant political donations to Texas politicians from casinos located near Texas. For example, the Chickasaw Nation has donated $15 million to politicians, indicating support for the legalization of gambling in future legislative sessions.
In addition, three major sports teams have signed partnerships with sportsbook brands in preparation for the legalization of sports betting.
Read More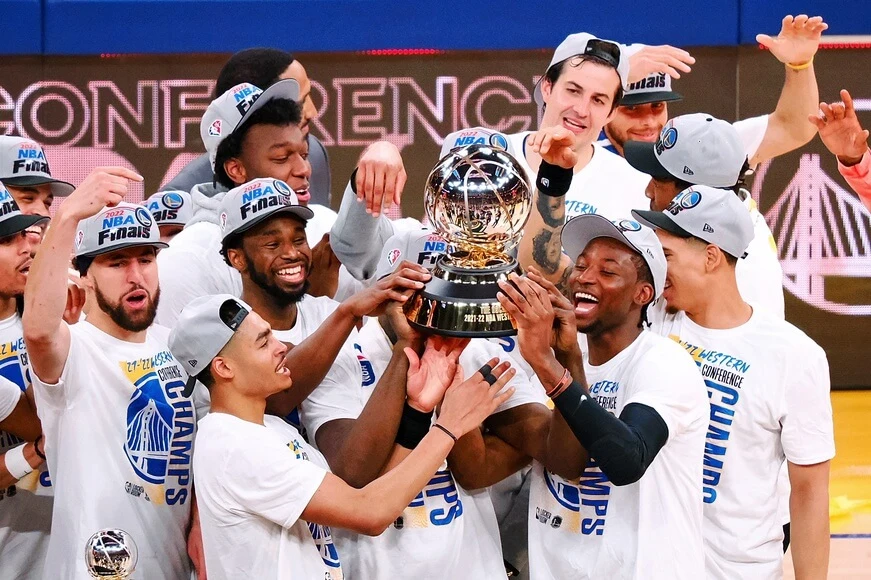 Online Sportsbooks
Check out our top-rated online sportsbooks, with the best promotions and biggest bonuses.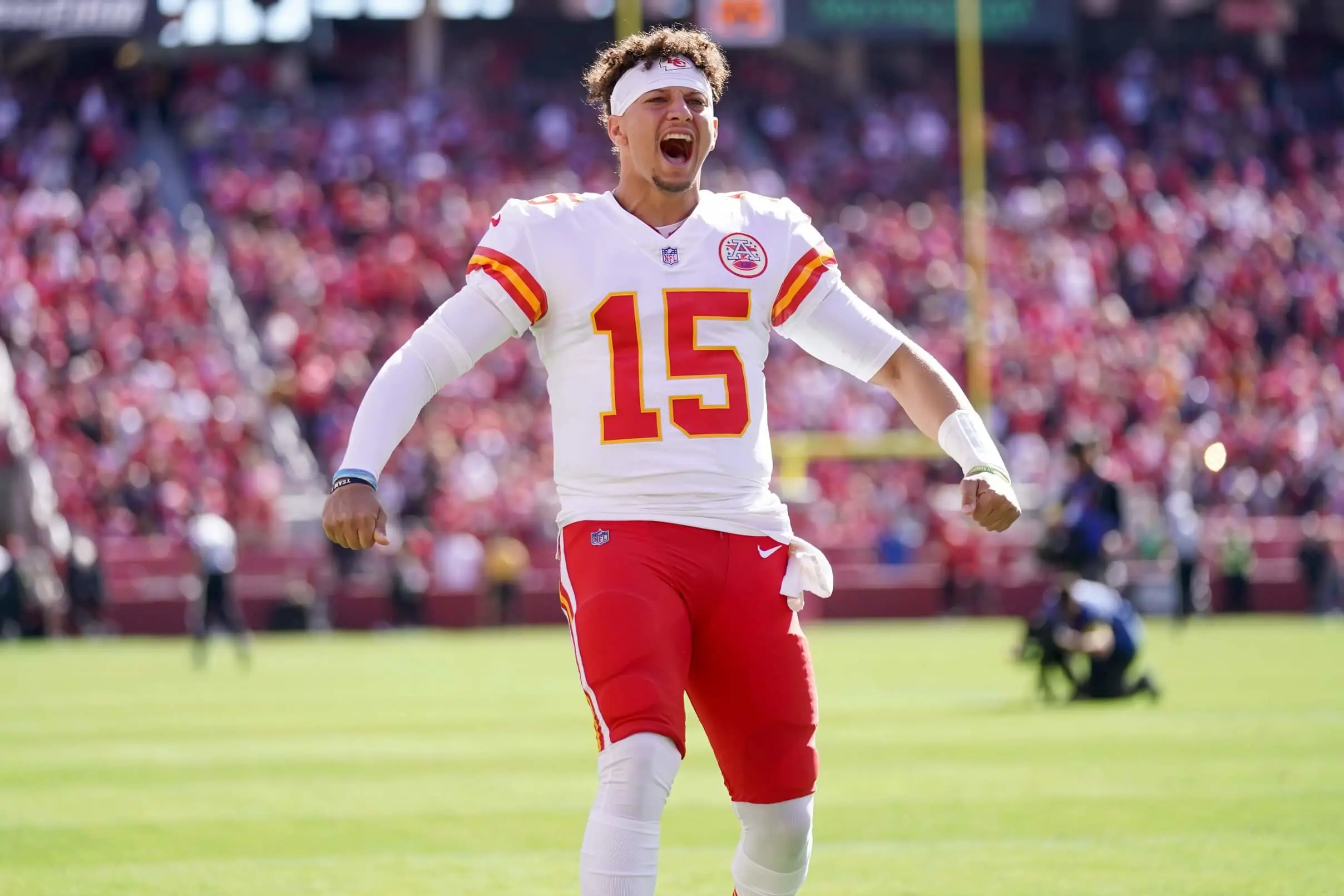 Odds Calculator
Simply enter your stakes and odds, and our tool will calculate your potential profit for you.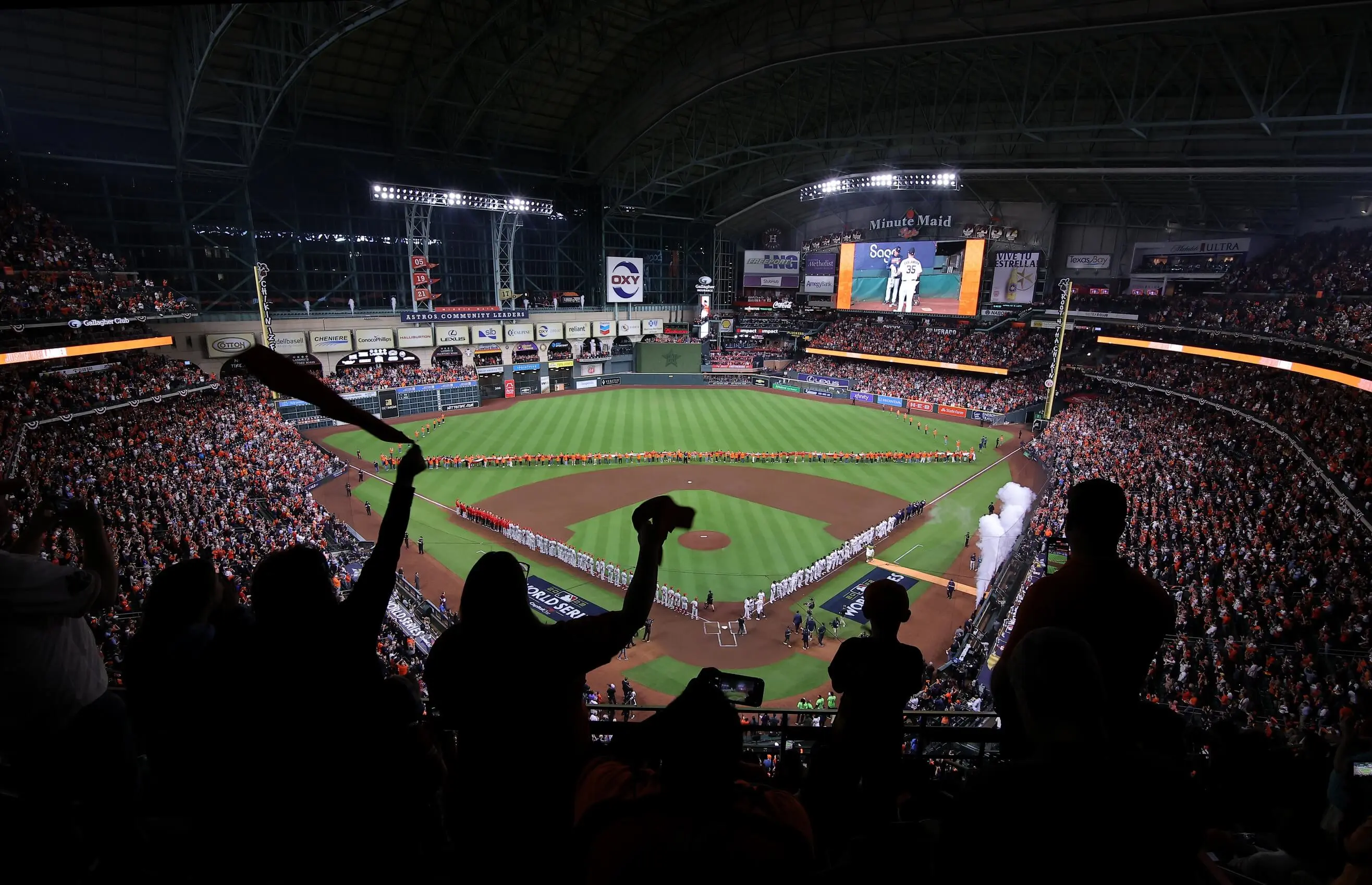 Betting Lines
Get up to speed with our guide on how to use betting lines across all major league sports.
Texas Sports Betting Locations
The Kickapoo Eagle Pass Casino is the only full-service casino in Texas. Commercial casinos are illegal, but this gambling venue is located on tribal grounds belonging to the Kickapoo Traditional Tribe of Texas. There is a second casino venue in the state, Naskila Gaming, but this only offers electronic bingo-style games that mimic slot machines. Both casinos are located in rural locations away from major metropolitan areas and are therefore not readily accessible to most Texans. Neither casino offers sports betting.
Texas shares a border with four states, and three of these offer retail sports betting. There are 17 retail sportsbooks in Louisiana, and you can also bet online in parishes where it is legal. New Mexico has five retail sportsbooks, including one with odds powered by Caesars. You'll find three retail sportsbooks in Arkansas, with a fourth under construction.
Texas Lottery Locations
The state lottery is one of the few legal gambling avenues in Texas. Lottery tickets can be bought online or at one of over 20,000 retail locations across the state. Past legislation has not included the lottery as a regulator or as anything to do with sports betting. With this in mind, it's unlikely sports betting will launch at lottery retailer locations.
Off-Track and Stadium Betting Locations
Three major sports teams – Houston Astros, Houston Dynamo, and Austin FC – want new legislation to allow retail sportsbooks to launch at stadiums. In an attempt to push sports betting forward in the state, they have each signed partnerships with BetMGM, Fubo Sportsbook, and PointsBet, respectively.
Pari-mutuel horse racing betting is legal in Texas, but only at live horse racing locations. The Texas Racing Commission oversees all pari-mutuel bets. Online horse racing betting is illegal. The state's four racetracks all offer simulcast racing and year-round horse racing betting.
| Location | Address | Phone Number |
| --- | --- | --- |
| Gillespie County Fair | 530 Fair Drive, Fredericksburg, TX 78624 | (830) 997-2359 |
| Lone Star Park | 1000 Lone Star Parkway, Grand Prairie, TX 75050 | (972) 263-7223 |
| Retama Park | 1 Retama Park, Selma, TX 78154 | (210) 651-7000 |
| Sam Houston Race Park | 7575 North Sam Houston Parkway W., Houston, TX 77064 | (281) 807-8700 |
Teams to Bet on in Texas
Dallas Cowboys: The most valuable sports team in the world, the Dallas Cowboys are worth over $7 billion in 2022. The NFL franchise has won five Super Bowls, with the most recent in 1995. Home games are played at the AT&T Stadium in Arlington. Constructed at $1.3bn in 2009, it holds the record attendance for a regular season NFL game at 105,121.
Houston Texans: Founded in 1999, the Houston Texans have played football in the AFC South since their first season in 2002. They claimed the AFC South Division Title six times in the 2010s, led by three-time NFL Defensive Player of the Year J. J. Watt, but the team remains the only NFL franchise to have never won a road playoff, and never appeared in a conference championship game.
Dallas Mavericks: The Mavericks were founded in 1980 and have won one NBA Championship, two conference titles, and four division titles. For two decades from 1998, Mavericks basketball was spearheaded by Dirk Nowitski. The German is considered one of the greatest power forwards ever to play the game and led the Mavs to their only championship in 2011. After his retirement in 2019, Mavs fans still have plenty of room for optimism with Luka Doncic winning NBA Rookie of the Year in 2019 and leading the team to the conference finals in 2021-22.
Houston Rockets: Houston has had an NBA team since the Rockets relocated from San Diego in 1971. They won NBA Championships in back-to-back years in 1994 and 1995, powered by Hall of Famers Hakeem Olajuwon and Clyde Drexler. The Rockets would return to national relevance in 2012 with the acquisition of James Harden. Harden turned the Rockets into consistent championship contenders and won two conference championships.
San Antonio Spurs play their home games at the AT&T Center [Aaron Meullion – USA TODAY Sports]
San Antonio Spurs: The Spurs are the most successful franchise in American sports based on winning percentage, with a 0.611% record at the end of the 2021-22 NBA season. This record has brought them consistent silverware with five NBA Championships, six conference titles, and 22 division titles. Their success is synonymous with the era of David Robinson and Tim Duncan, which brought them the NBA Championship in 1999 and 2003. Both men are in the Basketball Hall of Fame.
Houston Astros: After decades without success, the Astros hit a purple patch following a move to the MLB's American League West Division in 2013. Up to 2021, they have won four division titles, three AL pennants, and the World Series in 2017.
Texas Rangers: Globe Life Field is the new home of the MLB's Rangers, with the 40,000 stadium opening in 2020. The Rangers have won the AL pennant twice, in 2010 and 2011, but are yet to capture a World Series title since their move from Washington DC in 1971.
Dallas Stars: Being the NHL's only franchise based in Texas, the Stars receive state-wide support. One of the most dominant teams of the late 1990s and early 2000s, the Stars won six division titles, two President's Trophy titles, three conference championships, and one Stanley Cup. After a decade of little success, the Stars returned to the Stanley Cup finals in 2020, losing to Tampa Bay Lightning in six.
Dallas Stars are the only NHL outfit in Texas [Jerome Miron – USA TODAY Sports]
Abilene Christian Wildcats: Abilene Christian University is represented by the Wildcats in the Western Athletic Conference. The Wildcats joined Division I competitions in 2013 and made their presence known in basketball. The men's and women's teams won the Southland Conference Championship in 2019 and moved on to the NCAA Tournament, where both were eliminated in the first round.
Baylor Bears: A founding member of the Big 12 Conference, Baylor University has 17 varsity teams. Baylor has had recent success in basketball, winning the men's NCAA Tournament in 2021 and the women's NCAA Tournament in 2005, 2012, and 2019. They rose to national prominence during the 2011-12 season when the teams competing in the four major college sports (baseball, football, men's, and women's basketball) combined for an NCAA record win rate of 0.822.
Houston Cougars: The Cougars represent Houston University in the American Conference but will move to the Big-12 Conference in 2024. The Cougars are best known for their dominance of the men's NCAA National Championship in golf from the 1950s until the 1980s, winning 17 Championships. The Cougars are also known for their 'Phi Slama Jama' basketball team of 1982-1984, featuring future NBA Hall of Famers Hakeem Olajuwon and Clyde Drexler.
Houston Baptist Huskies: 17 varsity teams compete for the Huskies in the Southland Conference on behalf of Houston Baptist University. Playing games in royal blue and orange, the Huskies joined NCAA Division I in 2011. The women's basketball team won the Southland Conference in 2022, the first-ever Southland Conference Title in any sport in the school's history.
Incarnate Word Cardinals: The University of the Incarnate Word is represented by the Cardinals in the Southland Conference. The Cardinals football teams compete in the Football Conference Subdivision (FCS), the second-tier college football. They claimed their first victory against Football Bowl Subdivision (FBS) competition in 2021, upsetting Texas State 42-34.
Lamar Cardinals: The Lamar University Cardinals compete in the Southland Conference. Lamar enjoys rivalries with McNeese State University, where they compete for the 'Battle of the Border'. As of 2022, Lamar edges the all-time records in men's basketball and baseball, while McNeese has the bragging rights in football and women's basketball.
North Texas Mean Green: The University of North Texas is represented by 16 varsity teams in Conference USA. The Mean Green is famous for two football alums, one of which gave the university teams their nickname. 'Mean' Joe Greene played for the football team from 1966-68. He would go on to be the only alumnus in the Pro Football Hall of Fame after a 13-year pro football career. From 1956-1958, Abner Haynes broke race barriers by becoming the first African-American to play for the school. He would go on to an eight-year career in the NFL, winning the American Football League MVP in 1961.
Prairie View A&M Panthers: The Panthers represent Prairie View A&M University in the Southwestern Athletic Conference. Prairie View's football team is infamous for the longest losing streak in NCAA football history, losing 80 straight games from 1989 to 1998. The streak ended when the Panthers beat Langston University 14-12.
Rice Owls: Conference USA is home to Rice University's Owls. The Owls are most famous for their baseball program, which won the National Championship in 2003 and appeared in every postseason from 1995 until 2017. The Owls' famous home, Rice Stadium, hosted Super Bowl VIII, where the Miami Dolphins beat the Minnesota Vikings 24-7.
Sam Houston State Bearkats: Sam Houston University has 17 varsity teams competing in the Western Athletic Conference, having moved from the Southland Conference in 2021. The school's Bearkats will be moving again to Conference USA in 2023. The school competes in rivalry games with Stephen F. Austin Lumberjacks.
SMU Mustangs: The Southern Methodist University Mustangs were founded in 1911 and now compete in the American Athletic Conference. The Mustangs have an impressive list of alumni across multiple sports. Bryson DeChambeau won the NCAA Individual Golf Championship in 2015, while two-time US Open winner Payne Stewart was also a standout golfer. Three Pro Football Hall of Fame inductees played football for the Mustangs – Heisman Trophy winner Doak Walker, Eric Dickerson, and Forrest Gregg.
Stephen F. Austin Lumberjacks: The Lumberjacks represent Stephen F. Austin State University in the Western Athletic Conference. The Lumberjacks have won three National Championships in softball and bowling. The Lumberjacks basketball team has made the NCAA Tournament five times from 2009-2022. During NCAA Tournament runs, the Lumberjacks have caused upsets against 5th seed VCU in 2014 and 3rd seed West Virginia in 2016.
Tarleton Texans: Tarleton State University is represented by the Texans in the Western Athletic Conference. The Texans are in the middle of a four-year transition from Division II to Division I, which finishes in 2024. 15 varsity teams will participate in the 2022-23 season, with women's soccer a new addition to the athletic program.
TCU Horned Frogs: The Horned Frogs represent Texas Christian University in the Big-12 Conference. The TCU football team launched in 1896 and has won two National Championships in 1935 and 1938, along with 18 conference titles. They were the fourth team to have played in all six modern-day CFP Bowls, with a 6-5-1 record. Their rivalry with the Baylor Bears is one of the most played games in college football history, with the Horned Frogs leading the all-time series 57-53-7.
Texas Longhorns: The Longhorns are the pride of the University of Texas at Austin, competing in the Big 12. The Longhorns have won 54 National Championships, with men's basketball being the only title of the four major college trophies they have not won. Football games are played at the DKR – Texas Memorial Stadium, the ninth largest stadium in the world with a capacity of over 100,000.
Texas A&M Aggies: The Texas A&M Aggies have 20 varsity teams competing in the Southeastern Conference for Texas A&M University. Football games are played at Kyle Field, the largest stadium in Texas and the sixth largest stadium in the world, with a capacity of over 102,000. The football team has won three National Championships and 20 conference titles. The Aggies have won a further 13 NCAA Team Championships, including men's golf and women's basketball.
Texas A&M-Commerce Lions: The Lions compete in the Southland Conference representing Texas A&M University-Commerce. The team moved up to Division I in July 2022, having previously competed in Division II Lone Star Conference for 71 years.
Texas A&M-Corpus Christi Islanders: Texas A&M University-Corpus Christi is represented by 16 varsity teams in the Southland Conference under the name Islanders. The men's basketball team won the conference tournament championship in 2022 and reached the NCAA Tournament.
Texas Southern Tigers: The Southwestern Conference hosts the Tigers of Texas Southern University. 16 varsity teams are cheered on by the famed 'Ocean of Soul' marching band. The Tigers baseball team has won five conference championships since 2004, automatically qualifying for the NCAA Tournament in those years.
Texas State Bobcats: The Bobcats represent Texas State University in the Sun Belt Conference. The Bobcats football team moved up to the FBS in 2013 and has yet to play in a bowl game, although they have met the eligibility criteria twice. Football games are played at Bobcat Stadium – a 30,000-capacity arena renovated in 2013.
Texas Tech Red Raiders: Hailing from Lubbock, Texas, the Red Raiders represent Texas Tech University in the Big-12 Conference. The women's basketball team won the NCAA Tournament in 1993, with the other National Team Championship being the 2019 men's track and field. Recent alums include Super Bowl LIV winner Patrick Mahomes. Mahomes led all FBS players in touchdowns and passing yards in his junior year with the Red Raiders.
UT Arlington Mavericks: Encouraged by their mascot, Blaze the Bronco, the Mavericks compete in the Western Athletic Conference representing the University of Texas at Arlington. While the Mavericks have never won a National Championship, they have claimed many conference championships, including seven in baseball, eight in women's basketball, and 30 combined men's and women's tennis.
UTEP Miners: University of Texas at El Paso is represented by the Miners in Conference USA. The Miners have won 21 National Championships, but one stands out above all others. In 1966 (when the school was known as Texas Western), the Miners became the first team from Texas to win the men's basketball NCAA Tournament. They were also the first ever college team to start an all-African American lineup in a championship game.
UTRGV Vaqueros: The Vaqueros represent the University of Texas Rio Grande Valley in the Western Athletic Conference. The Vaqueros have soccer rivalries with Houston Baptist and Incarnate Word and play home games at the UTRGV Soccer and Track & Field Complex in Edinburg.
UTSA Roadrunners: The Roadrunners have 17 varsity teams representing the University of Texas at San Antonio in Conference USA. Their main adversaries are the Texas State Bobcats, with whom they share the 'I-35 Rivalry'. Both teams compete across all sports to determine which will retain the trophy for the next year.
Dallas Wings: Texas has had WNBA action since the Wings moved to Dallas from Tulsa in 2016. Since the relocation, the Wings have made the playoffs three times in six years up to 2022. They have yet to win a playoff game since moving to Texas.
Houston Dash: Competing in the National Women's Soccer League, the Houston Dash is an affiliate of the MLS' Houston Dynamo. The Dash play their games in the first purpose-built soccer stadium in the US in a downtown area, the 22,000-capacity PNC Stadium. The team hasn't made the playoffs in their first seven seasons of competition up to 2022.
The Dallas Wings compete in the Western Conference of the Women's National Basketball Association [Dale Zanine – USA TODAY Sports]
Texas Responsible Gambling Resources
Texas National Council for Problem Gambling – Displays links to in-state facilities and self-help programs available in the state. There is also a 24/7 live chat and helpline. (800) 522-4700.

Gamblers Anonymous – Organize state-wide meetings that problem gamblers can attend to receive support from others in similar situations. It also provides a treatment program and a 24/7 helpline available. (855) 222-5542.
Sports betting is not legal, and gambling is limited to one tribal casino, so there is no precedent for a state-wide self-exclusion program. However, many other states have employed this system so that you can prohibit yourself from using sportsbooks and Texas may look to introduce similar measures.
As with most US states, TX sportsbooks would be expected to introduce responsible gambling measures such as account limits if online betting became legal.
Who Oversees Sports Betting in Texas?
As sports betting is not legal in Texas, there is no set regulatory body. If online sports betting is legalized, this is one of the key points to be decided in legislation.
Previous sports betting bill, including HB 1275, suggested the Texas Commission of Licensing and Regulations as a viable option for this role. Another bill aimed at casino gambling, which would have also legalized retail sports betting, suggested the Texas Lottery Commission as a regulator.
Whatever organization is chosen, this body will be responsible for devising the licensing process and ensuring every sportsbook is safe. The regulatory body will also oversee any new sports betting regulations.
FAQs
Is betting legal in Texas?
Sports betting is not legal in Texas. You cannot place retail or online sports wagers in the Lone Star State, after the failure of sports betting legislation to pass in the 2022 legislative session. However, there is growing hope that it will be passed in 2023.
Who would govern sports betting in Texas?
Any sports betting legislation would include naming an official regulator for sports betting in Texas. Previous bills have suggested the Texas Commission of Licensing and Regulations or the Texas Lottery Commission as potential options.
How old would you have to be to bet in Texas?
If sports betting is legalized in Texas, you will likely need to be 21 or older to bet. You will need to prove your age with a photo ID. If online sports betting is legalized, you will need to stay within TX state lines while betting.
When will sports betting launch in Texas?
The earliest sports betting legislation can pass in Texas is in 2023. If this manages to get through the House and Senate, sports betting could launch in TX late 2023 or 2024. However, if this doesn't pass, the next chance to pass legislation will be in 2025.
Where will I be able to bet on sports in Texas?
Previous sports betting bills have listed online sports betting as an option in Texas. Given the size of TX and the lack of conveniently located casinos in the state, online sports betting is the most realistic option available if the market ever launches.
Will sportsbooks in Texas be safe?
If sports betting is legalized in Texas, every sportsbook will need to receive licensing from the state's regulatory body. This body would be tasked with enforcing high-security standards and ensuring every betting site is operated by trustworthy companies.
Would I have to pay taxes on betting winnings in Texas?
Yes, all US sports betting winnings are taxable and should be declared to the IRS, so betting winnings in Texas would be taxed. If you win over $600, you must complete a W-2G form. In other states, you need to include your gambling winnings on your state income tax, but there is no such charge in TX.
Can you play DraftKings in Texas?
No, you can't play DraftKings Sportsbook in Texas, owing to the current illegality of sports betting in the state. However, you can play Daily Fantasy Sports (DFS) games using the DraftKings platform.
Can you play FanDuel in Texas?
FanDuel Sportsbook is not available in the Lone Star State, but lawmakers are planning another attempt at sports betting legalization in 2023. You can travel to nearby Louisiana and wager with the FanDuel app in legal parishes.
Can you play BetMGM in Texas?
No, BetMGM is unavailable in Texas as sports betting is outlawed across the state. Neighboring Louisiana is the closest state where you can play with BetMGM.
Can you play Caesars in Texas?
Caesars is unavailable in Texas as sports betting is illegal. Crossing the state border to Louisiana is the easiest way that Texans can bet with Caesars Sportsbook.
Can you play TwinSpires in Texas?
No TwinSpires is not available in Texas. Churchill Downs (the company that owns TwinSpires) CEO, Bill Carstanjen, announced in February that TwinSpires would "exit the online sports wagering space" within the next year. However, TwinSpires will maintain its horse racing operations. If Texas legalizes horse race betting, you can expect TwinSpires to be a leading entrant into the market.
Which sportsbooks will be available in Texas in the future?
BetMGM, Fubo Sportsbook, and PointsBet already have partnerships with major league franchises in Texas to launch sportsbooks when sports wagering is legalized. Given the size of Texas, most of the other top US operators would be interested in launching like DraftKings, FanDuel, and Caesars.