NBA Playoffs 2022 Guides and Tools
The 2022 NBA Playoffs are here and it's going to be one of the most exciting postseasons in recent memory. Find everything you need to know about the playoffs right here, including our exclusive and updated bracket, live odds, and matchups.
Read more
Place the Right Bets with Our NBA Guides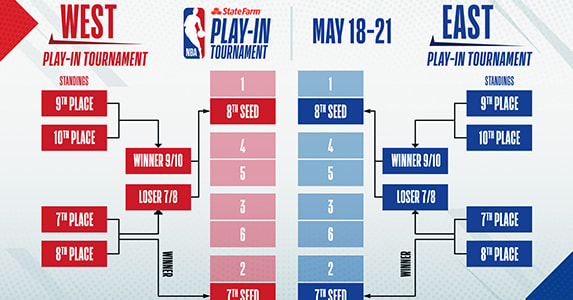 NBA Playoffs Bracket
Head to our exclusive NBA Playoffs bracket to stay up to date with all the action through to the NBA Finals. Expand each series for key betting information and learn about the format for 2022.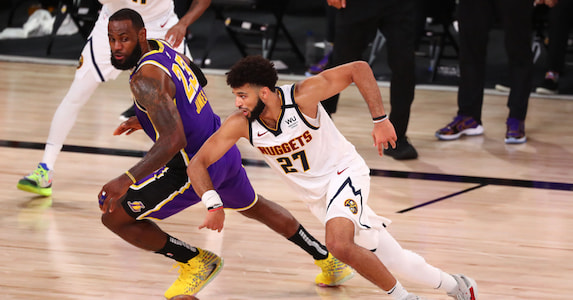 NBA Playoffs Odds
Find the latest odds and betting lines for every series in our exclusive NBA Playoffs betting guide. Pick up tips to make smarter bets and use our bet calculator to plan your playoff profits.
FAQs
Where to bet on the NBA Playoffs?
You can bet on the NBA Playoffs at any of our recommended sportsbooks. Of course, these will only be available to you if you live in a state where sports betting has been legalised.
When do the NBA Playoffs start?
The 2022 NBA Playoffs began on the 16th of April 2022, following the play-in tournament which ran from April 12th to April 15th.
How to watch NBA Playoffs?
The 2022 NBA Playoffs are scheduled to be broadcast on ESPN, ABC, TNT, and NBA TV. If you do not have a cable/satellite subscription and want to stream the playoffs, you can use any of the streaming services that carry the channels broadcasting games.
How do NBA Playoffs work?
For a full breakdown of how the NBA Playoffs work, visit out NBA Playoffs Bracket page. However, in short, the NBA Playoffs involve the eight teams with the best record from each conference. Over four rounds, teams play a best-of-seven series to eventually reach the NBA Finals, where another seven-game series determines the new NBA Champions.
How to bet on the NBA Playoffs?
Betting on the NBA Playoffs is easy, especially with our brand-new betting guide. Register and deposit at your chosen sportsbook, study the markets available for the game you're betting on and once you're comfortable, place your bet. Of course, we also recommend doing your own research into all teams and players involved.