The Kentucky Derby dominoes continued to fall on Wednesday as we head toward the May 1 Run for the Roses, with Chad Brown saying he intends on running only one of his two Derby prospects — Highly Motivated or Crowded Trade — in the race.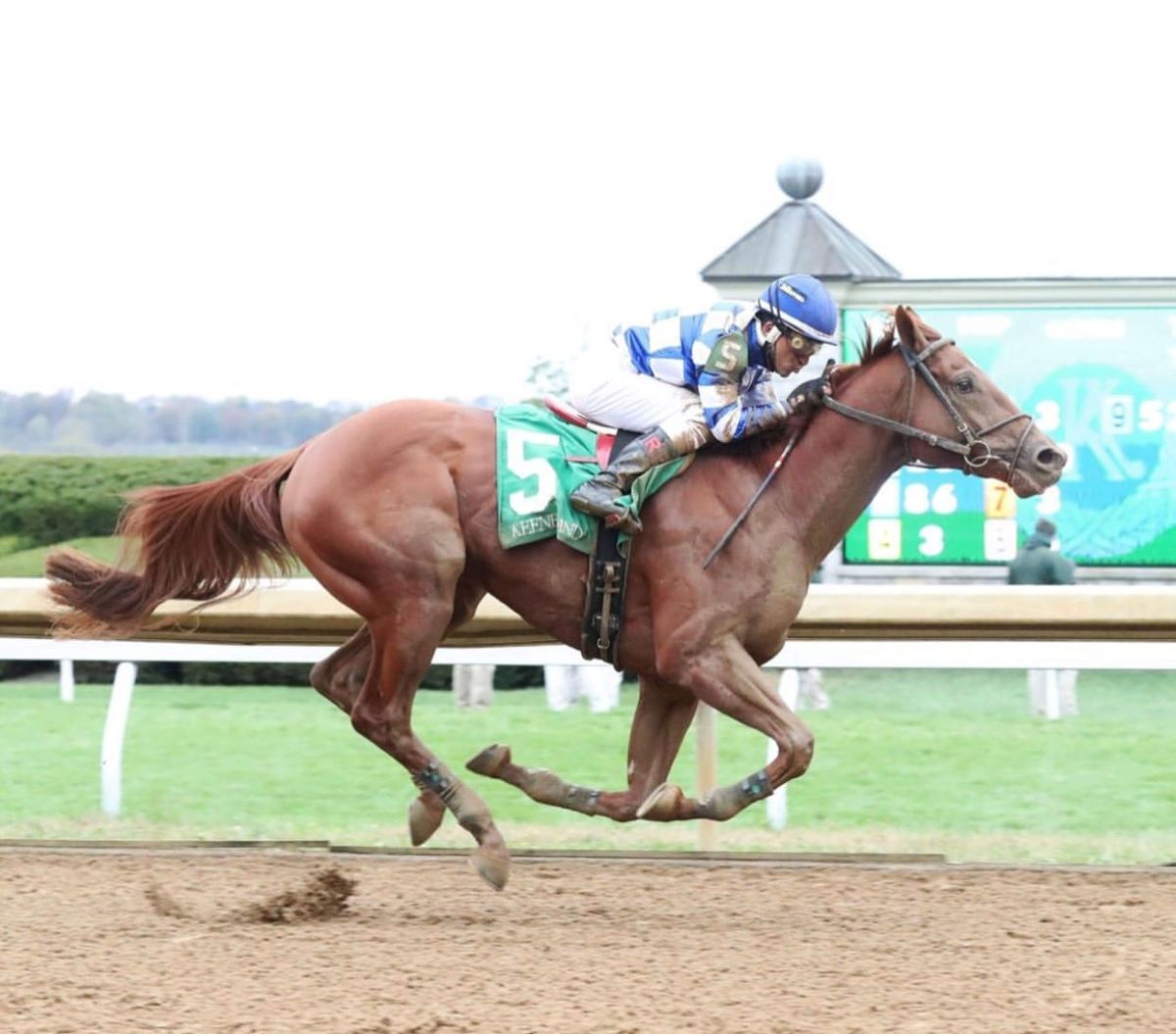 Brown told Blood-Horse that Highly Motivated will likely run in the Derby and that Crowded Trade will likely participate in the May 15 Preakness Stakes.
"I'm leaning toward running Crowded Trade in the Preakness, but I want to be represented in the Kentucky Derby by either him or Highly Motivated," Brown told Blood-Horse. "I won't run both of them in the Derby, but I want to work both of them this weekend and see how their health status is before making a final decision."
Highly Motivated sits 14th on the points ladder with 50 points. Crowded Trade is safely in as well, parked in a five-way tie on the original 40-point threshold. After his Gotham Stakes runner-up and his third in the Wood Memorial, Crowded Trade ranks 18th based on non-restricted stakes earnings.
Hidden Stash ready and able to take his Derby place
This opens the Derby door for Hidden Stash, who currently sits 21st with 32 points. Trainer Vicki Oliver wasted no time getting the Constitution colt ready for his Derby close-up. She turned him loose for a half-mile workout at Keeneland on Wednesday morning. Hidden Stash reeled off fractions of 12.6 seconds (furlong), 24.40 (quarter-mile), 36.60 (three furlongs), and 47.80 (half-mile).
Hidden Stash spotted workout mates Kentucky Ghost and Social Chatter eight lengths, catching both at the wire. Kentucky Ghost is a 4-year-old gelding who owns an allowance win. Social Chatter, a 3-year-old unraced filly.
That 47.8 half-mile was the fastest of 23 running that distance Wednesday morning.
"I thought he worked really well and we beat the rain," Oliver told Keeneland's Amy Owens. "I was going to work Thursday, Friday, or Saturday. I was watching the weather and I wanted to get a decent work in, so we went this morning."
Falling dominoes make the Derby bubble a moving target
Hidden Stash knows Churchill Downs. He picked up one of his two career victories there. Meanwhile, he's coming in off a fourth in the Blue Grass Stakes. One of the three who beat him was Highly Motivated, who placed second by a neck to Essential Quality.
The third-place horse from that race, Rombauer, sits 20th on the list. He got into the Derby when connections for the previous bubble horse – Proxy – confirmed they weren't running the Risen Star and Lecomte Stakes runner-up. Proxy had a spot, based on Weyburn trainer Jimmy Jerkens saving his Gotham Stakes champion for the May 8 Peter Pan.
This puts Dream Shake and his 30 points on the Derby bubble. Another defection puts him into the field. Behind him on the ladder are O Besos (25 points), Get Her Number (20), Hozier (20), and King Fury (20), in that order.