King Fury needs an earthquake of defections to get him in the Kentucky Derby field, but connections for the Grade 3 Lexington Stakes winner said he's ready and waiting for a spot in the Churchill Downs starting gate should one open up.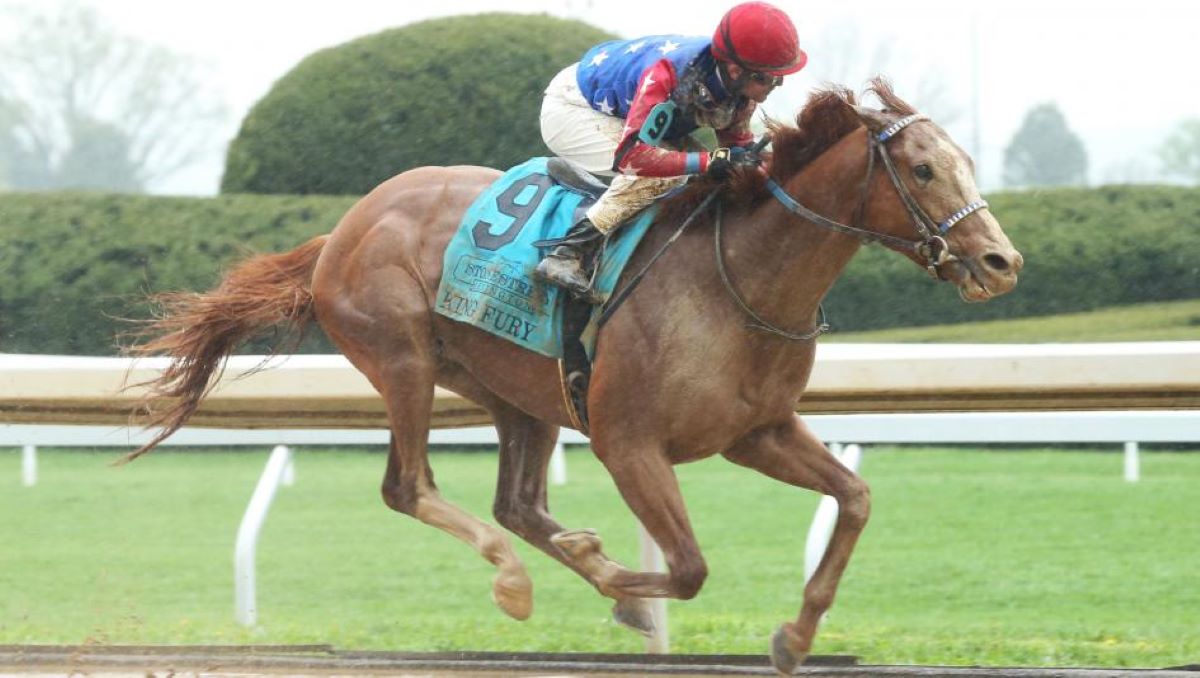 "All good; we are real proud of him," trainer Kenny McPeek told Keeneland. "If his points get him into the Kentucky Derby, we will probably run. It is his home track and he has won there. If he doesn't get into the Derby, he will run in the Preakness. He seems like a horse that is ready to do all that."
Give King Fury and the always-committed McPeek points for gumption, even if the 20 points he earned for his Lexington victory Saturday leave him eight spots and 20 points shy of a guaranteed Derby spot. He sits 28th with those 20 points, tied with Get Her Number, Hozier, and Hockey Dad.
But King Fury's $207,595 in non-restricted stakes earnings put him ahead of only Hockey Dad among that foursome.
Non-restricted stakes earnings serve as the tiebreaker. Regardless, King Fury needs a lot of horses to pass on the Run for the Roses to find his way into the Derby.
King Fury needs help to find his Derby spot
"We will have to see how the ball bounces," McPeek said. "It is out of our control, but we will keep his work schedule the same."
The Lexington gave McPeek confidence that even if nothing opens in the Derby, King Fury put himself on an upward trend going forward. Going off at 18/1 in the Lexington, King Fury feasted on a suicidal speed duel between Noble Reflection, Starrinmydreams, Swiftsure, and Bezos.
Seventh at the half-mile post and fourth at the three-quarters pole, King Fury picked his spot perfectly. He let that quartet wipe themselves out, then picked them all off by the top of the stretch. He beat fellow closer Unbridled Honor by 2 ¾ lengths, and Starrinmydreams by five. Proxy, the $2.40/1 race favorite, finished a non-threatening fourth, six lengths back.
His Grade 1 record leaves room for improvement
The 103 Equibase Speed Figure in his 2021 debut surpassed King Fury's previous best by nine points. That came in the Listed Stakes Street Sense at Churchill Downs last October, the second of King Fury's three wins in six starts.
Looking backward as we look forward, King Fury ran two previous Grade 1s: the Breeders' Futurity at Keeneland last October, and the Breeders' Cup Juvenile a month later. Neither wound up on the Curlin progeny's highlight reel. He finished eighth in the Futurity, and seventh in the Breeders' Cup Juvenile.