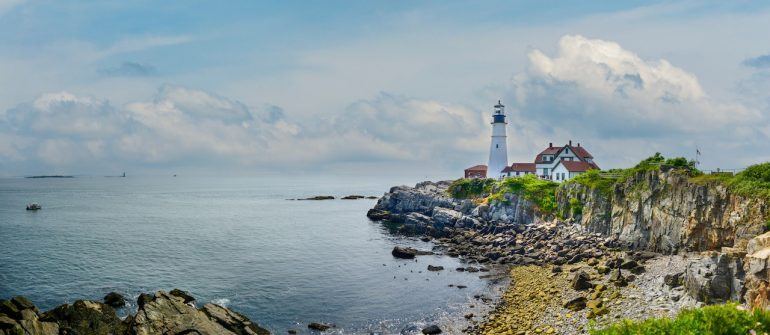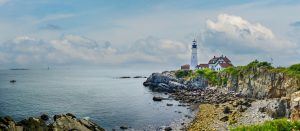 Maine Governor Janet Mills signed LD 585 into law in 2022, legalizing retail and online sports betting in the state. This bill enables in-person retail betting at casinos and off-track sportsbooks. Online sports betting will be in the control of four federally recognized Native American tribes in ME. They will be able to partner with popular online sportsbooks such as FanDuel Sportsbook and DraftKings Sportsbook. 
As of the moment, there has yet to be a recognized start date for sports operators to begin. The simple legalization of sports betting is not the only factor, as relationships between the tribes and the state will also play a significant role in actualizing legalized sports betting in ME.  
Unfortunately for Maine sports bettors, it doesn't appear that retail or online sportsbooks will be open in time for critical American sporting events happening early in the year, such as the Super Bowl and March Madness. 
The Long Road From Legalization to Actualization 
Some states have moved relatively quickly from the legalization process to sportsbooks launching. Maine has been slow due to hiccups occurring among betting regulators. Still, there is hope that the legalization of sports betting in Maine can result in active sportsbooks as early as the Summer of 2023, just in time for a good portion of the baseball season and the 2023-2024 NFL and NBA seasons. 
To quote Maine Gambling Control Unit Executive Director Milton Champion:
"I know this is a hot topic. I know everybody wants it out during the Super Bowl or during March Madness. But let's face it, it's just not going to happen that quickly."
This reality is unfortunate for a state that has taken a long road toward legal sports gambling and appears poised at the cusp of realizing the goal. 
As far back as 2019, Champion began writing rules for the original sports betting bill that Governor Janet Mills vetoed. Upon Mills signing the 2022 bill giving the four federally recognized tribes in Maine control of the online sports betting market, Champion started again in writing new regulations. 
Champion stated:
"I was nervous about being the fifth or sixth state to launch, I feel more comfortable being 34 or 35… we're not trying to change things here in Maine. We're not going to reinvent the wheels."
Champion and the Maine Gambling Control Unit used states such as Colorado, Indiana, Michigan, and Ohio to help form Maine's regulations for legal sports gambling. 
Maine Legal Sports Betting Specifics 
While Maine's legal sports betting rules should be very similar to most states where betting is allowed, there may be a few critical differences, according to Champion. Some of them involve advertising. 
One example is that Maine sportsbooks cannot promote free bets via ad campaigns. The reason is to stop a constant barrage of gambling-oriented messaging in Maine. Of course, sportsbooks will be allowed to promote their lucrative bonus offers via their platforms. 
Champion has also introduced other specifics that will affect legal sports betting in Maine. Examples include details regarding the protection of player data and encouraging responsible gambling among ME residents. In addition, every licensed operator will have to submit a gaming proposal demonstrating at least 10 criteria determining that the sportsbooks have clearly outlined responsible gambling guidelines. In addition, the sportsbooks must permit a person with a joint bank account as another, such as a spouse, to restrict the other from problem gambling. 
While some of these specifics may appear draconian, Champion claims that the reason is to make actualizing sports gambling in the state as turnkey as possible. If all rules and regulations are clear before launch, this will allow operators to comply as soon as possible, leading to a speedy and problem-free introduction of sports gambling in Maine. 
Optimistic Expectations for Legal Sports Betting in Maine 
While dragging of feet has slowed down the process of legal sportsbooks in Maine becoming a reality, the financial prospects for the state are highly positive. Estimations are that legal sports betting will make between $3.8 to $6.9 million in revenue. This sizable income will be added to the already hefty $64 million earned by legal ME gambling in 2022. On top of it, tax revenue will be considerable, with a 16% state tax being imposed on mobile sportsbooks, while 10% will be taken in from brick-and-mortar sports gambling providers. 
There is also an expectation that if legal sports betting can become a reality by Summer, there would be considerable revenue among tourists. Maine is one of the smaller US states in terms of population, with only 1.4 million residents, meaning only so much profit can be generated among state citizens. 
Champion stated that while Maine is not a big gambling state, it is known for being a top vacation destination for outdoor activities. Due to this, there may be a good bit of incoming revenue from tourists looking to enjoy the great outdoors while gambling on sports. These factors mean a bright outlook for the state upon the eventual presence of legal sportsbooks in Maine.