Less than a day after Medina Spirit's remarkable Kentucky Derby victory, trainer Bob Baffert said he's on track for the May 15 Preakness Stakes at Pimlico.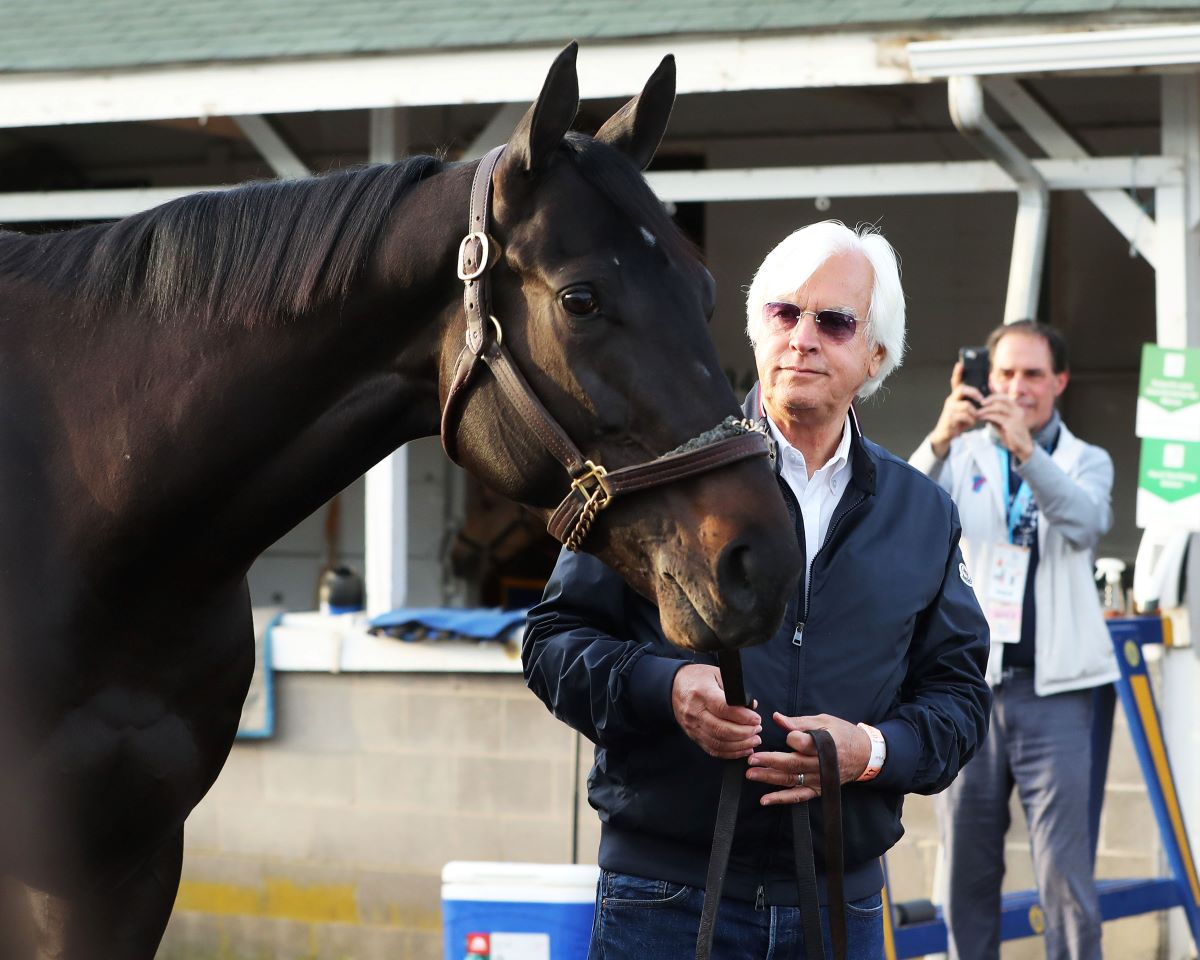 Tentatively.
"He came out of it well. It takes about a week to determine, so I'm going to come back next weekend and see," Baffert told Churchill Downs. "But I don't see anything discouraging right now. Concert Tour worked well this morning (five furlongs in 1:00.60). I'll sit down and talk to (owner) Mr. (Gary) West. He wants that horse to develop and we're not rushing things. We know he's a good horse, so we'll see next week how he is. The thing is how they're training. They both would have to be training well."
Baffert texted OG News last week that the plan is to run Concert Tour if all goes well. He texted that he'd make that call the week before the Preakness.
Medina Spirit Baffert's biggest surprise
As for Medina Spirit, Baffert and owner Amr Zedan were still trying to wrap their minds around one of the Hall of Famer's most improbable Triple Crown race winners. Going off at 12/1, Medina Spirit led at every call, holding off Mandaloun by a half-length and Hot Rod Charlie and favorite Essential Quality by one.
Zedan put Baffert in some elite company with his post-race comments. And not just elite company in the racing world. No, Zedan played the history card.
"(With) a lot of people at their job, it's kind of mechanical and it's a job. With Bob – and that's why age is not a factor – Bob has a lot of years to go," Zedan said. "With Bob, it's an art, it's gut. It's like Michelangelo, Pablo Picasso, it just comes out. It comes naturally. And you don't find that in people a lot, especially those who excel. You just can't be by coincidence a seven-time Derby winner. You can't win two Triple Crowns. It just doesn't happen."
He got the trip when it mattered
For his part, Baffert honestly held no illusions about Medina Spirit's chances. Even in Baffert's customarily loaded Barn 1 at Santa Anita Park, Medina Spirit was no better than his third-best Derby prospect. He entered the Derby trail even lower, behind Life Is Good, Concert Tour and even Spielberg. Medina Spirit lost two races to Baffert's No. 1: Life Is Good, by a neck at January's Sham Stakes and by eight lengths at the San Felipe in early March.
He then finished second to Rock Your World in the Santa Anita Derby.
"(In) my other Derbies, there were some I lost that I thought I couldn't lose. But this is the only Derby I came in here thinking, 'I just don't know if we got the goods,'" Baffert said. "We know he's solid, he's good, and he's tough. But everything's going to have to go really well to get it done. We have to have the trip."
While Medina Spirit got the trip and is likely to take the trip to Pimlico, others aren't as certain. Todd Pletcher, who brought Known Agenda (ninth), Sainthood (11th), Bourbonic (13th) and Dynamic One (18th) to Churchill Downs, said Sunday his foursome won't be at Pimlico.
Lots of decisions forthcoming from other barns
"That's not my MO. We'll get back to New York and regroup," said Pletcher, who rued the bad trip rail-sitter Known Agenda got. "Then, we can think about some major decisions with those horses."
Hot Rod Charlie won't be Preakness-bound either. Trainer Doug O'Neill said he's headed back to California after his third-place Derby finish. That finish added another $300,000 to Hot Rod Charlie's earnings, taking him north of $1.3 million in his eight starts.
"We'll look to run him next in the Belmont Stakes. We'll get him back to California and start planning for that," O'Neill said.
Rock Your World rocked, rolled coming out of the gate
Plans remain in the works for 17th-place finisher Rock Your World, who never factored after a horrific start where he was sandwiched coming out of the gate. A discouraged trainer John Sadler said he and owner Kosta Hronis will figure out what's next once they get back to California.
"We'll get him home and regroup," Sadler said. "At this point, I don't know what we're going to do with him. But we'll come up with a plan."
As for runner-up Mandaloun and fourth-place Essential Quality, trainer Brad Cox told Horse Racing Nation he wasn't ready to commit either those two or Caddo River.