Light heavyweight contender Jamahal Hill will attempt to move himself into the elite of the division when he battles former title contender Thiago Santos in the main event of UFC on ESPN 40 this Saturday night in Las Vegas.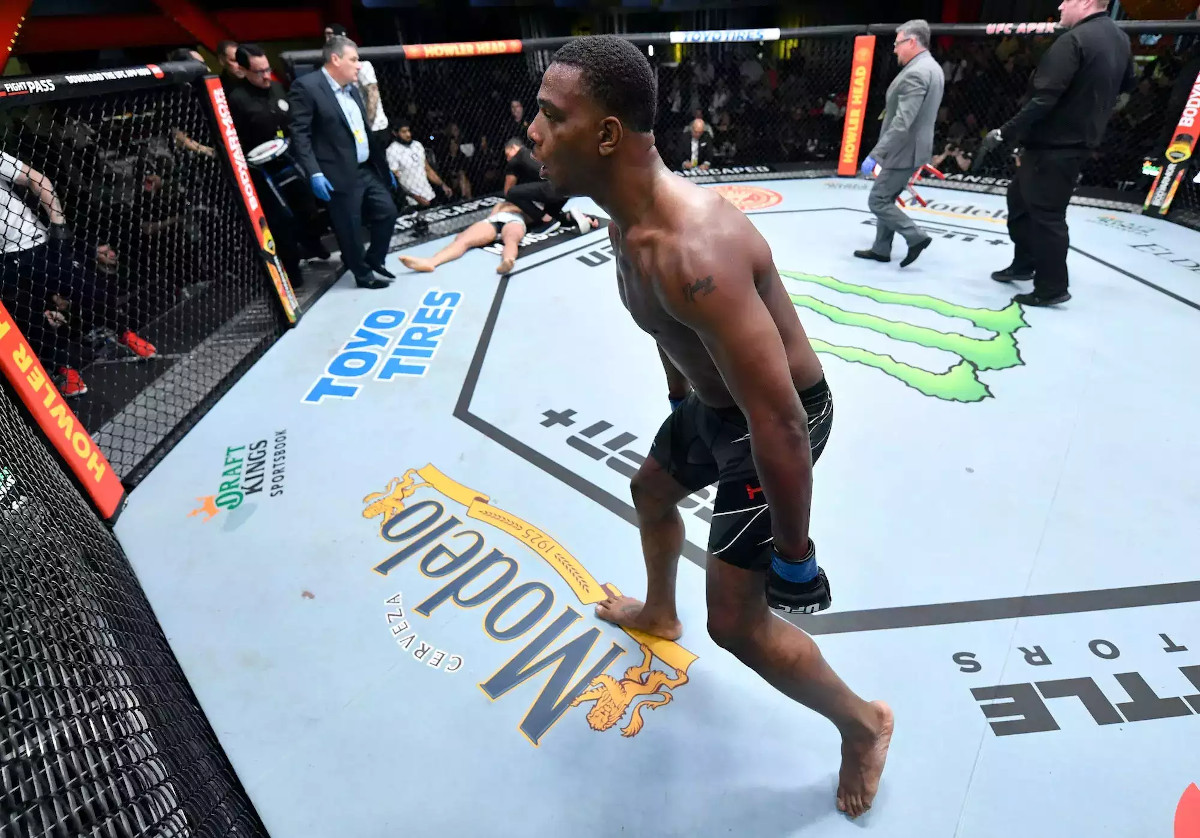 Hill comes in as a commanding -300 favorite over the 38-year-old Santos (+250), according to DraftKings Sportsbook.
Hill sees opportunity in Santos fight
The 32-year-old Hill (10-1) has impressed in his UFC run, winning four of five fights. It would be five of six, if not for a no contest after he tested positive for marijuana following a TKO victory over Klidson Abreu back in 2020.
Hill suffered his only career loss last year to Paul Craig, who finished him in just under two minutes. Since then, Hill has bounced back with quick, decisive victories over Jimmy Crute and Johnny Walker. Now at No. 10 in the UFC's light heavyweight rankings, Hill sees a path to title relevance if he can get past the aging Santos.
"This fight is exactly what I've been waiting for," Hill told Sports Illustrated. "After this fight and one against another top-five guy, I'll get my title shot."
Meanwhile, Santos (22-10) sits in the No. 6 position in the light heavyweight rankings despite losing four of his past five fights. To be fair, those four losses have come against serious competition. It started with a split decision loss to Jon Jones for the light heavyweight title at UFC 239 in 2019. Since then, he has also lost to Glover Teixeira (the No. 1 contender in the division), Aleksander Rakic (No. 4), and – most recently – Magomed Ankalaev (No. 3).
One last ride for light heavyweight veteran
Those losses might show that Santos can no longer compete with the light heavyweight elite in the UFC. Santos sees it differently. Like Hill, he believes that an impressive win on Saturday could propel him back into the title picture one last time.
"If I stop this guy, I do believe that they probably are going to have one more fight to go again to the title," Santos told The New York Post. "First, I need to do a good win this Saturday, a good victory, and show that I deserve something more."
Fans should get an exciting and entertaining fight on Saturday, if nothing else. Both Santos and Hill are knockout artists: Santos has won 15 of his 22 career fights by knockout, while Hill has stopped six of his 10 victims. In the end, however, Hill believes that he can dish out enough punishment to overwhelm Santos, no matter how much the veteran is prepared to absorb.
"I'm going to finish Santos," Hill said. "I can't control how much he can take, but I can control how much I can put on him. So it doesn't matter how long it takes, but I'm going to put pressure on him until he breaks."