Oscar De La Hoya wants back in a boxing ring. The 47-year-old told ESPN on Wednesday that he's ending his retirement, and plans on returning to the sport he dominated in the 1990s and 2000s.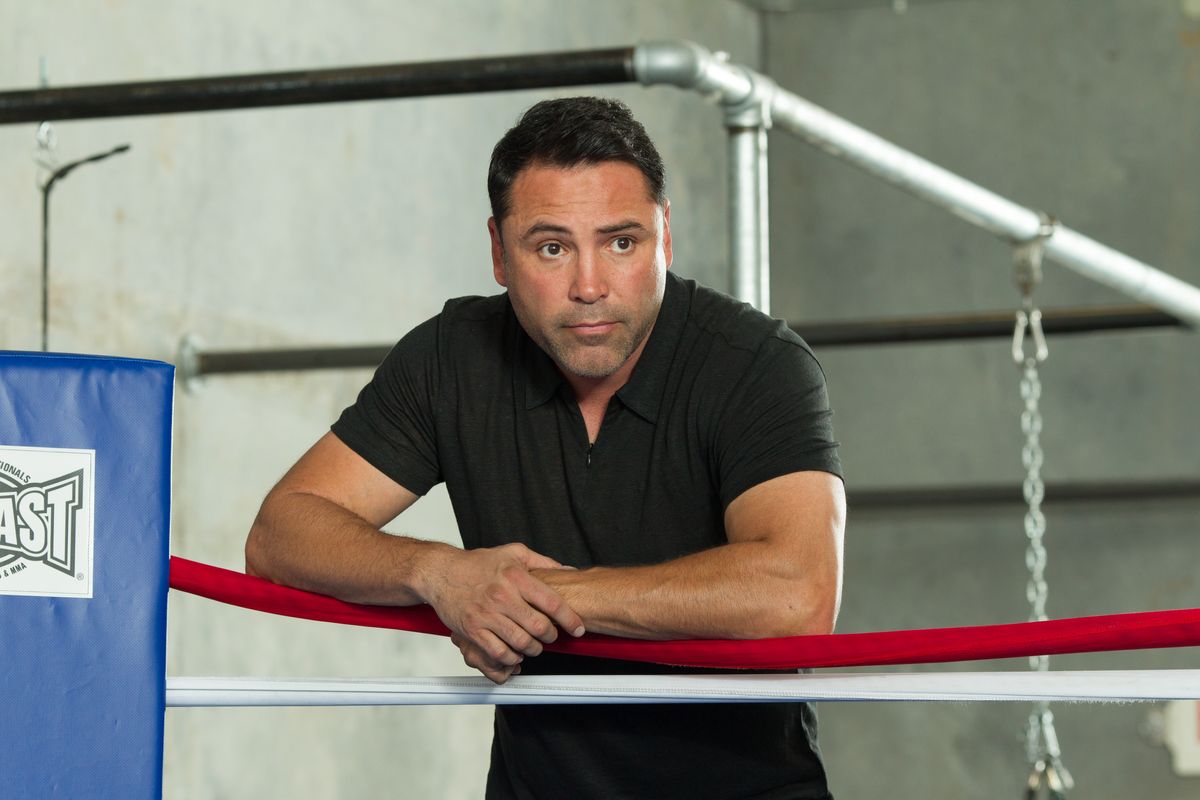 De La Hoya insists that his return to boxing won't be an exhibition like Roy Jones Jr. and Mike Tyson. The "Golden Boy" says there's no rust in his game.
"It's a real fight," De La Hoya said. "I miss being in the ring, I love boxing. Boxing is what gave me everything I have today, and I just miss it."
Since his last fight in 2008, a loss to Manny Pacquiao, De La Hoya has busied himself with promoting other fighters. He's frequently criticized younger boxers that aren't part of his organization.
"These guys are in it just for the money, that'll be the big difference," De La Hoya said. "I will fight for the glory, and these guys only fight for the money. And guess what? The glory will always win."
Who Will De La Hoya Fight?
De La Hoya says he wants to face a top contender if he's going to come out of retirement. He said his preferred weight class would be super welterweight or middleweight, which would mean he'd want to face off with Gennadiy Golovkin or, possibly, his own client, Canelo Alvarez.
"Look, it's been a long time, yes, but actually my jab feels faster than ever," De La Hoya said. "I have to make sure that my conditioning is perfect, my health is good. And that's going to take place in the next few weeks. So we'll see."
This isn't the first time De La Hoya has flirted with a return to the boxing ring. He floated the idea in 2017, and UFC fighter Conor McGregor was named as a possible opponent.
At the time, Bovada listed De La Hoya as a -140 favorite over McGregor at even money. The sportsbook had its doubts the fight would occur, however, listing the possibility of the bout at -700 for no fight, and +400 that the two would meet. Bovada was skeptical De La Hoya would fight at all in 2018, with a De La Hoya fight occurring at +300, and him staying retired at -500.
Troubling Trend in Boxing
De La Hoya is part of recent movement of retired boxers expressing a desire to get back in the sport. It began with Mike Tyson, who posted a video of himself training back in May. The 54-year-old former heavyweight champion said he was looking to fight a three-round exhibition for charity.
A week after Tyson's video, his longtime foe, 57-year-old Evander Holyfield, posted a training video, leading to speculation that the two would meet for a fourth time. The Westgate's SuperBook USA put out a line on a possible Tyson-Holyfield fight. Tyson was favored at -300, while Holyfield was at +250.
Tyson, however, settled on a fight with Roy Jones Jr. Originally set for Sept. 12, the fight's since been moved to Nov. 28 at Dignity Health Sports Park in Carson, California.
The 51-year-old Jones balked at the rescheduling and told The Daily Mail he might pull out of the contest.