Oscar De La Hoya is a renowned boxing champion, a successful promoter of the sport, and an Olympic gold medalist. Now, "The Golden Boy" says he's interested in adding one more title to his collection: President of the United States.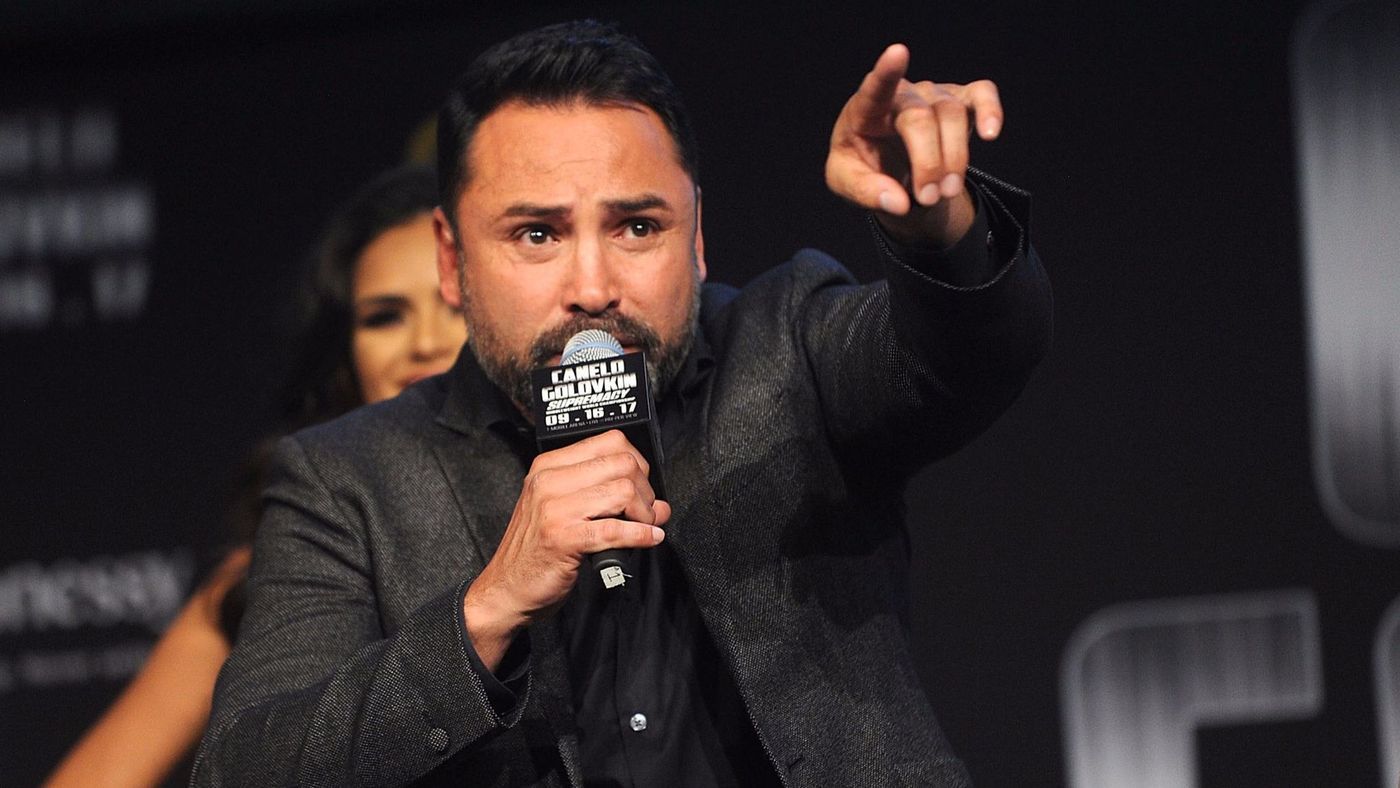 De La Hoya made that surprising announcement on Tuesday, telling reporters that he is at least considering a run for president in 2020, even if such discussions are in the preliminary stages.
De La Hoya Confirms Rumors in Las Vegas
De La Hoya, a 45-year-old who was born in Los Angeles, has been the subject of rumors that he might be interested in seeking public office. While in Las Vegas promoting the upcoming rematch between Canelo Alvarez and Gennady Golovkin, he told reporters that he is considering running as a Democrat for the party's 2020 presidential nomination.
"That's the beauty of our nation," De La Hoya told reporters. "If Arnold can be governor, if Trump can be president, then why can't a Mexican-American who won an Olympic gold medal, who's over 35 and a US citizen, run for presidency?"
De La Hoya says that he started thinking about a potential presidential run "many years ago," and there are certainly factors that would help make his campaign more than just a vanity project.
De La Hoya is an extremely popular figure among Mexican-Americans, and was a national hero when he won the Olympic lightweight boxing tournament in Barcelona back in 1992. He also has substantial personal wealth to help get his effort off the ground.
De La Hoya Says Past Has Made Him Wiser
However, there would also be challenges to overcome. De La Hoya's personal life would come under intense scrutiny if he ran for public office, and the boxer has had issues with alcohol and substance abuse in the past.
Still, De La Hoya says that those experiences have only made him a better candidate for the highest office in the land.
"As I got older, I get wiser. And as I get wiser, I get smarter," he said. "And as I get smarter, I start to realize the millions and millions of people who've told me, 'Oscar, why don't you run for some kind of office? Because you can make a difference.'"
Speaking to TMZ, De La Hoya said that he is putting together an exploratory team, and that he would go forward with his bid if it looks as though his candidacy is viable.
If De La Hoya were able to beat the odds and become the Democratic nominee for president in 2020, he would likely face off with President Donald Trump in the general election. The two men briefly feuded in 2016, when De La Hoya accused Trump of cheating at golf. Trump responded by saying that he had never played with De La Hoya, though video footage proved otherwise.
De La Hoya retired from boxing with a 39-6 record, with 30 of his wins coming via knockout. Over the course of his career, he won world titles in six different weight classes, and was twice named the best pound-for-pound boxer in the world by The Ring. In addition to boxing, De La Hoya also began promoting MMA events in 2018.