If you're a member of Generation X, then you've spent an obscene amount of time playing video games with friends in the late 1980s and early 1990s. A handful of sports video games on Nintendo will forever be burned into our memory banks including Tecmo Bowl, NHLPA 93, and Mike Tyson's Punch-Out.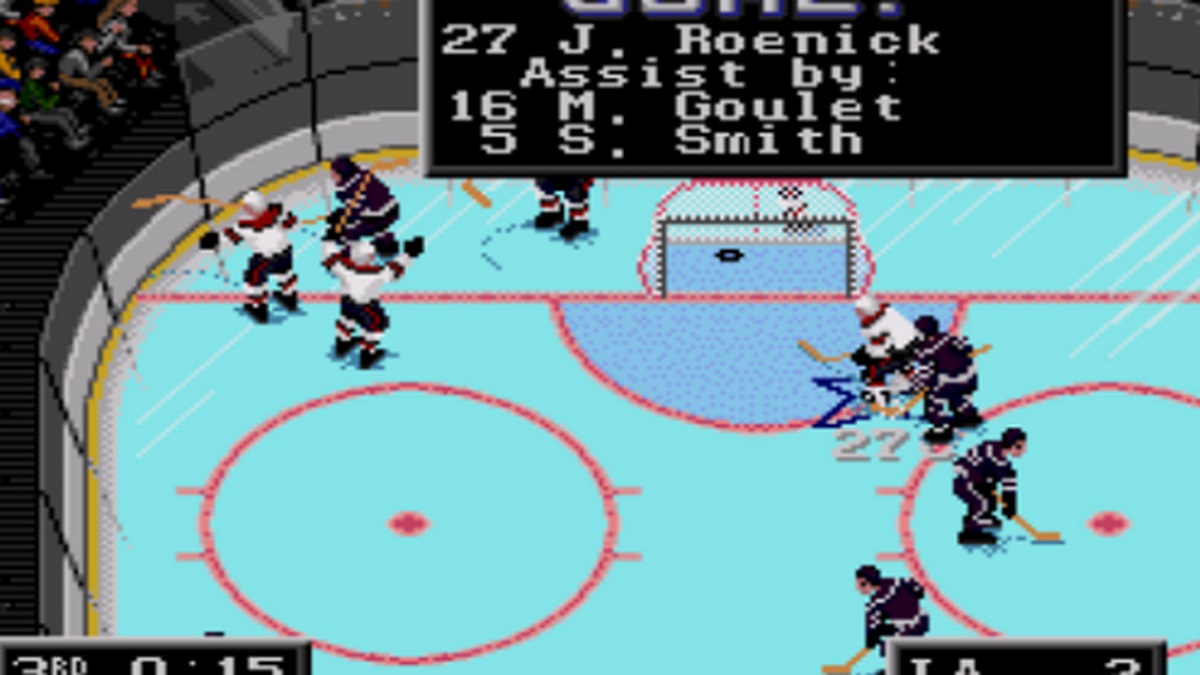 There's no shortage of other classic vintage games out there like anything from the Madden Football family, Ken Griffey Baseball, NBA Jam aka "he's heating up!", EA Sports FIFA, ad Tony Hawk's Pro Skater. Yet, even with the advanced graphics of the current generation of video games cannot compete with some of the classics on Nintendo.
Even if you cannot get your hands on an old NES console, or you tried to hook up your old Nintendo to no avail — even by blowing on the cartridges — you can still take a walk down memory lane via YouTube. There's no shortage of gameplay or playthrough videos featuring the favorite games from your childhood, including some of best sports titles in gaming history.
Tecmo Bowl
I cannot count how many late nights I played the original Tecmo Bowl with my brother. It was a simple game released in 1989 with four basic plays to select on offense/defense. Every team had two running and passing plays, except San Francisco and Miami who had three passing plays.
On defense, you had a 25% chance to predict what play the offense would call. However, if you frequently played the same opponent — like my brother and myself — you knew their favorite plays and patterns, which made Tecmo Bowl more of a mind game.
Like many of you, we had the "Bo Jackson Rule" where no one could use his team because he was a real-life cheat code and impossible to tackle and ridiculously fast. When picking teams, you could not select the Los Angeles franchise as part of the Bo Jackson Rule. Nintendo did not have an actual license from the NFL, so they had a work around using city names and team colors, but fans knew who was who.
Tecmo Bowl had a version of the New York Giants, which was my usual pick. On defense you made sure you controlled #56 aka Lawrence Taylor because he was the fastest defender and could get into the backfield in a flash to record a sack and drop a running back for a loss.
Kicking was always the pain in the butt, but poor kick coverage was also tilting. If you didn't tackle at the precise angle, you were most likely giving up a kick return for a touchdown.
NHLPA 93
Did EA Sports achieve hockey prefect with NHLPA 93? This was the days before the Nanny State took over and tried to reduce violence in video games and removed fighting in the NHL 94 sequel. The NHL has been trying to escape their rough and tumble days of "old time hockey" with superfluous violence and fighting.
However, the NHLPA 93 video game from the early 1990s captured the last era of pugilism on the ice. Yes, you could actually get into a fight in NHLPA 93, and you could knock out opposing players with cheap hits. If you get lucky, you can even make them bleed on the ice. Scoring a knockout of your opponent in a one-on-one fight after you drop the gloves was more exhilarating than scoring a goal.
NHLPA 93 debuted when I was in college and it was the most popular game in my fraternity house. We held season-long contests and tournaments. Even classmates that didn't like hockey were addicted to the game, which we played 24/7. It got so bad that the guy who owned the original game (shoutout to Greg M.!) had to lock his doors at night, and hide the game when he went to class because he'd come back and find eight people in his room ripping bong hits and playing NHLPA 93. The problem was solved when a couple of other fraternity brothers purchased additional copies, so there was at least one version of the game on every floor of the fraternity house.
NHLPA 93 was so popular that it even made an appearance in the indie film "Swingers" when the guys would gather at someone's apartment in Hollywood to play NHL 94 at the pre-party.
Mike Tyson's Punch-Out
There were two versions of Punch-Out one involving the Mike Tyson branding and the other one that did not. This was one of the few popular arcade games that was also a console game that debuted in 1984.
Like in real life boxing, you had to work your way up the ranks to get a title shot. Every boxer was different and had their own specialty knockout punch. Opponents gradually increased in skill the father you went, but your game would end if you got knocked out. It could take months before you got good enough to finally face Mike Tyson in the ring. And then it could take a few more months to figure out how to beat him. Do not forget this was an era before the internet, and if you did not have a subscription to video game magazines, you had to figure out a strategy by yourself, or consult with your friends on how to survive a barrage of combination punches and finally knock out Tyson.
The boxer names were just as iconic as the original Punch-Out game: Glass Joe, Bald Bull, Mr. Sandman, Soda Popinski, and Super Macho Man. In the Mike Tyson version released in 1987, Punch-Out included Von Kaiser, Piston Honda, Don Flamenco, King Hippo, and Mike Tysoon (aka Mr. Dream in alt versions).
It was fun trying to remember the perfect combinations to defeat each boxer. It's stil hilarious that King Hippo's pants would fall down when you punched him in the stomach multiple times in a row.