EA Sports failed to reach an agreement with the world football governing body over an extension of their naming license. As a result, FIFA will now be called EA Sports FC from 2023.
"After nearly 30 years of creating genre-defining interactive football experiences, we will soon begin an exciting new era. Next year, EA SPORTS FC will become the future of football from EA SPORTS," EA Sports said in a statement. "Alongside our 300+ license partners across the sport, we're ready to take global football experiences to new heights, on behalf of all football fans around the world," the message added.
"Everything you love about our games will be part of EA SPORTS FC – the same great experiences, modes, leagues, tournaments, clubs, and athletes will be there. Ultimate Team, Career Mode, Pro Clubs, and VOLTA Football will all be there," EA said.
The FIFA series is one of the best-selling video game franchises of all time. EA Sports entered the partnership with FIFA in 1993 and came up with a fresh version of the game every year, while also adding spin-off editions as well.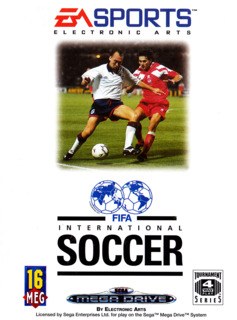 FIFA president wants new game to rival EA Sports FC
The FIFA name won't disappear from gaming once the deal between the world football association and EA Sports runs out. President Gianni Infantino says there are plans to replace EA Sports with another gaming partner.
"I can assure you that the only authentic, real game that has the FIFA name will be the best one available for gamers and football fans," Infantino said.
Talking to the BBC, EA Sports vice-president David Jackson commented on the FIFA split, saying "the world of football and the world of entertainment are changing and they clash within our product … In the future, our players will demand of us the ability to be more expansive in that offering. At the moment, we engage in play as a primary form of interactive experience."
Jackson added that, in the future, "watching and creating content are going to be equally as important for fans." He added that under the licensing conventions that FIFA and EA agreed to 10 years ago, there were some restrictions that were going to the league from building those experiences for players.