Legendary Oakland Raiders head coach and NFL Hall of Famer John Madden will appear on the cover of the Madden 23 video game by EA Sports.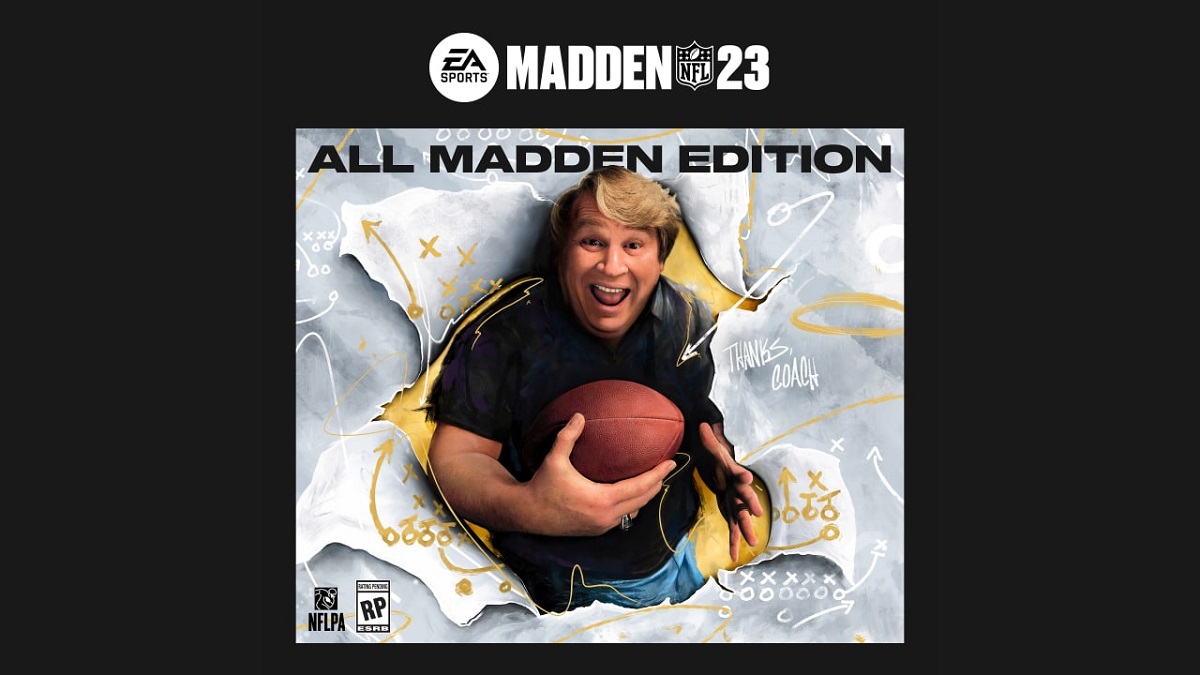 Gamers and NFL football fans will have to wait until August for EA Sports to release Madden 23. This won't be the first time Madden has appeared on the cover of his own video game; in 1999, he appeared on Madden NFL 2000.
Last season, Tom Brady and Patrick Mahomes shared the cover of Madden 22.
Madden passed away at the end of December at the age of 85. Depending on your age, Madden is linked to different aspects of pro football: coaching, broadcasting, and video games.
In the 1960s and 1970s, Madden was the Raiders' head coach, leading the 1976 team to victory in Super Bowl 11.
By the 1980s, Madden pivoted to broadcasting. He started out a CBS Sports before spearheading Fox Sports' coverage in the 1990s. At the turn of the century, ABC hired Madden to join Al Michaels on Monday Night Football. Madden ended his broadcasting career with NBC Sports and "Sunday Night Football" before retiring in 2008.
Madden first licensed his likeness for video games in 1988 for John Madden Football, which was initially created by EA Sports/Electronic Arts. Since 1999, the title has been called Madden NFL followed by the ensuing year.
Madden 23: Three Covers and $5 Million in Charity
Madden 23 will feature Madden on different covers with two depicting him as an NFL head coach, and one as a broadcaster.
"We were thinking about this year's game and who was going to go on it," said Seann Graddy, the executive producer of Madden NFL. "It almost became an obvious answer. I say that because we really wanted to celebrate Coach in the product this year, and what he's meant to us for the 30-plus years that we've been using his name in our game."
The first cover, designed by artist Chuck Styles, will feature Madden as a young coach.
"The thing that we wanted everyone to take away is that we're celebrating all three phases of Coach Madden's kind of legacy," said Graddy.
The cover featuring Madden the broadcaster will have him in a shirt and tie while drawing a telestrator, which was a huge hit with fans when he first started using it during games.
Although specifics won't be revealed until tomorrow, there will be a version where Madden coaches against himself with the AFC All-Madden Team versus the NFC All-Madden Team at the old Oakland Coliseum circa the 1970s.
"Honestly, the thinking of why we wanted Coach vs. Coach is, we want Coach to win," added Graddy.
EA Sports will donate $5 million to charities that Madden was heavily involved with before he passed away in late 2022. Half will get split among nonprofit organizations such as Girls Who Code, College Track, StreetCode Academy, and Mission Bit. The other $2.5 million will create a new EA Madden Scholarship to provide financial assistance to a dozen historically black colleges and universities.