What a difference a quarterback makes, eh? Tom Brady announced that he would return to the Tampa Bay Buccaneers as their starting quarterback after he reconsidered his retirement, and as a result, the Bucs saw their Super Bowl 57 odds jump from +3000 to +850.
Right now, the Bucs are tied for the third-highest team on the NFL futures board at DraftKings. They were as low as +5000, but bookies noticed a trickle of money last week when rumors suggested Deshaun Watson would join the Bucs in a trade.
The Buffalo Bills and Kansas City Chiefs were co-favorites last week, with the prevailing sense that the two would meet in next season's AFC Championship. Right now, the Bills moved ahead slightly at +700 odds as the outright favorite, while the Chiefs are +750 odds.
SUPER BOWL 57 ODDS – TOP 5
| | | | |
| --- | --- | --- | --- |
| | NOW | LAST WEEK | 2/14/2022 |
| Buffalo Bills | +700 | +700 | +700 |
| Kansas City Chiefs | +750 | +700 | +700 |
| Green Bay Packers | +850 | +750 | +1500 |
| Tampa Bay Bucs | +850 | +3000 | +2200 |
| LA Rams | +1100 | +1000 | +1000 |
---
The Green Bay Packers saw a bump in their Super Bowl 57 odds after Aaron Rodgers remained with the team thanks to a $200 million deal. The Packers and Bucs are both +850 odds to win Super Bowl 57.
The defending champion LA Rams are fifth on the futures board at +1100 odds to pull off back-t0-back championships.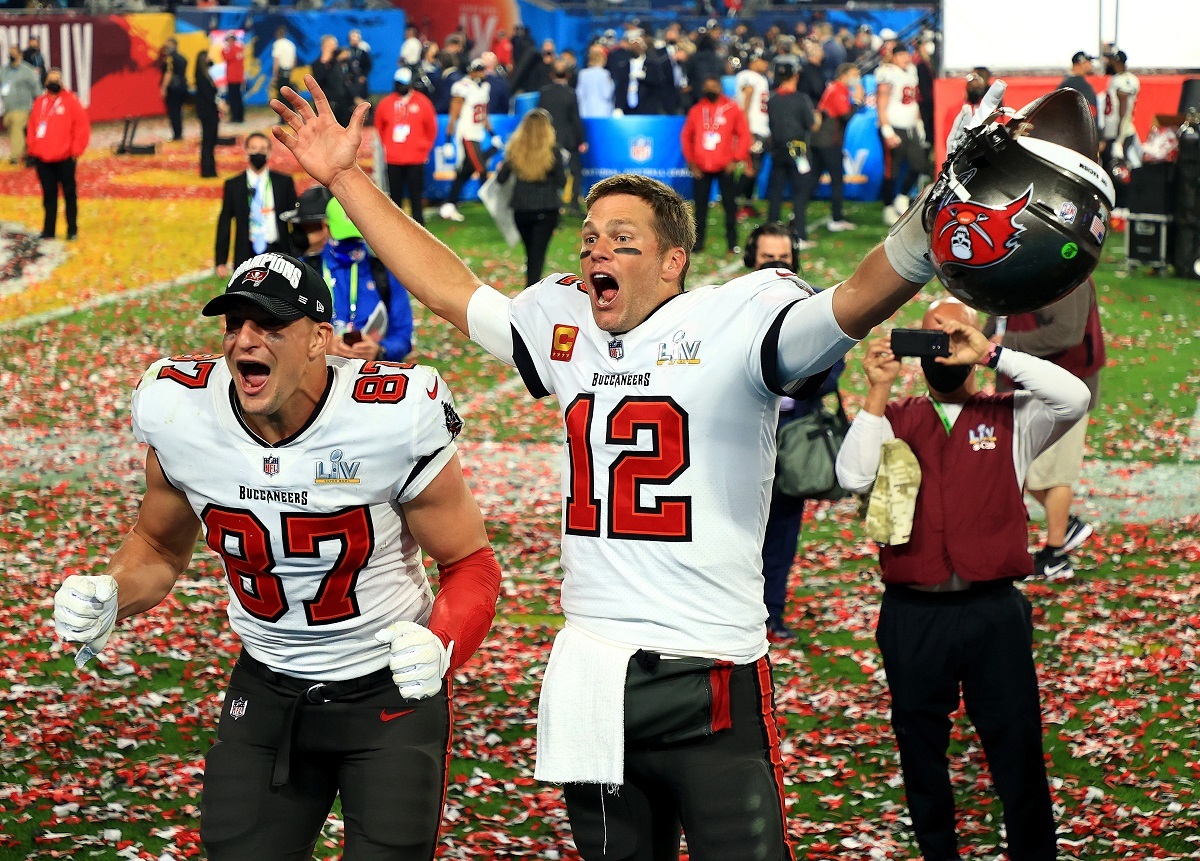 Will Gronk and Fournette Return?
Tight end Rob Gronkowski hinted that he'd like to return to western New York and play next season with the Buffalo Bills. He grew up in the Buffalo suburbs and grew up as a Bills fan. However, now that Brady returned to the Bucs, Gronk will now have a tough decision to make.
Brady persuaded Gronk to come out of retirement in 2020 to play for the Bucs after he signed with Tampa Bay. Gronk had a full year to heal his numerous injuries despite a busy schedule in his post-NFL life, which included a stint on the Masked Singer.
At least Brady will have his center back. Ryan Jensen, the anchor of the offensive line, returns to the Bucs after he signed a three-year deal worth $39 million, or an average of $13 million per season.
Left guard Ali Marpet abruptly retired at age 28, but could the GOAT cajole Marpet to return to Tampa's O-line?
The Bucs will have to make a decision with right guard Alex Cappa, who is about to test free agency waters. With Brady back in Tampa, perhaps Cappa will return for a "TB return" discount.
Running back Leonard Fournette is the biggest name on offense who is a free agent. Fournette, who is a dangerous dual-threat back, is coveted by multiple teams.
On defense, there's five players of note that are free agents. William Gholston and Ndamukong Suh from the defensive line have a chance to get paid elsewhere or stick around Tampa for a shot at winning another Super Bowl with Brady. Tampa's secondary will love to have cornerback Carlton Davis and safety Jordan Whitehead return. Veteran linebacker Jason Pierre-Paul is also about to become a free agent.