Which starting quarterback will throw the most picks this season? Zach Wilson from the New York Jets is the betting favorite to throw the most interceptions at +800 odds via DraftKings, followed by Davis Mills from the Houston Texans and Trevor Lawrence of the Jacksonville Jaguars at +1000 each.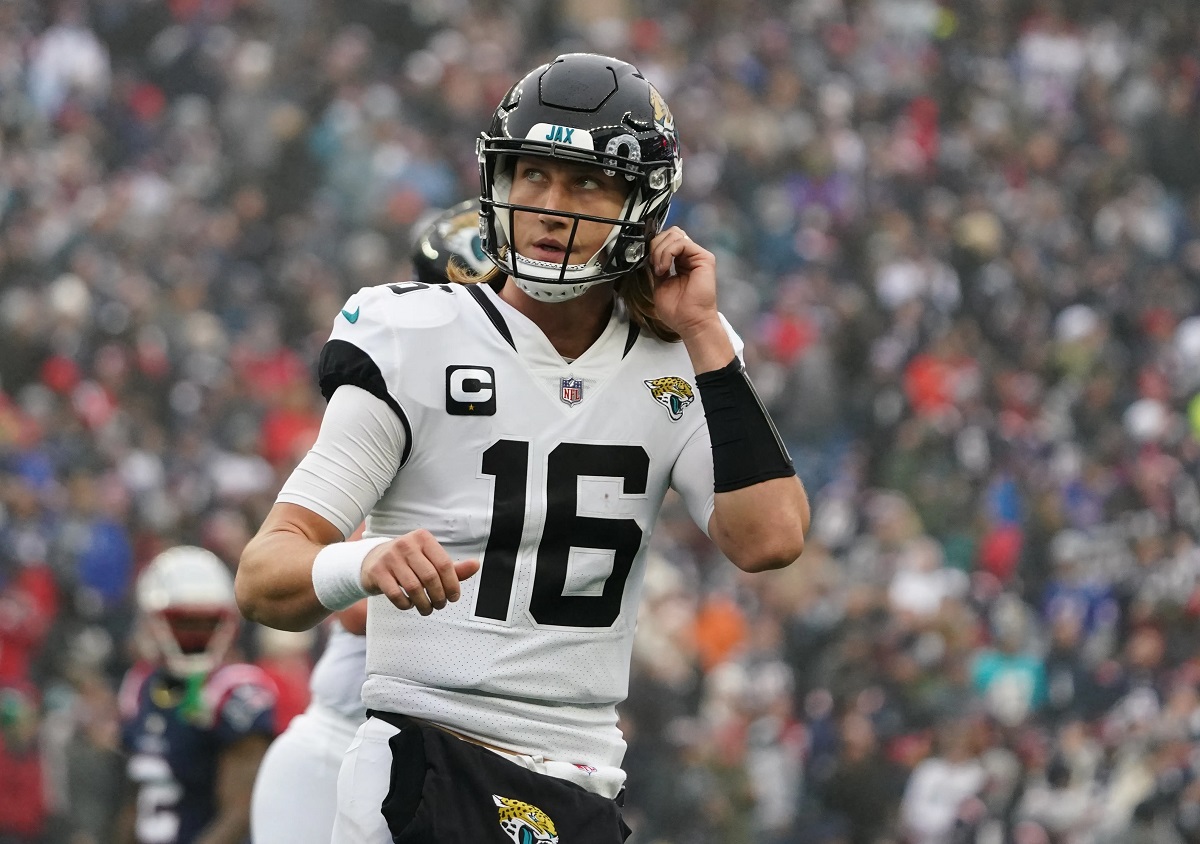 It's no coincidence that the trio of quarterbacks — Wilson, Mills, and Lawrence — played for three of the worst teams in the NFL last season. The outlook is grim for all three squads heading into this season, but the public is easily swayed by recency bias.
NFL PLAYER PROP BET: MOST QB THROWN INTERCEPTIONS
Zach Wilson +800
Trevor Lawrence +1000
Davis Mills +1000
Justin Fields +1000
Jameis Winston +1300
Matthew Stafford +1400
Mac Jones +1600
Tua Tagovailoa +1800
Baker Mayfield +1800
Ryan Tannehill +1800
Jared Goff +2000
Derek Carr +2000
Daniel Jones +2000
Trey Lance +2000
Sam Darnold +2000
Lamar Jackson +2000
Justin Herbert +2000
Joe Burrow +2000
Geno Smith +2500
Carson Wentz +2500
Drew Lock +2500
Kyler Murray +2500
Tom Brady +3000
Patrick Mahomes +3000
Josh Allen +5000
Russell Wilson +8000
---
Lawrence and Matthew Stafford from the LA Rams were co-leaders with 17 interceptions last season. Stafford is +1400 odds as the sixth-highest player on the prop bet board at DraftKings.
Zach Wilson +800
Let's get the "Wilson sleeping with his mother's best friend" drama out of the way first. Wilson's affinity for older women has nothing to do with his ability to turn the ball over, but as a  die-hard New York Jets fan I cannot pass up a cheap shot at the LOL Jets. There's been no shortage of cougar memes floating around over the last few weeks, but at least the sporting world and gambling Twitter is talking about something else other than how much the Jets will suck this season.
One of the reasons the Jets drafted Wilson was his decision making in the pocket. In 30 starts at BYU, Wilson threw only 15 interceptions. During his final season at BYU, Wilson tossed just three interceptions in 12 games.
In 13 games with the Jets last season, Wilson threw 11 interceptions. To his credit, he threw four picks against the New England Patriots in Week 2 and tallied nine in his first five games. Wilson threw just two picks the rest of the season including a clean slate in his final five games.
We love to fade the Jets, and the public loves to bash the LOL Jets, but this might be the one time when public perception does not align with the numbers. Wilson is the betting favorite at +800 odds to throw the most interceptions, but we think he'll stay under one pick per game.
Congrats, Zach Wilson! pic.twitter.com/YMEu2HYcCE

— NFL Memes (@NFL_Memes) July 11, 2022
Trevor Lawrence +1000
Lawrence was doomed to fail during his rookie season with the Jacksonville Jaguars because of Urban Meyer. It does not matter how talented you are, but if you're not put in a position to succeed with a joke of a head coach and poor leadership without any specific direction, it's a recipe for disaster.
Lawrence finally has a proper mentor in new head coach Doug Pederson. As a former NFL quarterback, Pederson can take Lawrence under his wing and put him on the right path to success. That's one of the reasons why the Jaguars hired Pederson, and it's foolish that they didn't put more thought into their original hire last season. Meyer was a disaster across the board and even though they fired him after 13 games and a 2-11 record.
Lawrence threw just three interceptions after Meyer got canned, and all three were in a 501-0 blowout by the New England Patriots. He tossed zero interceptions in the other three games without Meyer, so that's something positive to build upon.
Lawrence got picked off seven times in his first three games as a rookie, but threw only 10 interceptions in his final 14 games. Aside from an ugly four pick game in a shutout against the Tennessee Titans, Lawrence had nine games without an interception. These are promising numbers if you're a Jaguars fan or rooting for Lawrence to succeed this season. Let's assume Pederson installs a better playbook and provides actual leadership this season, so Lawrence might not throw the most interceptions in back-to-back seasons.
Kyle Dugger picks off Trevor Lawrence!

It's Lawrence's 3rd INT of the day pic.twitter.com/p0YBXOkF5k

— Ben Brown 🌻 (@BenBrownPL) January 2, 2022
Davis Mills +1000
Mills tossed 10 picks in 13 games last season as a rookie with the Houston Texans, but again, optics is everything. The Texans are projected to lose the most games in the NFL this season, and oddsmakers gave them a paltry win total of 4.5 o/u games. Mills at +100 odds to throw the most interceptions seems like the cool kids picking on the dorky kids sitting at the loser table in the cafeteria. Sure, the Texans will continue their losing ways as the worst franchise in the NFL, but Davis showed a lot of promise last season considering the Texans had a crappy offensive line and he did not have superstar targets to get the ball to.
Matthew Stafford +1400
See kids, you can lead the NFL in interceptions, but still win a Super Bowl. Stafford coughed up the ball 17 times last season and tied Lawrence for most picks, but the Rams had an aggressive offense with plenty of long-range weapons so it was worth the risk.
In four NFL playoff games, Stafford threw three interceptions including two in the Super Bowl against the Cincinnati Bengals.
Stafford was one of six quarterbacks to pass at least 600 times last season. All eight gunslingers had at least double-digit interceptions.
In 182 career games, Stafford threw 161 interceptions. If he plays all 17 games in the regular season, he'd toss 15 picks based on his career averages.
You can expect the Rams to keep airing the ball out, especially with Stafford under center, which is why we like Stafford at +1400 odds to throw the most interceptions in the NFL this season.