Canelo Alvarez and Gennadiy 'GGG' Golovkin have reached an agreement for a third fight between the two middleweights, one that could take place in September.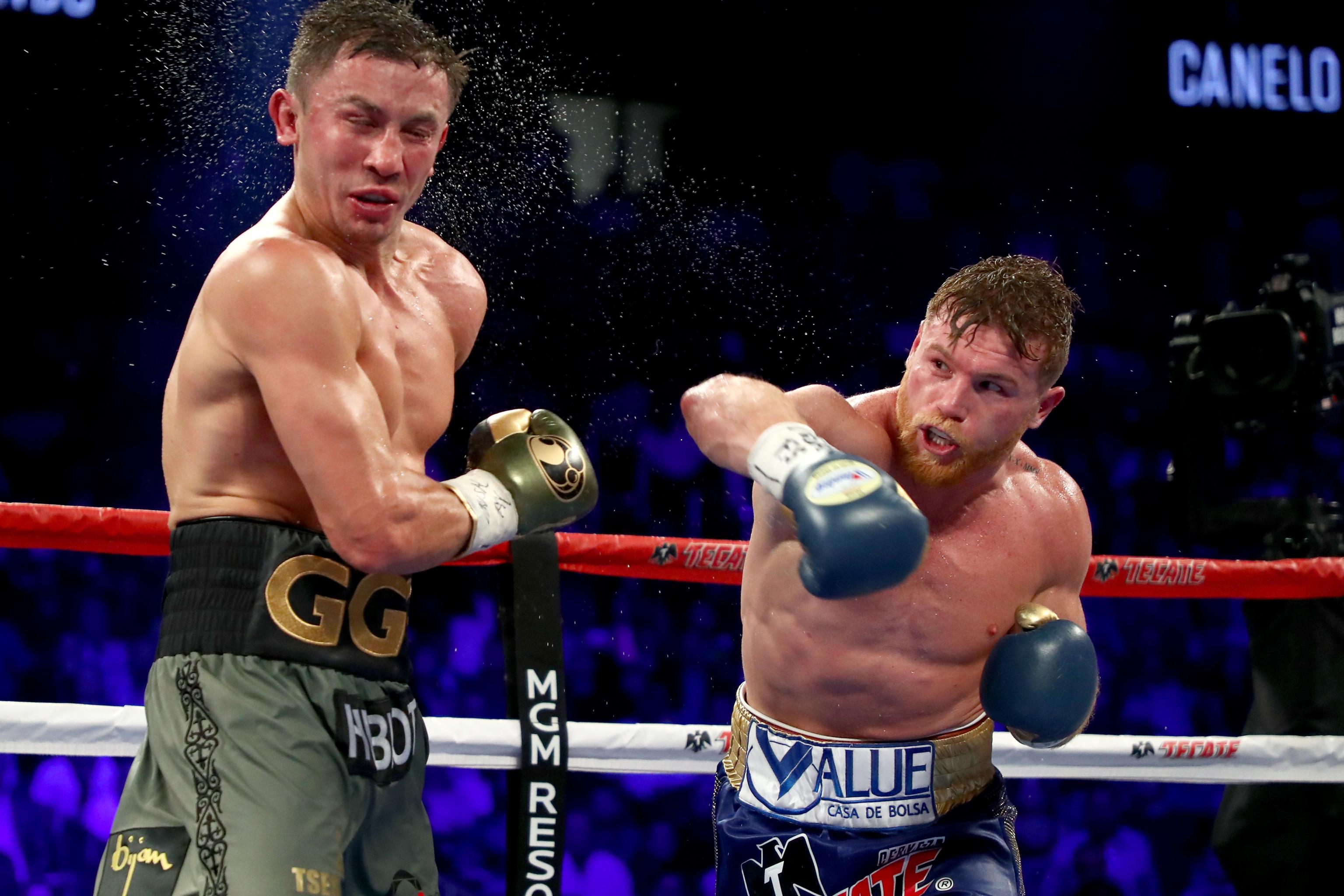 The agreement, which was first reported by Lance Pugmire of The Athletic, would allow both boxers to fight once in the interim before the third bout of their trilogy.
Coronavirus Puts Interim Bouts in Jeopardy
That stipulation matters more to Alvarez, who plans to fight Billy Joe Saunders in a super middleweight unification bout on May 2. Golovkin would also schedule an interim fight, according to sources cited by ESPN.
However, those fights are unlikely to happen. The coronavirus pandemic has caused numerous cancellations and postponements in boxing, just as it has throughout the rest of the sports world, and the Alvarez-Saunders bout is also likely to move back, sources told ESPN.
If that fight faces a long enough delay – and as of now, promoters are as clueless as anyone else as to when large public gatherings will resume – Alvarez could just skip the Saunders fight and move directly to GGG.
The Athletic reported that organizers hope the third bout between Alvarez and Golovkin can go ahead on Sept. 12 at AT&T Stadium near Dallas, though plans are yet to be finalized.
Alvarez and GGG fought two close but controversial fights in recent years.
In the first fight, which took place in Sept. 2017, judges ruled the fight a split decision draw, despite the fact that most observers believed Golovkin (40-1-1, 35 KOs) had earned a tight win on the cards. In the rematch, held almost exactly one year later, Alvarez (53-1-2, 36 KOs) performed better, getting a majority decision win in a fight that many believed was a dead draw.
Alvarez Favored in Third Fight
Alvarez opened as a clear favorite over GGG, with PointsBet listing Canelo as a -200 pick over Golovkin (+150).
It's easy to understand why bookmakers favor Alvarez. Canelo has looked better and better over the past three years, and is near or at the top of most pound-for-pound boxing rankings. Meanwhile, the 37-year-old Golovkin has shown he is past the prime of his career, though he does retain tremendous power that could end the fight with one punch.
Alvarez currently holds the WBA, WBC, and lineal middleweight titles, along with the WBA super middleweight title. Golovkin holds the IBF and BIO middleweight titles.
While boxing fans – and perhaps even the boxers themselves – have been clamoring for a third fight, making it happen has been difficult. As usual in the sport, both sides had to navigate the tangled web of promotors and broadcasters who are caught up in the deal.
According to The Athletic, DAZN executives were under the impression that they would get a third fight between Alvarez and Golovkin, as they had signed both to major contracts over the past two years. But Alvarez had never agreed to the deal with his promoter, Golden Boy Promotions. All sides agreed to a meeting in San Diego on Feb. 25, after which, further discussions led to a final agreement.