Former heavyweight boxing world champion Mike Tyson will return to the ring on Sept. 12 to fight former four-division champion Roy Jones Jr. in an exhibition bout at Dignity Health Sports Park in Carson, California.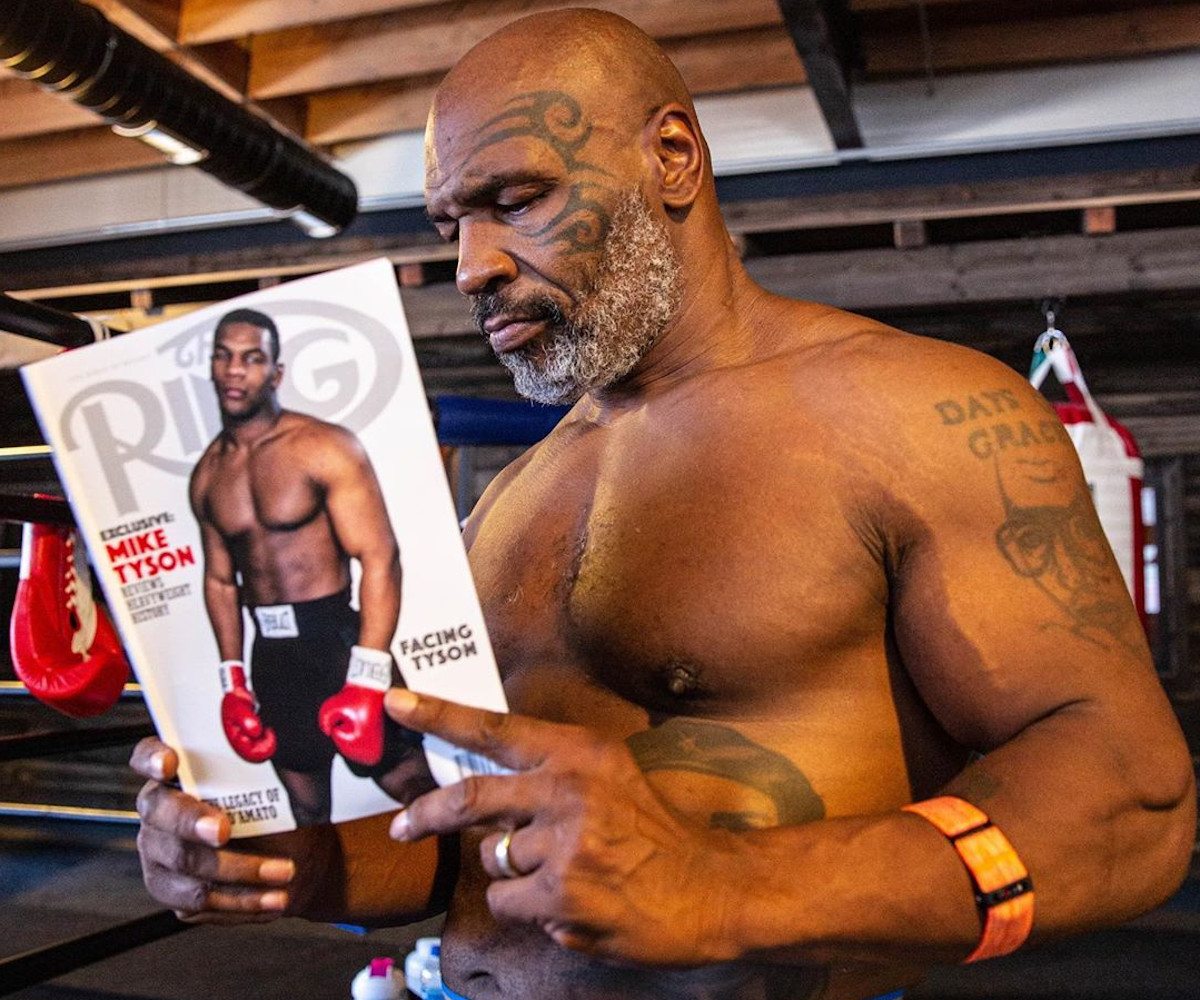 Both men long ago passed the prime of their boxing careers, as Tyson is 54 years old, while Jones is 51.
Tyson on Comeback: 'I Can Do It'
But Tyson sparked talk of a comeback earlier this year when he posted impressive footage of himself in training. Discussions with UFC president Dana White led to rumors that Tyson might try MMA, while an appearance on All Elite Wrestling opened the possibility that he might try his hand at professional wrestling instead.
In the end, though, Tyson's belief in himself drew him back into the boxing ring.
"It's because I can do it," Tyson explained Thursday on ESPN's First Take. "Just because we are 54, it doesn't mean that we have to start a new career and our lives are totally over. Not when you feel as beautiful as I do, and I'm sure that other people feel the same way."
Jones recently said that he has been enjoying retirement, but also expressed an interest in fighting Tyson.
Roy Jones Jr. speaking with Dr. Beau Hightower about getting back into the ring against Mike Tyson. pic.twitter.com/VXsuLs716Y

— Wally Sparks (@djwallysparks) July 23, 2020
"They keep calling me, telling me that Mike wants to come back, and that you'd be a great opponent for Mike," Jones told Dr. Beau Hightower in a video posted to Twitter. "We always wanted to see it, but I would've preferred it back then. Tyson is a hell of a specimen still. Still a problem to deal with."
Some offshore bookmakers have already posted odds on the eight-round exhibition matchup. BetOnline.ag lists Tyson as a -200 favorite over Jones (+160).
Former Champs Fell from Greatness Late in Careers
Tyson (50-6, 44 KOs) last fought in 2005. Kevin McBride stopped Iron Mike after six rounds of action, a defeat that appeared to end Tyson's boxing career.
Jones (66-9, 47 KOs) held on for a far longer period of time. After starting his career 49-1, three consecutive losses in 2004 and 2005 – two of which came to Antonio Tarver – effectively ended his time as a contender. But Jones continued fighting, often for lower-level titles. Jones ended his active career after winning his final four fights, the last a unanimous decision victory over Scott Sigmon on Feb. 8, 2018.
But neither champion defined themselves by the tail end of their careers. Tyson reigned as the youngest heavyweight champion of all time, holding his first major title at just 20 years old and running up a 37-0 record before his legendary upset loss to Buster Douglas in 1990. Jones remains one of the greatest pound-for-pound boxers of all time, with the Boxing Writers Association of America naming him Fighter of the Decade for the 1990s.
Tyson and Jones won't be alone in fighting on Sept. 12. YouTuber Jake Paul will take on former NBA guard Nate Robinson in another exhibition on the undercard of that fight. Paul has some limited boxing experience, including a win in his professional debut over fellow YouTuber AnEsonGib last December. Meanwhile, Paul has never fought professionally, but has an extensive athletic background.
BetOnline.ag sees the Paul (-160) as a small favorite over Robinson (+130).