Historians 100 years from now will note the 2020 Kentucky Derby took place the first Saturday in September, instead of the first Saturday in May. They'll note that, due to the coronavirus pandemic, America's annual racing bacchanalia was shy of bacchanalia because Churchill Downs was shy of spectators.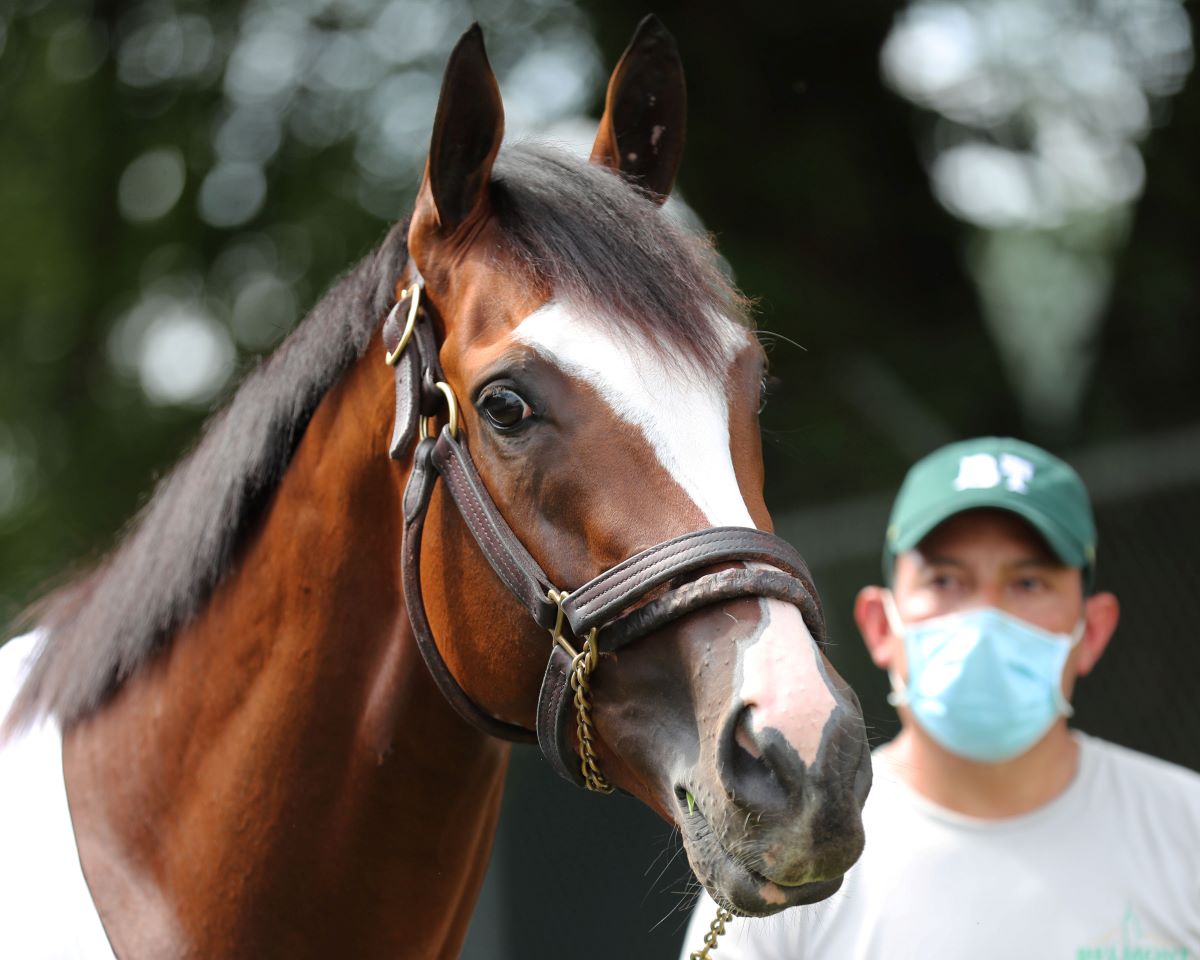 Barring any Maximum Security-esque escapades, no historian worth their PhD will put an asterisk on the winner of America's biggest horse race. That horse will carry the title "Kentucky Derby champion" into perpetuity. He will sire offspring that will carry premiums in horse sales going forward.
And if favorite Tiz the Law wins the second leg of what is a four-month Triple Crown chase, he'll have the opportunity to become the 14th Triple Crown winner, and the third in six years.
You can hold the bacchanalia and the 150,000-plus fans, but hold the asterisks on this year's Derby. History demands it.
Limitless Betting Combinations on 16 Horses
The $3 million Derby, which starts at approximately 4:01 p.m. PT, is the marquee race on Churchill Downs' Saturday card. That card features six other graded stakes. It's a bettor's bacchanalia, a movable feast of dizzying combinations and options that can be life-changing.
How to make that happen is the eternal puzzle. But a few notes bear mentioning.
First, everyone's favorite one-eyed gelding, rail-sitter Finnick the Fierce, bowed out Friday. Owner Arnaldo Monge, who is a veterinarian, decided to scratch Finnick the Fierce after he said the horse acted funny after a Friday morning workout.
"Because he's blind on the right eye, he carries himself a little funny," Monge told Churchill Downs. "And we always knew that. But ever since he arrived, the vets have been keeping an eye on the horse and I'm telling (co-owner) Rey (Hernandez) 'Well, they're concerned about this and there might be a legitimate reason. We're always trying to do the best for the horse, so we made the decision (to scratch) because we don't want to go tomorrow and we're all excited and then he gets scratched at the post."
Here's Where You Want a Stalker
As we break down the field by category, keep in mind a deep closer hasn't won the Derby since Orb in 2013. At the same time, keep in mind that even though this field is loaded with closers of varying abilities, it's usually a closer who sneaks onto the back end of a trifecta or superfecta. Those are the players (perhaps Max Player this year?) who produce eye-popping payoffs.
Keep in mind that pace-pressers won every Derby dating to California Chrome in 2014. And keep in mind that Tiz the Law is a presser who won his last four starts ranging from a half-length to 2 ½ lengths off the lead.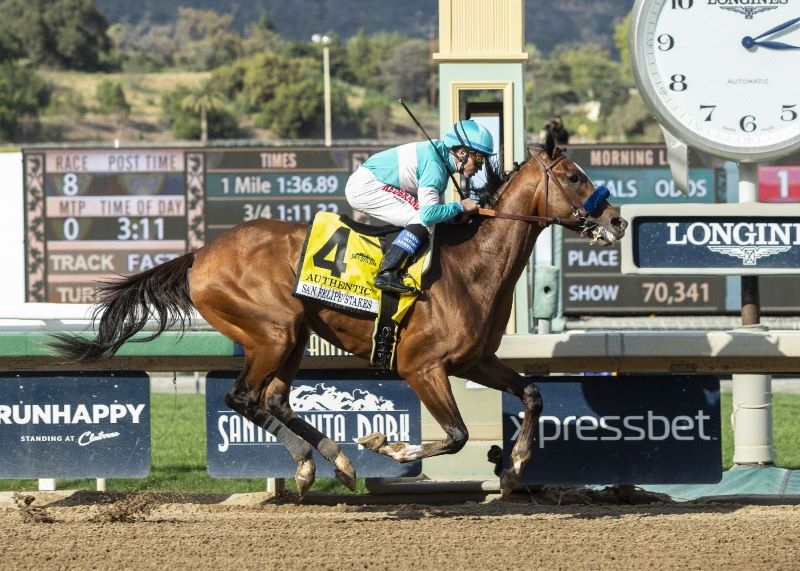 OnlineGambling breaks down our field for Saturday's race in categories, worst to first. The listed odds are updated as of Friday, 3:30 p.m. PT.
Why Are You Here?
Winning Impression (Post 14 – 44/1): Say hello to the longest shot in the field, doubling as the slowest runner (a career-best 82 Beyer) in Derby 146. Winning Impression's Beyer is five points below the next slowest in the field (Major Fed and Necker Island). Given that pedestrian resume, it shouldn't surprise you that Winning Impression finished seventh in his last two Derby preps, the Indiana Derby and Ellis Park Derby. Nor should you be shocked that he finished a combined 24 ¾ lengths off the pace. Trainer Dallas Stewart owns a well-earned reputation as a long shot magician – he somehow got long shots Golden Soul (2013) and Commanding Curve (2014) into exacta finishes. Doing so here would vault Stewart to demigod status.
Necker Island (Post 11 – 40/1): Necker Island's connections can thank Winning Impression's connections for catching Derby Fever because, otherwise, you're looking at the longest shot on the board. Don't let the two third-place finishes in the Indiana Derby and Ellis Park Derby disabuse you of the notion this stalking, Hard Spun progeny isn't over his hooves here. First, Necker Island lost those two races by a combined 12 lengths. Second, he's 0-for-7 in 2020, with those two thirds the only time he hit the board. And third, he's only in the Derby because his new owners claimed him out of a June allowance/optional claimer and put him back on the Derby trail. Next. …
Mr Big News (Post 9 – 43/1): This isn't breaking news that we have yet another one-dimensional closer who needs half the field to break down just to hit the board. It would truly qualify as big news should this late-entered son of the vaunted Giant's Causeway repeat his stunning upset in April's Oaklawn Stakes. There, Mr Big News slogged past a decent field of 3-year-olds on Oaklawn's wet muck, prevailing at 46/1. With a sunny forecast for Saturday, there goes another weapon for this mudder, who already brings limited speed (a 96 Equibase Speed Figure) to the proceedings. Turn the page.
Gutty, Gritty, Game — And Goners
Attachment Rate (Post 13 – 44/1): Give this son of Hard Spun credit for not dodging competition. Since winning his one and only race – a mile allowance at Gulfstream Park in February – Attachment Rate plunged into five consecutive stakes races. Give him credit for finishing second in two of those: to Dr Post in the Unbridled and to Art Collector at the Ellis Park Derby. Now, understand that Art Collector barely noticed him during his deceptively easy 3 ½-length victory. Also, understand that Attachment Rate needs 10-12 more speed-figure points to even sniff the board – points he hasn't shown in eight races.
South Bend (Post 8 – 33/1): Here's a horse who got into the Derby just under the Sept. 1 wire. It will be the only time South Bend beats the wire this week. Another deep closer with modest speed in a field loaded with that genus, South Bend brings the deepest racing resume to the proceedings: 12 races. He's hit the board in seven of those, with three wins and two seconds. Prominent among the latter is his closing runner-up to Dean Martini in the Ohio Derby. After that, however, South Bend finished fourth in the Travers – 9 ½ lengths behind Tiz the Law and two behind a much better closer in Max Player. Trainer Bill Mott got his Derby miracle last year when 65/1 Country House was promoted to first due to Maximum Security's disqualification. Against this field, the Derby Miracle Quota is now empty.
Yes, Miracles Do Happen…
Major Fed (Post 5 – 27/1): Another closer with modest speed figures is Churchill Downs native Major Fed, whose chief credentials consist of local knowledge and connections. He's hit the board in four of his six races, including his lone win on New Year's Day at Fair Grounds, a strong second behind Modernist in a Risen Star division, and a second last out in the Indiana Derby. You'll note that neither Modernist, nor Indiana Derby winner Shared Sense, is here. You'll also notice that Major Fed's career-best 87 Beyer Speed Figure is the second-lowest of any horse in the field. Despite some "wise-guy" money coming down on him, nothing suggests Major Fed is anything but a minor presence here.
Storm the Court (Post 4 – 22/1): How's this for irony? Storm the Court won last year's Breeders' Cup Juvenile at nearly 46/1. After going 0-for-5 in 2020, the Eclipse Award Champion Juvenile of 2019 returns to that pari-mutuel slum neighborhood. What comes around definitely goes around for a stalker who left his best form in 2019. Storm the Court does own a third in the San Felipe and the Ohio Derby, and a last-out second in the La Jolla Handicap on turf last month. But Storm the Court lost to A-listers Authentic and Honor A.P. in the San Felipe, and also-rans Dean Martini and South Bend in the Ohio Derby. Not promising on either front. The upshot? Storm the Court needs déjà vu, not irony, riding shotgun.
Enforceable (Post 3 – 22/1): This son of Tapit is becoming a trendy pick as the go-to closer in the field. This despite peaking in the winter. Enforceable won the Lecomte Stakes at Fair Grounds and finished second behind Mr. Monomoy in one of the Risen Star Stakes divisions. It's been all downhill from there for this deep closer who finished a well-beaten fifth in the Louisiana Derby, and fourth in the Blue Grass Stakes since. Enforceable hit the board in six of his 10 starts (2-2-2), but hasn't registered a triple-digit Equibase Speed Figure in any of them. Starting with a pace collapse and seguing into better closers stumbling, too many factors have to happen for Enforceable to do better than fourth. And even that's a reach.
Sole Volante (Post 12 – 23/1): The most enigmatic horse in the field, this deep closer regressed as the year progressed. The Karakontie gelding won the Sam F. Davis Stakes and finished second to King Guillermo in the Tampa Bay Derby. Three months later, Sole Volante came back to win a Gulfstream allowance, then turned around 10 days later to get waxed in the Belmont Stakes. Sole Volante's speed figures are there, but not much else in his favor is. The start-stop training tactics are suspect, there are better closers (Max Player), and the pace doesn't project for a deep closer in any event. Sole Volante is likely headed to the turf after this race. Godspeed and Mazel Tov.
Anything's Possible Here
Money Moves (Post 7 – 15/1): Entering this Candy Ride colt under the Derby week deadline, who comes in without a single Derby qualifying point, is peak 2020. How else do you describe a zero-point horse with a maiden victory, an allowance victory and a second – albeit a strong second – in an allowance crashing the Derby party? "Class leap" doesn't do this move justice. Start with Hall of Fame trainer Todd Pletcher pulling some of the strings, one of which being enlisting Hall of Fame jockey Javier Castellano. Those connections and the fact Money Moves boosted his Equibase Speed Figure 20 points from his second race to that narrow defeat against older horses explain why bettors moved this stalker's odds from 30/1 to 15/1. In a year like this, Money Moves hitting the board shouldn't surprise anyone. And because it's peak 2020, Money Moves disappearing shouldn't surprise either.
Max Player (Post 2 – 15/1): Yet another closer in a field full of them, Max Player illustrated he can run 1 ¼ miles, that he can hit the board (5-for-5 lifetime, with two wins), and that he is settling in nicely in new trainer Steve Asmussen's barn. Owner George Hall moved him there last month to get acclimated for the Derby, and Max Player responded with two solid workouts. Through it all, Max Player also showed he doesn't have the speed to catch Tiz the Law, finishing a combined 12 ¾ lengths behind him in the Belmont and Travers. He also doesn't have the gate position to avoid the traffic awaiting him. If traffic in front of him parts like the Red Sea, Max Player could steal a piece of the trifecta or superfecta. Otherwise, he's stealing nothing but frustration.
Ny Traffic (Post 14 – 16/1): Here's one of your value plays. Just as long as you understand that Ny Traffic likely isn't your win play. Up-and-coming trainer Saffie Joseph Jr. – making his Derby debut — has Ny Traffic ascendant, hitting the board four consecutive times (three seconds and a third) in Derby preps. Joseph turned Ny Traffic into the ultimate grinder: a horse with good tactical speed who refuses to back down from anyone or any challenge. See his furious rally and nose loss to Authentic in the Haskell for reference. So yes, get him on your tickets somewhere. That said, Ny Traffic hasn't sealed the deal against any of his competitors – none of whom were named Tiz the Law or Honor A.P.
Line Them Up Somewhere on Your Tickets
Thousand Words (Post 10 – 9/1): It's this year's Derby Chicken or Egg Game. Is Thousand Words an example of Bob Baffert's endless barn depth? Or is he an example of Baffert's unparalleled skill in preparing 3-year-olds for showtime? The fact some consider Thousand Words more than "the other Baffert" here answers both questions in the affirmative. Thousand Words began the year in the front row of Derby contenders. He fell off the table in the early spring after a poor fourth in the San Felipe and a miserable 11th in the ungraded Oaklawn Stakes. But when the weather heated up, so did Thousand Words. Baffert got him back on track with a second in the Los Alamitos Derby and a wire-to-wire victory at 9/1 over Honor A.P. and Cezanne in the Shared Belief. The son of Pioneer of the Nile – American Pharoah's sire – Thousand Words' speed will speak loudly about the race's pace.
Authentic (Post 18 – 9/1): One of two Bob Baffert entries, you're looking at the one true pace-setter in the field. This means your eyes will gravitate to the far outside post the moment the gates open. What you'll see is jockey John Velazquez gun Authentic hard left in a ground-saving effort to set that pace. If Storm the Court, Money Moves, Ny Traffic, and perhaps, Honor A.P. choose not to tangle with this son of Into Mischief, the oft-mischievous, but talented Authentic can steal this race by setting moderate fractions. That takes the closers out of the mix. It doesn't, however, take the enduring question of Authentic's stamina out of the mix. He's never run 10 furlongs. Of course, Authentic's Short Attention Span Theater antics – he nearly blew a 3 ½-length lead to Ny Traffic in the Haskell — are never out of the picture.
Honor A.P. (Post 16 – 8/1): Tired of all the Tiz the Law talk? Looking to put the chalk down? Here's your West Coast answer to Tiz the Law. Honor A.P. is the best California horse in the field, one 75-year-old trainer John Shirreffs masterfully nurtured through the COVID-19 pandemic and the misadventures of his California rivals. Shirreffs' every move for more than a year geared Honor A.P. for this race. With four starts, he defines "lightly raced." But with a convincing Santa Anita Derby victory and two seconds this year (to Authentic in the San Felipe and Thousand Words in the Shared Belief), this ridgling also defines "consistent." Unlike many of his contemporaries, Honor A.P. doesn't have second-itis. He does have two-time Derby winner "Big Money" Mike Smith in the irons, a long, ground-covering stride, and a versatile running style. This makes the Honor Code product a fine non-chalky alternative across the board.
The Pick
Tiz the Law (Post 17 – Even): Because it's sexy and everyone wants to look smart, one of the enduring traits in handicapping races like this is finding flaws with the favorite. So we'll get that out of the way. As a juvenile last year, Tiz the Law finished third on a sloppy Churchill Downs track. There's the flaw. Otherwise, when it comes to explaining why this Constitution colt is a prohibitive favorite, where do we start? The fact that was Tiz the Law's only loss in seven races? The fact Tiz the Law owns more Grade 1 wins (four), than the rest of this field combined (three)? The fact his best race – last month's Travers – came at 1 ¼ miles, where rider Manny Franco geared him down and he still won by 5 ¼ lengths? The 3 ¾-length Belmont Stakes romp? His superior speed figures vis-à-vis his competitors? Oh, and not to be forgotten, octogenarian trainer Barclay Tagg's virtuosity getting Tiz the Law through the minefield that was the 2020 Derby Trail? Sometimes you have to accept why the best horse in a race is the best horse. And as you do, realize you're watching something special. Because you are.