Unlike his namesake, Ny Traffic sits under the radar, repeatedly yielding the spotlight to sexier horses and sexier-named trainers. This version of Ny Traffic doesn't make you late for dinner. And Saturday's Grade 1 Haskell Stakes at Monmouth Park falls right into Ny Traffic's lane.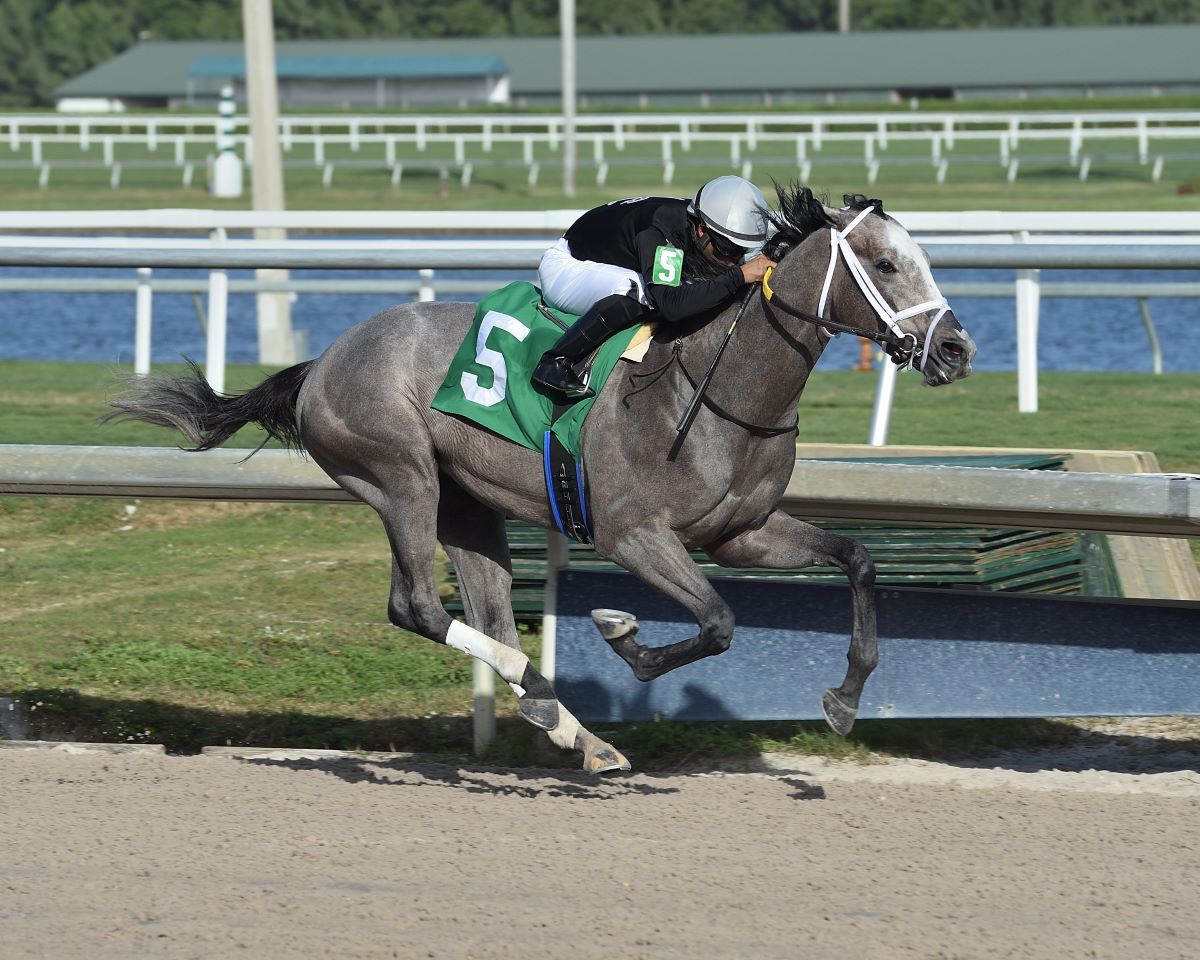 There's Bob Baffert's Authentic as the marquee horse from the marquee trainer. Of course, Authentic comes with a marquee price: 4/5 on the morning line.
There's Todd Pletcher's Dr Post, fresh off his solid runner-up finish to Tiz the Law in last month's Belmont Stakes. This means an East Coast horse like Dr Post will take his share of money. He sits at 5/2, but don't expect that price come Saturday.
And then, there's Ny Traffic. Unlike training rock stars Baffert and Pletcher, casual horseracing fans couldn't pick Saffie Joseph Jr. out of a lineup. But there's Joseph and his first Kentucky Derby horse, sitting comfortably on the outside in Post 7 at 7/2 for the Haskell. The race, Monmouth Park's summer flagship event, offers 100-40-20-10 Kentucky Derby qualifying points to the top four finishers.
Don't Sleep in This Traffic
There's Ny Traffic, running his biggest race to date on a form upswing that gives him more than a puncher's chance to pull off an upset.
"He just seems to be a horse that's getting progressively better, and he's a star for us," said Joseph on a National Thoroughbred Racing Association conference call. "It hasn't been huge jumps, but has been just progressive jumps, and that's what you want to see from a three-year-old, because he's heading in the right direction."
This year, Ny Traffic hit the board in all four of his races: a first, two seconds, and a third. The seconds came in his last two races, the Grade 3 Matt Winn Stakes at Churchill Downs in late May and the Louisiana Derby in March. At the Matt Winn, Ny Traffic lost to a fast-closing Maxfield by a length, simply losing to a better horse. At the Louisiana Derby, he gamely challenged an uncontested Wells Bayou all the way around Fair Grounds.
"I watched that race with such a rare feeling because I know how important it was to finish in the first two or even first three," Joseph said about the Matt Winn. "And it's only when he crossed the wire, I felt really good. And normally, you finish second in a race, you feel a little disappointed. But there was no disappointed in me."
This Won't Be Joseph's Last Derby Contender
Both times, Ny Traffic ran a solid, intelligent race – something that's becoming a hallmark of Joseph's charges. One of the country's up-and-coming trainers, Joseph got his first Grade 1 win when 31/1 shot Math Wizard solved the Pennsylvania Derby last year. That's the biggest win to date for the Barbados native, who is slowly building a reputation as one of Florida's go-to trainers. Last year, he finished fourth in Gulfstream Park's Championship Meet trainer standings, with 27 wins.
"We've never been on a Derby show with a horse and this is basically our first year ever," Joseph said, referring to Ny Traffic's owners, John Fanelli, LC Racing and Paul Braverman, giving him that chance. "It has gradually gained recognition. I picked the better horses because a lot of owners are giving us these chances now. So, for us, as we're playing it for our first year, we just roll with the punches."
This translates to Ny Traffic, who simply rolls with the punches in his races. He doesn't have blinding tactical speed to set the pace, but he doesn't need the lead either. Ny Traffic isn't a dead-on-nails closer, but he held off Pneumatic in the deep stretch at the Matt Winn. His Equibase Speed Figures climbed every race this year, to a career-best 99 at the Matt Winn.
Bettors Should Adapt to Seeing Ny Traffic on Exotics
Those aren't Authentic or Dr Post numbers, but they're the numbers of an adaptable horse who sits comfortably with 70 Derby qualifying points and nearly $295,000 in 2020 earnings. Ny Traffic is one of those under-the-radar horses who nobody pays attention to – until they examine the board for exacta, trifecta, and superfecta possibilities, and realize he's on it.
"I don't think he was the best horse of the crop, but the way things have worked out, he's just kept climbing higher and higher," Joseph said. "And that's our whole hope, (that) he could just run another bang-up race. Hopefully, on Derby day, if we can get there."