It's the fourth Saturday in May, which brings us Churchill Downs' headline race for 3-year-olds this spring. You can hear the dulcet tones of "My Old Kentucky Home" as the 10 horses enter the gate for the Matt Winn Stakes.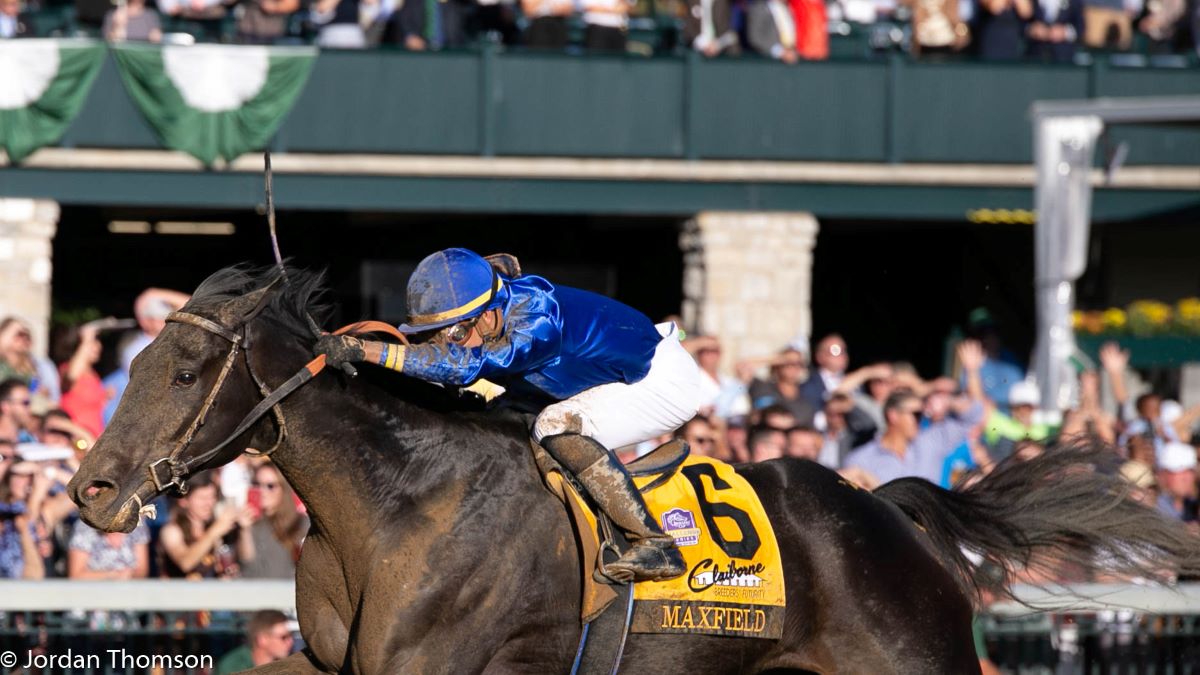 No, that's not a typo or the result of a residual mint julep hangover. Today's Grade 3 Matt Winn Stakes became the track's spring marquee race for 3-year-olds when the COVID-19 pandemic moved the Kentucky Derby from its customary first Saturday in May to the first Saturday in September.
Yes, it's a cut – or several – below the Derby, both in terms of prestige and crowd size. There won't be one at today's event.
But, the 1 1/16-mile Matt Winn does offer 50-20-10-5 Kentucky Derby qualifying points to the top four places. It's one of five stakes on Churchill Downs' Saturday card, and it's a race with intriguing storylines in terms of fleshing out the unpredictable Derby Trail.
The Matt Winn Stakes is the first Derby Trail race since the two-division Arkansas Derby three weeks ago, which did, in fact, run on the first Saturday in May. It sets the new trail Churchill Downs officials laid out last week, and is one of two Derby prep races leading into the June 20 Belmont Stakes. The June 6 Santa Anita Derby is the other.
Matt Winn Stakes
Morning Line (jockey)
Mystic Guide, SCR
Pneumatic, 4/1 (Ricardo Santana Jr.)
Informative, 20/1 (John Bisono)
Celtic Striker, 20/1 (Manny Franco)
Flap Jack, 20/1 (Rafael Bejarano)
Ny Traffic, 10/1 (Paco Lopez)
Necker Island, 15/1 (Tyler Gaffalione)
Crypto Cash, SCR
Shake Some Action, 12/1 (Javier Castellano)
Maxfield, 5/2, (Jose Ortiz)
Attachment Rate, 4/1 (John Velazquez)
Major Fed, 5/1 (Joel Rosario)
Those storylines begin where the eyes of Derby handicappers are most tightly focused: on the horse breaking out of Gate 10. That would be Maxfield, your 5/2 favorite. He's the only horse in the field owning a Grade 1 victory, the Breeders' Futurity last fall at Churchill Downs. That victory came last October, the last time the son of 2007 Kentucky Derby winner Street Sense raced.
Coming off surgery for an ankle chip, Maxfield is a giant question mark. He's turned in some impressive bullet workouts on his road back, and the Matt Winn favorite has won this race 55% of the time (12-for-22). The favorite has won this race in three of the last four years, and Maxfield is the best horse in the field.
Will all of these factors add up to a victory today? Oddsmakers don't seem so sure.
There's Minimal Value Betting on Maxfield
Maxfield's 5/2 odds are guaranteed to drop, along with any value he may hold for bettors. This may be a good time to use him underneath in exotics and see how he runs off his comeback.
So where to look next? Value hunters will gravitate to Ny Traffic (10/1), thanks to his early speed. If nobody challenges that early speed, Ny Traffic could enjoy the perfect trip. He did finish a strong second behind Wells Bayou in the Louisiana Derby, beating Modernist and the horse six posts away from him today – Major Fed.
With 50 Derby points already banked, Ny Traffic could grab a certain Derby berth by hitting the board in his third consecutive stakes race.
Major Fed Knows How to Close
Speaking of Major Fed (5/1), he's the closing yin to Ny Traffic's pace-setting yang. Sitting last of 14 in the Louisiana Derby, Major Fed rallied to finish fourth, only 4 ¾ lengths behind Wells Bayou. His outside post provides concern, as does his deep closer style in a 10-horse field. But he's a must-use underneath in exotics.
The other key horse is Pneumatic (4/1), who checks all the boxes this race presents, even as he makes his stakes debut. He's 2-for-2, with victories over quality horses in his maiden and allowance optional races. With Uncle Mo his sire, his pedigree easily covers this distance, and trainer Steve Asmussen owns four Matt Winn victories. Pneumatic has enough speed to stalk the pace and seek that opening for jockey Ricardo Santana Jr. to spring him.
The pick: Pneumatic.