The Kentucky Derby Trail now has a visible path forward after Churchill Downs released a preliminary list of races offering Derby qualifying points, pending host track approval.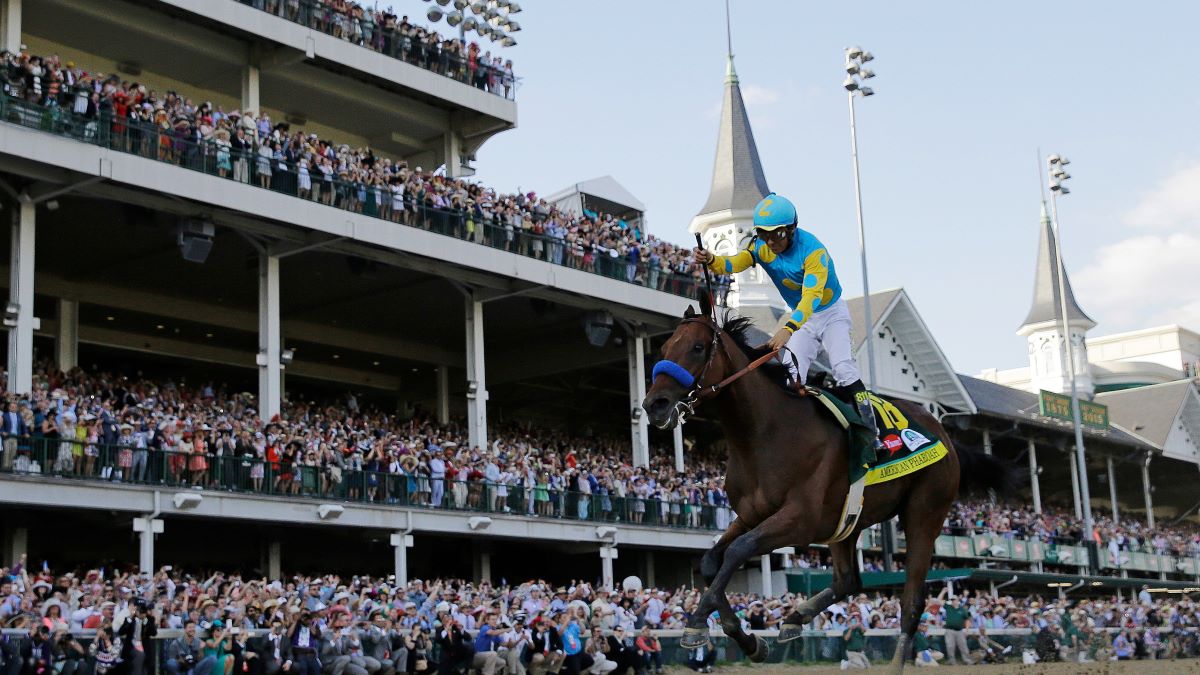 One of the most interesting elements of the preliminary Derby Trail concerns the other two legs of the Triple Crown – the Preakness Stakes and the Belmont Stakes. Those two races aren't yet rescheduled, but if they run before the Sept. 5 Kentucky Derby, they'll join the trail and bring a bonanza of Derby qualifying points — 150-60-30-15 — to the top four finishers.
Another change involves the first race on the new trail, the $150,000 Grade 3 Matt Winn, scheduled for May 23 at Churchill Downs. Its point haul increased from 10-4-2-1 to 50-20-10-5.
---
Road to the Kentucky Derby
East Region
Haskell Stakes (100-40-20-10) and Pegasus (20-8-4-2), Monmouth Park
Midwest Region
Matt Winn (50-20-10-5), Churchill Downs
Indiana Derby (20-8-4-2), Hoosier Park
Blue Grass Stakes (100-40-20-10), Keeneland
Ellis Park Derby (50-20-10-5), Ellis Park
West Region
Santa Anita Derby (100-40-20-10), Santa Anita
Los Alamitos Derby (20-8-4-2), Los Alamitos
Shared Belief Stakes (50-20-10-5), Del Mar
---
Mike Ziegler, the executive director of racing for Churchill Downs, said in a statement that limited opportunities for 3-year-olds in mid-to-late June made raising the Matt Winn's profile an easy decision. That the quality of the race's field will likely improve also played into the decision.
Derby Trail Twists and Turns
"There are a lot of moving parts and there are still a lot of unanswered questions, including who will be running and when," Ziegler said. "We've had great conversations with our partner racetracks and believe we've identified the best extension to a most unique Road to the Kentucky Derby. This will continue to evolve, including date placement, as host tracks firm up their plans."
Churchill Downs officials said races can be removed or added to the series at any time, a likely and repeatable scenario given that the New York Racing Association (NYRA) hasn't finalized its stakes schedule. Derby officials also emphasized point values can readjust again, a likely happening should the Preakness or Belmont drop into the mid or late-summer near an already scheduled Derby Trail race.
Foreign Trails Yet to be Outlined
Officials said adjustments to the European and Japanese roads to the Kentucky Derby are forthcoming.
The same guidelines apply to the Road to the Kentucky Oaks, the premier race for 3-year-old fillies. This year, the Kentucky Oaks is Sept. 4. Like the Derby Trail, Oaks Trail races are separated by region.
---
Road to the Kentucky Oaks
East Region
Delaware Oaks (50-20-10-5), Delaware Park
Monmouth Oaks (50-20-10-5)
Midwest Region
Dogwood (20-8-4-2), Churchill Downs
Indiana Oaks (20-8-4-2), Hoosier Park
Ashland (100-40-20-10), Keeneland
Beaumont (20-8-4-2), Keeneland
West Region
Santa Anita Oaks (100-40-20-10), Santa Anita