He is the offspring of Into Mischief, which probably explains why San Felipe Stakes favorite Authentic found himself causing trouble in his last Kentucky Derby prep race.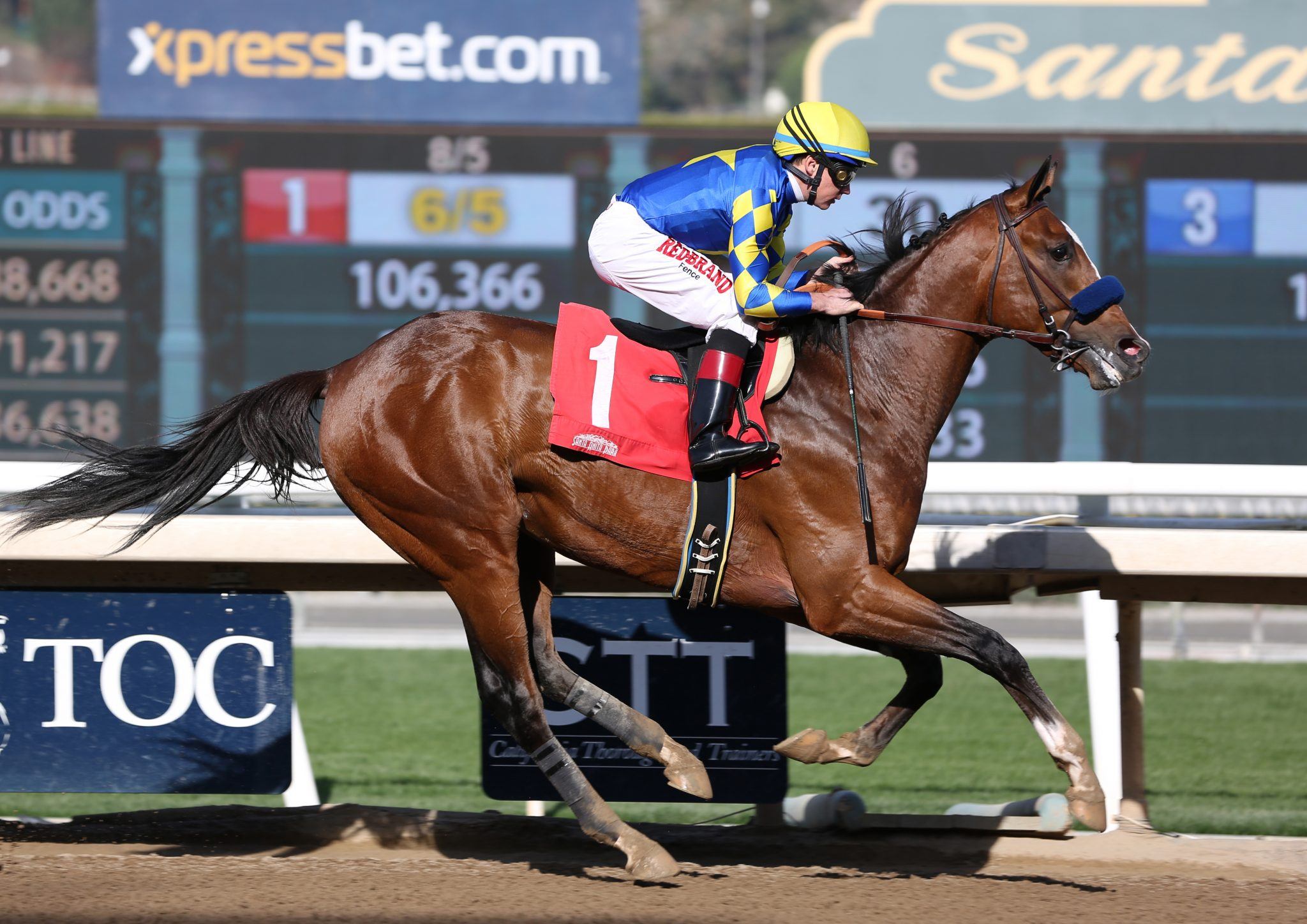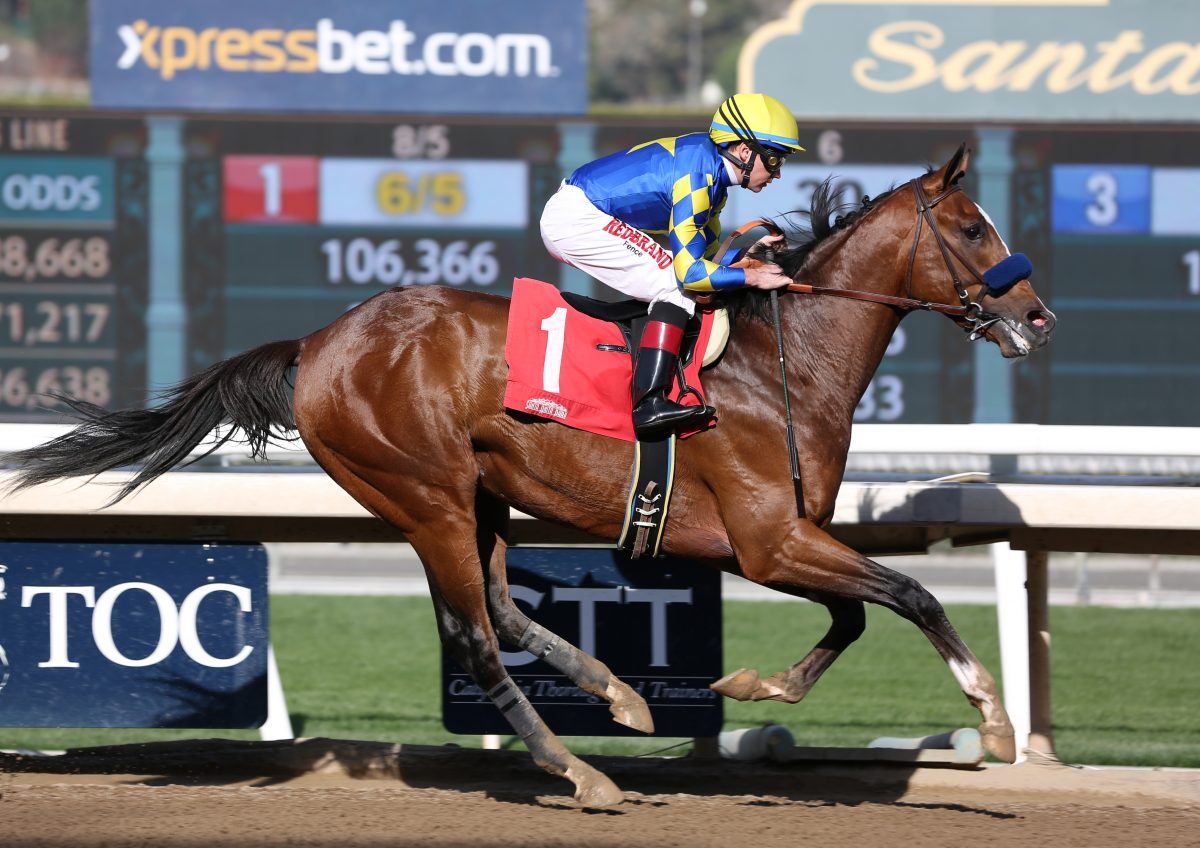 It was in January's Grade 3 Sham Stakes at Santa Anita — the same track Authentic will tackle Saturday as the 8/5 favorite in the Grade 2 San Felipe — when he acted up.
Installed as the 6/5 favorite at the one-mile Sham, Authentic bolted right to the front and jockey Drayden Van Dyke was guiding him to a 2½-length lead with a quarter-mile remaining. The top-of-the-stretch kick widened that lead and everything seemed to be in line for a routine victory in his first graded-stakes.
Until it wasn't.
In midstretch, Authentic inexplicably broke sharply for the rail. Van Dyke got Authentic back on track just in time for him to go green again and nearly brush the rail at the sixteenth pole.
"I think the noise from the crowd made him react the way he did there in the stretch," Van Dyke told Santa Anita's Mike Willman. "His ears went toward the crowd, so I think that's what caused it. But when he got down to the rail, he spooked himself again."
Serious Talent Begets Drama
Even with such waggery in the deep-stretch, Authentic won by 7¾ lengths. He would have won by 10-plus without the late drama. But that's how talented he is, and why Derby watch lists feature him so prominently, even after only two races, both of which he won.
It's a familiar balancing act of talent vs. troublemaker, one that likely goes back to his sire, Into Mischief. The aptly named stallion was the leading general sire of 2019. With nearly $19 million in progeny earnings, his offspring are sure to get a lot of looks among 2020 Kentucky Derby hopefuls. Authentic is just the only one who might sometimes look back
The Sham was Authentic's first trip around two turns and a huge leap in class from his 1½-length, maiden-breaking victory in a 5½-furlong race at Del Mar in November. Meanwhile, his Equibase Speed Figure jumped from 97 for that first race to 110 for the Sham.
Hence the reason Van Dyke told Bob Baffert, Authentic's Hall-of-Fame trainer, that Authentic "was my favorite 2-year-old" after that maiden-breaking victory.
Earplugs for Authentic
So the talent is obviously there, and having Baffert and his five Kentucky Derby victories at the strategic controls means Authentic's pros definitely outweigh his cons. But it remains to be seen how how a frisky rascal with rabbit ears will handle 160,000 whooping fans at Churchill Downs in May.
At San Felipe, Baffert will be giving earplugs a try — to keep Authentic focused on his biggest challenge to date, beating the most talented field he's faced.
"He didn't have any competition last time. He'll have it this time," Baffert told track reporters earlier this week.
In addition to his undefeated stablemate Thousand Words (2/1), Authentic will have to contend with Honor AP (4/1) and Storm the Court (6/1).
Derby Preps Trifecta
The San Felipe Stakes is one of three races awarding 85 Kentucky Derby qualifying points (50-20-10-5).
The Grade 2 Tampa Bay Derby at Tampa Bay Downs and Grade 3 Gotham at Aqueduct are the other two taking place around the US on Saturday.