Pittsburgh men's basketball head coach Jeff Capel didn't hold back Monday night during a press conference in advance of what should have been Tuesday's game pitting his Panthers vs. his alma mater, No. 20 Duke.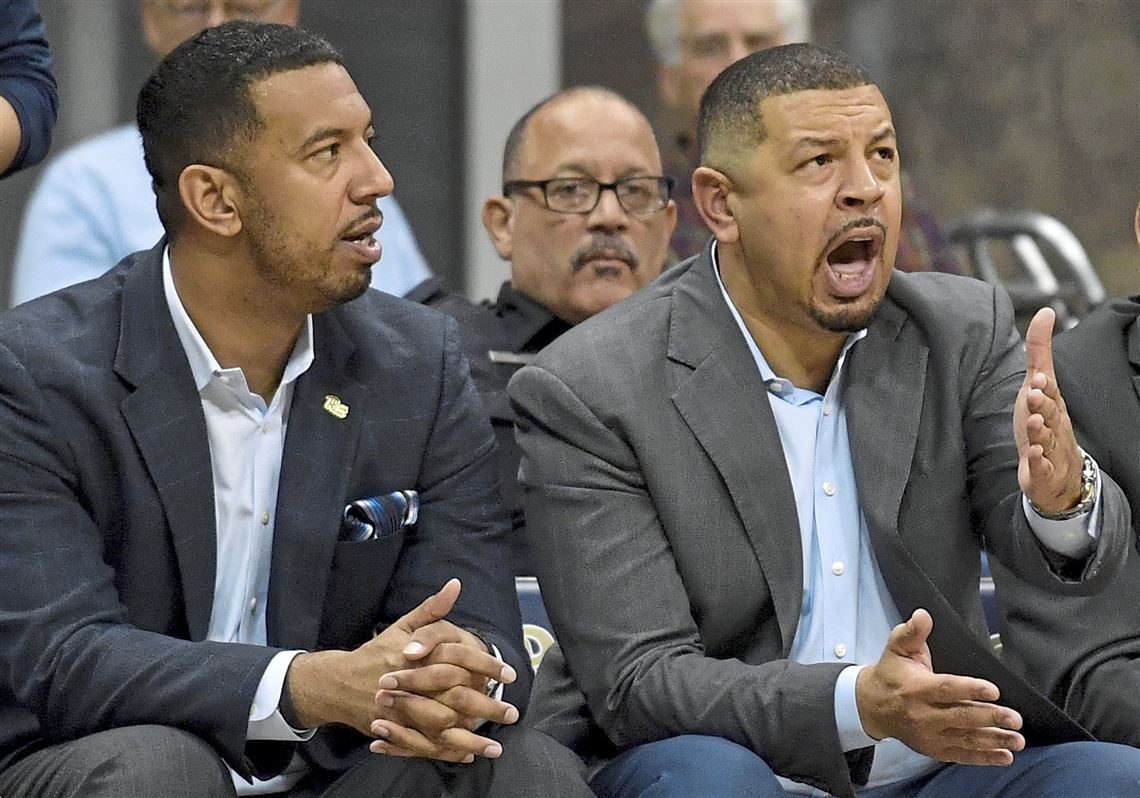 The game was canceled due to positive COVID-19 tests in the Pitt program.
The 45-year-old Capel took a moment to eschew the usual platitudes and dismissive tones, along with the platitudes about putting the "health and safety of the players foremost."
Instead, he let fly about his own experience with the disease, and the current state of college basketball for teams and individuals.
"It was a bitch, to be honest with you," Capel said Monday evening. "It was tough. It was difficult dealing with the symptoms. The isolation was hard. I understand a little bit better now why solitary confinement is a form of punishment. I understand why Tom Hanks painted a volleyball and turned it into Wilson [in the 2000 film Cast Away] and why he lost his mind when Wilson went away. It's difficult."
Capel: 'Players Aren't Getting Paid'
Capel said he's feeling a "lot better" after explaining he was nearly hospitalized. He then grabbed the pulpit to say that continuing with this year's college basketball season "doesn't feel right" considering the rate the virus is spreading both in Pennsylvania, and in the nation at-large.
Then he shifted to the real health and safety ramifications for the players, who are being treated like professionals even though they're putting their own short- and long-term health at risk without financial compensation.
"The players aren't getting paid to do this," Capel said. "It's different to me when you are a professional athlete. That's different. That's your job, and you can make a choice. You can make a choice whether you want to do it. And on the professional level, the rules are the same for each team. The leagues determine what the protocols are. Our protocols are across the board. You've got some teams that test every day, some teams that test three times a week, you have some conferences that do something different. I don't think we should be playing right now."
An outspoken opponent of continuing the season due to the health risks, Capel gave his thoughts on the sport being played during a pandemic that has now taken the lives of 1 in every 1,000 Americans. Capel tested positive for COVID-19 on Dec. 19 and his diagnosis caused him to miss his program's 64-54 loss to Louisville on Dec. 22.
Coach K. Backs Up Former Assistant's Statements
"These kids are away [from family], and they're out, and they're laying it on the line to entertain people. Something just doesn't feel right about it right now," Capel said on Dec. 7. "The numbers were what they were back in March. I look at it every day, man. It seems like every day; it's getting worse. I don't know why you cancel it in March, but you say it's OK to do it right now. But what do I know?"
His sentiment was echoed by his former head coach, Mike Krzyzewski, perhaps the highest-profile coach in the history of collegiate basketball.
"I don't think [playing college basketball] feels right to anybody," Krzyzewski said on Dec. 8 in the wake of a loss to No. 15 Illinois. "I mean, everyone is concerned. I know somebody will take what I'm saying tonight and make it like I'm making excuses. I don't make excuses. We need to get a lot better. But for the good of the game, and the good of the safety and mental and physical health of our players and staff and whatever, we need to constantly look at this thing."
Capel also reflected on what long-term effects the disease may have on him and his players. He expressed dismay at the lack of attention paid to Florida forward Keyontae Johnson's on-court collapse, followed by his diagnosis of Myocarditis, a heart inflammation that has been associated with COVID-19.
"I also think there are a lot of things that you don't know about, a lot of long term effects," Capel said. "This thing with the kid Keyontae Johnson, and thank God he's better, but it sounds like it maybe had something to do with COVID, with the Myocarditis. It's actually amazing to me that that is not a bigger story."
It is unclear whether Pitt and Duke will make up Tuesday's game. The Duke men's team hasn't played since Dec. 16, when it beat Notre Dame to open up the ACC season. The Blue Devils canceled the remainder of their non-conference schedule after their loss to Illinois. Duke women's basketball canceled the rest of their season on Sunday due to concerns about playing during a pandemic, becoming the first Power Five program to do so.