Ten days after collapsing on the court, Florida star forward Keyontae Johnson is set to be released from the hospital in time for the Christmas holiday.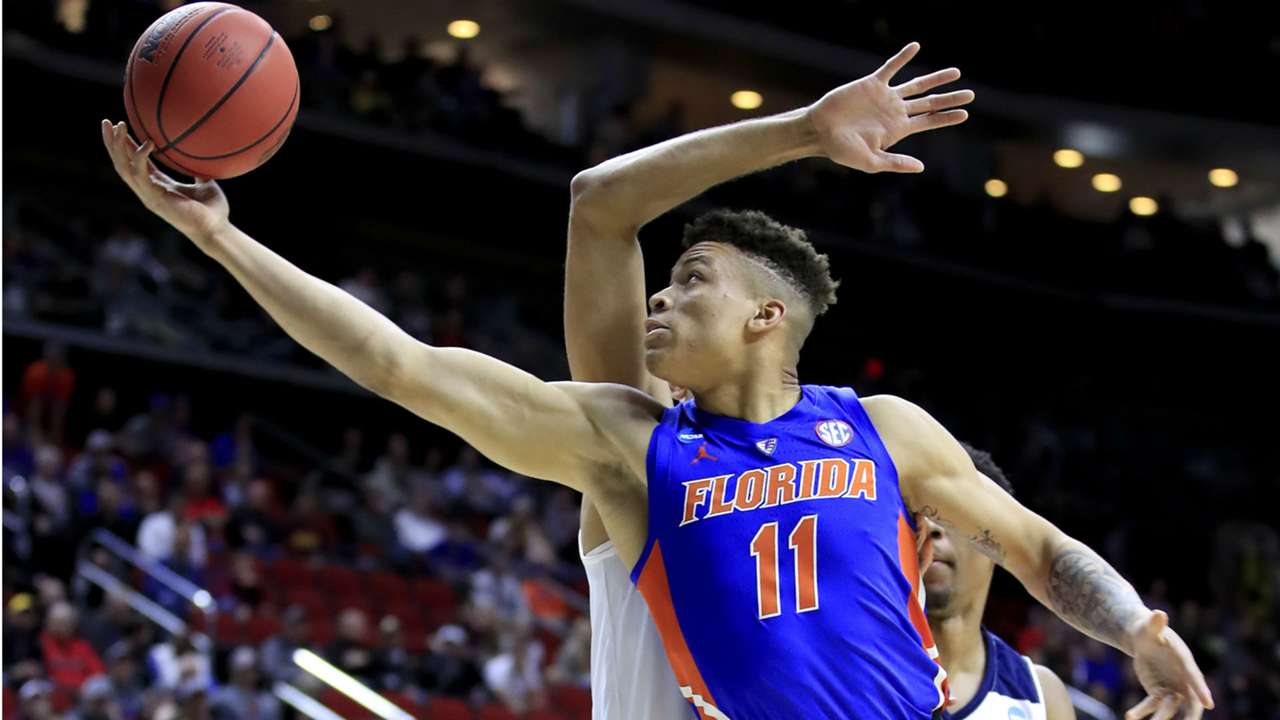 Johnson has been diagnosed with acute myocarditis, which is likely related to an earlier COVID-19 infection.
Johnson, the SEC's preseason player of the year and a projected first-round pick in next year's NBA draft, will be out for a minimum of three months, and will likely miss the remainder of the 2020-'21 season.
Heart Diagnosis and Connection to COVID-19
His parents, Nika and Marrecus Johnson said that Keyontae will spend Christmas with them as a family.
"We continue to be amazed at the pace of his recovery," the family's statement said. "Along with so many well wishes and prayers, we've understandably gotten questions about the cause and extent of Keyontae's illness. As much as everyone involved wants firm answers, the process to draw definitive conclusions continues, and we ask for patience as the medical professionals continue their work. We are committed to sharing not only updates on Keyontae, but also any information we think could help others."
After collapsing while taking the court following a timeout in the first half of a game against rival Florida State, Johnson was rushed to the hospital.
Following the game, school officials said Johnson was listed in critical but stable condition. He was later transferred via helicopter from Tallahassee Memorial to UF Health in Gainesville, Florida.
The incident visibly shook both teams, but play continued after Seminoles coach Leonard Hamilton said his team would continue with Florida coach Mike White's blessing.
Though the game continued, Florida postponed its next four games after losing to Florida State.
Johnson Not the First NCAA Athlete Diagnosed with COVID-Related Heart Condition
Johnson tested positive for COVID-19 during the preseason. The virus can lead to, and is associated with, the heart condition.
While Johnson's long-term prognosis is unknown, several studies of college-age athletes, including one from the Big Ten this fall, link the two diseases.
Earlier this month, Miami Hurricanes starting safety Al Blades Jr. said he would miss the rest of the season after being diagnosed with myocarditis.
In a tweet, Blades wrote, "As of last week, I was going through COVID protocols when doctors had some concerns about my bloodwork. After undergoing an MRI on my heart, I have been diagnosed with myocarditis. This will cause me to be out for a minimum of three months. It hurts not to be out there with my brothers, but I will always be a Hurricane. I'm looking forward to returning to the field in 2021."
Since Johnson's hospitalizations, scientists, pundits, and even coaches have been critical of college sports continuing on as the pandemic rages, and both the short and long-term health risks for young men and women remain unknown.