University of Florida standout forward Keyontae Johnson, the Southeastern Conference's preseason player of the year, was taken off the floor on a stretcher and hospitalized after he collapsed during a timeout in a game vs. rival Florida State on Saturday in Tallahassee.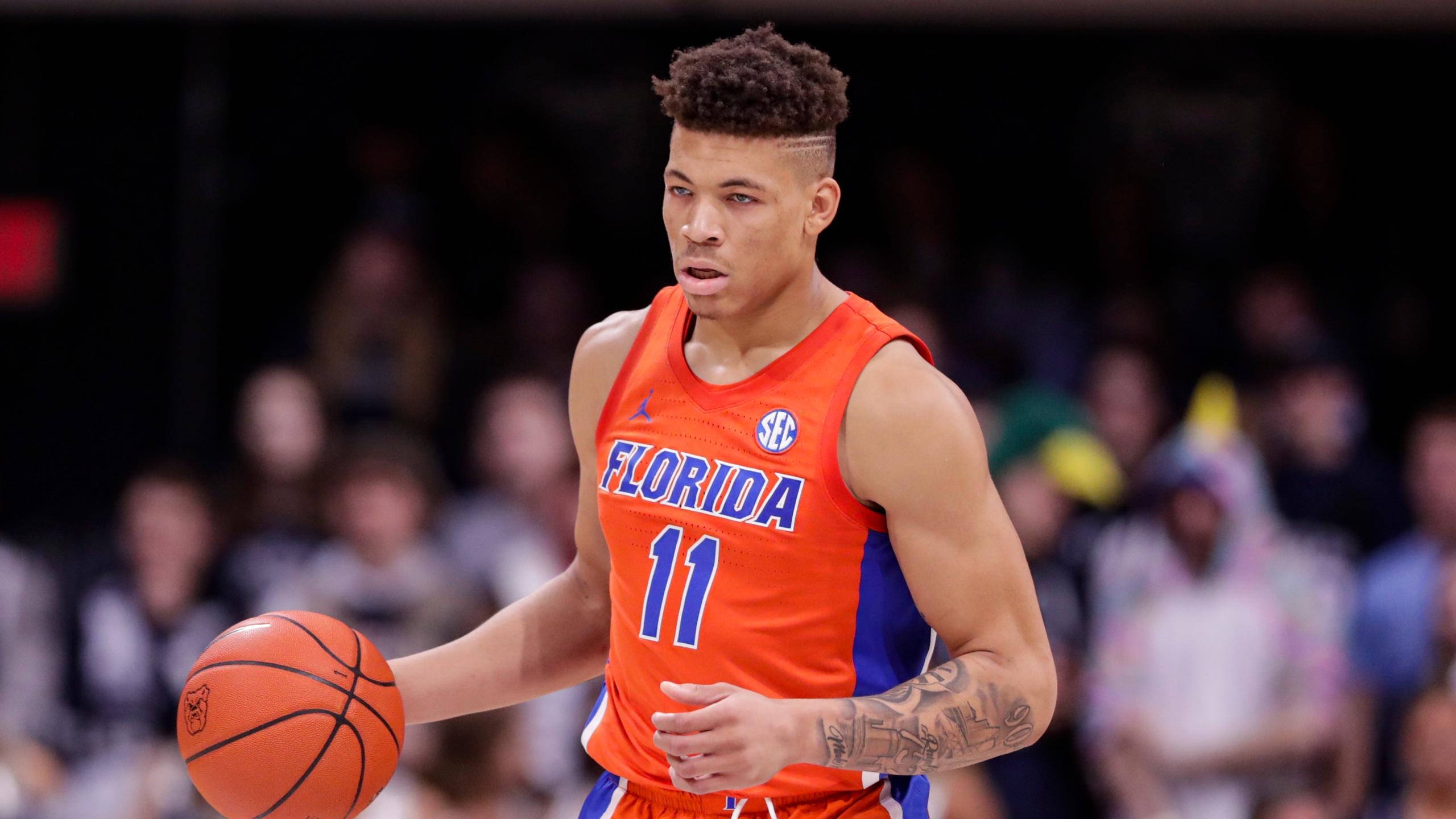 School officials said his parents accompanied Johnson, head coach Mike White, and the associate athletic director for sports health to the hospital.
"We appreciate all the medical personnel who have helped Keyontae," Florida athletic director Scott Stricklin said in a statement Sunday. "Keyontae received terrific care on-site by the FSU Staff and at Tallahassee Memorial, which has worked in consultation with UF Health."
I know you're fighting bro ❤️ God got you 🤞🏽

— Tre Mann (@tre2mann3) December 12, 2020
Johnson remains hospitalized in critical, but stable condition as of Sunday evening. He was reportedly one of several members of the Gators men's basketball team who contracted coronavirus over the summer.
Florida had to pause team activities in November after a spate of positive COVID-19 tests, and supposedly the team had previous coronavirus issues, but coaches, citing student privacy, would not disclose anyone's status.
Long-Term Health Costs of Playing During Pandemic Unknown
The hidden toll of the COVID-19 virus in athletes is one that epidemiologists and researchers are just now starting to track.
In the fall, myocarditis, which is inflammation of the heart muscle, was found in at least five Big Ten Conference athletes tested for it after complaining of difficulties. The players also previously tested positive for COVID-19.
The condition is usually triggered by a viral infection, including those that cause the common cold, H1N1 influenza, or mononucleosis. Left undiagnosed, it can cause heart damage and sudden cardiac arrest. Thus far, the COVID-19 virus has been linked with myocarditis with a higher frequency than other viruses.
Baylor on Pause, Again
Also related to the virus, No. 2 Baylor men's basketball team activities are on pause because of COVID-19 protocols, the school announced late Saturday.
The Bears postponed their games against Texas on Sunday and Tarleton State on Tuesday.
"This is a disappointing time for everyone involved with our program, but we will always prioritize the health and safety of our student-athletes," Baylor coach Scott Drew said Sunday. "The Big 12 Conference prepared for this possibility by leaving the final week of the regular-season open, and we look forward to hosting Texas at a later date."
This is the second weekend in which Baylor sat out because of COVID-19. Last weekend's tilt vs. top-ranked Gonzaga was postponed because of COVID-19 issues in the Bulldogs' program. Baylor also had to withdraw from the Empire Classic at the start of the season after Drew tested positive for COVID-19.
Baylor is 4-0 and scheduled to play at Kansas State on Saturday, provided the program is eligible to start again by the end of the weekend.