Conor McGregor is facing a multimillion-dollar lawsuit from a woman over an alleged personal injury incident, according to multiple media reports.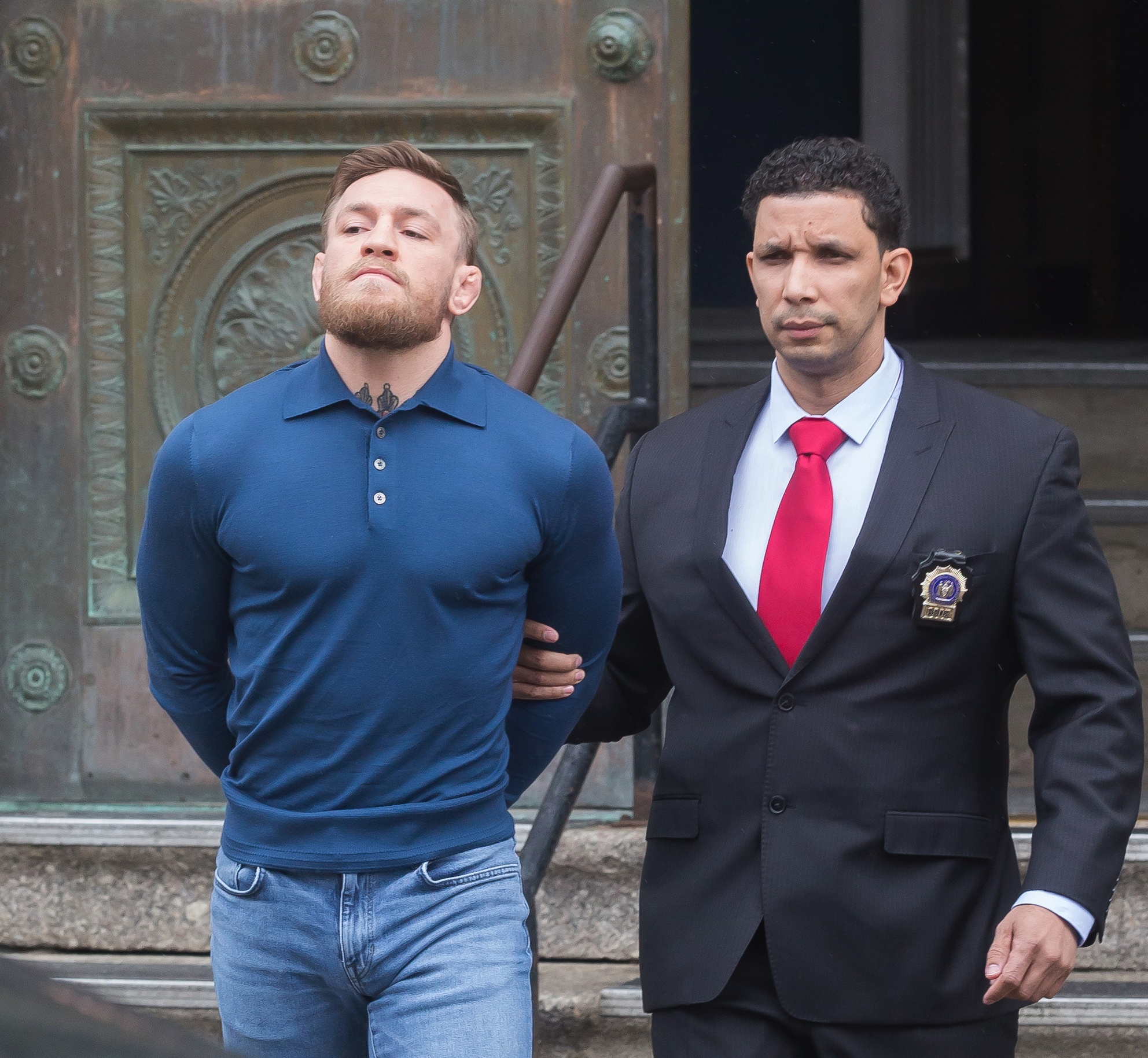 Attorney Dave Coleman told ESPN that his client filed suit on Monday in the High Court in Dublin, Ireland.
Civil Charges Follow Police Investigation
The case involves an alleged incident from 2018, Coleman said. He did not provide additional details on the case, though he added that the woman's mother has also filed a smaller claim against McGregor.
The Independent reported that one of McGregor's associates is also listed as a co-defendant in the case.
The 2018 incident attracted some attention at the time, as Irish police investigated the allegations. That investigation failed to result in any criminal charges against McGregor.
A representative for McGregor strongly denied that the UFC fighter was at fault.
"After an exhaustive investigation conducted by the Garda [Irish state police] which, in addition to interviews of the plaintiff, included interviewing numerous sources, obtaining witnesses' statements, examining closed-circuit footage, and the cooperation of Conor McGregor, these allegations were categorically rejected," McGregor spokesperson Karen J. Kessler told The Independent. "The plaintiff knows the facts contradict the assertions in this lawsuit. Mr. McGregor will dispute any claims and is confident that justice will prevail."
The civil suit comes just days before McGregor will return to the Octagon. On Saturday, McGregor will fight a rematch against Dustin Poirier in the main event of UFC 257 on Fight Island in Abu Dhabi. This will be McGregor's first fight since UFC 246 last January.
McGregor enters the fight at a -310 favorite over Poirier (+240), according to FanDuel Sportsbook. McGregor won his first bout against Poirier in 2014 via first-round knockout.
McGregor's History of Legal Troubles
The outspoken McGregor has enjoyed a successful MMA career, winning both the UFC featherweight and lightweight titles. But that same career has been marred by controversy.
In 2018, McGregor and others attacked a bus filled with UFC fighters during the media day for UFC 223 at the Barclays Center in Brooklyn, New York. McGregor hoped to provoke a confrontation with Khabib Nurmagomedov after an earlier incident at a hotel. Police charged McGregor with three counts of assault and one count of criminal mischief, and he ultimately had to serve five days of community service.
McGregor would later participate in a post-fight brawl after his loss to Nurmagomedov at UFC 229 in October 2018. In 2019, Irish police investigated McGregor for two different sexual assault allegations. That March, police arrested McGregor in Florida after an alleged robbery in which he was accused of smashing a man's phone.
in August 2019, TMZ published a video showing McGregor punching an older man at a pub in Ireland. He eventually paid a fine of €1,000. In September 2020, police arrested McGregor in Corsica for an alleged incident involving sexual assault and indecent exposure. Officials released him after two days in custody without charges.