The New York Times reported on Tuesday that UFC superstar Conor McGregor was facing an investigation for an alleged sexual assault in Dublin, Ireland.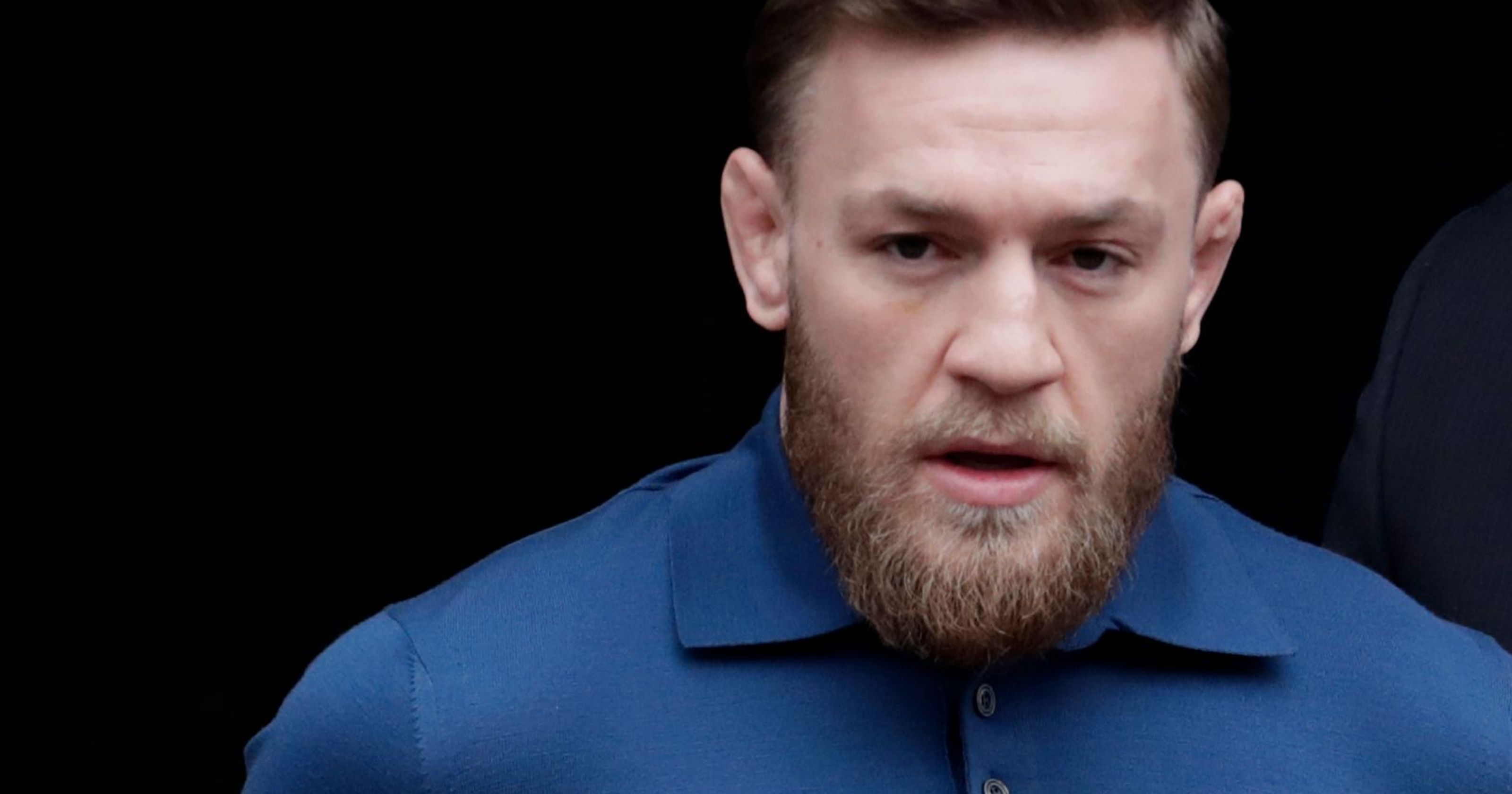 That report came less than a day after McGregor announced his retirement from mixed martial arts in a Twitter post.
Police Won't Confirm McGregor's Involvement
According to the Times, the investigation is related to an accusation of sexual assault from a woman in December. McGregor was arrested in January in connection with the incident, but was released pending further investigation after being questioned by law enforcement officers.
At this time, McGregor hasn't been charged with any crime, and the investigation does not imply that he is guilty of any crime. While the investigation had been covered in Irish media since the assault was reported last year, McGregor had not been named in those stories, as there are laws in Ireland that prevent media from reporting the names of those who have been charged with rape unless they are convicted.
As such, the Gardai – the Irish police service – would not confirm if McGregor was the suspect in that case, referring only to an "unnamed sportsman" in comments about the alleged assault.
"Investigations are ongoing in this case, and at this time a file continues to be prepared for the Director of Public Prosecutions," read a statement from Irish law enforcement officials.
Publicist: Retirement Unrelated to Investigation
McGregor's camp released a statement that questioned the timing of his name being attached to the case, while vehemently denying his guilt.
"This story has been circulating for some time, and it is unclear why it is being reported now," McGregor publicist Karen Kessler said in a statement. "The assumption that the Conor retirement announcement today is related to this rumor is absolutely false."
McGregor's retirement announcement came to a surprise to many, as did the low-key nature of the statement made on Twitter to his fans.
"Hey guys quick announcement, I've decided to retire from the sport formally known as 'Mixed Martial Art' today," McGregor wrote early Tuesday morning. "I wish all my old colleagues well going forward in competition. I now join my former partners on this venture, already in retirement. Proper Pina Coladas on me fellas!"
McGregor (21-4) is one of the biggest stars in UFC history, with his fights generating more hype and more pay-per-view buys for events than any other fighter in the promotion. That culminated at UFC 229, when he lost to Khabib Nurmagomedov in a lightweight title fight. That event drew a pay-per-view audience of 2.4 million, the most ever for an MMA card.
But the 30-year-old McGregor has also been a source of controversy. At a media day before UFC 223 in Brooklyn last April, McGregor and a group of associates attacked a bus of fighters, with McGregor throwing a metal dolly at one of the vehicle's window. At least two fighters were injured, and McGregor eventually pleaded no contest to one count of disorderly conduct.
More recently, McGregor was involved in a post-fight brawl that followed his fight with Nurmagomedov. Both fighters received suspensions from the Nevada State Athletic Commission. Earlier this month, McGregor was arrested in Miami Beach, Florida and charged with robbery and criminal mischief after allegedly smashing the phone of a fan who was taking pictures of him.