Naomi Osaka earned her first career win over Shelby Rogers on Tuesday, advancing to the US Open semifinals where she'll take on another American opponent, Jennifer Brady.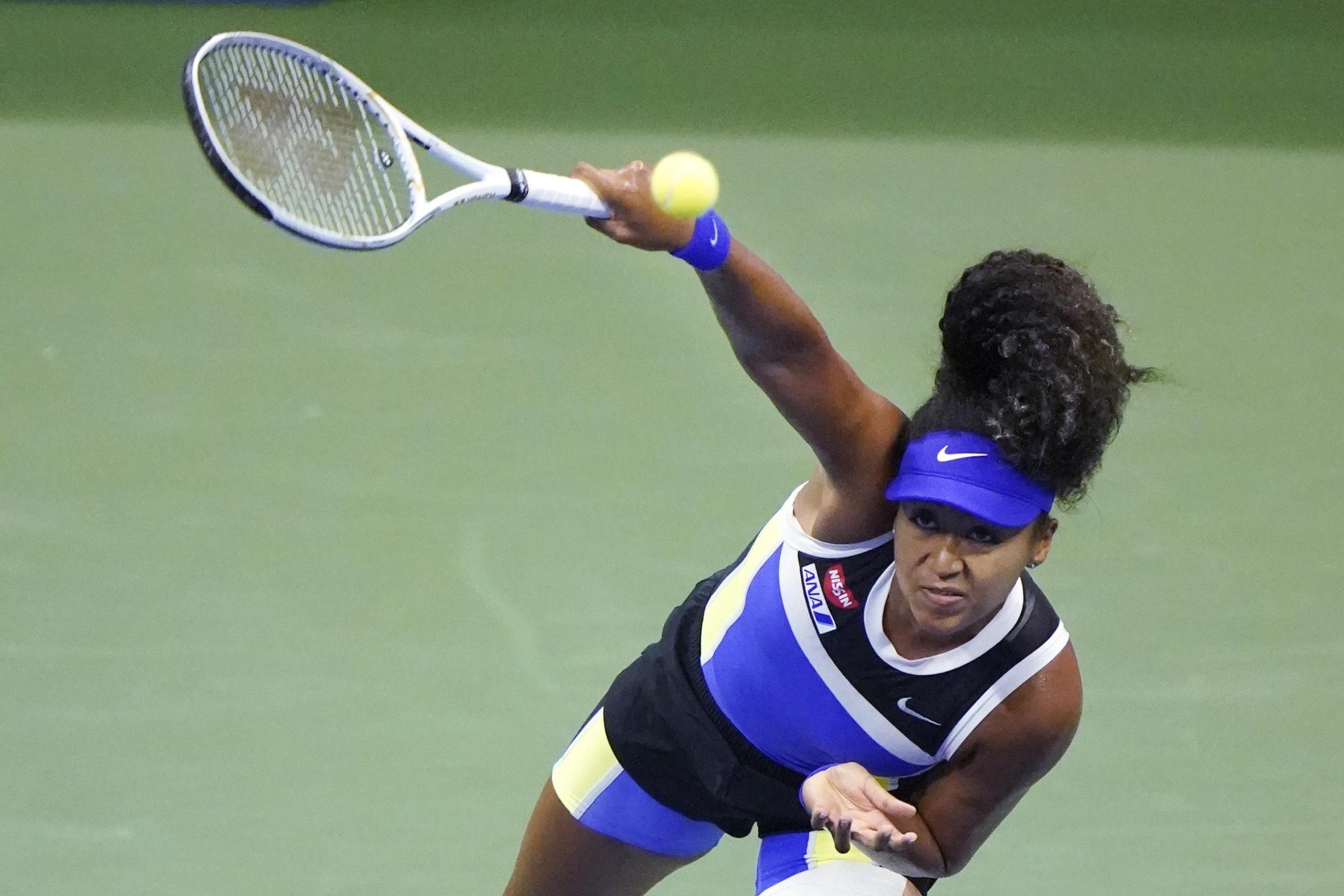 No. 4 seed Osaka defeated Rogers 6-3, 6-4 to cleanly make her way to the women's final four.
Osaka Gets 'Revenge' for Earlier Losses
Rogers was 3-0 in her career against Osaka, a surprising mark against the 2018 US Open champion. But Osaka showed that she was the better player on Tuesday. She was dominant on her serve and finished with only eight unforced errors compared to 27 for Rogers.
"Honestly, I just felt like she had the upper hand because I've never beaten her," Osaka said after the match. "And those memories are stuck in my head, so I consider this a little bit of revenge."
Brady reached her first Grand Slam semifinal by beating Kazahkstan's Yulia Putintseva 6-3, 6-2. The American raced out to early leads in both sets and never looked back. Brady also overcame an opponent she historically struggled against, as Putintseva previously held a 2-0 record against her.
"The last couple of times I played her, I got caught in playing her game," Brady said about the match. "I don't think I'm better than her at running, so I definitely was a lot more aggressive today."
Carreno Busta Advances in Five-Set Thriller
Tuesday's best match came late at night when Pablo Carreno Busta defeated Denis Shapovalov in five sets to move into the US Open semifinals for the second time.
Fresh off advancing past the disqualified Novak Djokovic, Carreno Busta survived to win 3-6, 7-6 (7-5), 7-6 (7-4), 0-6, 6-3 in a match that ended after 1 am Wednesday morning.
"It's a tough moment," Shapovalov said after the loss. "I was in that match, I had a good chance to win it. I was almost in every set. Very frustrating right now."
Carreno Busta moves on to face No. 5 seed Alexander Zverev in the semifinals on Friday. Zverev struggled early, but came back to beat Borna Coric 1-6, 7-6 (7-5), 7-6 (7-1), 6-3 on Tuesday afternoon.
Zverev stands two wins away from his first Grand Slam title, a goal that seems more attainable in Djokovic's absence.
"Obviously for us younger guys, we see that as a massive opportunity," Zverev said afterward. "But we have to put our head down and do our job."
---
US Open Odds (Wednesday Quarterfinals)
No. 3 Serena Williams (-900) vs. Tsvetana Pironkova (+540)
No. 3 Daniil Medvedev (-400) vs. No. 10 Andrey Rublev (+300)
No. 16 Elise Mertens (+110) vs. Victoria Azarenka (-134)
No. 2 Dominic Thiem (-590) vs. No. 21 Alex de Minaur (+410)
Odds via FanDuel Sportsbook
---
The other half of the US Open quarterfinals will play out on Wednesday. No. 3 seed Serena Williams will take on Tsvetana Pironkova. FanDuel Sportsbook lists Williams (-850) as a strong favorite over Pironkova (+540). There's much more drama in the other women's semifinal, where Victoria Azarenka (-134) takes on Elise Mertens (+110).
The top two remaining favorites in the men's draw both play on Wednesday as well. No. 2 seed Dominic Thiem (-590) takes on No. 21 Alex de Minaur (+410), while third-seeded Daniil Medvedev (-400) takes on fellow Russian Andrey Rublev (+300).