Neither Ons Jabeur nor Elena Rybakina had ever advanced past the quarterfinals of a Grand Slam tournament before entering Wimbledon. Now, one will walk away with their first major title when they meet up in the final at the All England Club on Saturday.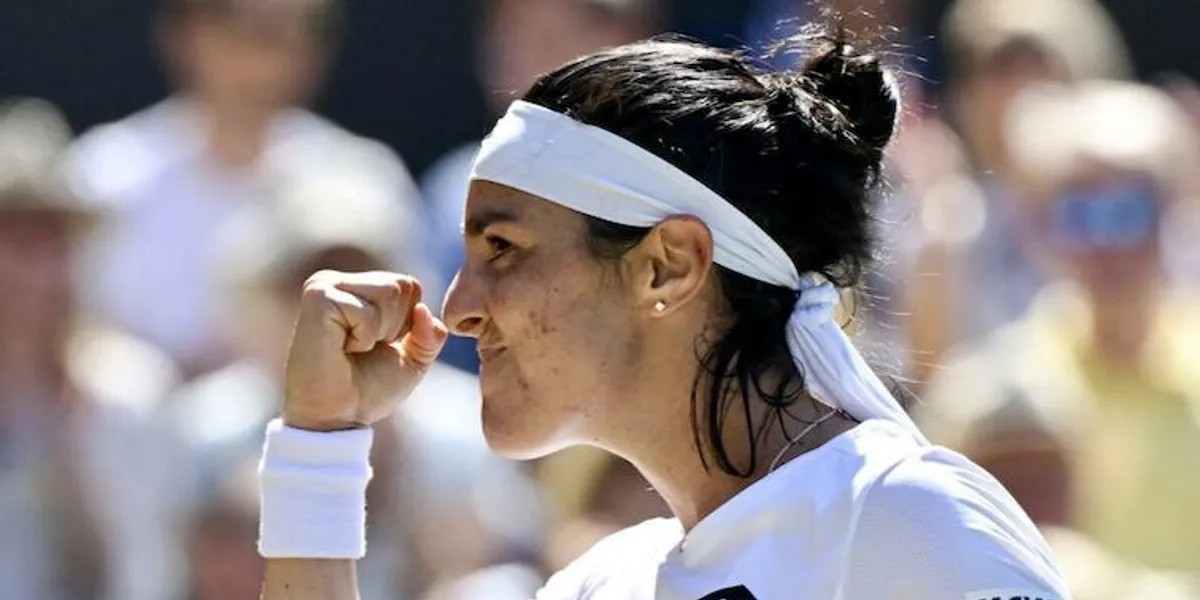 DraftKings sees Jabeur as the slight -145 favorite over Rybakina (+115) in the Wimbledon women's final.
Jabeur sets new mark for Arab, African women
Jabeur defeated Tatjana Maria 6-2, 3-6, 6-1 on Thursday to reach the Wimbledon final. She will be the first African woman and the first Arab woman to ever play in a Grand Slam final.
"I'm a proud Tunisian woman standing here today," Jabeur said in her on-court interview after the semifinal. "I want to see more and more – not just Tunisian – Arab, African players on tour. I just love the game and I want to share this experience with them."
While Jabeur doesn't own much Grand Slam success, she has gradually been improving in recent years on tour. She made her first Grand Slam quarterfinal at the 2020 Australian Open, then reached the same round at Wimbledon last year. She finished the 2021 season at No. 10 in the WTA's year-end rankings, and currently ranks No. 2 in the world behind only Iga Swiatek.
"It's a dream coming true from years and years of work and sacrifice," Jabeur said. "I'm really happy it's paying off."
Rybakina booked her spot in the final with a convincing 6-3, 6-3 victory over former Wimbledon champion Simona Halep. The 23-year-old Rybakina is a rising star on tour who made her only previous Grand Slam quarterfinal last year at the French Open.
Russia questions haunt Rybakina ahead of Wimbledon final
Rybakina told reporters that she's looking forward to her first Grand Slam final.
"For sure it's an honor and I'm going to be very excited for this moment no matter if I win or lose," Rybakina said of the trophy ceremony, where Kate Middleton will hand out the final awards. "I think it's just something to remember, and it's going to be amazing. Ons is a very good, tricky player and I think it's going to be a great match."
However, Rybakina has had to answer a litany of questions about where she is from. While Rybakina has represented Kazakhstan since 2018, she was born and raised in Moscow, Russia. She changed her affiliation in order to improve her funding for her fledgling career.
With Wimbledon banning Russian and Belarusian players this year, Rybakina's Russian background has become a major talking point heading into the final. Rybakina has tried to downplay this issue, dodging questions about whether she still lives primarily in Moscow.
"I'm playing already for Kazakhstan for a long time," Rybakina told reporters. "They believed in me. There is no more question about how I feel. It's just already a long time in my journey as a Kazak player. I played Olympics, Fed Cup."