Naomi Osaka became the first Japanese player to win a Grand Slam Title, when she defeated Serena Williams, 6-2, 6-2, at the US Open finals on Saturday. The match was marred by a controversial penalty levied against Williams.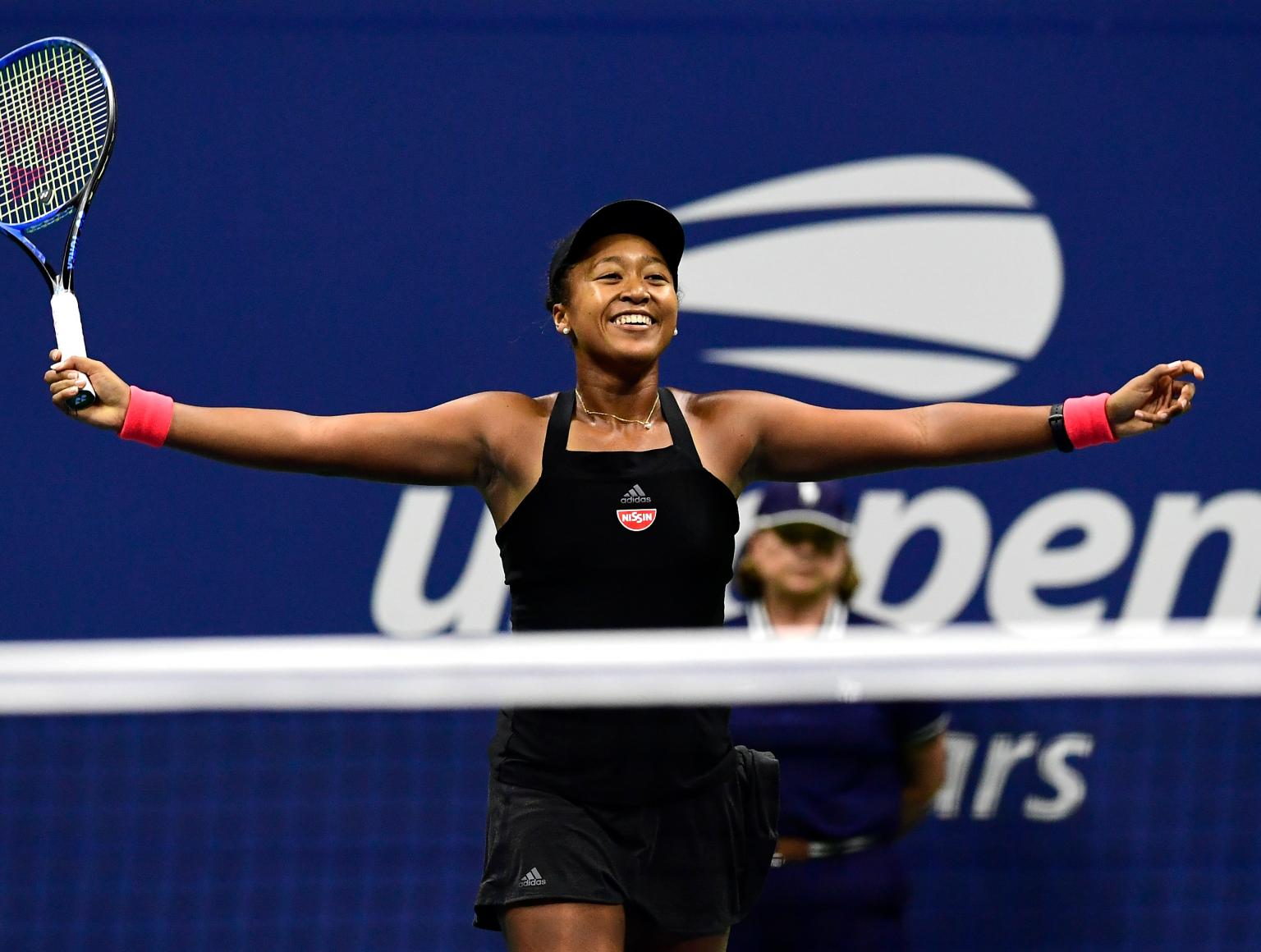 Williams was the pre-tournament favorite at 6/1, while Osaka was well down the board at 50/1. In Saturday's final, Williams was an overwhelming 2/5 selection to win her record-tying 24th Grand Slam title, while Osaka was 2/1 to win her first.
After defeating Madison Keys in straight sets in the semifinals, Osaka was overjoyed to learn she would be playing her idol in the finals. When asked for her reaction, she said, "I love you, Serena."
Ugly Outburst
Osaka, who beat Williams in March at an event, was less compassionate towards her hero in the finals. She dominated the 36-year-old, who was warned in the second set about receiving coaching.
Williams was upset, and was docked a point as a penalty. She then became furious, going up to chair umpire Carlos Ramos demanding an apology.
"I have never cheated in my life!" Williams said. "You owe me an apology."
When that didn't happen, Williams approached the chair again.
"You stole a point from me," Williams said. "You're a thief, too."
That remark cost her a game, which enraged Williams even more.
She demanded to see tournament referee Brian Earley, who walked onto the court along with a Grand Slam supervisor. Williams told them the whole episode "is not fair."
"This has happened to me too many times"" Williams said. "To lose a game for saying that is not fair," Williams said. "There's a lot of men out here that have said a lot of things, and because they are men, that doesn't happen."
Her coach, Patrick Mouratoglou, did admit to an ESPN reporter that he was trying to signal Williams, which is not allowed in Grand Slam matches.
"Well, I mean, I'm honest, I was coaching. I mean, I don't think she looked at me, so that's why she didn't even think I was," Mouratoglou said. "I was like 100 percent of the coaches on 100 percent of the matches, so we have to stop this hypocrite thing."
Gracious in Defeat
Williams, who won at Flushing Meadows from 2012-2014, and has made the semifinals or better every year she has played here since 2008, was the obvious crowd favorite.
She was in her second Grand Slam final since giving birth to her daughter a year ago. If she had won, she would have tied Margaret Court's record for 24 career Grand Slam singles titles.
When she lost, the crowd jeered and booed the 20-year-old reducing her to tears.
"I'm sorry. I know that everyone was cheering for her, and I'm sorry that it had to end like this," Osaka said. "I just want to say thank you for watching the match. It was always my dream to play Serena in the US Open finals, so I'm really glad that I was able to do that. I'm really grateful that I was able to play with you."
Williams put her arm around Osaka and asked the crowd for some respect for the victor.
"I know you guys were here rooting, and I was rooting, too, but let's make this the best moment we can," Williams said. " We're going to get through this, and let's be positive. So congratulations, Naomi. No more booing."