Rafael Nadal pulled out of his Friday semifinal match against Nick Kyrgios at Wimbledon, leaving defending champion Novak Djokovic as the clear favorite to win the men's title for the fourth straight time.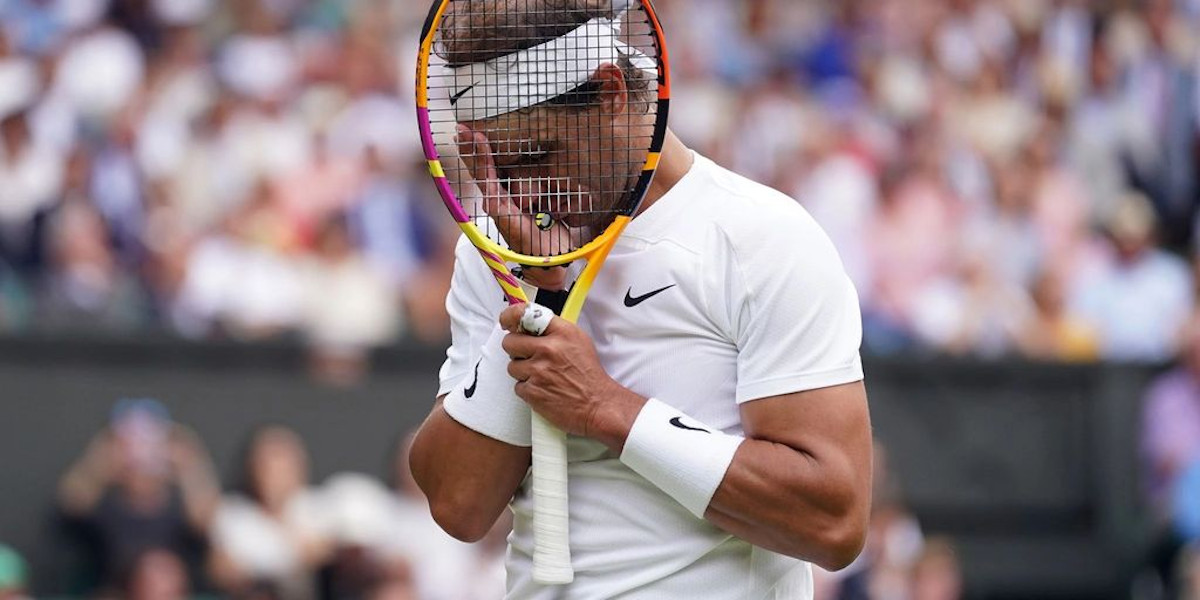 Djokovic is now the -380 favorite to win Wimbledon at FanDuel Sportsbook. He opened the tournament as a -140 favorite at DraftKings Sportsbook, which had yet to post its championship odds following Nadal's injury at the time of this writing.
Abdominal injury sidelines Nadal after tough quarterfinal
Nadal announced his decision on Thursday, citing a torn abdominal muscle for his withdrawal.
"Unfortunately, as you can imagine if I am here, I have to pull out from the tournament," Nadal told reporters. "As everybody saw yesterday, I have been suffering with the pain in abdominal. I know something was not okay there, as I said yesterday."
Nadal struggled through an epic five-set match against American Taylor Fritz in his Wednesday semifinal, which he eventually won in a 10-point tiebreak. While Nadal practiced for less than an hour on Thursday, he was unable to hit serves at anywhere near his normal speed.
Nadal told reporters he decided to withdraw because he could no longer see himself winning Wimbledon with his injury.
We're sad to see it end this way, @RafaelNadal

Thank you for another year of unforgettable moments at The Championships#Wimbledon pic.twitter.com/XadiEVxaWF

— Wimbledon (@Wimbledon) July 7, 2022
"It's very tough circumstances – the injury will get worse and worse, I feel very sad to say that," Nadal said. "I can't win two matches under these circumstances."
The withdrawal sends Kyrgios through to his first Grand Slam final. FanDuel lists Kyrgios as a +300 pick to win Wimbledon.
While Kyrgios will likely face Djokovic in the final, that isn't yet certain. Djokovic must first contend with No. 9 seed Cam Norrie in the other semifinal on Wednesday. Djokovic is a massive -2000 favorite over Norrie (+920) in that match. Norrie is a +2700 pick to win Wimbledon, even with just three players remaining in the field.