Since making its debut almost 90 years ago, the MLB All-Star Game has evolved into a rite of summer, providing baseball fans with a glimpse of the game's best players sharing the diamond for one night.
The list of baseball greats bestowed with the honor of being named an MLB All-Star is long, but a number of players stand out for their epic contributions to the Midsummer Classic.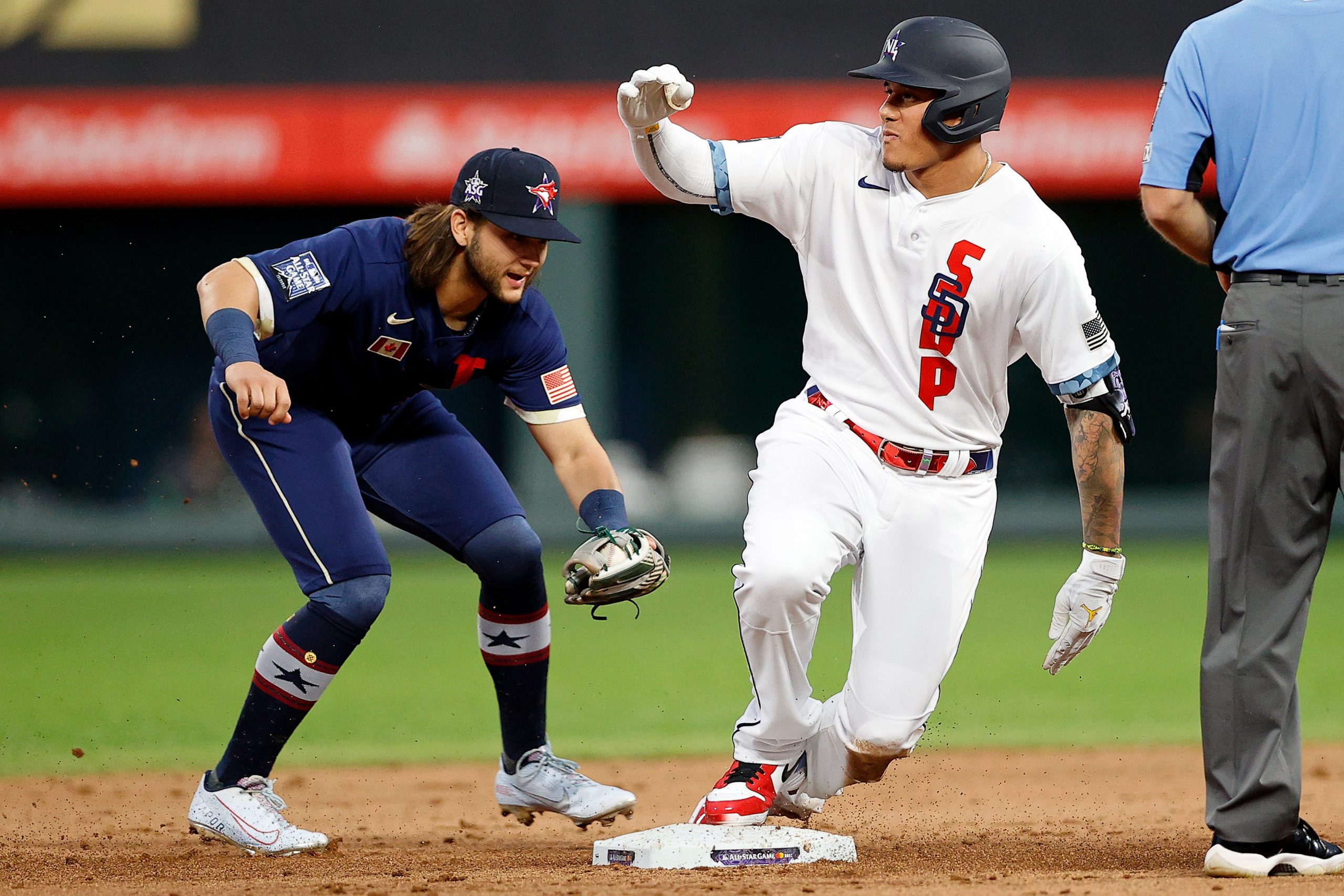 Here's a look at our picks for the Ultimate MLB All-Star Team as the 2022 showpiece draws closer.
Pitchers
Starter
Carl Hubbell – New York Giants
MLB All-Star Game Appearances: 9
Carl Hubbell was far from the most prolific hurler to ever take the mound for an MLB All-Star Game.
However, the New York Giants ace set himself apart from the greats with a spectacular performance in his lone All-Star Game appearance as a starter.
Enjoying the benefit of pitching on the Giants' home turf at the Polo Grounds in the 1934 edition of the Midsummer Classic, Hubbell accomplished a feat unheard of at that time, striking out five future Hall-of-Famers in succession including Babe Ruth, Lou Gehrig, Jimmie Foxx, Al Simmons, and Joe Cronin.
Closer
Mariano Rivera – New York Yankees
MLB All-Star Game Appearances: 9
Mariano Rivera helped to define the role of closer during a two-decade long career in the majors, and remains the MLB's all-time leader in career saves.
That dominance extended to the Midsummer Classic, where he was a fixture on the American League roster.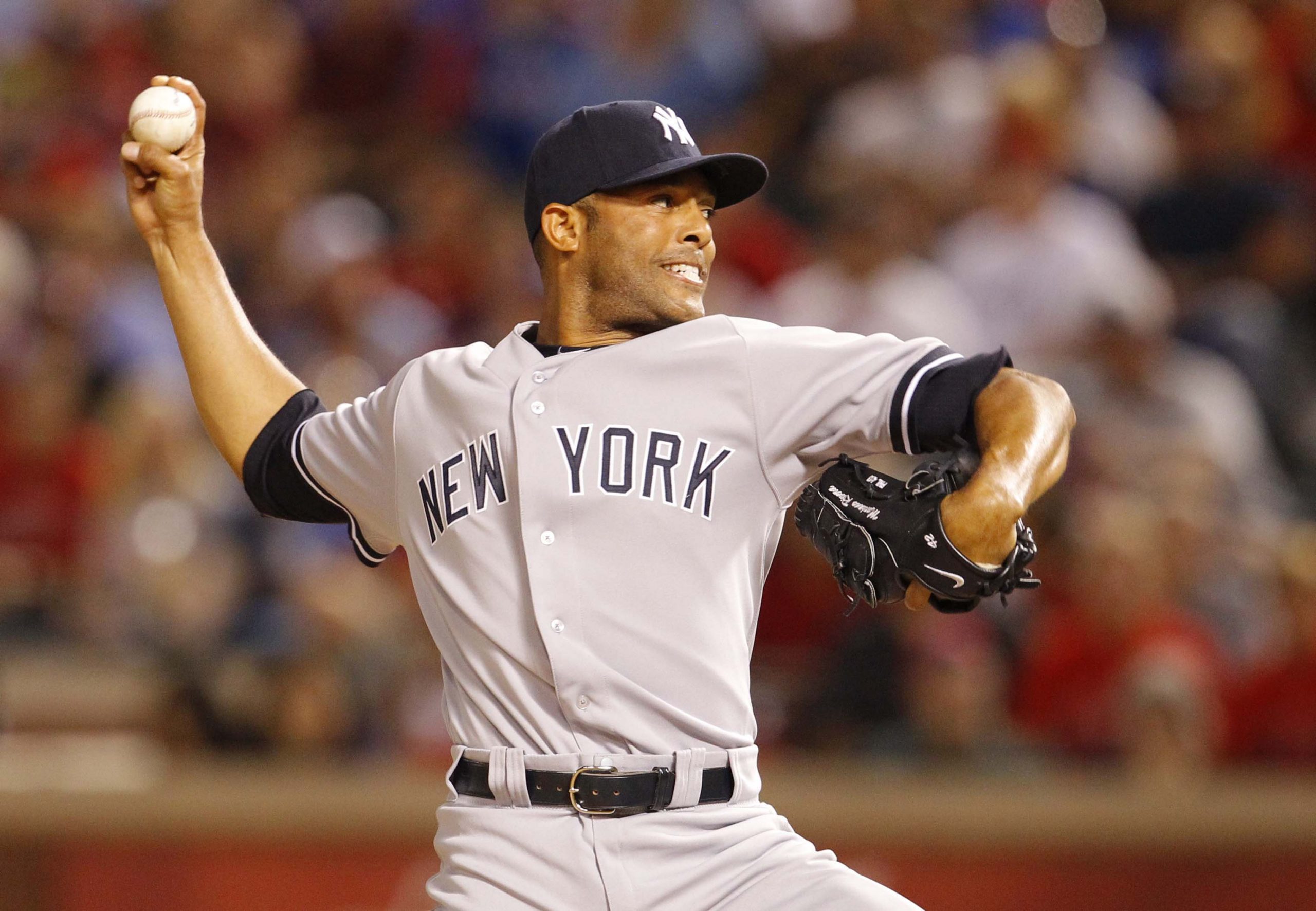 While many pitchers never get a chance to take the mound after being picked to appear at the All-Star Game, Rivera took the mound in each of his nine appearances, recording five total strikeouts and not allowing a single earned run while piling up four saves.
Infielders
Catcher
Gary Carter – Montreal Expos/New York Mets
MLB All-Star Game Appearances: 10
There are catchers who have earned more trips to the All-Star Game than Gary Carter, most notable among them are Ivan Rodriguez and the legendary Yogi Berra.
However, Carter's ability to make the most of his opportunities at the Midsummer Classic earns him the nod.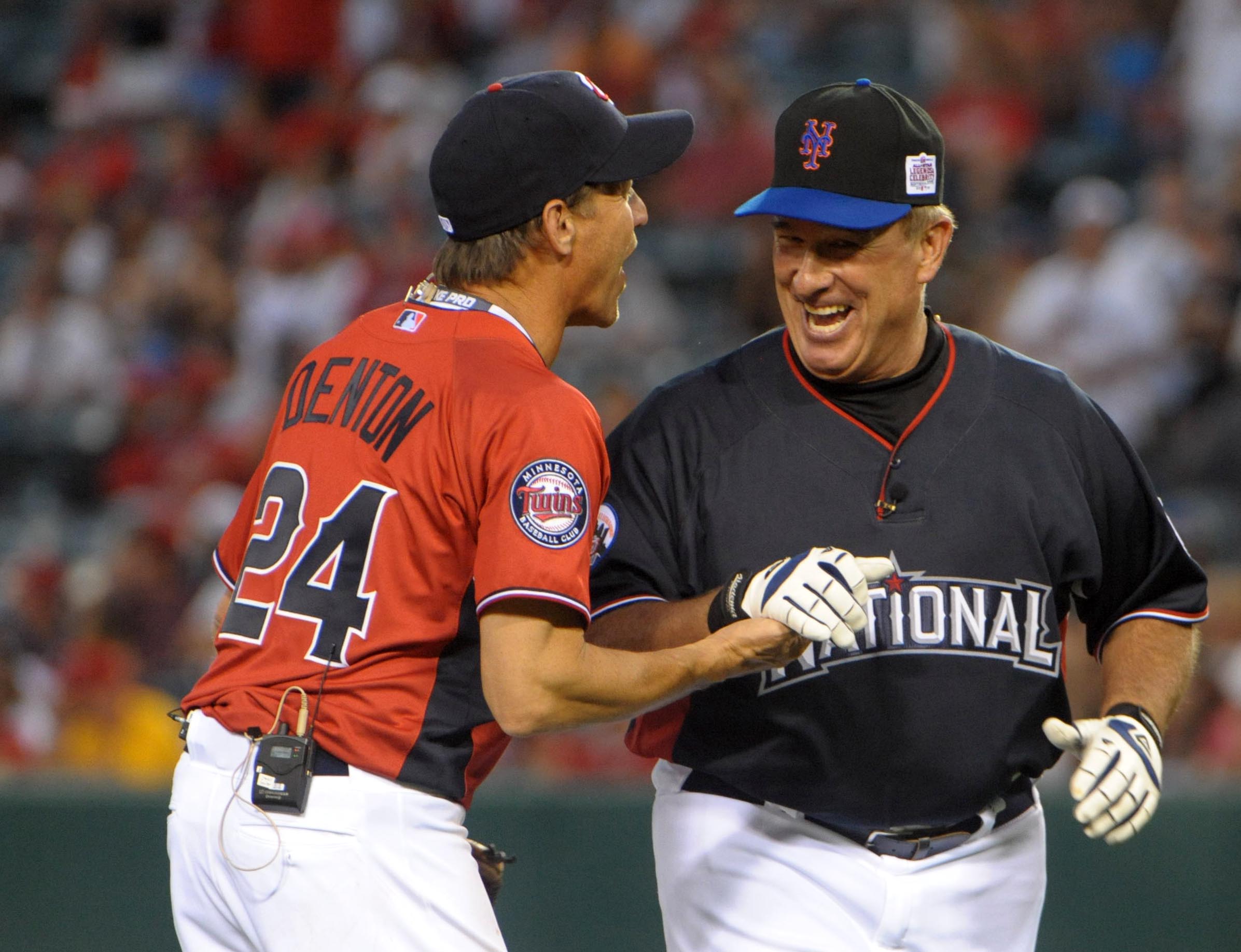 In addition to compiling a flawless fielding percentage, Carter was also a consistent presence at the plate over his 10 ASG appearances.
The former Expos star compiled a .300 career batting average, and earned the first of two All-Star Game MVP awards with a two-home run performance in 1981.
First Base
Steve Garvey – Los Angeles Dodgers/San Diego Padres
MLB All-Star Game Appearances: 10
Over nine All-Star Game starts for the National League, Steve Garvey earned a spot among the all-time leaders in multiple ASG categories, including runs scored, total bases, and triples.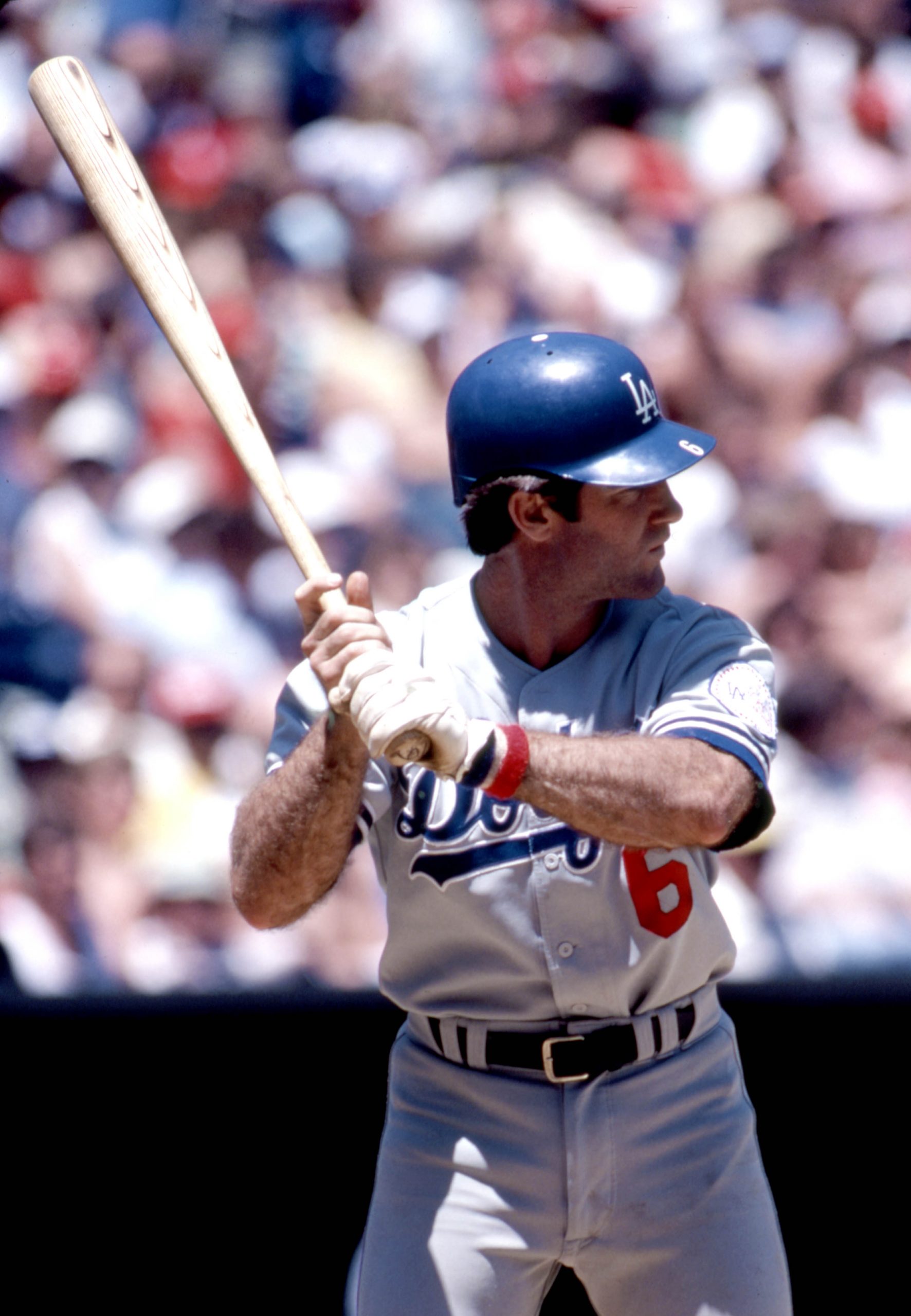 A two-time MLB All-Star Game MVP, Garvey also recorded a slugging percentage of 1.00 or higher on five occasions and owns a career batting average of .393 in ASG action.
Second Base
Lou Whitaker – Detroit Tigers
MLB All-Star Game Appearances: 4
Arguably the greatest second baseman in the long history of the Detroit Tigers, "Sweet Lou" Whitaker is another player that made the most of a limited number of trips to the MLB All-Star Game.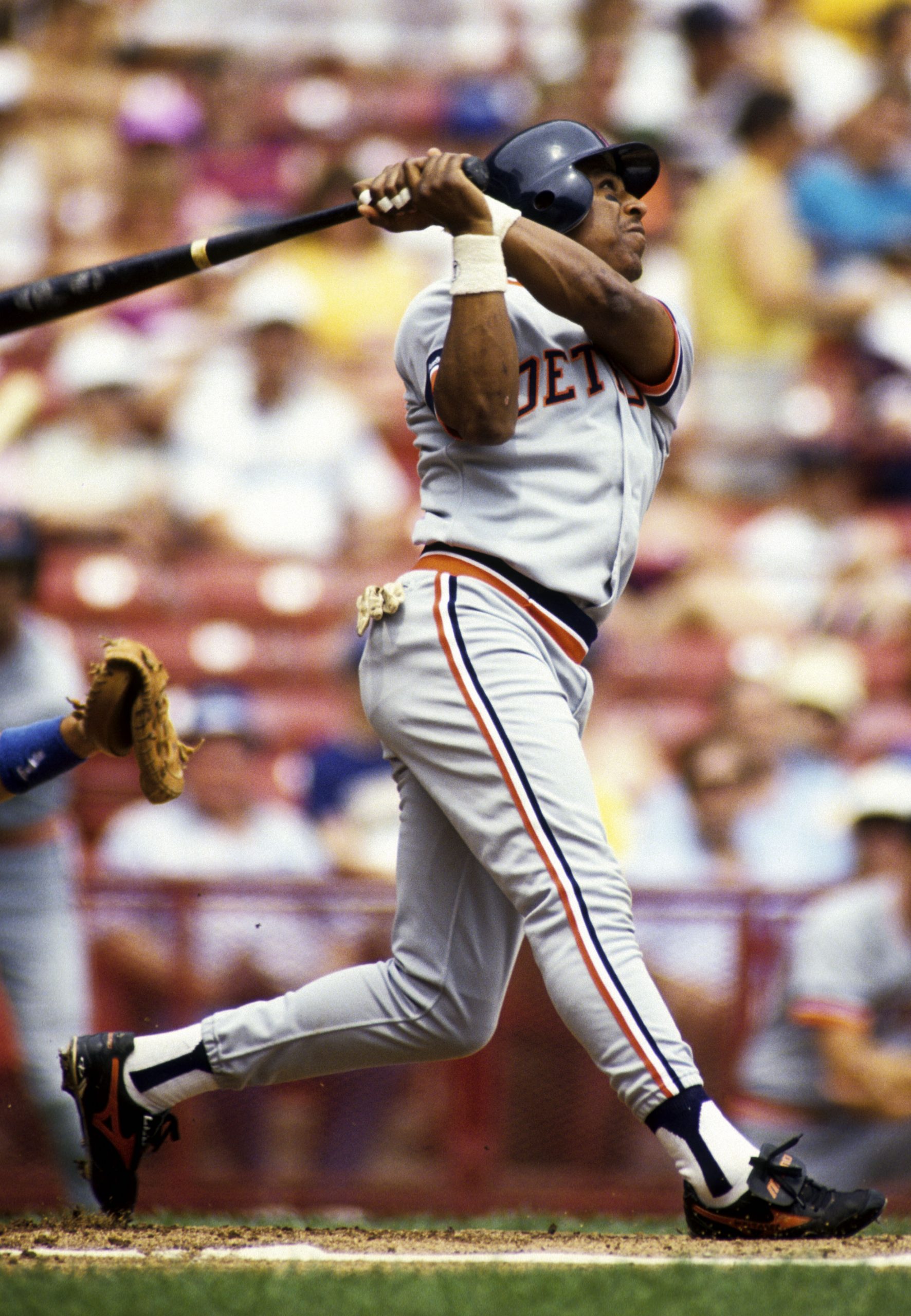 Winner of the American League Rookie of the Year award in 1978, Whitaker turned heads in 1983 with the first of four straight trips to the All-Star Game, earning MVP honors by driving in a pair of runs including a crucial seventh-inning triple that sealed a lopsided 13-3 win for the Junior Circuit.
Third Base
Wade Boggs – Boston Red Sox/New York Yankees
MLB All-Star Game Appearances: 12
With so many great players to choose from, selecting a third baseman for our Ultimate MLB All-Star team is by far the toughest choice.
Wade Boggs gets the nod over such stars as Brooks Robinson, Mike Schmidt, and George Brett.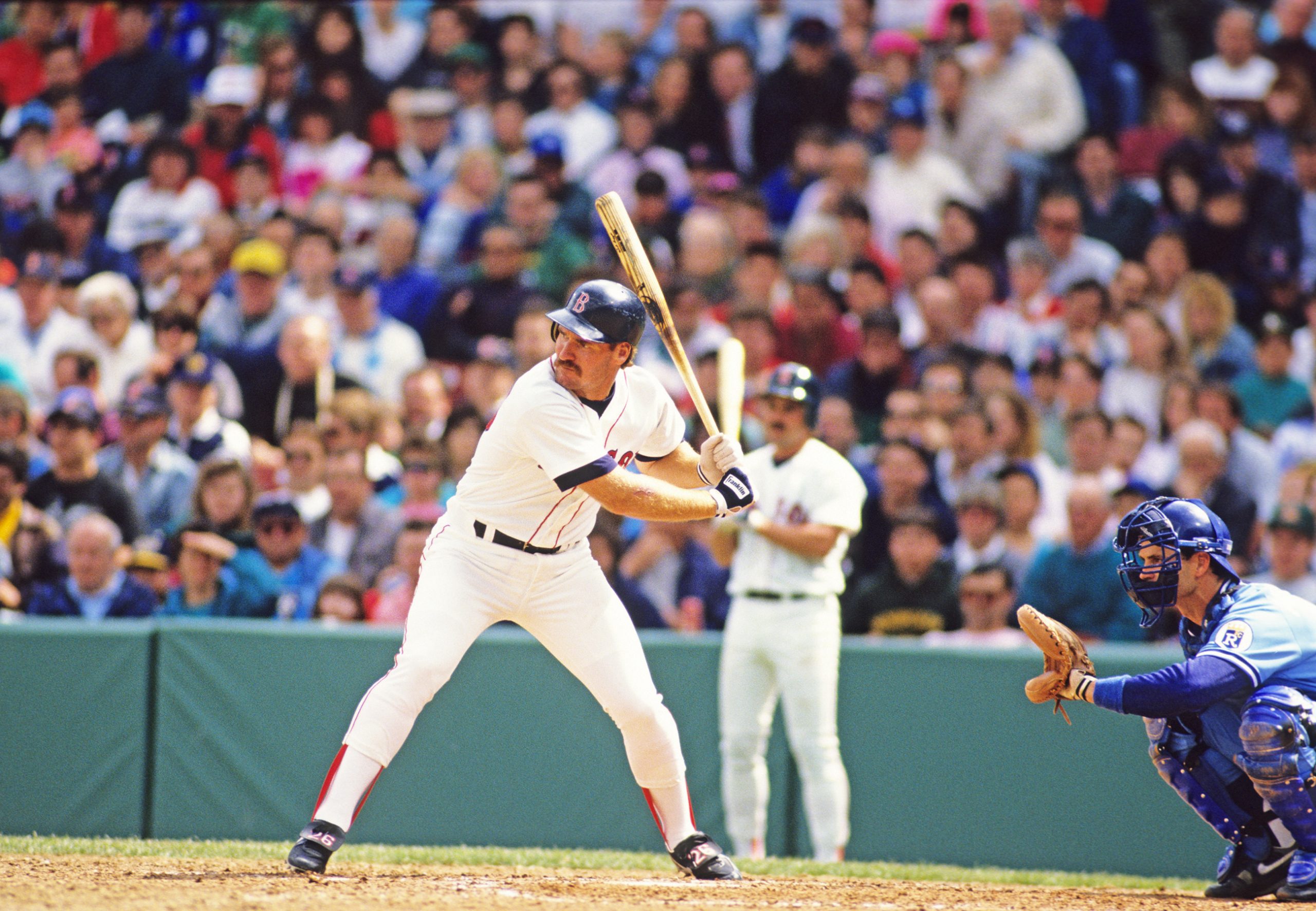 A career .321 hitter in All-Star Game action, Boggs also sports a 1.000 fielding percentage over his 12 appearances, and his 11 All-Star Game starts leaves him knotted with Brooks Robinson for the most in history among third basemen.
Shortstop
Cal Ripken Jr. – Baltimore Orioles
MLB All-Star Game Appearances: 18
While selecting a third baseman is tough, picking the Ultimate All-Star shortstop is a no-brainer, with baseball's Iron Man, Cal Ripken Jr. getting the nod.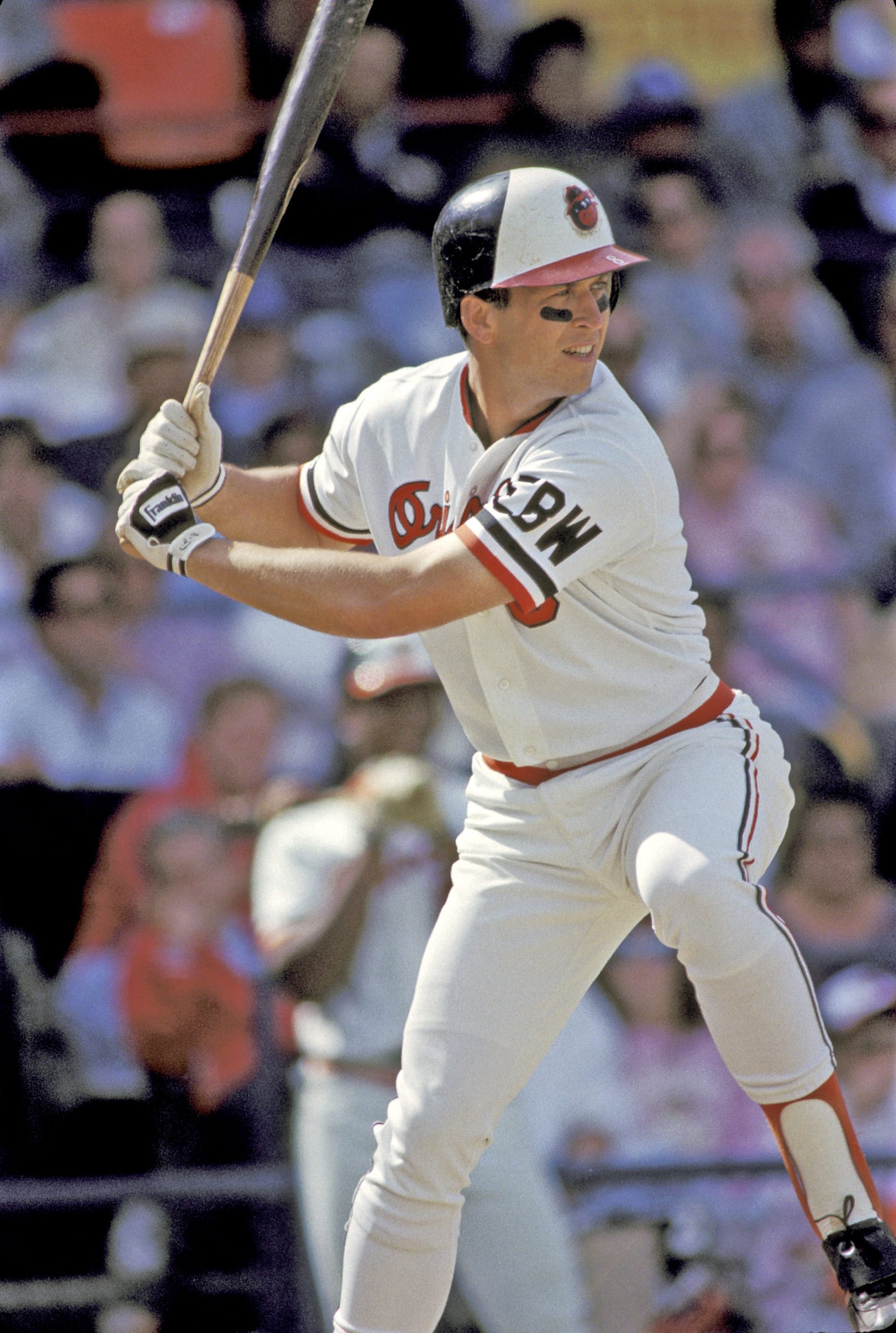 Famous for setting the major league record for most consecutive game appearances, Ripken was also a fixture at the Midsummer Classic.
Ripken made a record 14 starts, and currently holds the record for shortstops with 15 ASG appearances. Indeed, Ripken got better with age, with his two MLB All-Star Game MVP wins coming a decade apart in 1991 and 2001.
Outfielders
Ted Williams – Boston Red Sox
MLB All-Star Game Appearances: 16
Ted Williams was robbed of three years of his baseball career while serving overseas in the Second World War, but the Red Sox slugger quickly re-established himself as an all-time great at the 1946 All-Star Game.
It was here that he electrified the crowd with a stellar 4-for-4 performance at the plate that produced two home runs, four runs, and five RBI.
Still considered one of the greatest All-Star Game performances of all time, it was far from Williams' only big day at the Midsummer Classic.
Over 14 career appearances, including 12 starts, Williams racked up a .304 average to go along with four home runs, 12 RBI, and an astonishing 11 bases on balls.
Ichiro Suzuki – Seattle Mariners
MLB All-Star Game Appearances: 10
Ichiro established his place in the MLB All-Star Game record book by hitting the first-ever inside-the-park home run at the Midsummer Classic as part of an impressive performance that earned him MLB All-Star Game MVP honors in 2007.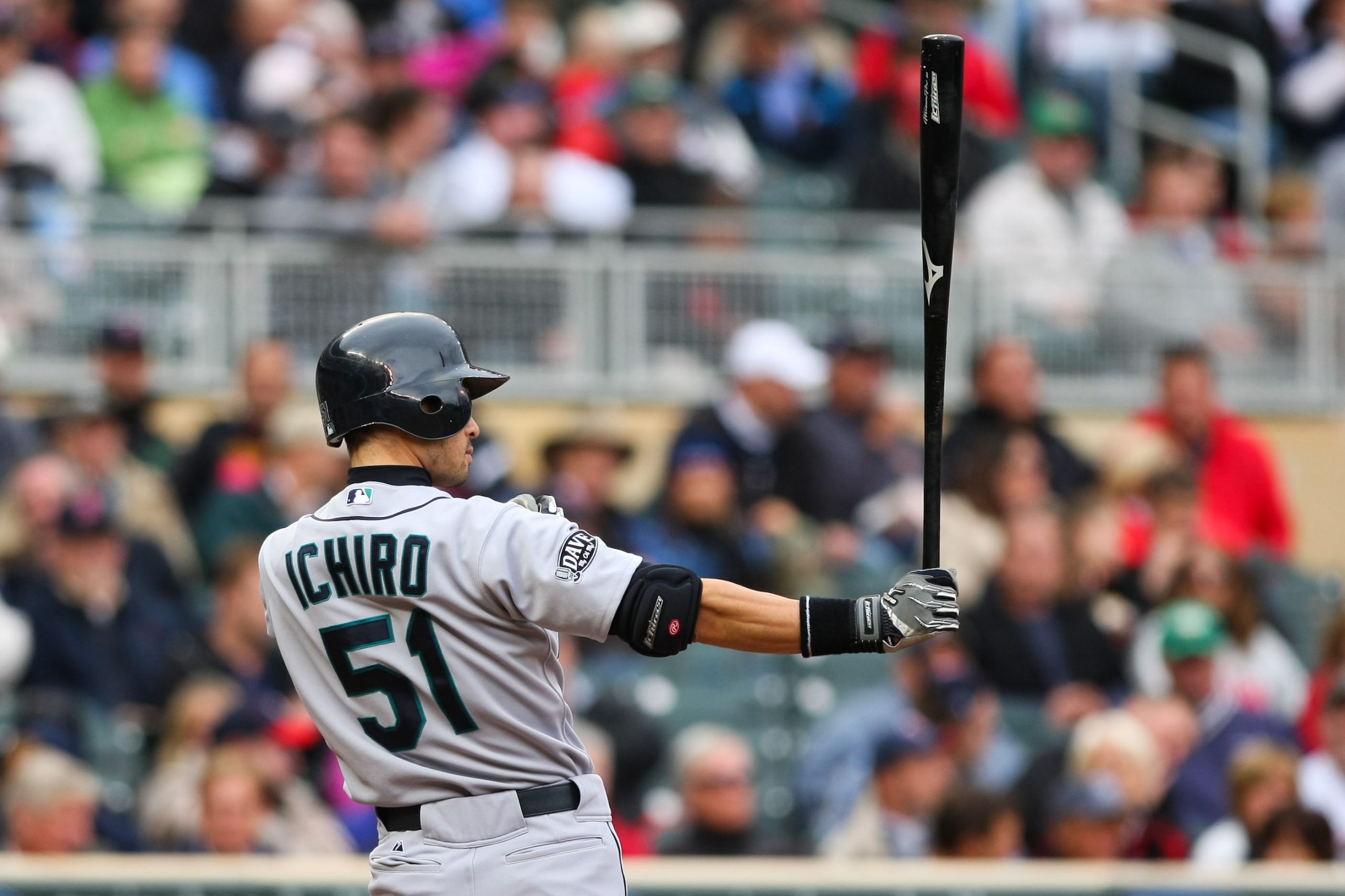 However, it is Ichiro's now iconic and colorful pre-game speeches to his fellow AL All-Stars that ultimately earns him a spot on this list.
Widely recognized in baseball circles for his sharp wit, Ichiro began the tradition with an expletive-filled diatribe in the AL locker room ahead of his first ASG appearance in 2001.
The Seattle Mariners superstar maintained the tradition every year through 2007, with the American League going undefeated in each of those contests.
Mike Trout – Los Angeles Angels
MLB All-Star Game Appearances: 7
It is tough passing over Willie Mays and Hank Aaron for a spot on our Ultimate All-Star Team, considering the duo combined to record 49 total ASG appearances.
However, it is just not possible to overlook the record of the only active player on our list, Mike Trout. The hard-hitting Angels outfielder sits among the all-time leaders in ASG action with a .412 batting average, and has recorded at least one hit in six of his seven All-Star Game appearances.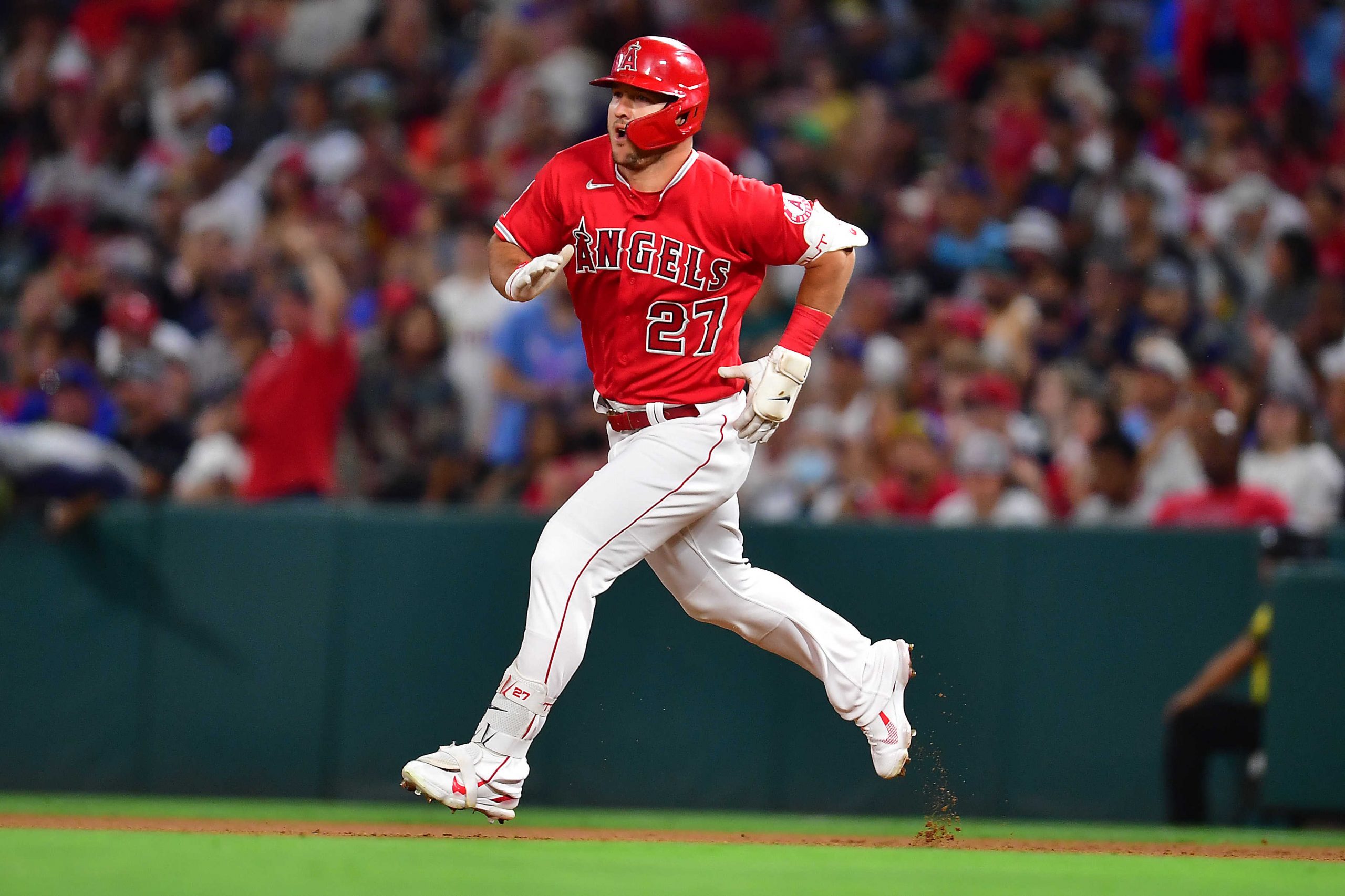 Trout has seen four of his seven career hits produce extra bases including a pair of home runs. He is also just one of five players to be named MLB All-Star MVP twice.
And at just 30 years of age, Trout is positioned to further rewrite the record book before calling it a career.