Babe Ruth's 1928-1930 New York Yankees road jersey broke sports memorabilia records, selling for a stunning $5.64 million. The previous record was held by Babe Ruth's 1920 jersey, which sold at auction for $4.415 million in a 2012.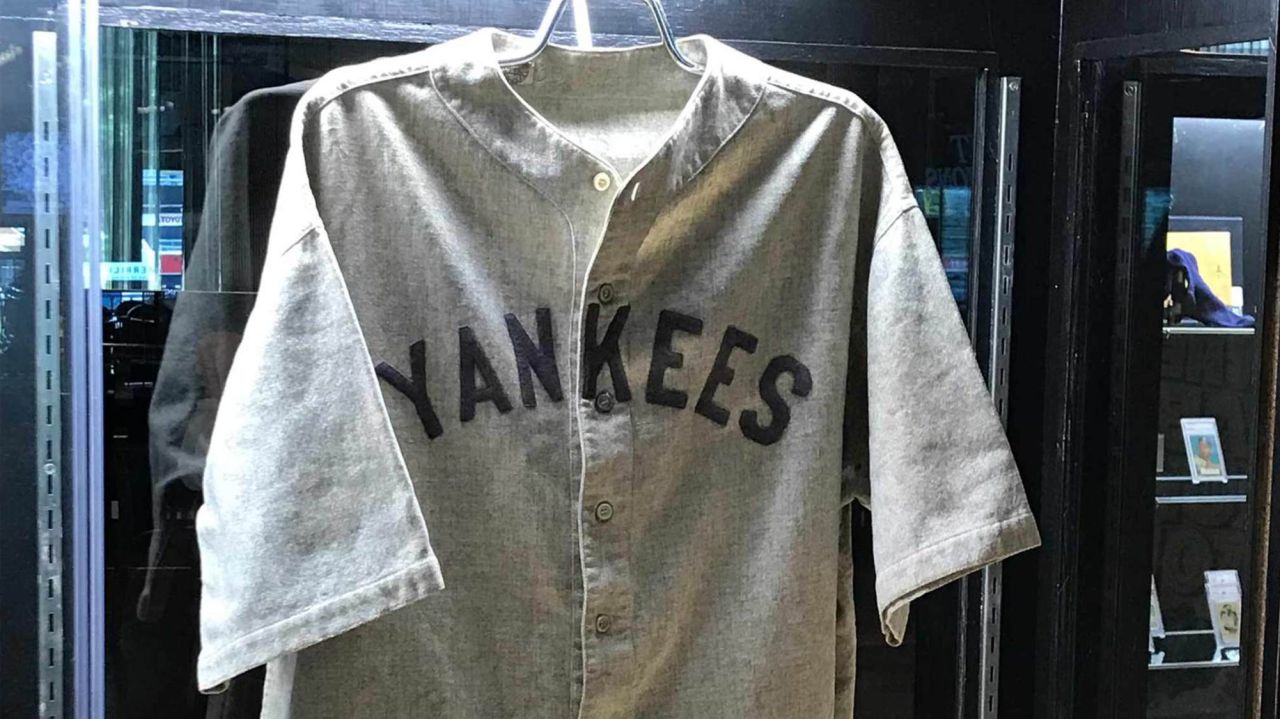 Babe Ruth's latest record-breaking jersey sold on June 15 by Hunt Auctions at Yankee Stadium. It was among hundreds of items put up for auction by Ruth's family and a few third-party participants. Ruth's granddaughter explained the motivation for the sale.
"Babe's collection has remained largely unknown to the general public and we felt it was time to bring these amazing pieces of his life to light," Linda Ruth Tosetti said in a press release.
The record-breaking sale, however, comes as no surprise. Babe Ruth played for 22 seasons in Major League Baseball, won four World Series Championships and was one of the first members of the Baseball Hall of Fame.
Babe Ruth is also a prominent figure in baseball lore. His 1919 trade to the New York Yankees from the Boston Red Sox began a winning dynasty for the "Bronx Bombers." It also triggered an 86-year championship drought for the Red Sox, which is commonly referred to as "The Curse of the Bambino."
Babe Ruth's unique place in history translates to premium prices paid by sports memorabilia collectors. With this most recent sale, Ruth memorabilia now holds three spots on the top ten list for highest price paid for sports memorabilia.
Sports Memorabilia's New Top Ten
#1 Babe Ruth's 1928-1930 Yankees Road Jersey – $5.6 million
#2 Babe Ruth's 1920 Jersey – $4.4 million
#3 James Naismith's 1891 Rules of Basketball – $4.3 million
#4 Honus Wagner 1909 Baseball Card – $3.1 million
#5 Mark McGwire's 1998 season 70th home run ball – $3 million
#6 Paul Henderson's 1972 Hockey Jersey from Canada's Summit Series victory over the USSR – $1.275 million
#7 Babe Ruth's 1923 Bat, which hit the first home run at Yankee Stadium – $1.265 million
#8 Honus Wagner 1909 Baseball Card – $1.2 million
#9 Sheffield Football Club Rules – $1.2 million
#10 Mohamed Ali's Boxing Gloves worn during 1965 Floyd Patterson fight – $1.1 million
While Ruth's Jersey is bound to monopolize the headlines, another piece of Ruth's memorabilia broke a record this month. But in a strange battle of baseball legends, the record was short-lived.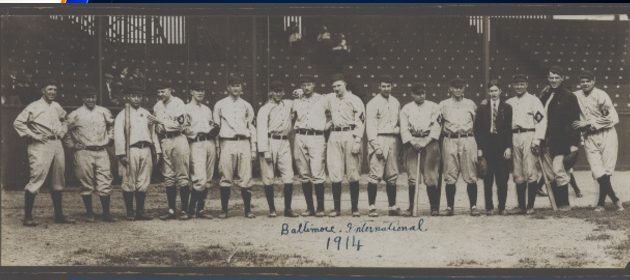 Babe Ruth Smashes Photo Record — For Four Days
On June 7, this rare photo of the 1914 Baltimore Orioles, featuring a young Babe Ruth, fetched $190,373 at auction. The photo offered up by Lelands auction house dwarfed the previous sports photo record of $77,098 held by a 1910 photo of Ty Cobb sliding into third base. But the record didn't last long.
As if to get revenge from the grave, Ty Cobb's iconic photo retook the top spot four days later. On June 11, the Ty Cobb image sold for $250,000 in a private sale brokered by JP Cohen of Memory Lane, Inc. Time will tell if a Ruth image can recapture the lead.