After 162 games, the Boston Red Sox and New York Yankees finished with identical 92-70 records. That set up a one-game wild-card playoff between the AL East rivals at Fenway Park on Tuesday, with the loser exiting the playoffs.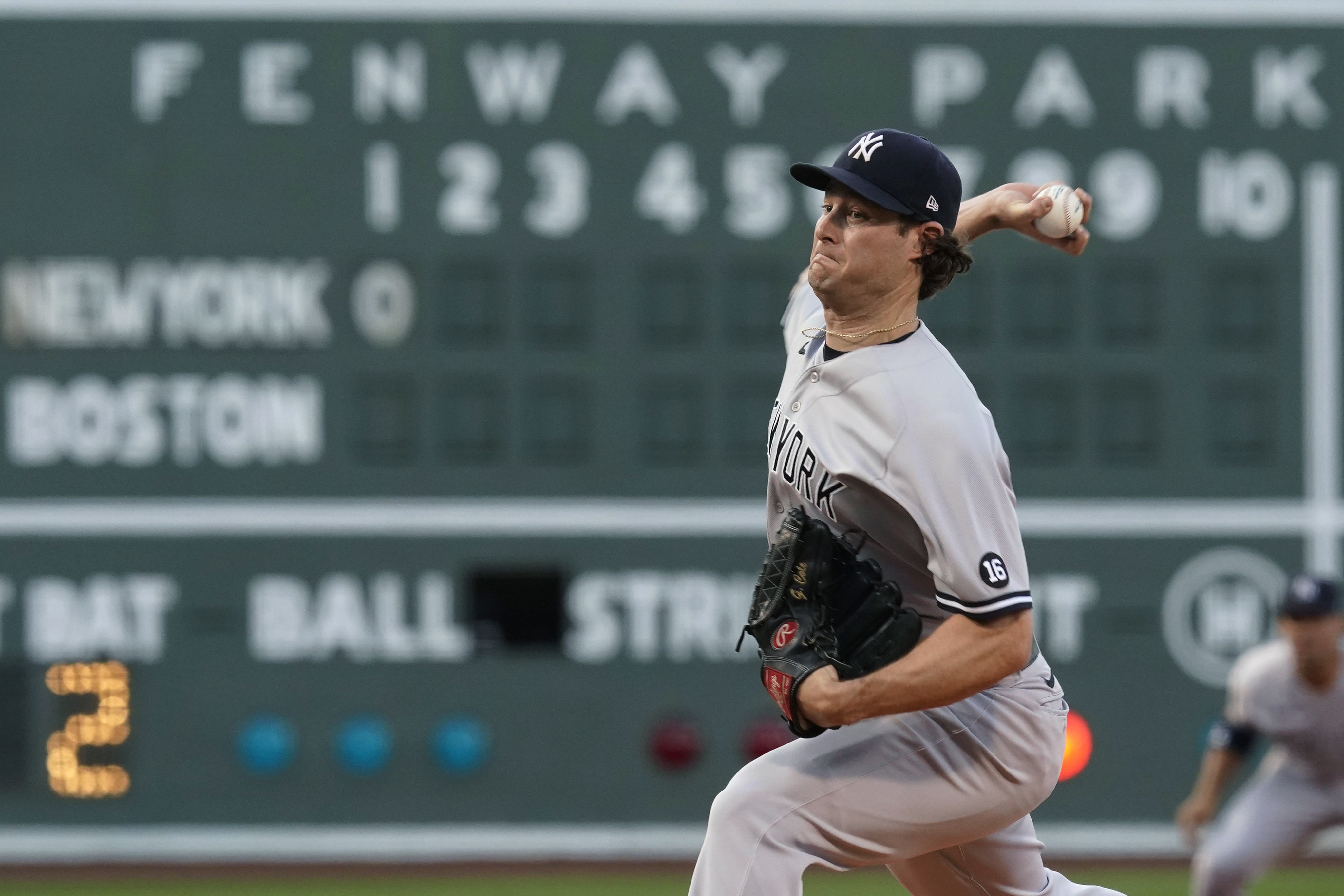 The Yankees will head into Boston as a slight favorite and will send potential AL Cy Young Award winner Gerrit Cole to the mound for the wild-card game.
Yankees, Red Sox post dramatic final day wins
New York booked its spot in the postseason with a 1-0 win over the Tampa Bay Rays on Sunday. Aaron Judge delivered a walk-off single that plated Tyler Wade in the ninth inning, scoring the only run of the day.
"You've got to embrace it," Judge said after the game. "Getting the chance to be playing out there at Yankee Stadium in a game that if you win, you get a chance to go to the postseason? Very few individuals get a chance to say that. That's a privilege."
The Red Sox found themselves in trouble on Sunday, falling behind 5-1 against the Washington Nationals after five innings. But Boston fought back, ultimately taking the lead in the top of the ninth and holding on for a 7-5 win. That not only avoided a one-game playoff with the Toronto Blue Jays just to reach the postseason, but gave the Red Sox home-field advantage for the wild-card game.
"It's gonna be nuts," outfielder Alex Verdugo told reporters. "I'll tell you what, it's better than being at Yankees, for sure. The fact that we get our home-field advantage, that's what we asked for."
Cole gives New York edge in showdown
The Red Sox earned home-field advantage by beating the Yankees 10-9 over the course of their regular-season meetings. New York won the final six games of the series, including sweeping Boston at Fenway Park last month.
"They've done an amazing job against us in the second part of the season," Red Sox manager Alex Cora told reporters. "We all know the numbers. We all know what they did to us two weekends ago."
The Yankees will also enjoy a pitching advantage, at least on paper. New York starts Cole, who went 16-8 with a 3.23 ERA this season. The Red Sox will counter with right-hander Nathan Eovaldi, who compiled an 11-9 record and a 3.75 ERA on the year.
Oddsmakers see the Yankees as a slight favorite, but there's not much to choose from in a one-game playoff scenario. FanDuel Sportsbook lists New York as the -122 pick in the AL wild-card game, with the Red Sox fetching +104 odds.
Still, the Yankees say they feel confident throwing their ace for a must-win game in Boston.
"You can feel that Yankees-Red Sox is a little different," New York starting pitcher Jameson Taillon told reporters. "Red Sox-Yankees, even in the regular season, back in June, felt different, so I'm sure it will be a crazy game. No one I'd rather have on the mound than Gerrit Cole."