Gerrit Cole and Robbie Ray have emerged as the two clear favorites to win the AL Cy Young Award this year. But both aces struggled in their last starts, potentially opening the door for a dark horse to join the race down the stretch.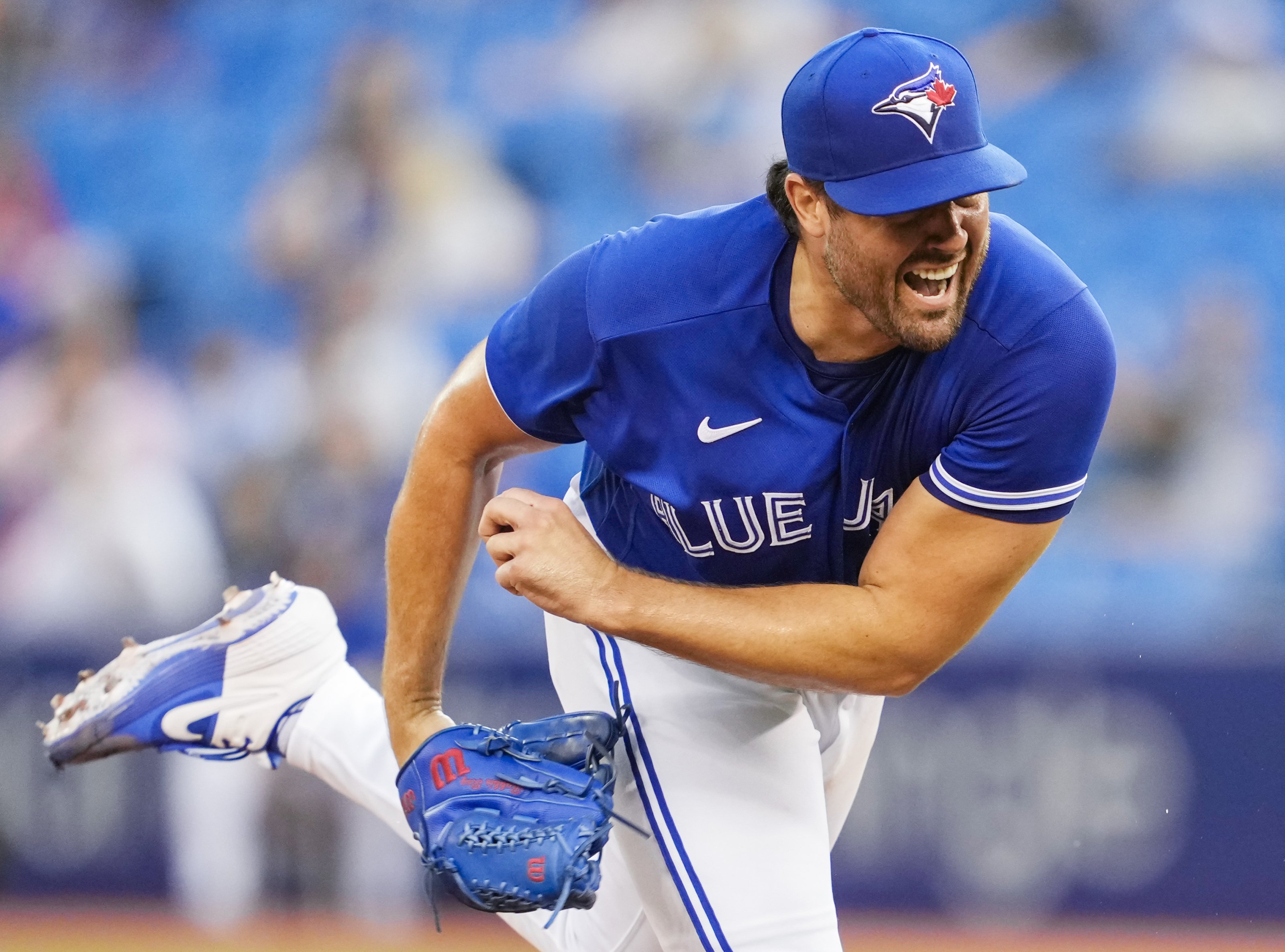 Ray went just 4.2 innings for the Toronto Blue Jays on Monday, giving up three runs in a 6-4 loss to the Tampa Bay Rays.
Cole, Ray at center of AL Wild Card race
Meanwhile, Yankees fans booed Cole off the mound after he gave up seven runs on 10 hots over 5.2 innings in Sunday's 11-1 loss to the Cleveland Indians.
Gerrit Cole leaves and gets booed. Gee, he's been CARRYING this team all year. pic.twitter.com/pPGgJFeC7c

— John Sterling Calls (@JSterlingCalls) September 19, 2021
"Just couldn't get that third out and couldn't get the ball off the bat," Cole told reporters. "It's a bad game, man. That's New York."
Those losses should do little to diminish the accomplishments of the two pitchers, who are still the clear contenders for the AL Cy Young this year. But they come as the Yankees and Blue Jays fight with the Red Sox for just two wild card positions, meaning every start is now magnified for reasons that go far beyond award considerations.
Cole came into the year as a favorite to contend for the AL Cy Young. Despite some ups and downs – and questions about what substances he might use to grip a baseball – he has mostly lived up to those expectations for the Yankees. Cole has pitched to a 3.03 ERA and compiled a 15-8 record to keep New York in the playoff race in what has been a disappointing performance overall by the Bronx Bombers.
On the other hand, few expected Ray to play an important role for the Blue Jays, let alone put together arguably the best season of any American League pitcher. Ray has established himself as the AL Cy Young Award favorite by going 12-6 with a league-leading 2.72 ERA, while striking out 238 batters, tops in the majors.
Ray bounces back to become AL Cy Young favorite
This all comes a year after Ray went just 2-5 with a 6.62 ERA in 2020, splitting time between Toronto and the Arizona Diamondbacks.
"He's willed himself to this point, I think that's a big part of who he is and it's a sign of a great pitcher," Toronto pitching coach Pete Walker told The Athletic. "You think of some of the great pitchers in the game, everybody goes through some adversity, they deal with it, they make their adjustments. They either come through and are great again or they might disappear. He's come through and he's elite again."
FanDuel Sportsbook rates Ray as the -175 favorite to win the AL Cy Young Award, with Cole right behind him at +165. But while those two are the clear class of the American League right now, it's not quite a two-man race for the trophy.
---
AL Cy Young Odds (via FanDuel Sportsbook)
Robbie Ray: -175
Gerrit Cole: +165
Lance Lynn: +1200
Carlos Rodon: +5500
Shohei Ohtani: +20000
---
Lance Lynn (+1200) has earned some consideration as well, going 10-5 with a 2.47 ERA for the Chicago White Sox. However, Lynn has pitched just 146 innings, having missed a couple starts with right knee inflammation in late August.
FanDuel only lists two other pitchers on their board: Carlos Rodon (+5500) and Shohei Ohtani (+20000), the likely AL MVP who hasn't pitched quite enough to earn serious consideration for the AL Cy Young Award.