When Conor McGregor stepped into the boxing ring to take on Floyd Mayweather Jr., many wondered how the boxing legend would fare if he returned the favor and stepped into the octagon for an MMA fight. Now, welterweight champion boxer, Terence Crawford, may be willing to take on that challenge.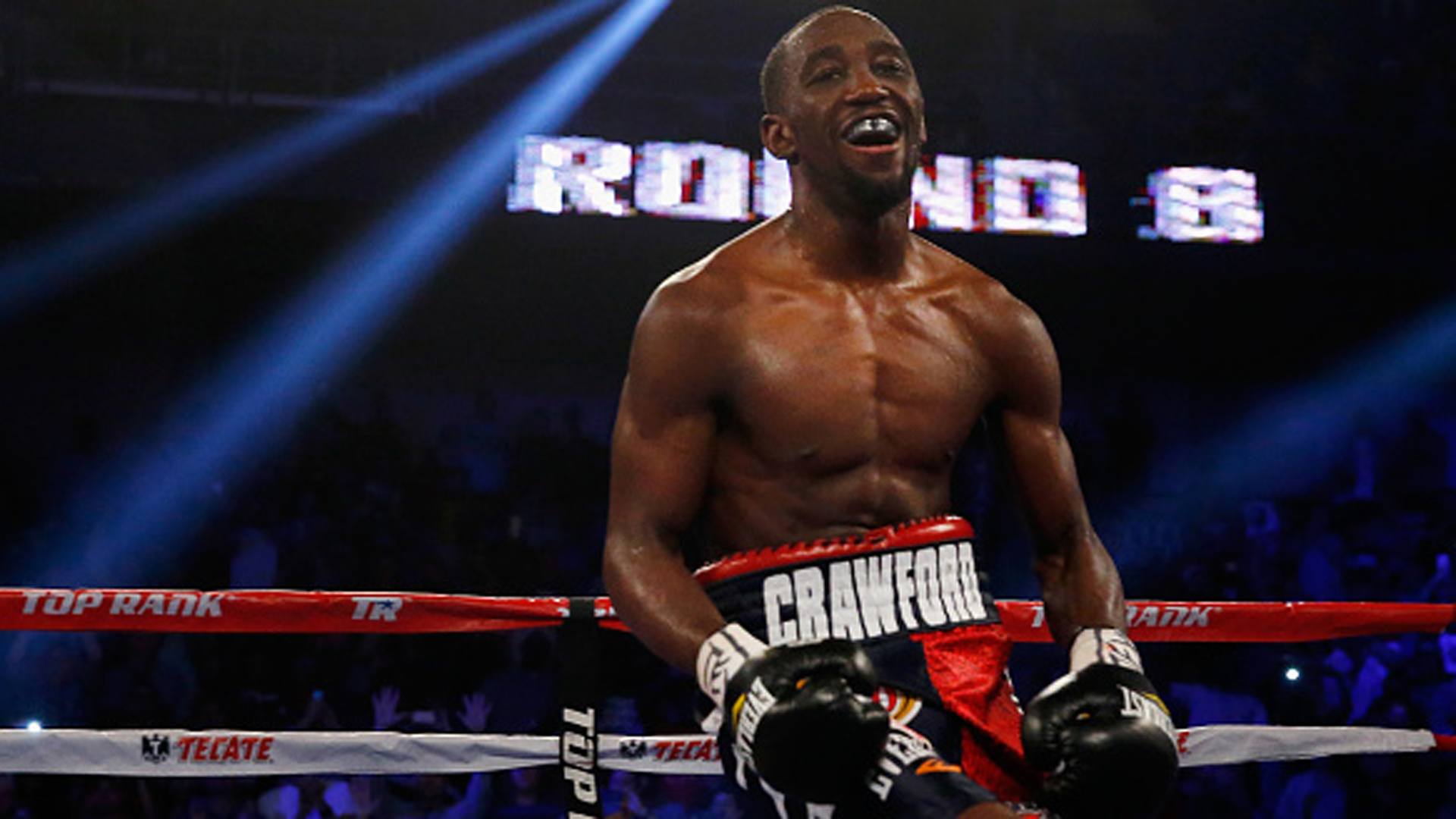 Top Rank promoter Bob Arum told ESPN Wednesday that Crawford is willing to take part in a two-fight series with McGregor: once in the Octagon, and then again in the ring.
Crawford Leans on Wrestling Background for MMA Credibility
McGregor (22-4 MMA, 0-1 as a professional boxer) recently said that there had been a verbal agreement from Mayweather to fight the Irishman in MMA after their infamous boxing encounter, which Mayweather won via 10th-round KO. But that never happened, and McGregor doesn't expect that it ever will.
Arum says Crawford would remove all doubt by taking the MMA fight first.
"You've got an elite boxer in Terence Crawford fighting an elite MMA guy in Conor McGregor under MMA rules," Arum told ESPN. "You don't think that would be interesting, and something the public would want to see?"
No world-class male boxer has ever fought under MMA rules, at least not during the prime of their boxing career. But Crawford possesses skills that could make such a transition more plausible than for the average pugilist.
Crawford grew up in a wrestling family, and participated in the sport until middle school. According to ESPN, he still trains in wrestling occasionally, though not when he is preparing for a boxing match.
"I always had the talent for wrestling, but I liked to throw my hands," Crawford told ESPN. "My dad was a wrestler, my uncle and my grandfather wrestled, and they were always teaching me the moves. I just liked boxing more."
Crawford faces an uphill challenge against a legendary MMA fighter, and even Arum acknowledges that McGregor would be the favorite in such an encounter. But Arum also believes that Crawford would be a live dog because of that wrestling background, and the fighter appears interested in the challenge.
"I just have to have the proper time to prepare myself," Crawford told ESPN. "I haven't been in that environment in a long time, but most definitely I feel I can compete with anyone given the proper time to train on the MMA side, being that I have a wrestling background. McGregor would have to worry about my stand-up game as well. It would be interesting. He's got good kicks and he's strong. I'd have to prepare myself for those things, but I feel I would be all right."
Welterweight Boxing Division at Standstill
In reality, Crawford's enthusiasm for such a fight may be more about the opponents he can't seem to lure into the boxing ring. All of his top potential opponents in the welterweight division are signed to Premier Boxing Champions, while he is with Top Rank, a situation that adds difficulty to matchmaking in the division.
Crawford (36-0, 27 KOs) and the undefeated Errol Spence Jr. (26-0, 21 KOs) spoke with each other earlier this month, raising hopes that they could agree to a welterweight unification fight. However, there has been no word of any progress since their Twitter exchange and ensuing phone call.
McGregor defeated Donald "Cowboy" Cerrone in just 40 seconds at UFC 246 last Saturday. It was his first fight in the UFC since losing via submission to Khabib Nurmagomedov in October 2018.