Terence Crawford and Errol Spence Jr. haven't officially announced anything yet, but it appears that the world's two top welterweight boxers have come to an agreement on meeting in the ring sometime soon.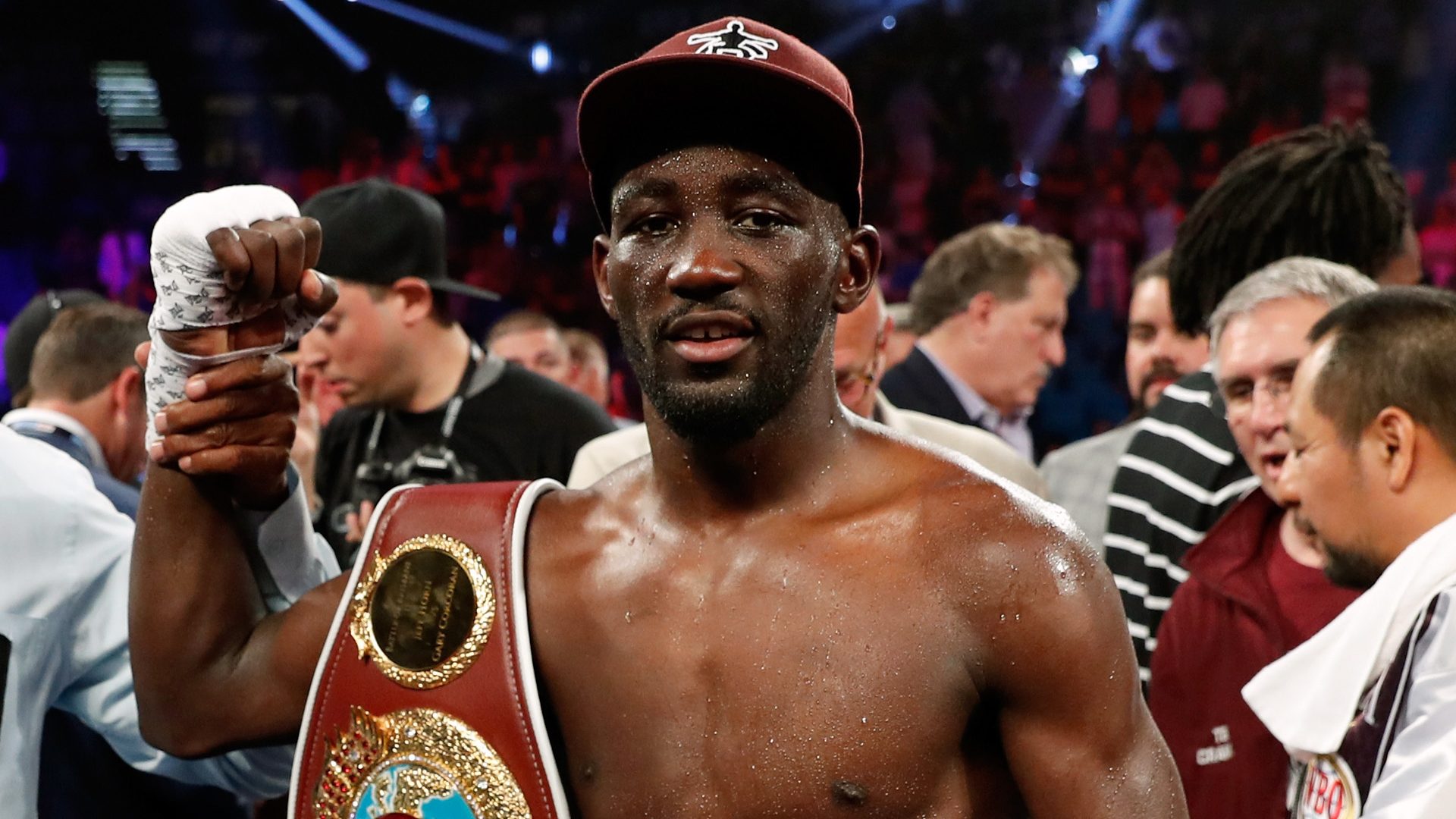 The movement has largely come in the past 48 hours, after a terse Twitter exchange led to a phone call that seems to have put both men on the same page.
Crawford, Spence Throw Jabs on Twitter
Spence posted on social media Sunday evening, disputing the idea that he had been ducking Crawford or anyone else in the world.
y'all can believe the bs if you want ion 🦆 nothing

— Errol Spence (@ErrolSpenceJr) January 5, 2020
That caught the attention of Crawford, who wanted to know why a fight hadn't happened yet.
"So what's been the hold up homie? When I came to the division y'all all said I had to get a title first," Crawford wrote. "I'm ready when you ready. Matter of fact I been ready before I even had a 147 lb. fight. Like I been said you got these people fooled but not me…all you gotta do is sign the contract next and I'm on yo head."
Crawford (36-0, 27 KOs) is considered by many to be the top pound-for-pound fighter in the world, and is universally considered near the top of that list. He currently holds the WBO welterweight world title, and is a former champion in both the lightweight and junior welterweight divisions.
Spence (26-0, 21 KOs) also sits near the top of those pound-for-pound rankings, and currently holds the WBC and IBF welterweight crowns. The 29-year-old has been training and recovering from a severe one-car accident he suffered in October, not long after his split decision win over Shawn Porter.
A hypothetical fight between the two would get plenty of attention from fans and bettors. Most sportsbooks have yet to set a line, as no bout has been announced, but Bovada is offering Spence as a -135 favorite over Crawford (+105) if the fight goes off in 2020.
Fight Threatened by Promotional Rivalry
One major reason that a fight between the two hasn't happened is because of their respective promotors. While Crawford fights for Top Rank, Spence – and many other top welterweights like Porter and Manny Pacquiao – fight for Premier Boxing Champions. That has been a sticking point in any negotiation, though Crawford said he didn't want to hear that used as an excuse.
And stop using the fucking promoters, managers and advisors for that weak ass excuse y'all doing they work for us y'all dumb mf if you really want a fight you tell them i don't give two fucks that's who I want to fight. let yo nuts drop you say you yo own boss @ErrolSpenceJr

— Terence Crawford (@terencecrawford) January 6, 2020
Spence followed up by questioning why all of this talk was happening on Twitter, rather than in channels that could actually lead to a fight happening.
That apparently was enough to get the ball rolling. While no details were released, it appeared that the two had a cordial phone call that led to the two men, at least, agreeing that they wanted to get in the ring together.
@ErrolSpenceJr is a cool dude on some real shit we both agree the fight will happen.

— Terence Crawford (@terencecrawford) January 6, 2020
"[Spence] is a cool dude on some real shit," Crawford wrote. "We both agree the fight will happen."
Whether the two fighters' wants will be enough to make the cross-promotional match happen remains to be seen. It wouldn't be unprecedented: the upcoming rematch between heavyweights Deontay Wilder and Tyson Fury required a deal between Top Rank and Premier Boxing Champions, showing that the two firms can work together under the right conditions.