Wesley So has already booked his spot in the finals of the 2021 Speed Chess Championship. Now, Hikaru Nakamura will try to make it to the final pairing and earn a shot at his fourth straight title when he takes on Ding Liren in the second semifinal on Thursday.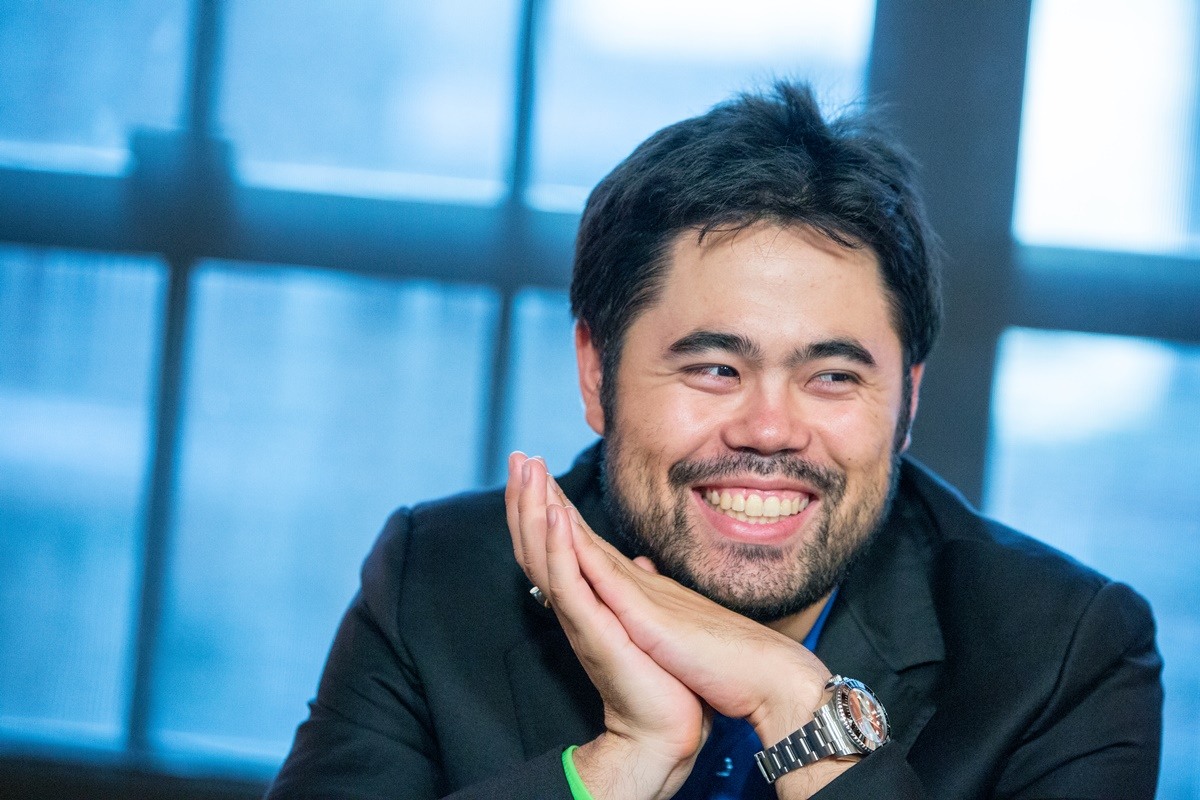 So made it through to the final by the slimmest of margins, beating Nihal Sarin 15-14 in their semifinal matchup.
So holds off dangerous Nihal in bullet portion
Nihal came into the Speed Chess Championship as the No. 10 seed, but the Indian grandmaster soundly defeated both Alexander Grischuk and Richard Rapport before meeting So in the semis. Meanwhile, So took on fellow American grandmasters Jeffery Xiong and Fabiano Caruana to reach the final four.
The semifinal remained tight throughout, with So taking a one-point lead into the bullet portion of the match. So held off Nihal, drawing the final portion 4.5-4.5 to reach the final.
"I never had any full control of the match," So  said afterwards. "I knew Nihal was higher rated in bullet, and I didn't know what to expect. But it [turned] out that things were not so bad."
Nihal also admitted that he missed his best opportunity in the bullet portion.
"Wesley survived many shaky moments and somehow kept control," Nihal said, via Chess.com. "I was hoping that I [would] be able to get better [in the] scrambles. But Wesley played very well."
Nakamura dominant throughout Speed Chess Championship
So now awaits in the final for the match between Nakamura and Ding. As usual, Nakamura coasted through the early rounds of the Speed Chess Championship as the No. 1 seed. After taking care of No. 16 seed Peter Svidler by a 22-10 margin, he beat Anish Giri 18.5-10.5 in the quarterfinals.
Meanwhile, Ding advanced in two much closer matches. First, he survived a close call against Shakhriyar Mamedyarov, beating the Azerbaijani grandmaster by a 14-12 score. He then beat Levon Aronian with just a bit more breathing room, advancing to the semifinals by a 15-11 margin.
Those scores alone show that Nakamura has been the more dominant player throughout the Speed Chess Championship, and may underscore just how imposing the American has proved himself to be in blitz and bullet chess, particularly online. Other than World Chess Champion Magnus Carlsen, nobody has been able to consistently match Nakamura at fast time controls. At bullet time controls of just one minute per side, he stands unmatched.
That's why Nakamura rates as a clear favorite in his semifinal. Unibet rates the American as a -715 pick over Ding (+400) in their match. Nakamura is also the -286 favorite to win the Speed Chess Championship overall, ahead of So (+130) and Ding (+1400).