For a moment during the one-minute portion of the 2020 Speed Chess Championship final, it looked as though Maxime Vachier-Lagrave might beat Hikaru Nakamura at his own game. But the American GM turned things around, putting together a decisive string of victories to capture his third straight title in the online bullet and blitz chess event.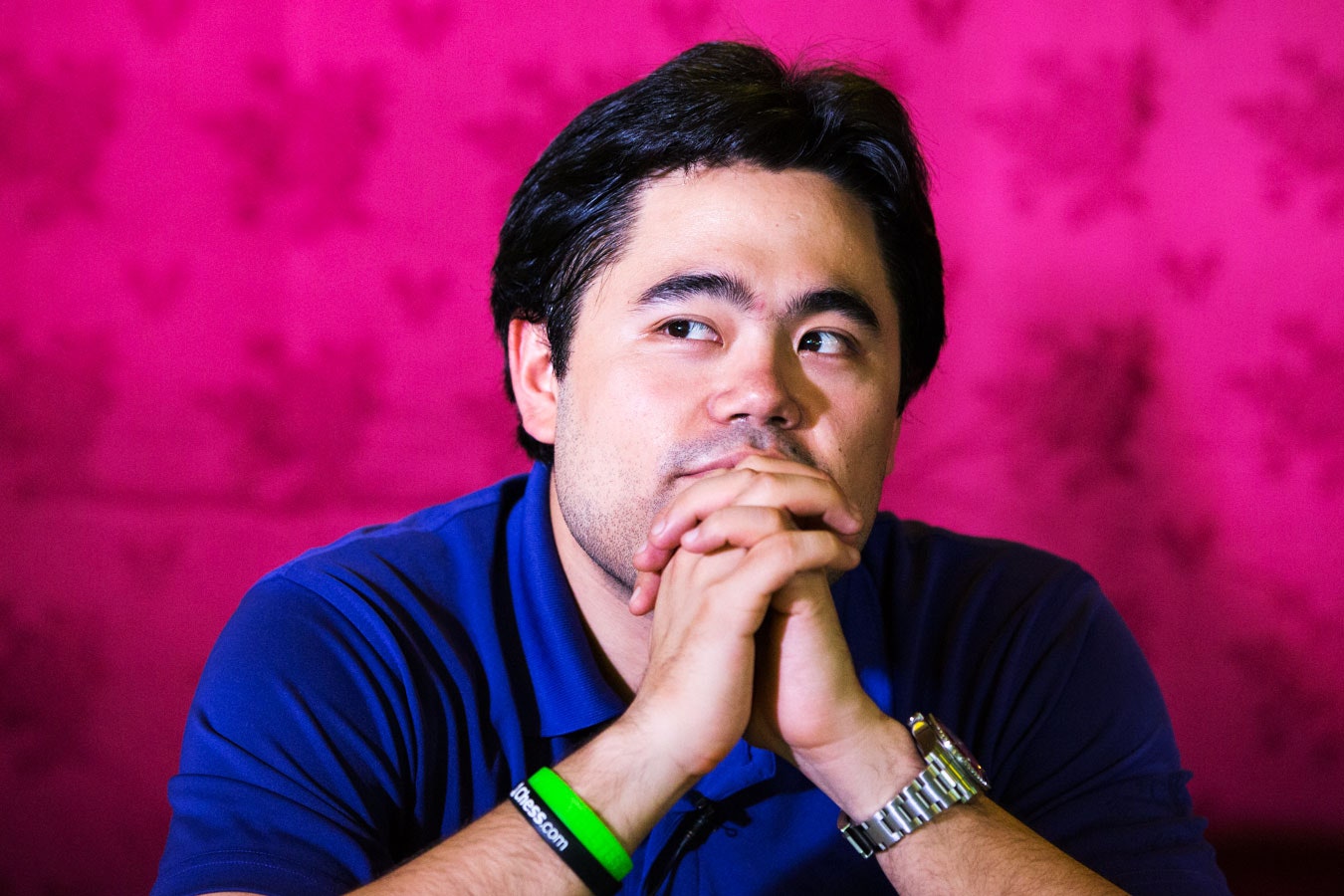 Nakamura beat Vachier-Lagrave 18.5-12.5 in the final, though the match was far closer than that final score appears.
MVL Threatened Upset with Early Bullet Wins
After the five-minute and three-minute blitz segments, Nakamura held a slim 10.5-9.5 lead. Given Nakamura's history of dominating even world-class opponents in bullet play, few gave Vachier-Lagrave much of a chance of mounting a comeback.
But Vachier-Lagrave flipped the script in the first two blitz games, beating Nakamura twice to take an 11.5-10.5 lead. The back-to-back victories raised the prospect that Vachier-Lagrave had found something he could use against the American – and even if it only worked for a half-hour, that would be enough to win the Speed Chess Championship.
The turning point. 👀@GMHikaru physically shakes off a tough loss and brings complete focus. After this moment, he went 8/9, only conceding two draws, to win the match. pic.twitter.com/mX8hj5erTi

— Chess.com (@chesscom) December 12, 2020
Visibly rattled, Nakamura shrugged off the losses and drew the third game. From that point on, the two played eight more bullet games. Nakamura won seven, with only one draw breaking up the winning streak.
Vachier-Lagrave said the one-second increment provided him with a chance in the bullet games, though it still wasn't enough over the course of the match.
"Of course, there were moments where I put up a great fight, but in the end, I think he deserved to win and played more consistently," Vachier-Lagrave said afterward. "I am nowhere near Hikaru's level in 1/0 [one-minute, no increment], but in 1/1 [one-minute, one-second increment] I can give it a fight, even though at the end I sort of started drifting away."
Nakamura Confirms Speed Chess Superiority
Nakamura came into the Speed Chess Championship final as a significant favorite, with Unibet listing him as a -400 pick over Vachier-Lagrave. Afterward, he said that the French grandmaster surprised him with his solid, well-rounded play.
"A lot of credit has to go to Maxime, not just in the bullet, but throughout the match because he defended extremely well," Nakamura said. "It felt like he was defending a lot better than traditionally he has in a lot of games."
Nakamura picked up $10,000 for his win in the final. Combined with prize money based on the final score, he took home $15,967.74, while Vachier-Lagrave earned $4,032.26.
Nakamura also earned his biggest online chess title of the COVID-19 pandemic. While the American grandmaster has performed well throughout 2020, confirming his position as one of the world's two strongest speed chess players (alongside World Chess Champion Magnus Carlsen), championships eluded him for much of the year. Nakamura finished as the runner-up in two events during the Magnus Carlsen Chess Tour before narrowly losing to Carlsen himself in the Tour Final.