Those who praised Mikaela Shiffrin's New Year's Day decision to focus on a handful of key races instead of pursuing the World Cup's crystal globe must have felt vindicated — as did she — under the lights in Flachau, Austria Tuesday night.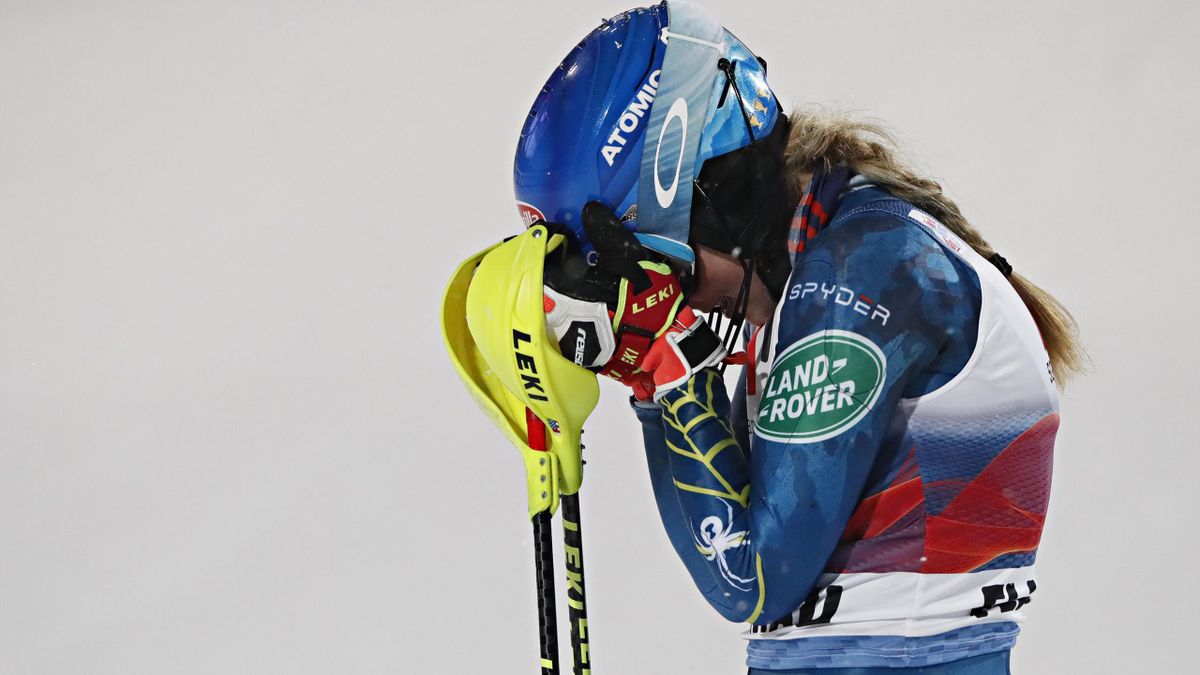 The Colorado native stood atop the slalom podium for the first time since December 2019 in Lienz and, along with it, passed several career milestones.
Shiffrin (+200 on Bwin) became the eighth alpine skier ever to stand on her 100th World Cup podium across all disciplines. The only other American who hit the century podium mark in her career was Lindsey Vonn, with 138. Shiffrin is now 55 podium finishes away from tying the alpine skiing's GOAT Ingemar Stenmark for most all-time.
Her post-race tweet may have said it all:
u n l e a s h e d pic.twitter.com/PbR20g8ut4

— Mikaela Shiffrin (@MikaelaShiffrin) January 13, 2021
Tuesday's win was also the 68th overall World Cup victory for the skier still entering the prime of her career. At 25, Shiffrin only trails Stenmark (86) by 18 wins.
Shiffrin First Woman in World Cup History to Podium Eight Times at Single Venue
And her decision to come back to Flachau for the mid-week event was also one for the books. Shiffrin has now finished on the podium there in each of the last eight World Cup slalom event, becoming the first woman in World Cup history to collect eight podiums at a single venue.
"It felt inspired," Shiffrin said in a post-race interview that covered a wide range of topics, from her 300-day break from competition last season, her current mental and physical and mental health, to what it means to win again after the sudden loss of her father last Feb. 2.
"When you're leading in the first run, and second run you're standing at the top, it's like, the wait is forever," she said. "In Semmering, I felt that. And I just was like; I can't do it. And today, I felt that, and every second I was like, let me go, let me go, let me go."
Shiffrin's victory was by an eyelash. After her first run, she carried only a .08-second advantage over Wendy Holdener (+2500), with rival Petra Vlhová (+130) only 0.14 seconds off the pace in third.
Holdener Gets 25th Slalom Podium Without a Victory
But the woman who won her first World Cup at 17, a night slalom in Åre, Sweden in 2012, had enough in the second run and ended up seeing green just edging out Katharina Liensberger (+300), who leapfrogged Holdener and Vlhová for second by 0.14 seconds. It was the third-straight second-place finish for the 23-year-old Austrian.
Holdener also set a record of her own, granted one she may rather not own. The Swiss technician now has a record 25 podiums in the slalom and still no victory.
She finished in third place, 0.49 seconds behind Shiffrin, with Slovakian Vlhová just off the podium in fourth but still the slalom's overall points leader this season.
Shiffrin to Race Again this Weekend in Kranjska Gora
This weekend the tour moves to Kranjska Gora in Slovakia for two giant slaloms.
Start lists have not yet been released, but Shiffrin is expected to participate both days. North American viewers can watch live on Olympic Channel or stream on Peacock Premium. The speed racers will then take over at Crans-Montana in Switzerland the following weekend.