Mikaela Shiffrin has battled through her father's death, a pandemic, a career-threatening injury, and finally— a wind hold this season. But, the 25-year-old American alpine skiing superstar will be back one more time in 2020 for the scheduled slalom in Semmering, Austria on Tuesday.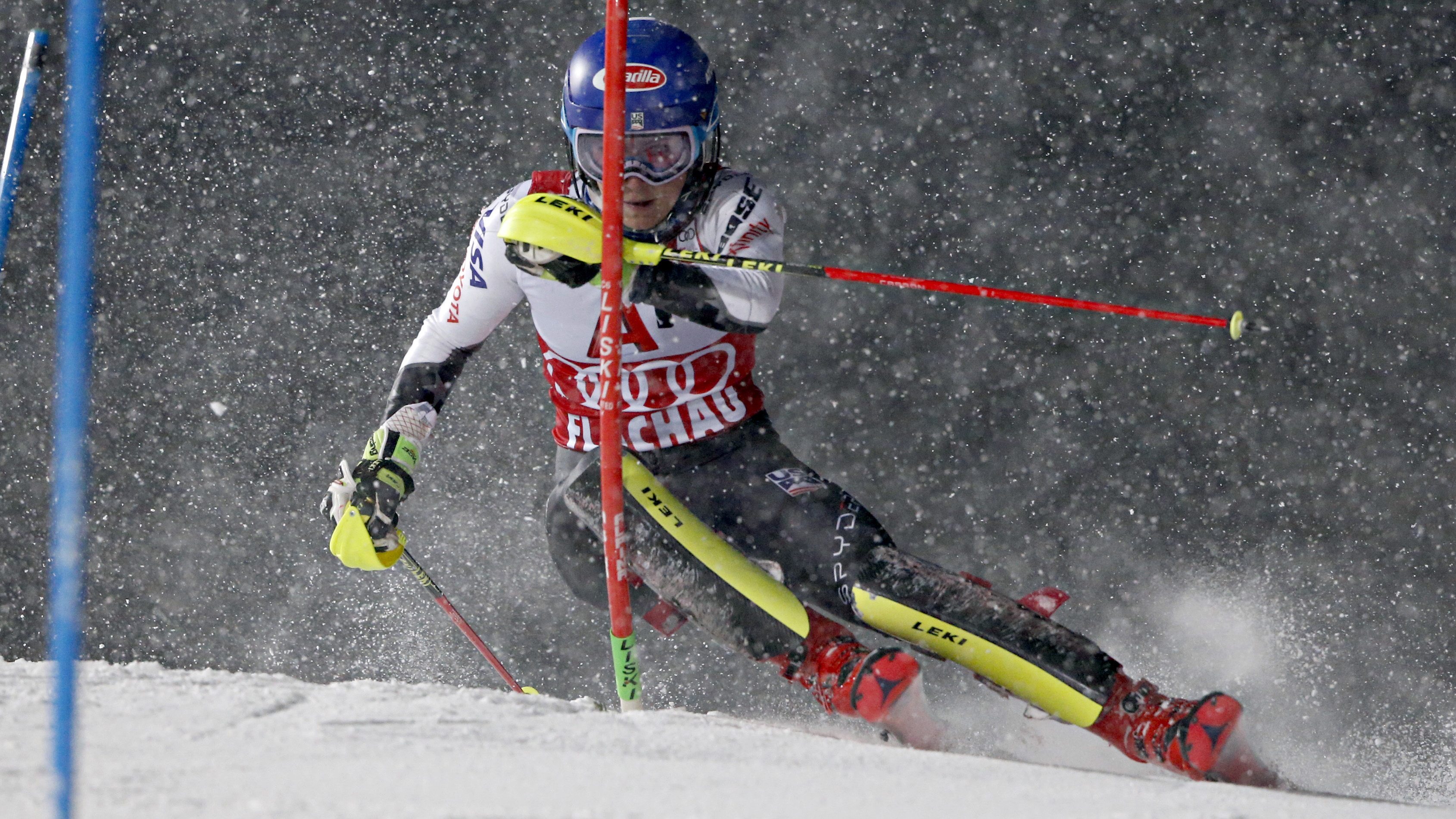 Coming off an emotional GS win in Courchevel, France, on Dec. 14, her first victory since the Feb. 2 death of her father, Shiffrin sat in a comfortable fourth place Monday in the GS as Run 2 couldn't continue because of hurricane-force winds. Shiffrin trailed Slovakian Petra Vlhová, Italian speedster Marta Bassino, and Swiss Olympic gold medalist Michelle Gisin.
But, it's the slalom where Shiffrin started her career, and it's where she'll end this unforgettable year.
It's Been Shiffrin or Vlhová in Women's Slalom for the Past Three Seasons
Coming into Semmering, Shiffrin (+140 on BetMGM) won 67 World Cup events, which ties her for third on the all-time list alongside Marcel Hirscher. Only Ingemar Stenmark (86) and Lindsey Vonn (82) have won more.
Slalom accounts for the majority of Shiffrin's wins (43), making her the all-time World Cup record holder in the discipline.
Only Stenmark (46 in giant slalom) and Vonn (43 in downhill) have won 43 or more World Cup events in a specific discipline.
Bettors can rest assured it will likely be Shiffrin or Vlhová (-110) at the top of the podium on Tuesday as the pair account for 28 combined slalom wins since Frida Hansdotter won in Flachau in January of 2017. Shiffrin has 19 of those victories while Vlhová has nine. For her part, Vlhová has finished on the podium in 15 of the last 17 World Cup slalom events.
Swiss and Austrian Skiers Look to Get Off the Schneid in Slalom
With a solid first run Monday, Gisin (+800) upped her stock going into Tuesday's slalom. She has nine World Cup podium finishes, but has yet to win a World Cup event. The 27-year-old could also break a significant dry spell for her country. The last Swiss woman to win a World Cup in the slalom was Marlies Öster in Berchtesgaden on Jan. 20, 2002.
Someone else to watch Tuesday is 23-year-old Austrian Katharina Liensberger (+1200), who's finished in the top seven in each of the last nine women's World Cup slalom events, including podium finishes in both events in Levi this season.
The wind gusts that called off action Monday dissipated in the evening, so it looks like the slalom will run as the final event this year, as scheduled. Those who want to watch the action live in North America can tune in on Peacock Premium with Run 1 at 4 a.m. and Run 2 at 7 a.m.