You won't find a Safe Conduct path to a Canadian Triple Crown this year, but you will find an eclectic field for the second jewel of Canada's Triple Crown – the 86th edition of the Prince of Wales Stakes.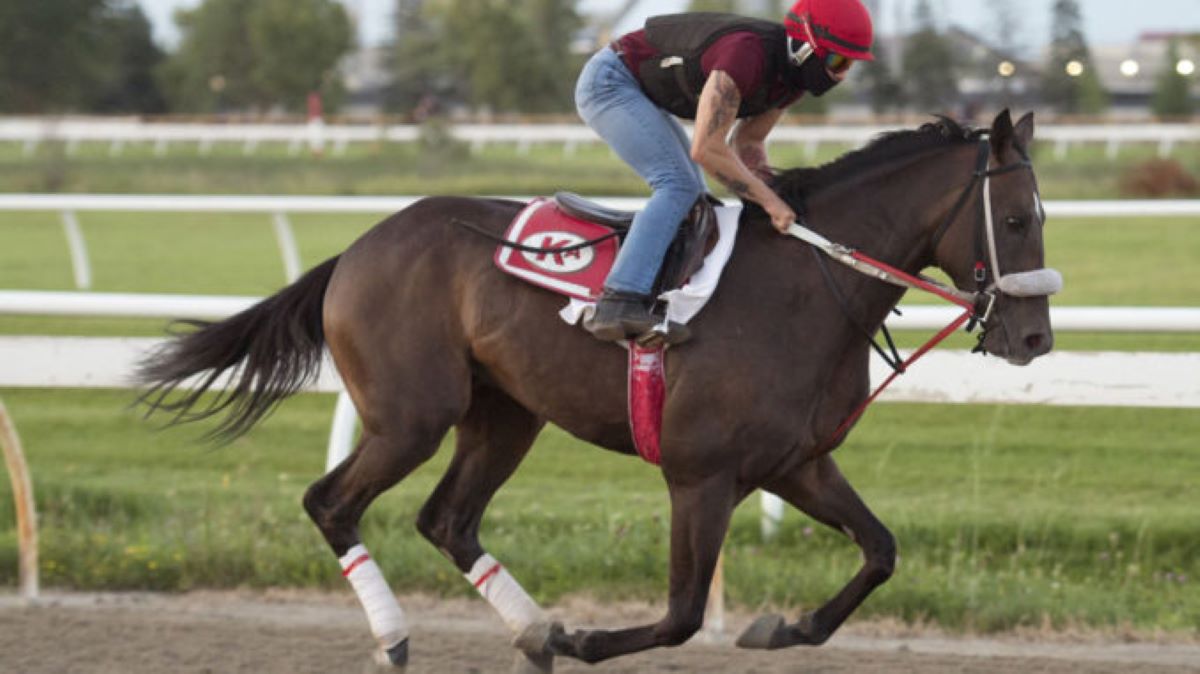 That eclectic field of eight, Canadian-bred 3-year-olds goes 1 3/16 miles on the Fort Erie dirt track on Tuesday. Six of the eight come into the $400,000 race off varying outings in the Queen's Plate, the country's Triple Crown opener.
None of those, however, are your Queen's Plate winner, Safe Conduct. The 3/1 favorite and Irad Ortiz Jr. made their Woodbine debut a memorable one, capturing the 162nd edition of the Queen's Plate by a head over Riptide Rock. The son of 2012 Kentucky Derby and Preakness runner-up Bodemeister, Safe Conduct never ran on Woodbine's Tapeta surface before that Aug. 22 victory.
He won't run on Fort Erie's dirt, either. Trainer Phil Serpe told Canadian Thoroughbred Magazine that Safe Conduct isn't fond of dirt. The Canadian Triple Crown runs on three different surfaces: synthetic Tapeta (Queen's Plate), dirt (Prince of Wales), and turf (Breeders' Stakes). And Safe Conduct's owner, Dr. Rovert Vukovich, said his prize 3-year-old wasn't going to get dirty.
Getting dirty never part of Safe Conduct's travel plans
"I hate to disappoint anyone. But his dirt workouts are barely par," Serpe told Canadian Thoroughbred. "He is just barely beginning his career, and what if something happens and he goes in the wrong direction or gets hurt? Mr. Vukovich was adamant about no dirt."
So Wando holds serve as the last Canadian Triple Crown winner – 18 years ago. Mighty Heart captured the first two legs of last year's Canadian Triple Crown, but finished a well-beaten seventh after engaging in a speed duel with Kunal in the 1 ½-mile race.
That gap does leave a vacuum needing filling. Leading that parade is H C Holiday, who is the highest Queen's Plate finisher entering the Prince of Wales. He rode a third-place finish at 29/1 to a tepid 5/2 favorite status for the Prince of Wales.
Prince of Wales could go to the closer
The son of 2014 Queen's Plate runner-up and Breeders' Stakes winner, Ami's Holiday, H C Holiday has no such dirt issues. He lacks early speed, but could grab this race with another closing flourish.
"He's trained really well. He came out of the race (Queen's Plate) in great shape," trainer Kevin Attard told Fort Erie's communications department. "I thought he looked real good on the dirt training track at Woodbine. We brought him on Tuesday and he went (1:01.20 for five furlongs) by himself and seemed to be striding out really nicely. He looked pretty smooth going over Fort Erie's course. Obviously, if he runs back to that kind of race like last time in the Plate, he will be tough to beat."
H C Holiday leads Attard's three-horse parade into the Fort Erie starting gates. He sends 6/1 Harlan Estate (seventh in the Plate), and 12/1 Haddassah (eighth) as company. And even though Harlan Estate hasn't hit the board in four previous stakes tries, Attard sends the colt out with a warning.
Harlan Estate makes trainer cautiously optimistic
"I was most surprised with him. He worked really well. He hasn't been that great of a workhorse, so he looked pretty comfortable," Attard said. "He went 59 and change (for five furlongs). I'm kind of pumped about his chances. In my mind, after watching him work, I think his chances have increased."
The same could be said for 3/1 second favorite Keep Grinding. He grinded his way to a fifth in the Queen's Plate, making a charge at Safe Conduct before fading in deep stretch. He has tactical speed and could take advantage of a questionable pace scenario.
---
Listed Prince of Wales Stakes/Fort Erie
Morning Line (Jockey/Trainer)
Avoman, 7/2 (Antonio Gallardo/Don MacRae)
Tidal Forces, 15/1 (Emma-Jayne Wilson/Gail Cox)
Curlin's Catch, 9/2 (Patrick Husbands/Mark Casse)
Haddassah, 12/1 (Gary Boulanger/Kevin Attard)
H C Holiday, 5/2 (Luis Contreras/Kevin Attard)
Ready at Dawn, 30/1 (MarkLee Buchanan/Daryl Ezra)
Harlan Estate, 6/1 (Kazushi/Kimura/Kevin Attard)
Keep Grinding, 3/1 (Rafael Hernandez/Tino Attard)
---
Two others bear watching: Avoman (7/2) and the sole filly, Curlin's Catch (9/2). Avoman finished sixth in the Queen's Plate, largely a byproduct of the gelding getting a rocky trip from an outside post. He's camped on the rail now and if he handles dirt, he should be a factor.
Curlin's Catch comes to you from Hall of Famer Mark Casse's barn. That's the same barn that brought you four Prince of Wales winners, including filly Wonder Gadot, who won the 2018 Queen's Plate and Prince of Wales. Curlin's Catch won the Suncoast Stakes at Gulfstream before getting over her hooves and finishing fifth in both the Grade 2 Davona Dale and Grade 1 Ashland Stakes. Curlin's Catch rebounded with a third in the Fury Stakes at Woodbine.
Last out, she finished fifth in the Aug. 1 Woodbine Oaks.
The pick: Keep Grinding. He uses his tactical speed to do just that here. If nobody challenges him on the lead, he'll lead a merry-go-round to the finish line. Keep an eye on Harlan Estate, who offers value at or anywhere near his 6/1 odds. So does Avoman, provided he uses his inside post to the advantage he didn't get in the Queen's Plate.