If you went to bed early on Monday evening, then you missed Trae Young from the Atlanta Hawks score 56 points in a 136-131 loss against the Portland Trail Blazers.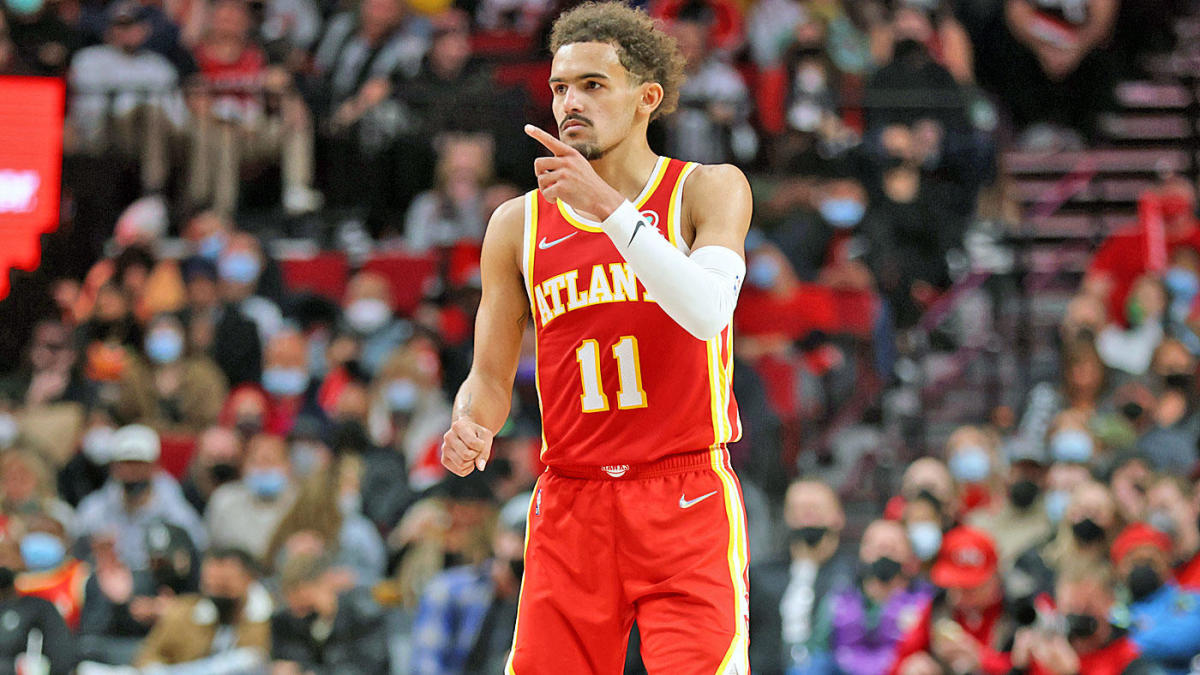 The Trail Blazers held off the visiting Hawks in a shootout, despite 56 points from Young, who overshadowed a 43-point effort from Anfernee Simons. The Trail Blazers won despite not having either Damian Lillard (ab strain) or CJ McCollum (punctured lung) in the lineup due to injuries.
Despite the new career-high, Young preferred a victory.
"I don't care about nothing besides the fact we lost, so it sucks I had this type of night on a loss," said Young. "Because at the end of the day that's all that matters to me. I just wish we would have won."
Young finished the night with 56 points, 14 assists, and four rebounds. He also shot a perfect 15-for-15 from the free-throw line, while connecting on 7-for-12 from 3-point range. Young added 10-for-14 from inside the arc and shot 65.4% overall from the floor.
With 14 assists, Young set an NBA record for most assists in a 55-plus point game. He became only the fourth player in NBA history to score at least 50 points in a game and dish 10 assists. That elite group includes Wilt Chamberlain, James Harden, and Nate "Tiny" Archibald, who did it twice.
The only player in NBA history to have 55+ points and 14+ assists in a single game 🥶@TheTraeYoung x #NBAAllStar pic.twitter.com/7vgYHqHogM

— Atlanta Hawks (@ATLHawks) January 4, 2022
Young: 25-Plus Hot Streak
With 56 points against the Trail Blazers, Young eclipsed his old career-high of 50 points, which occurred against the Miami Heat in early 2020.
Over the last six weeks or so, Young has been on a heater. He scored at least 25 or more points in 16 consecutive games, which tied a franchise record with Dominique Wilkins. Young didn't even have to sweat the record because he dropped 29 points against the Trail Blazers in the first half.
Young's scoring streak began in late November when he rattled off five straight, 30-point games. He averaged 30.5 ppg in December, which boosted him into second in scoring. Young currently averages 28.4 ppg and ranks #2 behind Kevin Durant (29.7 ppg).
Young also racked up the 40th time he had at least 30 points and 10 assists in a game. He's tied for seventh all-time, but only fourth among active players, trailing Russell Westbrook, LeBron James, and James Harden. Harden holds the NBA record for 30-10 games with 97 instances.
With 56 points and 14 assists, Young joined another exclusive group of players who scored 55 points with at least 10 assists in a single game, putting his name aside Michael Jordan, Oscar Robertson, Russell Westbrook, Tony Parker, and James Harden (thrice).
Check out more highlight videos and other installments of NBA High Guys.