CJ McCollum of the Portland Trail Blazers suffered a rib injury over the weekend that led to a collapsed lung, keeping him out of the lineup for an undetermined amount of time.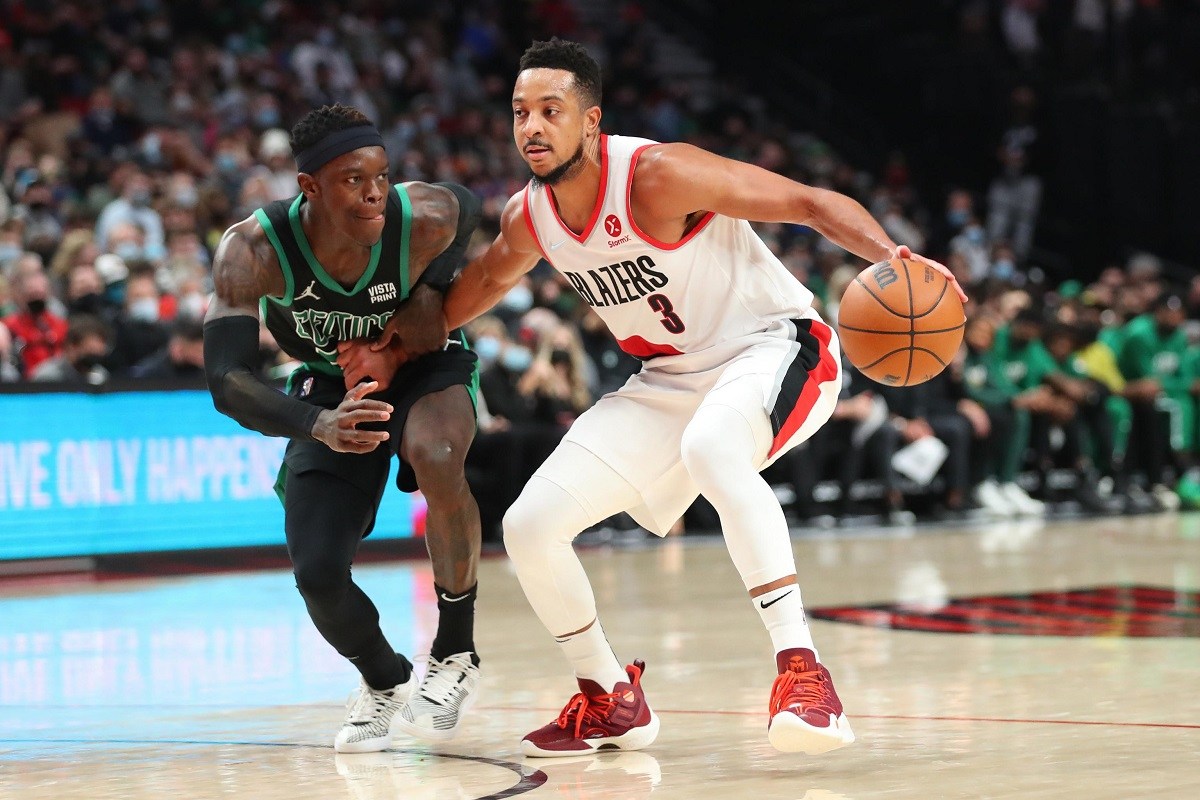 Similar injuries often take at least two weeks to heal, but the Trail Blazers didn't mention a timeline for how long McCollum will be on the bench.
The injury occurred on Saturday during the first quarter of a game against the Boston Celtics when McCollum fell hard to the court. He missed Monday night's game against the LA Clippers with a rib contusion diagnosis. On Tuesday, McCollum underwent a CT scan, which revealed the collapsed lung.
McCollum averaged 20.6 points, 4.5 assists, and 4.1 rebounds per game in 24 games with the Blazers this season.
The struggling Blazers lost three games in a row without leading scorer Damian Lillard, who is out for two weeks with lower abdominal tendinopathy. Without Lillard or McCollum in the starting lineup, the Trail Blazers sunk to 11-14 this season. They're in next-to-last place in the Northwest Division. If the season were to end today, the Blazers would earn the #10 seed in the Western Conference and be fighting for a spot in the play-in tournament with other bubble teams.
McCollum/Simmons trade rumors
McCollum has been mentioned in trade rumors since last season. The Philadelphia product could return to his hometown if the Trail Blazers package him in a trade to the 76ers for disgruntled point guard Ben Simmons.
Former general manager Neil Olshey didn't want to trade McCollum. After all, he scouted and drafted McCollum out of Lehigh, which isn't exactly a direct conduit to the NBA. McCollum developed into an All-Star who averaged at least 20 ppg in his previous six seasons while playing alongside Lillard.
The Lillard/McCollum combo was often regarded as the most dangerous scoring backcourt in the Western Conference. However, even with the dynamic duo, the Blazers were never able to make a legit run in the postseason.
The Trail Blazers are on the verge of imploding. Long-standing head coach Terry Stotts and the team parted ways last season. Olshey abruptly exited amidst a growing scandal in the front office in which he may (or may not) have violated the team's code of conduct. Without McCollum's guardians to protect him, he could be on the trading block as a piece of trade bait to land Simmons.